Squirten
HOW TO LET A WOMAN SQUIR:
You want to learn how to give a woman her best orgasm ever? An experience she will not soon forget?
Then we have good news for you, with the right techniques and preparation you can make any woman squirt, even if she thinks she can't or has never done it before. Squirting involves a little more than you think, the right technique is very important, but there is also a bit of psychology involved. In this guide, we'll cover each point and answer questions so you know how to make a woman squirt.
1. What is squirting?
First things first, what is squirting anyway? Squirting, or female ejaculation, is when a woman comes, and a fluid is released from the female prostate. When a woman gets aroused, the female prostate fills with this fluid. After an intense G-spot stimulation, the woman can squirt what we call squirting. The amount and intensity can be different for each woman.
There is a myth that some women can squirt and others can't, but that's not true. Because every woman has the anatomy to squirt. The woman's body is just like that. Your partner herself may also think she can't do it. Imagine how impressed she will be when you let her do something she thought she could never do. When a woman squirts it may be different than your expectations, if you have watched porn online more often you may think that it is squirting out in large quantities. In reality, this is often very different and in the beginning there may be only little liquid, but with the other maybe a lot.
Every woman experiences this differently, so don't take online videos where women squirt as a benchmark for this.
2. Preparation
There are a few things you can do on your own to increase your chances of squirting. First, make sure you trim your nails and have clean hands. Well-groomed and clean hands are a must!
Second, it is important that you shave your beard, if you are going to satisfy her orally, a prickly beard can be very unpleasant for her. Now that you've taken care of yourself, it's time to choose the right setting, think about where you're going to have sex, and pick a good spot. Make sure that you are not interrupted or interrupted by, for example, roommates or a telephone. Light some candles, clean up your mess and put up a playlist that suits your interests and the atmosphere. This will help her relax and create a romantic setting.
2.1 Help her relax
Don't jump straight into bed. If you want her to squirt, it is very important that you build this up well and let her relax. If she's not comfortable with you, chances are that it will work out. Even if you do everything right, if she is not relaxed you will not be able to make her squirt.
This is an essential part of the following steps that you should not underestimate. It's common for a woman to think she needs to pee when she's about to squirt. Assure her in advance that this is normal and that she doesn't have to worry about it. Going to the toilet beforehand can take away this feeling for her. This way you show her that you are caring and she will often open up sooner.
2.2 Patience
However, it is recommended to start with a massage that is not yet very sexual. Some daring touches in between are certainly allowed, nothing gets a woman more aroused than a good massage! For this massage it is important that you have some massage oil at hand. As we said before, it's important for her to be comfortable, take her time and try not to skip several steps. Women often sense this and it is a huge turnoff when you cut things off.
Also know that every woman gets aroused in a different way, one woman gets soaked in 5 minutes and the other takes more than half an hour. You will notice if you can proceed to the next step.
2.3 Predict
Nothing, but nothing is more important than foreplay. It is an essential part if you want to get a woman to squirt. Most women report squirting after long and exciting foreplay. Start with some kissing and cuddling, kissing is one of the things that arouse them the most for many women so don't forget to take your time. it is important that you know where to find her erogenous zones. For most women, the neck is definitely a place you shouldn't miss. Kiss her gently and slide your tongue slowly over her neck and you will notice by her body language that she likes this. Besides the neck, there are also spots like the earlobe or her lips. These are a few basic spots, but there is a lot more to discover. The chances are now that both of you are extremely horny, this is great, but don't ruin it right now to have sex with her. The build-up has just begun and she's going to want you more and more. Right now it's time to slowly kiss your way down, don't forget her breasts and stomach and pay some attention to this.
2.4 Cunnilingus
Cunnilingus is one of the finest forms of stimulation for a woman and is an important step if you want to get her to squirt. This is one of the last steps before you can make her squirt.
Before penetrating her, try to give her a clitoral orgasm with your tongue. Oral stimulation of her vagina ensures that she is super aroused and can cum faster if you start fingering her, for example. Cunnilingus is a skill you should definitely master, become an expert? Look in the pussy eating section.
What you should definitely NOT do is start fingering her right away without building up, this way she will never squirt or even orgasm. Orally satisfying her allows her to open up completely and prepare her for an orgasm.
2.5 Fingering
The easiest way to get a woman to squirt is to use your fingers. In this way you have full control and you can stimulate the G-spot in a targeted manner.
After stimulating her clit with your tongue, you can now start using your hands. Many women are extra sensitive around the opening of the vagina. Instead of rushing to put your fingers in her, take the time to stimulate the surrounding vagina.
Check her reaction to see if she likes it. You can now start with one finger and then add a second finger if necessary. You can also continue to stimulate her clit with your tongue in the meantime.
If you can, try to make her cum through the clitoris first, this will increase the chance that she will squirt. Do this by fingering her at a slow pace while using your tongue to stimulate her clit, you will notice that she is coming faster now.
2.6 How should you make her squirt?
You let her relax, she's turned on, and now it's time to make her squirt!
You make her squirt by stimulating the G-spot. The G-spot is about 2 to 4 cm in her vagina towards the navel side. It is a walnut-sized bulge that only appears when she is very excited. It is best to use 2 fingers for fingering, you use your middle finger anyway. It is up to you whether you add your index finger or ring finger to it. Have the woman lie on her back and spread her legs, possibly put a pillow under her lower back or buttocks so that you can reach it better, tilt the pelvis.
You now sit in front of her, try to find a comfortable position for both of you. You want to start slowly and at a leisurely pace. Remember the previous steps, here too you start with a long build-up. After a while you may experience some problems with your arms or fingers, so try to relax your arms and not put too much pressure in the beginning. Once you have started it is important that you keep going and slowly increase the pace, you go faster and faster and also put more pressure on her G-spot.
Watch her reaction, when you think it's ready to make her squirt start shaking the whole hand up and down quickly, faster and faster. If all goes well, she's guaranteed to squirt!
3. Squirting during sex?
It is also certainly possible to make a woman squirt through sex, the best way to do this is to put her in roughly the same position as when fingering, only now push her legs into the air. This way you can adjust the angle well and penetrate and stimulate her in different places.
Sit back a bit and you'll hit her G-spot. Be sure to ask her which position she likes best. Another position that is great for G-spot stimulation is doggy style. If you've ever wondered why women love doggy style, here's the answer, it provides intense G-spot stimulation.
One important point to keep in mind is that if she has trouble squirting while fingering, it will be nearly impossible to do during sex. My advice is to focus on squirting using the techniques above before thinking about squirting during sex.
Squirt with the help of toys
If you find her enjoying a squirting cumshot and you want to try new ways, using sex toys is the perfect option. Dildos and penis shaped vibrators can get the job done, but keep an eye out for the G-spot vibrators, which make stimulating the G-spot super easy! These toys often have a curved end that is specially designed for G-spot stimulation.
Lily vibrator (Stringpoint € 29.95) view the toy via this link .
The Lily vibrator is a great and affordable vibrator to properly stimulate the G-spot. The vibrator has 10 different positions and also offers the possibility to stimulate the clitoris at the same time. With this toy you make it a lot easier for yourself and after some practice you will notice that you can make a woman cum or squirt quickly.
By following these tips, chances are you made your partner squirt and gave her an incredible squirting orgasm. The secret really lies in the slow build-up and making sure your partner is relaxed. Squirting has become something of a milestone for many when it comes to sexual performance. As a result, there are far too many people who want their partners to cum squirting without proper consultation.
It is great to come to a climax together but do not attach too much value to this but focus on pleasure and fun together! Only then can you make a woman squirt pleasantly.
© The Stringpoint Group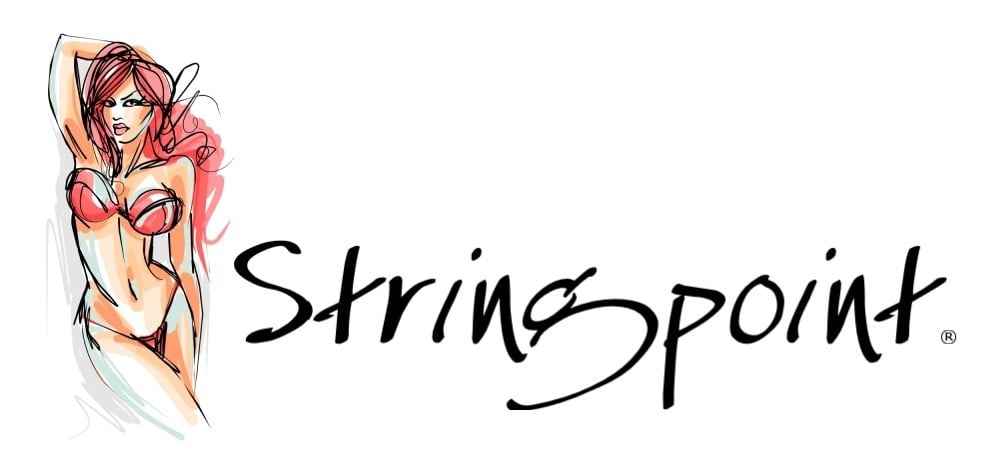 bron: bedtalk.nl