Preparation anal sex
Butt plugs – the best preparation for anal sex
Using butt plugs can lead to sensational anal experiences and fantastic climaxes. Do you want to prepare yourself for anal penetration or are you curious about anal stimulation? In that case, a butt plug offers a solution! A butt plug has a slightly less violent appearance than a dildo or a prostate stimulator and usually has a smaller diameter. Due to the huge range on offer, it can be difficult to make a choice. Don't worry, we'll help you.
Overview:
What should you pay attention to?
How do you use butt plugs?
How long can I keep a butt plug in?
Alternatives
What should you pay attention to?
When you are going to buy a butt plug, there are a number of important things to keep in mind to choose the perfect beginner butt plug!
Start small: Your anus is used to something going out, not something in. Trying to put in a big butt plug will hurt in the long run. With a little one, your sphincter can get used to the anal toy. You can always go bigger later. By a small butt plug  we mean models with a diameter of 2 to 3.5 centimeters.
Choose silicone: A silicone butt plug is ideal for beginners. The material is soft, flexible and easy to clean. Silicone is also lightweight and very safe for the body.
With tip: you will notice that many butt plugs have a tip and then flare out wider. For beginners, a butt plug with a pointy tip is a good choice. This way you let your anus slowly get used to the toy.
"With a small butt plug, your sphincter can get used to the anal toy."
Personal preferences
Extra ease of use: if you want a butt plug that is extra easy to use, a butt plug with ring is an absolute must! With just one finger you can easily (gently) remove the butt plug.
Instant build up: if you're already sure you want to build up with the size, a butt plug set is the best option for you. There are many sets with (often) three butt plugs of different sizes. So you can take a bigger one at any time. In addition, a set is relatively cheaper in price.
Of course you are free to choose something else yourself. Make sure that you always choose a toy that is intended for your anus. You don't have to worry about it getting 'stuck' in your rectum with a butt plug or other anal toy. Every anal toy has a widened bottom so he can never shoot in it!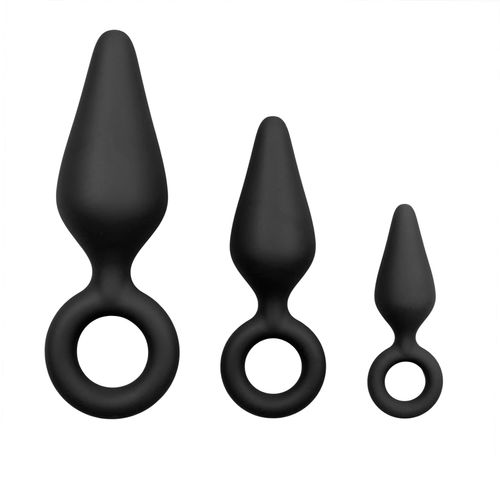 Black butt plugs with pull ring - set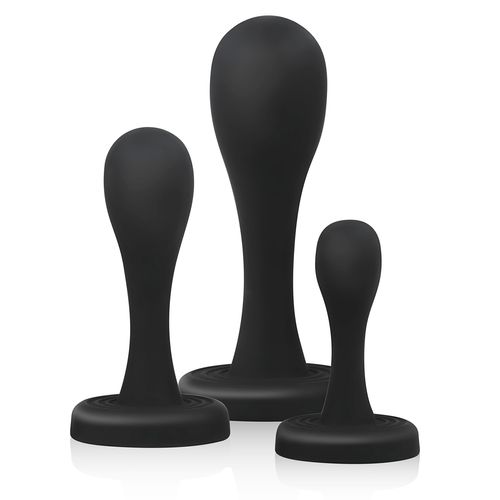 ButtKickers Buttplug Training Set
How do you use butt plugs?
Once you've chosen one, you can start inserting it! Follow our handy steps and you are guaranteed to have a top experience.
Step 1:
Water-based lubricant or anal lubricant is really a must. Your anus doesn't provide itself with moisture, like the vagina does. You can therefore help your 'back' with gel. You will notice that inserting the butt plug with lubricant on it is a lot easier.
Step 2:
Carefully put it in and take it out again carefully. Don't force anything and you will see that using a butt plug can feel great!
Step 3:
Always clean your butt plug. We probably don't need to tell you that there are a lot of bacteria floating around in your intestines that are also attached to your plug. Cleaning your plug is so nice for your health and the preservation of your toy. You can clean your butt plugs with a toy cleaner after use.
How long can I keep a butt plug in?
You can keep the butt plug in for a longer period of time, varying from 30 minutes to max. 2 hours, but we do recommend re-lubricating it with lubricant at least every hour. This way it won't feel uncomfortable walking around with it. In addition, be aware that your sphincter is a muscle and can therefore also stretch. If you wear a butt plug for a long time, your sphincter will become weaker. In between, give your anus enough time to return to its 'natural state'. Preferably a few days, depending on the size of the plug.
"Be aware that your sphincter is a muscle and can therefore also stretch. Give your anus enough time in between to return to its "natural state."
Other anal toys
A butt plug is ideal as a first anal toy. But it can also be the case that a butt plug does not appeal to you at all. Don't worry, there are also other anal toys that are suitable to start with! Think, for example, of anal beads, wherein small balls are connected to each other. Sometimes those balls gradually get bigger, so that your sphincter can get used to the different sizes.
anal vibrators
Many people will not easily think of an anal vibrator when they think of an anal toy.
But a vibrating anal toy is definitely worth a try! Your sphincter tightens as a reflex when you try to put something in it. Normally it will work itself out with patience, time and a relaxed feeling. But an anal vibrator can help you with that.
The vibrations cause the muscles around your anus to relax, making it easier and faster to insert the vibrator! We do recommend starting with a small model here too.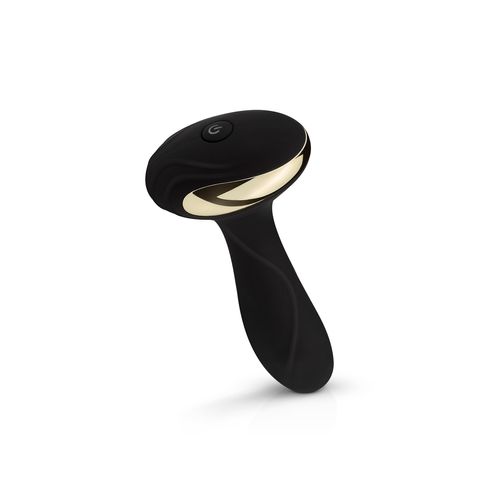 Heat Of The Moment Butt Plug Vibrator
© The Stringpoint Group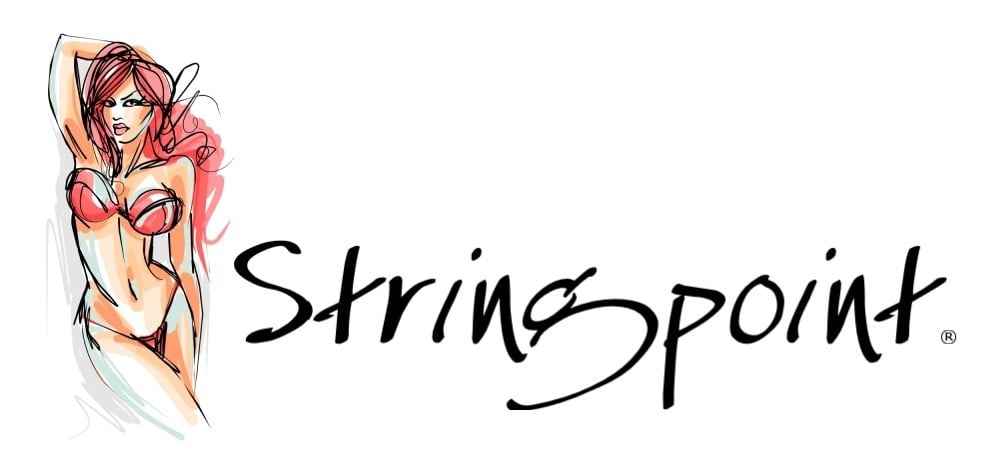 bron: one-dc.com