Hot sex positions that certainly don't skip your clitoris
For most women, they do not come by just penetration of the penis, a toy or fingers. And no, when you jump on top like a real cowgirl, you don't suddenly get a magical orgasm either. But if you also stimulate the clitoris during penetration, you can increase the chance of ejaculating during sex. An extra hand or a toy down there  can do wonders. And these positions are extra handy for that. How great is that?
Disclaimer: wherever it is, you can of course also enter them or them. And where the word 'penis' is written, you can also enter 'toy' or 'fingers'. Whatever you prefer!
Positions for an easier orgasm
THE OPEN BAR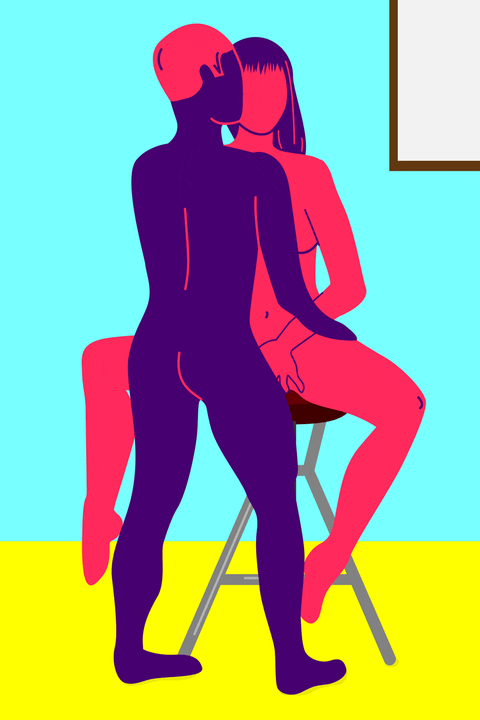 Many women have an orgasm when they sit back and stimulate their clitoris by rubbing or twisting their fingers. If this also applies to you, then you should keep doing it. Jump onto a bar stool (on a high chair, counter, or table) and spread your legs. This position gives you the opportunity to work with yourself, after all, you have both hands free. When he enters you with his penis, it feels absolutely amazing. It is a nice and intimate position for both of you, where you can look deeply into each other's eyes.

THE GRINDER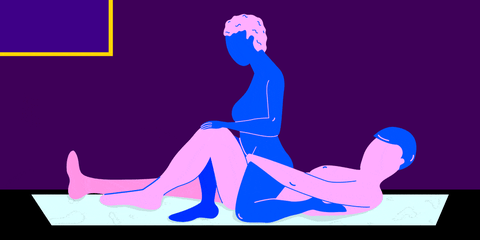 Make sure your clitoris rubs against his leg. Meanwhile, go up and down slowly. Nice for him and nice for you! In the meantime, he can also do his thing and maybe use his hand with you for a while. Is it getting hotter in here?
ELECTRIC COWGIRL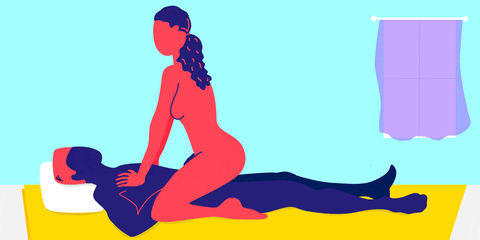 The normal cowgirl position is fun, but once you've tried this, you'll never want anything else. Have your lover put on a cock ring with vibration. Nice for him, because he stays hard longer, and nice for you! (Hello, great clit stimulation.) Voilà, you're making memories.
TUNNEL OF LOVE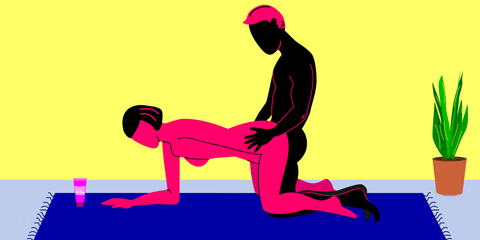 Adopt a doggy style attitude, but don't let him go inside you, but underneath you with his private parts. He can rub your clitoris with his penis. You turn your hand into a bowl, making the whole thing a kind of vagina/hand job. A little variety never hurt anyone ;).
© The Stringpoint Group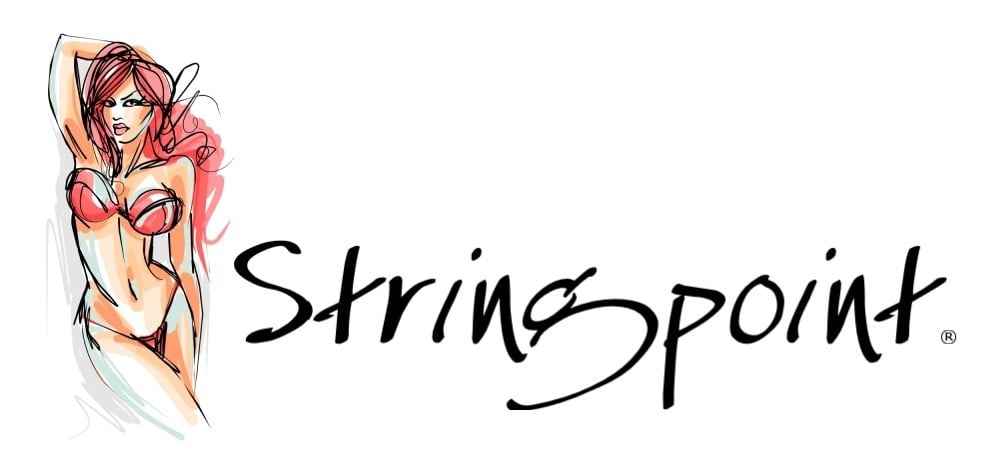 bron: Cosmopolitan