18 tips for a more passionate and fun sex life
Tip 1: Make love with attention to your partner.
It creeps in easily: routine and purposeful lovemaking where your thoughts are miles away. Or just with yourself. But at least not with the other. And without the full attention for each other and for making love, sex loses passion, inspiration and intimacy. Free in the moment and enjoy each other. Put yourself in the place of the other person, take your time and make love with your full attention.
Tip 2: don't feel like sex? Make sense.
Sense and lust never arise spontaneously. There is always a sexual stimulation (thought, fantasy, book, film, image, etc.) necessary to get the sex drive. There is no point in waiting until you suddenly feel like having sex. Of course, we're not saying it's a good idea to have sex against your will. But you can make sense by opening yourself up to sexual stimulation.
Do your partner a favor when he or she feels like having sex. You often feel like it yourself. Just as at the table the appetite is aroused by the food on the plate itself, the desire and sex drive can be aroused by the lovemaking itself. And the beauty of it is: by making love, your body produces testosterone, which automatically makes you want to.
Tip 3: talk to your partner
Of course it is an open door, but no less important for that. When you cook together you also discuss, so why not when you make love together? So take a deep breath and take on that challenge! Talk about your desires and fantasies and ask about your partner's.
Are there any problems? (e.g. Difference in sentence, Pain during sex, Changes in sexuality after 45). Discuss them and try to be creative in finding solutions together.
Tip 4: use your imagination
Excitement and desire begin in the head. An erotic thought or fantasy activates the sexual system and makes you aroused. If you've been in a relationship for a little longer, more sexual stimuli are needed to get aroused. Then the role of fantasy becomes more important. So put your mind and imagination to work for more adventure, fun and variety. Find inspiration and let yourself be entranced. Watch an erotic film together, read exciting erotic stories to each other (or read them alone) and view this site together. Realize: you're in control of your excitement.
A study previously showed that 73.5 percent of women felt a sexual desire after reading an erotic book. Researcher F. Spufford: "The pleasure of reading is not only that a new world opens up to you, but that it also brings you to yourself. And excitement and desire start in the head."
Tip 5: clean up your irritations
Annoyances and irritations in a relationship directly affect the sex life. There is a direct link, especially with women. For example, she is irritated because he does too little in the household or spends too little time with the children. Or because she doesn't get enough attention and he is too busy with his work. Then, consciously or unconsciously, she doesn't feel like having sex with him.
Be honest with each other, discuss these annoyances and get them out of the way together. Or get over your annoyances and let yourself be tempted into making love. Sex often soothes irritations and enhances intimacy. This is partly automatic. During sex, the hormone oxytocin is produced and this hormone provides a feeling of connection.
Tip 6: get rid of the grind. Passion requires innovation
Routine kills desire, lust and passion. And who doesn't have them? At the beginning of a relationship, a way of making love and satisfying each other usually develops. This routine is then endlessly repeated unnoticed and unintentionally. After years of repetition, the tension and excitement disappear.
Even though it was delicious in the beginning, eating the same every day gets boring after a while. In fact, too much of the same can even be counterproductive in the long run!
And apart from that, sexual preferences change over time. In short, plenty of reasons to look for innovation together.
you will see; a world of new intimacy and passion opens up to you.
Realize that a bit of fear and uncertainty is part of it, but go for it. It really just gets more fun!
So take a break in a different place or do it differently. Or give each other an erotic massage. And have you ever thought about tantra? A teaching that can contribute to more loving and relaxed sex. And break down the barrier to use toys and buy a beautiful vibrator from our store to enrich your love life.
In short: get rid of the predictable sex! Experiment, laugh, dare and fantasize! It will do wonders for your love and sex life.
Prof. dr. H. van der Wiel: "Research shows that people enjoy sex more when they are 'beyond the shame' .
In particular, not daring to talk about sex, the fear of experimenting and not being able or willing to relate to the partner's experience of the world have a negative influence on sexuality.
So my advice is: make lovemaking a party. It doesn't matter how often you throw such a party. But talk about it with each other, work on it and keep it interesting and varied."
Tip 7: ensure relaxation
Stress is bad for your sex life. If someone is under stress for a long time, this causes an increased endorphin level in the body. This has a proven negative influence on 'sex drive'. Relaxation, on the other hand, has the opposite effect. Relaxation lowers the heart rate and triggers sexual arousal. That's why most couples feel more like sex during their vacation.
So plan a relaxing and romantic weekend away a few times a year. And make sure that you are not only relaxed during your holiday and weekend away, but also during your daily life. Half an hour of yoga or walking is not only good for your health, it is also good for your sexual energy.
Tip 8: tackle erection problems
Many men develop erection problems with age. That's part of it and shouldn't be a problem at all. Realize that as a man gets older, he needs more sexual stimulation to get aroused and get a firm erection. If both take this into account and pay extra attention to this, a good erection will occur naturally in most cases.
There are also fun and very accessible toys available that can help you achieve and maintain an erection. Such as, for example, a cock ring or a beautiful vibrating cock ring that makes a lady enjoy extra.

And of course love is also possible without an erection. If you do experience it as a problem, it can usually be solved. Lifestyle changes and medication use, for example, can already help. Drugs such as Cialis and Viagra can also help. Do not hesitate to go to the doctor, you are not alone.
Tip 9: feel attractive
Research shows that the degree to which someone finds themselves attractive is directly related to the degree to which they can enjoy sex. Sure, the body changes as you get older, but that doesn't say anything about the desirability. Don't be too critical of yourself. Ignore the pressures of television, magazines and other media and be happy with your body at every stage of your life.
Continue to pay attention to your appearance. So ladies; shave your legs even when it's not skirt weather, don't sleep in a washed-out t-shirt and just wear those sexy lingerie and nightwear. You will see: you will immediately feel a lot sexier. And the same applies to the men; Also wear clothes at home that make you feel powerful and sexy, continue to pay attention to your care and regularly apply a nice scent.
Tip 10: bring back the romance
The art of seduction often lies in small gestures; opening a bottle of fine wine while cooking, lighting candles while eating, giving a sweet compliment and applying a nice scent. In a longer relationship, these seduction skills often fail. Sin of course. Women especially find it important when men do small things for them with which he says: 'I care about you, I think you are beautiful, I like doing things for you'. For women, it's romantic to know she's special. And when women are in a romantic mood, they are open to more intimacy and loving passion.
Romantic tips for men: put on her favorite music, bring a little surprise or send her a card or a sweet text. Of course it is also appreciated if you go a little bigger and surprise your loved one with an evening at the theater or dinner in a romantic restaurant. Are you going to work yourself?
Tip 11: use a lubricant
A lubricant/lubricant is a liquid substance that is used during sex or intercourse. The gel makes gliding softer, more sensual and more intimate. It can also make making love more pleasant and enjoyable if the vagina remains a little drier. And that just happens when you get older. A few drops of a good silicone lubricant is enough to replenish the moisture level. Today they are available in all shapes and flavors. There are also lubricants (silicone-based) that can be used simultaneously for wonderful massages. This way it can become a nice part of foreplay. Knowing more? In our shop you can buy good lubricants / lubricants.
Tip 12: take care of your health
Illness is one of the greatest enemies of sex. Poor health can get in the way of a passionate love life. If there are health problems, they need to be "managed". So just follow your doctor's orders and make lifestyle changes necessary for good health. Losing weight, exercise, eating well and not drinking too much alcohol will not only improve your health, it will also give your sex life a great boost.
And a good sex life is good for your health too. Hugging, making love and above all an orgasm ensure the production of oxytocin. This cuddle hormone has a special effect: it not only creates a feeling of togetherness, it also has a pain-relieving effect.
Tip 13: start in the morning
Good foreplay actually starts in the morning. For women, it usually doesn't work if a man in bed in the evening, after watching football all evening, suddenly wants to make love. (Which, by the way, shouldn't be a problem for a man). So gentlemen; give your partner loving attention throughout the day. Bring her breakfast in bed or send her a sweet text. App her how cute, beautiful and sexy she is. The result of these loving efforts will surprise you.
Tip 14: do things without each other
Doing things together is of course good, but if you do everything together, the other person can become so familiar that feelings of sexual excitement, lust and desire disappear like snow in the sun. Distance is necessary for tension. In that case, you do not create sexual tension by doing more with each other, but by doing more things without each other; go on holiday with a friend, sign up for a course or go to the sports club.
Tip 15: take the first step yourself
Many people tend to point at the other person when the sex is no longer the way it was in the beginning of their relationship. "If he/she would pay a little more attention to me, we wouldn't have a problem." Or: 'if he/she would like to make love more often, try harder, be more romantic, our sex life would be much better'. But what many people forget is that they themselves may not be as romantic, loving, or seductive as they were at the beginning of their relationship. The only solution to break old patterns and create new, refreshing ones is to take the first step yourself.
Tip 16: talk to your doctor
If you or your partner are experiencing sexual problems, do not hesitate and consult your doctor or a sex therapist. Keep in mind, you're not alone and you're not the first to have a conversation with them. It's really a shame not to. There may be very simple solutions to your problems. And also remember: a sexless marriage will not work itself out.
A lack of 'sense' can be due to medication, for example. Then switching to other medicines can help enormously. There are quite a few libido killers among the drugs. If you want to know whether you are taking medicines that can have side effects on sexuality, look at the table with side effects of drugs on sexuality.
Tip 17: solo sex
Having sex and orgasms has both emotional and physical benefits. Vibrators and masturbators can help enormously with this. Nice is not it. Today there are so many beautiful designs and colors to choose from. And solo sex can actually increase the desire for the other person. It often turns out to be surprising and exciting for the partner to learn this.
Tip 18: making love doesn't always have to be nice
If lovemaking should always be enjoyable, you are putting too much pressure on yourself. The trick is to make love in the moment and to accept that it is different every time. Every lovemaking is different and it is not necessary to always have super lovemaking. There is also no one right or perfect way to have sex. Sometimes it is a quick release of stress, other times there is more time for slow stroking sex. Sometimes it's fantastic and passionate, other times not at all. Making love is also different at every stage of life. There may also be periods when sex is less frequent and arousing. Your sex life together evolves over the years, which is what makes it so unique and special.
© The Stringpoint Group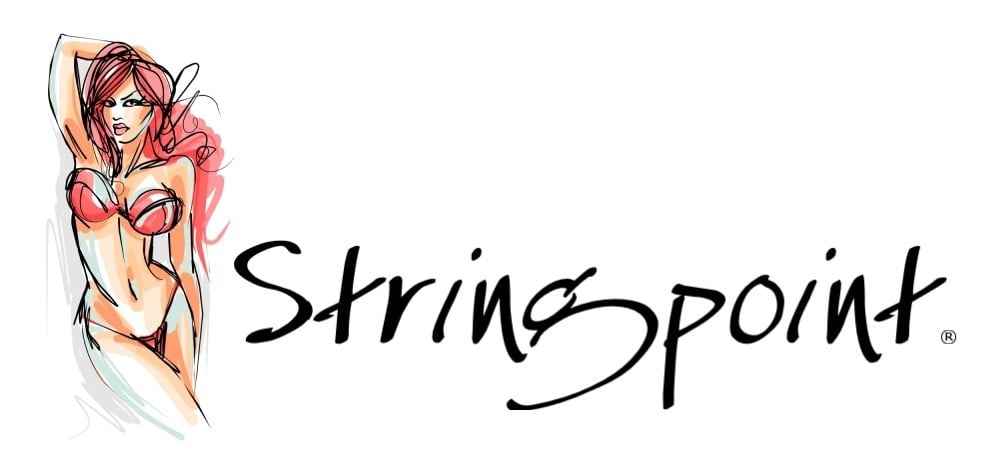 bron: De Paarse Keizerin