wetness!
Floor and I come home sweaty after an intense workout at the gym. Barry has really worn us down and it was hard work, but now it feels good.
We plop down on the couch together with a water bottle in hand. Floor is wearing sports leggings in which her toned, muscular buttocks are clearly visible and her firm breasts are a nice contrast in her tight sports shirt.
She wears her medium-long blond hair in a cheerful ponytail.
"I'm going to take a shower first and put on something else," I say to Floor. "You can come along and take a shower after me if you want?"
Floor also needs refreshment after this effort and she likes to go upstairs with me.
In the bathroom I first take off my shoes and my leggings and then my sports shirt. Then I pull off the hair tie, letting my long blond hair fall loosely over my shoulders.
I see Floor looking interested in my lingerie set. I'm wearing a red set that consists of a push-up bra that shows off my breasts and a nice lace thong that exposes my firm buttocks. Floor comes up behind me to help me loosen my bra. She pushes my hair to the side with her hand so she can see the closure of my bra. Now that my hair is to the side, she can see my bare neck and neck. Floor unfastens my bra and puts her hands under my bra and moves her forward until she feels my breasts. At the same time, she kisses the side of my bare neck with her soft, warm lips. I feel a wonderful shiver run through me from the excitement her touch produces.
Her lips move down towards my shoulder. Her hands feel my breasts and knead them gently. My nipples stiffen from the unexpected excitement.
Floor puts my bra straps over my shoulders and takes off my bra.
Her one hand holds my chest, her other hand moves down my stomach towards my thong. She enters my thong with her hand and puts her middle finger between my lips. I moan with pleasure and longing. Floor whispers in my ear 'You are so wet! Do you fancy me? Should I continue?'. Were those still questions?! "Yeah, keep going!" is all I can get out. She pushes my thong down and pulls it out further.
I turn and impatiently begin to take off Floor's gym clothes.
As I expected, she has a beautifully toned body with firm breasts. Her erect nipples and her wet panties reveal that she too is aroused.
I give Floor a warm, moist kiss and gently pull her towards the spacious walk-in shower. I turn on the shower and when it is warm, I pull her further into the shower so that she can stand under the warm jet.
Just then I hear some noises in the hallway and the bathroom door opening. Floor is shocked, but I reassure her that that must be my friend Bas who is returning from his volleyball training and that I think we will only surprise him with joy.
Bas comes in and asks me if I've trained well. I ask if he wants to take a shower with me, which he certainly seems to feel like with a 'mmmmm nice!'. I hear him undo his belt and take off his clothes.
When he comes around the wall of the shower, he sees Floor and me kissing in the shower while we grope each other. "Well, that's a surprise!"
His face is beaming and he gets an erection.
I don't answer, but greet him with a horny, moist French kiss which he eagerly answers. He kisses Floor too and then stands against the wall, so that he can have a good look at us.
I look at Bas and long for his body, but that clearly has to wait.
Floor and I are in the shower and her wet hair and the drops on her skin turn me on.
I kiss her and taste her soft, wet mouth. Our tongues meet and I feel an electric jolt from my lower abdomen to my pussy as her erect nipples touch my breasts. How horny and delicious this is!
I put my hands on her firm buttocks and rhythmically push her against me, making me feel her beautiful bald pussy touching mine. With one hand I move forward between her legs. I can feel how wet she is with horniness. I search for her clit with my middle finger and move rhythmically over it. We are still kissing and out of the corner of my eye I see Bas looking at us and that he is slowly jerking off. He has a nice big erection that I love.
I think it's horny to see him getting turned on by us.
I move two fingers rhythmically up and down into Floor, whereupon she throws her head back and moans loudly. I move my mouth down her neck to her breasts and start sucking on her nipples. They are big and stiff which I find very horny to see and feel. I bite gently as I run my fingers faster and faster over her wet clit. With 'This is so horny! I am coming! Ahhhh!!' Floor comes noisily.
Bas and I are now also quite excited and I reach out my hand to him and pull him into the shower. He pushes me with my back against the wall and starts kissing me horny. I feel his erection coming into me and when he thrusts, I know I can't put off my orgasm much longer. He grabs my chest and massages it firmly. He squeezes my chest so that my erect nipple rises eagerly. He takes it in his mouth and sucks on it. When he punches a few more times and I feel his glutes tighten, I come with a deep moan. And after another punch, Bas comes too.
This way I want to come (home) more often after exercise!
© The Stringpoint Group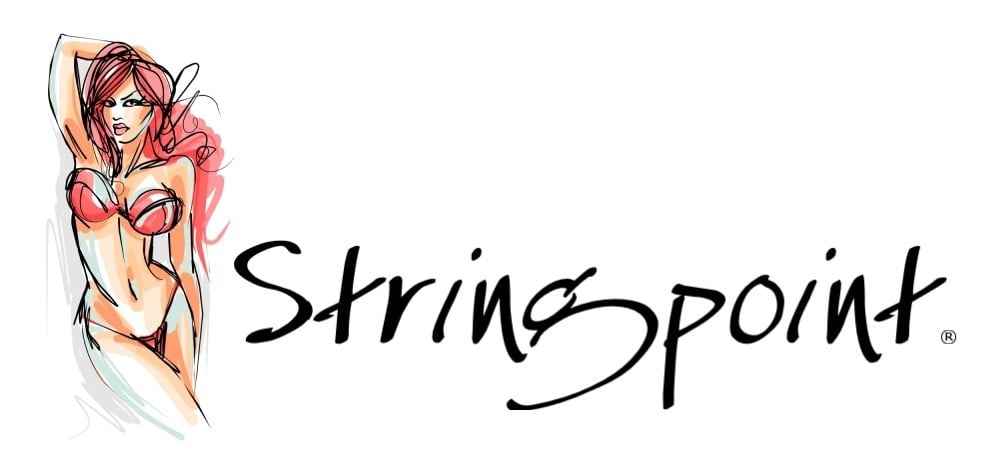 bron: Oops.nl