Trio
Before you know it it has happened….. but then you should not be prepared for it. We were in Greece on a lovely island, we had met some nice people with whom we had dinner that afternoon. Almost everyone was naked just a beautiful lady she was topless and my boyfriend and I were just in our swimwear. After a hearty lunch, which was accompanied by quite a few drinks, it was time for everyone to leave. I had become quite excited by the delicious food, drink and beautiful naked people around me, and when our host brought the beautiful lady I saw something in to shore, my friend and I went wild behind the tent out of sight. . My friend leaned against a rock and I grabbed his hard cock.
Oh how I wanted that wonderfully beautiful hard pole! I played with him a bit at first, let my breasts run along his cock, my boyfriend was also very excited and made lovely noises. Very slowly I let his cock slide along my body, meanwhile his cock had become wonderfully wet from the pre-cum. I got on my knees in front of him and ran my tongue very gently along his beautiful shiny head. I licked the edge along his head first while I ran my hand gently over his balls. Blow me! moaned my friend, I sucked his cock slowly teasing into my mouth deeper and deeper, his head came against my uvula and my friend fucked my throat…ohhhhhhhhhhhhhhhh so good! We heard a noise and when we went to look we saw that our friend had already returned. That was a shame because I had only gotten hornier and I definitely didn't want to stop! Everyone took a dip in the sea, we swam a bit apart but I didn't want to so right in front of our friend I started tongue and lick my friend horny. I was so horny I could have had 2 cocks.
I looked horny at our friend and told him to come closer. Without saying anything I was suddenly touched and fingered by 2 men, arghhhhhhh this was so wonderful. I grabbed each cock and started playing with both poles, 2 cocks!! wow.. I had never felt hornier than at that moment, I felt so desirable, sexy and powerful. Before I knew it I was carried into the sea by 2 cocks that had penetrated me, what an experience, I had stepped outside of myself this pleasure was GREAT! One after the other I came even squirting something that had never happened to me before. What a pleasure and what a horniness. When the 2 men inside me finished we got out of the water and lay down on the beach, taking turns licking their warm cum-stained cocks clean and swallowing the warm stuff. Luckily it didn't stop at this one time, we visit our friend every year when we go on vacation, and believe me it's even better than the first time!
© The Stringpoint Group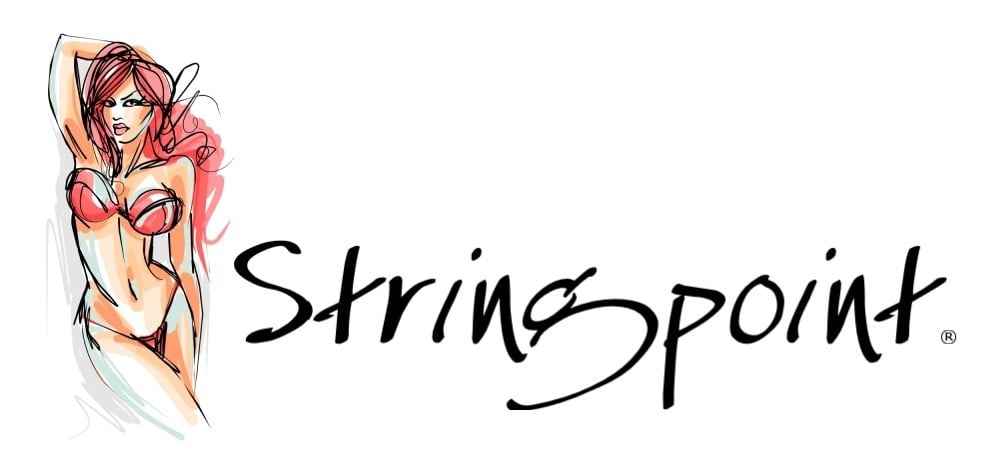 bron: thuis.nl