The mechanic, my wife and I..
It all started on the day I had to go to the office again despite the corona measures. I had agreed with my wife that I would probably go out for dinner with some colleagues after work because we hadn't seen each other for so long and would be home late. Let me introduce myself first, my name is Cor and I am married to Petra. Both around 50 years old and normal in appearance. We are both neatly shaved/waxed so that everything is neatly smooth, we like that best during sex. We have a very healthy sex life and like to tell each other our sex fantasies to turn us on.
The children weren't home today either, so after months Petra finally had the house to herself again and planned to enjoy it. After doing some chores and shopping in the morning, it was now afternoon and she was ready. She went to lie naked on the bed, because of the still warm weather that was fine. On her phone she went looking for a nice sex story to get in the right mood. She had already prepared the sex toys because who knows, maybe she wanted something more than just her fingers. She typed in a search query that matched her sex fantasy. "Sex story MMV" which MMV stands for male-male-female. Petra had a fantasy for a long time to have sex with 2 men. We've talked about this together before and think it's very horny to fantasize about it. It's a fantasy we share together. So far we haven't had the guts to actually do it. She soon found a story in which 2 men spoil a woman, but the men also spoil each other. A real trio where everyone does it with everyone. Petra had mentioned during one of those conversations that she finds it exciting to see 2 men fuck each other. So this story was completely in line with her fantasy. While she was reading, her fingers quickly ran through her now soaked cunt. Whether it was the warm weather, the story or both, she soon felt her orgasm building. She actually wanted to postpone it but her body thought otherwise and very soon she came wonderfully on her caressing fingers. It did relieve a bit, but it had made her very warm and thought I'd take a shower first and then continue. In the shower she couldn't resist putting the shower head on her sensitive clit, soon she was reaching an orgasm again but she didn't want that just yet so she stopped and let that wonderful feeling subside. She loved that super horny feeling that remained and was already looking forward to a sequel in bed with some extra toys.
Suddenly the bell rang, Petra thought first, check it out. But she decided to quickly put on a bathrobe and see who was at the door. In her haste, she didn't realize she was putting on her short and thin robe that barely covered her body. When she opened the door, there was a large blond man of at least 1.90 m in thin shorts and a tight T-shirt. The first thing Petra saw was that the shorts were well filled, it was so obvious that she was staring at them. "Hello" said the heavy man's voice that took her out of her (horny) thought. "Oh sorry, come in" Petra stammered who now also realized that she had been staring at his cock. "That's not bad, it happens to me more often" said the man with a laugh, about what happened more often was not discussed but it was clear that he had noticed that Petra had looked closely at the markings of his dick and that there must be housewives were often surprised by this mechanic. It turned out to be a mechanic from the contractor who had to come and check something in connection with the extraction in the bathroom. "That's nice, I just showered" Petra managed to get out of it in a normal way. "Yes, I can see that," said Willem, that was the name of the mechanic. And indeed she was still dripping with wet hair and a half wet bathrobe. Because of the thin fabric, her now stiff nipples were clearly visible again, something Willem had certainly not missed. That her slit was still wet from the horny and had become even wetter by what could be seen in the shorts, he could not see.
He neatly took off his shoes and followed her up the stairs. As they walked upstairs, Petra thought she should have walked behind because the short bathrobe might have allowed Willem to see underneath. Well, she couldn't help it now and just hoped he couldn't see anything. She didn't realize that Willem could just see under it and still see her beautiful ass and swollen labia. This view did have an effect on Willem's cock, which slowly filled with blood, making it even more visible in the shorts. "Do you have a stool or steps for me?" she heard Willem ask. "Um.. of course", she replied and thought to herself "was I staring at that cock again? Should I have let myself cum with the shower head. Now here I am with a sopping cunt at a mechanic's cock to stare".
When Willem stood on the stool, he asked if she could hand him a tool. She picked it up and as she walked towards him she tripped over the bath mat and as she fell she desperately looked for something to hold on to. Because she fell towards Willem, he was the "victim" of her search for something to hold on to. In the end she grabbed Willem by his shorts, but of course he just gave in. The moment Petra lay on the floor, luckily she hadn't hurt herself, she noticed what she had done. She looked up and saw Willem's big cock hanging right in front of her. She hadn't noticed it herself yet, but her bathrobe had fallen open completely because of the fall. Willem who now had a beautiful view of her naked body with clearly in the picture a pussy that was open and glistening with horny and 2 hard stiff nipples, turned out to be a real man and this view did not leave him untouched, making his cock with little jerks got up. After helping Petra to his feet, he said "Look what you've done.". Petra tried to say "what do you mean?" but it was clear that it was about the now almost full erection cock. Petra was deeply impressed, I'm not a small build myself with my almost 19cm but this cock was certainly 22cm and also much thicker than mine and so made a big impression on her.
To which Willem said "Would you like to hold him? You've been looking at it since I came in". Completely overwhelmed by what was happening, she grabbed that big club almost automatically and felt how hard it was. "Just use 2 hands" she heard somewhere in the distance. She was completely captivated by this beautiful specimen. That's what happens when you work yourself to a climax and don't finish it. As if the world around her disappeared and she was alone with that hard club, she grabbed it with both hands. She began to move her hands gently up and down and soon saw the first drop of pre-cum coming out of the large head. Afterwards she doesn't know how it happened, but she licked the drop right away. "Go on, she heard somewhere above her", she didn't really notice because her world consisted only of that beautiful cock. She took him in her mouth and started to suck him, slowly at first with licks and kisses but soon she tried to take him as far as possible in her mouth. She didn't quite succeed in this, but three quarters managed to get it anyway. She let it slide slowly out of her mouth and licked down the shaft to lick the scrotum, which thankfully was nicely bald. She took the balls in her mouth and sucked on them. Then to lick the bottom of the scrotum, she knows I love it when I get licked between my sack and star and thought Willem would probably like that too. Judging by his moans, she was right. She took the cock back into her mouth to give it a nice further blowjob. "Let's go to the bedroom which is a bit more comfortable than the bathroom" said Willem in a voice that did not tolerate any contradiction and picked her up. Petra still thought that is not possible, I can not cheat. But she was like wax in his strong arms, and the thought quickly vanished as Willem put her on the bed and put his head between her legs. Her pre-heated pussy just about exploded at the first touch of his tongue. "Well, you were ready, she still heard" while she was enjoying. Actually she only wanted one thing and that is to be fucked hard by that lovely cock, but Willem thought otherwise. He started eating her in a way she had never experienced before. As his tongue flicked back and forth over her swollen clit, he slid 2 of his big fingers into her cunt and they soon found her g-spot. With the fingers in that spot and his tongue working on her clit, she knew she wouldn't last long and was writhing under Willem with horniness.
Before she came he stops teasingly and also gave her breasts some attention and came up to kiss her. She returned his kiss with her tongue and they were completely absorbed in an intense kiss. He broke off the kiss and ran his mouth all over her body towards her yearning cunt. She only wanted one thing right now and that was to cum. He started licking her again and took her swollen clit between his lips. The 2 fingers returned to the g-spot. At this point he put more pressure on her clit and now licked it hard and fast but still with a kind of tenderness. Willem felt her tense and almost cum. He licked up all the liquid that ran out of her cunt until she came screaming and squirting. She had experienced this before but never as intensely as now and she knew one thing for sure at that moment "I want this more often!".
Willem let her recover for a while but soon he offered her his cock again. She bit into it as if she'd never done anything else and shoved it back as deep as she could. Willem loved it but had other plans. He wanted to let this nice horny woman get acquainted with his rock hard neuklat. He got her on her hands and knees to take her from behind. "How does he know this is my favorite position?" she thought. But before she could think any further, she felt the great hulk fill her up completely. Willem shoved his cock slowly but surely to the root and Petra spontaneously had another orgasm. Now Willem really started to fuck at first slowly but increasingly faster he rammed his big fat cock into her soaking wet cunt. Petra couldn't help but moan to encourage Willem. "More, harder, oh this is nice" she had never been so "filled" and came into a kind of orgasm that just wouldn't stop. As if she was constantly cumming. She hoped he would last a good long while.
In the meantime, after a few meetings at work, I had decided that I was actually done with it and would rather go home. My plan was to surprise Petra and enjoy the peace at home and hopefully a wonderful sex session. Petra is a wonderfully horny woman who is always in the mood, so that should work. Arriving in the street I noticed the contractor's van and I thought "too bad, so no sex...". When I entered I saw no one and walked towards the stairs to shout that I was there. Before I could call out, however, I heard sounds from above that immediately grabbed my attention. At first I doubted whether it was going well with Petra but soon I heard her shout "More, louder, oh how good this is".
I'm not really jealous but this didn't sound right. I crept up the stairs and peeked into the bedroom. What I saw there confused me a bit, at first angry because I saw my wife cheating, but then mostly excitement. I felt my cock grow at the sight of my wife seemingly taking the turn of her life. I couldn't resist and started rubbing my own cock, thinking about our fantasy of involving another man in our sex life. With that thought I stood enjoying what was happening before my eyes. Petra was completely entranced by the long fat cock that was rammed hard from behind by a big man who was clearly enjoying himself.
Then Willem sees me and says "We have visitors.". The moment Petra looks at me I see that she is startled at first but then Willem rams his cock deep into her again and she can only say "sorry baby don't get mad but it's sooo good" followed by a big horny moan because she's so on it is enjoying. I'm still confused about what to do now when Willem says to me in his dominant voice, while he just keeps on fucking, "You can do 2 things, 1 you undress and join in or 2 you go down and wait until I'm done with that hot lady of yours." At this moment it dawns on me that I am not the one who can stop this and then suddenly hear Petra say "please dear, get undressed and join in". As if a switch flips I undress and think about how I can get involved in their sex game. "Lie under her and lick her pussy" Willem says. I quickly do what I'm told, because that's how it sounded a bit.
I slide under Petra and start licking her soaking wet cunt, soon I have to swallow to get rid of the many horny fluids. I think it's dellicious! Meanwhile Petra has taken my cock in her mouth and it tries to suck my cock between the moans. Fortunately Willem continues to fuck her hard and she doesn't have full attention for my now hard cock, otherwise I would have come straight away. While I'm licking Willem's cock slides over my tongue every time. Suddenly the pace accelerates, I get the idea that Willem is going to cum and wants to stop licking, but I am immediately instructed to continue. Then suddenly he shoves his cock all the way in and I can see from the pulsating bag that he is squirting her all the way up. I keep licking Petra while she reaches a new peak at the same time as Willem. I hear her yelling "Yeah nice, squirt me full with that nice fat cock of yours!", this surprised me because normally she's not that horny talk during sex. Willem has apparently released something in her that makes her let herself go. She keeps shouting how much she likes it and that we should not stop.
When Willem takes his cock out of her cunt I taste the flavors of both mixed up, I don't care anymore at this point. Like Petra, all I can think about now is sex. Secretly I've always wondered what it would be like to suck a cock. And as if Willem has heard me think he slides his cock into my licking mouth. I don't have to do anything, he fucks my mouth a few times and then puts his cock back into Petra's shiny wet cunt. "I think he likes to give a blowjob" Willem says to Petra. She springs up and says she's always wanted to see me give a man a blowjob. "Oh then we will serve you at your beck and call" Willem says. I hear it and think what is happening now. Willem takes his cock out of her cunt and stretches out on his back and says to me "Show your wife how good you can suck". a bit stunned I look from Petra to the cock and back again. "Oh please" she says "do it for me, it seems so horny to see". Now that I was already that far I thought I'd just go for it and took the cock in my hand. He had gone a little limp. "In your mouth" Willem commanded me. I took the cock in my mouth and tried my best to get it right. The dick soon started to grow again and I couldn't quite put it in my mouth. While I sucked him I kneaded his pocket. I let the cock shoot out of my mouth again to lick his scrotum from the bottom up until I was back at his head. I'm starting to get used to it and I actually really like it and give it everything I have. I even manage to let the cock slide all the way down my throat and it can't go any deeper. "Oh how very horny" I still hear Petra yell and "Go on suck that dick completely empty". She herself has meanwhile grabbed a vibrator and worked her clit with the vibrating rod and fingers.
At that moment I hear Willem say "In a moment we're going to fuck you together, both sides filled!" to which Petra answers very quickly "No I don't want to be fucked in my star, but it seems super horny if you fuck him". I almost choke on the cock in my mouth. What do you say, I still think, such a big cock will never fit. We've experimented a bit with putting a vibrator in my ass. That was quite tasty but only just fit and that was still a normal sized vibrator. Willem's big fat cock was completely different and I got a bit of a headache in Spanish. "Good, you prepare it then" I hear Willem say. And while I'm sucking, she starts to lube my ass and soon inserts a small butt plug. The toys were still there. "It's very easy," she says. She's right he shoots right in thanks to all the lube and it feels great. But this is also a small butt plug. She takes the butt plug out and lubricates the rubber dildo that is also there. This one is a similar size to my dick. When she puts the head of the dildo in front of my anus and gently pushes it inside, I have to swallow the pain for a while. This is really a lot bigger than what was in it. Before I can come around, she slowly starts pushing him further. It hurts but at the same time it is also very exciting. When she then starts to fuck me with the dildo, the pain soon goes away and it's only horny and delicious. The dildo presses against my prostate every time, which gives a wonderful feeling. I feel my dick has become hard again.
Then she stops and says to Willem "I think he is ready". They switch sides and I start wanting to lick her lovely wet pussy again but that is not the intention because she quickly sits down to see how Willem is going to fuck me. Willem sits behind me and she encourages him again "Yes fuck him, he must like it!". Willem first lubricates his dick well with lubricant and then I feel how the acorn presses against my star, before I realize Willem pushes the large acorn inside. Fortunately I was already well stretched by the dildo otherwise I really wouldn't stand it anymore. Willem takes me a little more into account and lets me get used to the size of his cock. Then he gently pushes through and repeats a few times before slowly pushing his cock all the way in. I don't know what I'm feeling, pain, excitement, shame... but one thing is for sure I don't want it to stop. Willem now just start fucking me hard. I can still hear Petra yelling that it is so horny and see in the corner of my eye that she is fingering herself very hard while she has inserted a vibrating egg that stimulates her g-spot. Willem just keeps on fucking and because of the pressure on my prostate I come spontaneously after a while. My rock hard cock shoots out one stream after another. I had never experienced this before, without someone touching my dick and then cumming like that. Petra sees it too and calls out to Willem "He really likes it he just comes.". At that moment I feel Willem increase the tempo and then suddenly press his cock up to the root in my intestines to come there violently. I feel the pulsating cock and the warmth of his cum inside me. Petra gets another orgasm by fingering, egg and the horny sight of the 2 fucking men. She comes squirting again so intense is her orgasm.
We all flop onto our backs to catch ourselves. My cock was still erect after the wonderful fuck I'd gotten. Petra saw this and quickly grabbed my cock to gently jerk it off. After stroking my cock a few times, she took it in her delicious mouth and then let it slide deep into her throat. What a nice feeling that was. But it was clear that she wanted more and sat on top of me and let my fuck slat slide into her soaking wet cunt like that and started riding me like that. I took her nipples in my mouth to encourage her. She bent over and we gave each other the most intense kiss I've ever felt. We both felt the horniness in our bodies and thoroughly enjoyed it. Willem who had watched us and taken his own cock decided he could use some help with that. He stood on the bed, causing his semi-rigid cock to hang in front of Petra's mouth. The intention was clear and she didn't disappoint him and took the cock all the way into her mouth. That was still possible because he was not completely stiff, but soon Willem's blood flowed back to his crotch and Petra could no longer keep that long, thick cock completely in her mouth. She now started licking his balls and cock like it was an ice cream cone. Then took the big cock head back into her mouth and slide it as far as possible over that big cock while her tongue massaged the head of the penis. I continued to fuck her meanwhile and had a good view of what she was doing. Willem took his cock out of Petra's mouth and said "We're going to try that DP now". Petra was shocked and said that she really didn't want that, but Willem reassured her "There will be nothing in your star..". He then got on his knees behind her and told me to hold still. Then he put his cock against the super wet and therefore slippery cunt and slowly pushed it in. First his cockhead but then he shoved it all the way in. I felt his cock slide past mine which felt very strange. Petra, meanwhile, exclaimed that she had never been so stuffed and that it was so delicious. At this point Willem and I started to fuck her as if it had been agreed to in a slow rhythm. Very special but very horny. Petra couldn't take it anymore and fell on top of me because she no longer had the strength to stand on her own. In the meantime she kept moaning "Go on and this is delicious and oh oh.. I'm coming again". She couldn't get enough of it, and neither could we because we felt her cunt squeeze from the orgasm. We picked up the pace a bit and I felt my cum bubbling up again. I tried my best to delay the orgasm as long as possible but noticed Willem picked up the pace even more and his cock got bigger. That was a clear sign that he would come again. I also put up a position so that we eventually completely filled Petra together. She kept moaning how good it was.
After a few minutes Willem gets up and starts to put on his clothes. When he's done he looks at us exhausted in bed and says coolly "I have to move on but this was very nice, I'll let myself out. Next time again?".
Petra and I look at each other and moan in unison "Yes, please!".
When Willem is gone and Petra and I have recovered from this unexpected trio experience, we take a nice shower together where we can't keep our hands off each other, but a lot doesn't happen anymore because we are simply too tired to continue.
© The Stringpoint Group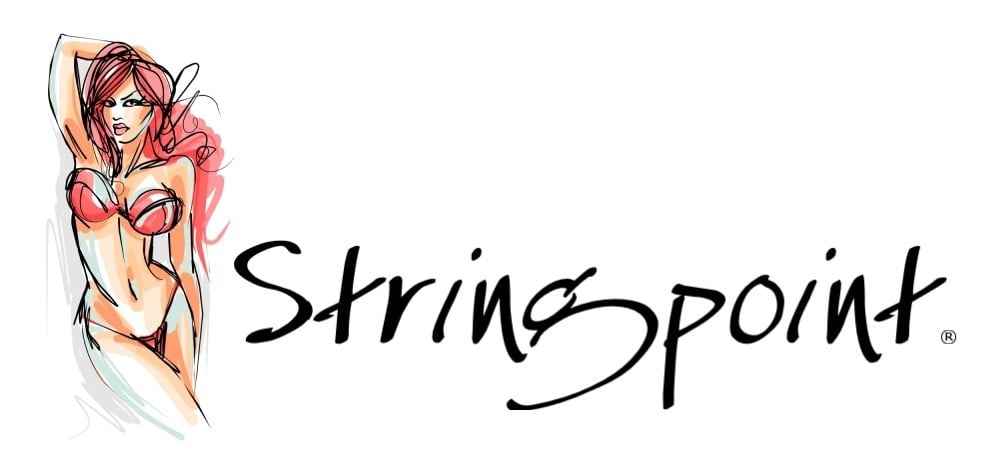 bron: Oops.nl