The Lockdown date
Saturday night, January 30 to 31, I couldn't sleep, it had been a boring evening, Jonas I had brought food, watched TV, hung out together, drank enough beer and wine, but otherwise it was a lazy evening without that a lot happened. The curfew had started at 9 pm so dates weren't really an option either, not that I was really looking forward to it after a long working day with many packages delivered, but that it was not possible made me a bit depressed anyway.
For those who don't know me yet, I'm Tommy, or Tom, 27 years old and I live with my boyfriend Jonas. We've known each other almost all our lives, played a lot of sports together and 5 years ago the spark, or the realization, finally flew and we decided to continue together.
It was already 2 o'clock and I hadn't slept a wink yet, Jonas slept almost immediately, as always, and I generally turned left, right, and back for another half hour before falling asleep, but tonight, It did not work.
I grabbed my phone and opened Grindr. We live in a small town so didn't expect to see too many people online, which turned out to be the case. Whoever was closest online was 6 kilometers away. 22 years old, trucker, it said in his profile. There is a good chance that he was passing through and checked whether he had any messages while he was traveling.
Before I had a chance to send anything, he had already started the conversation. His name was Tim, he came from Rotterdam, about 20 kilometers from our hometown, and was just unloading his last cargo near us. He asked what I was up for, and he immediately sent a whole series of photos. Tim turned out to be a very nice truck driver, blond, fairly short hair, blue eyes and a beautifully toned body, really such a sandwich belly that makes you completely crazy when someone on the beach is applying sunscreen and can be seen in the picture a big bald cock with huge balls underneath.
I swallowed all those pictures and sent back, er, maybe you later? I had to wake up Jonas and ask if he felt like it. My cock in any case it was hard under the duvet.
"Hey honey, do you fancy a nice muscular trucker?"
"Huh, what, what are you talking about."
I showed him the photos, Jonas could barely open his eyes in the bright light of my cellphone, but got used to it quickly.
'Now?'
"Yeah!"
"Okay, bring it on."
So delicious with Jonas, nice cock + nice body = bring it on, now
I sent Tim some encouraging pictures, my number and our address, he would come right after he unloaded.
Jonas was wide awake and scrolled through the photos for a while.
"I want to fuck him," he said dryly.
I felt under the covers, his 19 centimeters were ready, I crawled under the covers and licked my tongue over the hard head, before letting his whole cock slowly disappear down my throat, Jonas moaned.
With his hands he grabbed my head and pushed me as far as he could on his pole, I had to gag, but held on.
My phone vibrated, it said 'on my way'.
10 minutes later I heard the sound of a truck in the street, the neighbors must be thinking, at this time during the curfew? I had told Tim to park the car at the end of the street, there was always room and the big monster wouldn't be so noticeable there. A few minutes later the bell rang.
I walked down, naked, I wanted to shock him.
I opened the door, and there he was, a tree of a guy, against six feet. His huge cock was already hanging out of his pants, what must it be when it's so stiff, I thought, and it was even nicer than in the pictures.
He looked me up and down, walked in, grabbed my cock and shoved his tongue into my mouth. He pushed the door shut behind him and didn't seem in the least shocked.
I pulled him upstairs where Jonas was already sitting on the bed, his cock was wet and he jerked it gently, I heard Tim say 'horny' softly.
I pulled Tim's t-shirt over his head, the body was even more muscular than in the pictures, a shock went through my cock with horniness. Seconds later, his pants were on the floor and he had already kicked off his shoes. What a fucking hot guy this was, completely hairless body, exactly what I love. With the tips of my fingers I ran over the buns on his stomach, dropped to my knees and took Tim's now almost hard cock in my mouth. His scrotum was twice the size of mine. It took me all my hand to get his bag in my hand and knead it gently. His legs were tightly muscled, more muscled than Jonas's and mine's skating legs and that asshole, wonderfully hard and tight.
Jonas had come to us, with his big hands Tim grabbed Jonas' sack, and squeezed it hard, Jonas moaned loudly and answered by grabbing one of Tim's nipple and squeezing it just a little harder than good. Tim moaned, pushed Jonas onto the bed, spread his legs and put my boy's nice cock in his mouth and started sucking like mad.
"Lick me," he instructed me.
His muscular ass stuck up invitingly, encouraging me to jump right in and spoil his hairless star with my tongue, he moaned with pleasure. His big cock stuck out between his legs, I think 22-24 centimeters straight ahead. With my right hand I gently pulled on the soaking wet cock and smeared his pre-cum on his star and immediately dived in again, so delicious that pre-cum.
Jonas, meanwhile, was enjoying Tim's blowjob skills, he did it well, as Jonas moaned quite loudly which most dates can't manage. My cock was also dripping nicely, I stood up and rubbed my wet head over Tim's star, I pushed gently and my head went into his pussy without any problem. He moaned and pushed his ass further back over my hard rod fuck he was tight but this was pretty easy I pulled my cock back for the most part and slowly pushed it back until my balls touched his ass then pulled it back and pushed back harder and faster, more and more I increased the rhythm, Tim enjoyed, he moaned loudly as he continued to pamper Jonas's cock. My rhythm accelerated a bit, 'I'm going to squirt you slut', I shouted.
"Yes, do it!" he moaned.
I came, 3, 4 beams shot into Tim's nice ass, I pushed on for a while before taking my still hard cock out of his ass.
'Lie on your back', Jonas Tim booted, he did it without hesitation.
Jonas grabbed Tim's cock and started licking it, I couldn't hold back and slowly licked his rod up from the bottom until I came across Jonas's tongue and we licked the top of his rod and cock head together. Tim moaned loudly, tensing his muscles, making the bun belly even more impressive. I took the 69 position so that Tim could easily take my wet cock in his mouth, the last bit of cum he sucked out. His cock had been leaking pre-cum continuously. His rod, even thicker than Jonas's more-than-average cock, couldn't get any harder than it was now. I turned around and shoved a drop of his pre-cum into his mouth, we sang. I tasted my cum mixed with his pre-cum.
Jonas had climbed up, put Tim's legs on his shoulders and put his hard wet head against Tim's still shiny star, he pushed, Tim moaned, and Jonas shoved his thick cock completely in 1x. Tim moaned loudly, and a string of precum poured out of his cock, I was quick to lick it up and stuck his cock as far as I could down my throat.
Meanwhile, Jonas pumped undisturbed into Tim's cum-filled ass. With each thrust, Tim moaned and his balls shot a little higher as Jonas pushed his cock up to his pubic bone in this tasty slut.
I couldn't take it anymore, took some lube from the cupboard and lubricated Tim's big cock, put it in front of my hole and let it slide in slowly, the glans was huge, I'm used to it, but had to get used to it this violence, Tim didn't have time for that and pushed me down over his big member, fuck this thing was big and fat, but nice, fuck how nice was this, I went down all over his cock up to my balls and rested on the sandwich belly. My cock had not slackened for a second and was already sticking straight out. Slowly I came up and then pushed me down again, my prostate screamed with pleasure, I screamed with pleasure, and went up and down on this nice cock, pre-cum was already flowing out of my cock and dripping on the delicious tight belly, I leaned forward as I pressed down on the hard cock over and over and licked and squeezed Tim's hard erect nipples.
Jonas moaned louder with each thrust, and Tim joined in.
"I'm going to fill you up!" Jonas moaned.
Tim started moaning louder and panting, "fuck, me, come!" At that moment I felt Tim's cock pulsate and felt his cum pouring into me, 4, 5, 6 times the huge rod pulsed in my ass, before it stopped. That was the trigger for me too and I squirted a load of cum for the 2nd time within 10 minutes, now over that tight smooth body of Tim. The cum was up to his neck, the rest around the nipples and the buns where my cock rested on the navel, I bent over and kissed Tim, who had his eyes closed, and was still panting.
"Fucking nice, man," he whispered.
10 minutes later, the light went out. Tim was gone, and I had crawled into Jonas, now I could sleep and was in dreamland within a minute.
© The Stringpoint Group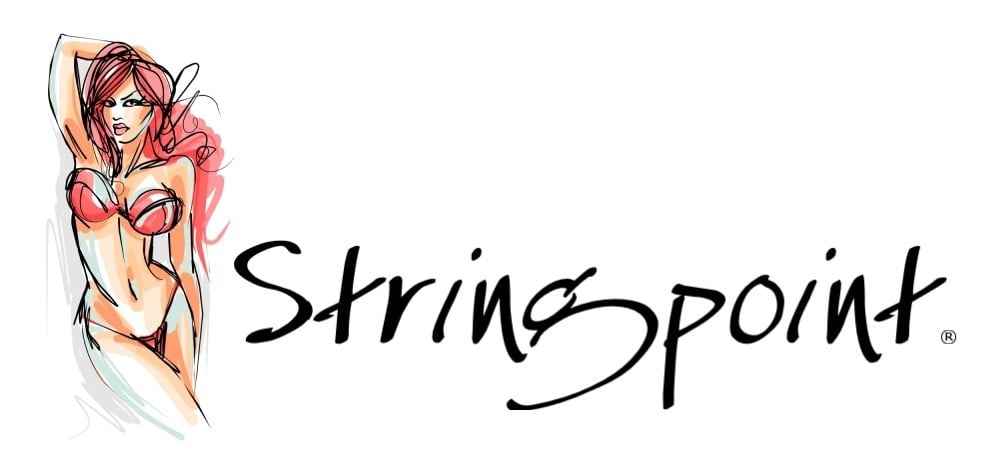 bron: Oops.nl