Sex after running
We are a couple in our early thirties and quite sporty and love running and therefore regularly go out for a weekend somewhere in the country. We don't have kids so that's nice and easy.
Last spring we were away for a weekend to a larger place in the Netherlands and had booked a hotel from Friday afternoon to Sunday to run a 10 km race there on Saturday. After we arrived we put our stuff in the hotel room and looked at it. It was reasonably spacious with a large wide bed and a spacious bathroom with separate shower and bath. And a small balcony towards the city. We had everything unpacked and set up and then went into town to look around a bit and have something to eat. After a nice healthy meal together, we walked around a bit to see what the course would be the next day. These were 2 laps partly through the center and a small part through the adjacent forest.
We came back to the hotel around 9 am and went for a drink at the bar. A friendly girl helped us there and asked us what we were doing here and how long we were staying. It was still fairly early and the bar wasn't busy yet, so she had plenty of time for a chat. She seemed to us in our mid-20s and also looked sporty with nice breasts and a nice tight ass. We told them that Saturday we were going to participate in the running race in the center. She really liked this because she was going to participate herself, she said. She introduced herself as Anna. The more we talked about this with her, we found out that she was walking about the same pace as us. Only she lived in a picture a little further up and only sat for a while how she was going to do with changing and showering. There was a special tent, but she didn't really like the idea of ​​leaving her stuff there. My wife suggested that she could change in our room and shower afterwards. The three of us could then have a nice walk. She looked at us to see if we really meant that and I nodded and said I was fine with that too.
We would meet her in the lobby at 12 noon, the game started at 2 p.m. so she could change and we had plenty of time to walk to the track from the hotel which was nearby. We had a few drinks and then went to bed fairly early to go to the game rested. The next morning I was waiting for her in the lobby and just before 12 o'clock she arrived in a nice summer shirt and a short skirt and nice sneakers underneath. Together we took the elevator to the 6th floor. In the elevator, my eyes couldn't keep their eyes off her breasts and waist. Suddenly I was startled when she said the elevator was there. A little blushing, I walked up the hall with her to our room, which was almost at the end of the hall. Was it nice what you were watching, she said to me. In my opinion I got even more red head and stammered yes, you have a beautiful body, you can see that you are sporty. Arriving in our room my wife welcomed Anna. I sat down on the bed and she flopped onto the bed next to me. My wife sat down in a chair opposite us. After talking back and forth for a bit, my wife got changed and went to the bathroom. Anna went with her and grabbed her gym bag. Now I could see exactly a bit into the bathroom from my position. So I saw the two women undress and put on their sports clothes. Anna had a nice B cup and a small shaved line above her pussy. Very subtle. My wife has a full C cup and a completely shaved pussy. I also saw my wife looking at Anna with a few glances.
When Anna put on her sports bra she asked my wife to help her straighten everything at the back. She did, and meanwhile she let her hands slide out to the side a little more than necessary so that she had to touch her breasts  very slightly. My wife and Anna continued to dress and my wife also asked Anna to help her straighten her sports bra. Anna thought what my wife can do I can too and she let her hands slide forward but now just took the whole breast in her hand and said that is a little more than I have, she says to my wife. Do you like holding them, she asked Anna? Yes, quite well said Anna. Maybe we can take a shower together later, she said to Anna. Anna looked happily surprised and nodded in agreement. After a good fifteen minutes the ladies were ready and came out of the bathroom and I was allowed to change. We all looked at each other again. I saw a fairly horny look in the eyes of the ladies. And they both looked great in their tight running tights with open camisoles and a tight sports bra underneath. I saw that Anna sat down on the bed in about the same position as where I was sitting.
This meant that she should also be able to see me in the bathroom. I also changed my clothes in such a way that I could be well looked at by Anna. I played a bit with my half flaccid cock that had grown a bit because of the dress up game of the ladies. I finished faster and saw that I had quite a bulge in my tight running pants. I walked back into the room and saw Anna looking tantalizingly at my pants. My wife sat back in the chair and walked over to her. Do you like two ladies in your hotel room she asked looking at my cock. Yes, I said. How often does that happen now, I popped out. It was time to go downtown for the start. We still had to sign up and do a warm-up. In the elevator Anna came and stood next to me and very mischievously ran her hand over my cock without my wife noticing and whispered in my ear. Just looked good in the bathroom. You too I whispered back. By now the elevator was on the ground floor and the three of us walked to the start. During the race we ran at a good pace and chatted for a while and after a good 50 minutes we crossed the finish line again. I hugged my wife and gave her a nice kiss and congratulated her on another 10 kilometer race. Then Anna hugged my wife and she congratulated each other on the competition and ended it with an intense French kiss. Then I was hugged by Anna and I also got a nice French kiss from her. Then another hug. After having consumed the medal and some sports water, we walked back to the hotel together. When we got there we went straight to our room to shower and change.
My wife told Anna that they could go together. If Anna wanted to take a shower, my wife would take the bath. I sat down on the bed again, facing the bathroom. The ladies undressed and took a shower and bath. I had a good view of the shower and less of the bath. I saw Anna lathering herself nicely and massaging her breasts with both hands towards the door so I could see everything well. She knew I was watching. After doing her hair and rinsing out all the soap, she asked my wife to do her back. My wife was also almost ready and got out of the bath and got into the shower with Anna. Anna gave her the shampoo after which her back was nicely soaped by my wife. Of course she also did the front and her foam-filled hands took Anna's breasts too. Meanwhile, she pressed her own breasts to Anna's back. What a nice spectacle this was and my cock didn't leave this untouched, it did grow some of this. Anna turned and started kissing with my wife in the shower half soaped the breasts of both women turned against each other their arms began to intertwine and caressed both wet bodies all over. I saw Anna's hand go between my wife's legs, whereupon my wife put her legs apart. This gave Anna more space and she started fingering my wife. I heard her moan with pleasure and her hand also found its way towards Anna's cunt. The ladies were now kissing violently and one hand was fingering and the other hand caressed the whole body. They licked each other's breasts and sucked each other's nipples. Their hands knew each other's breasts wonderfully and alternately, each other's pussy was not left alone. This went on for about 10 minutes. My dick had become completely stiff from this horny spectacle.
When the tap went out and the ladies went to dry off. They tied a towel around their bodies so that the breasts were covered. The towel was just long enough to cover their pussy. My wife yelled that I could take a shower and the ladies just had to do their hair. Meanwhile, I walked into the bathroom with an even bigger bulge than before the game in my tight running pants. This also struck the two ladies. They looked intently at my pants while I was taking off my shirt. I tried to turn a little more but my wife walked up to me and said if I'd had a good time while they were in the shower together. I nodded in agreement and said that what did to me two nice women together in the shower. My wife knelt in front of me and began to put my tight running rook down. Meanwhile Anna was kneeling behind me and starting to move my running pants down at the back. My stiff cock jumped out of the tight pants as it was released as the two ladies moved my pants towards my ankles. While I kicked off my pants my wife grabbed my dick and started licking and sucking my dick, Anna kneaded my buttocks nicely.
Go take a quick shower my wife and make that nice cock fresh for a while and got up and gave me a nice tongue towards my cock and also started blowing me enthusiastically and said that I had a nice stiff but that she too liked a freshly washed cock and also stood up and gave me an intense french kiss while she held my stiff cock with her hands for a while and jerked me off.
Meanwhile I was completely naked and got into the shower. My wife was still standing close to me and patted my cock for a while and told me to hurry because the ladies wanted to taste this nice cock again quickly, but then it had to be nice and fresh. The ladies got rid of their towel and walked to the bed leaving the shower door all the way open so I could see them on the bed and they me in the shower. I thought this was a horny thought that I was already showering watched with my stiff cock in the shower and had the prospect of ending up in bed with two hot ladies. I took a quick shower and showed the ladies that I had washed my stiff cock well and after drying myself I walked out of the shower and into the room. The ladies were caressing and kissing each other and motioned for me to lie down in the middle of the bed between them. I crawled up from the foot of the big bed and started kissing and caressing my legs to the left and right of me and went up like that. My hand slid up between both legs and felt the heat and humidity build. Nearly getting to the pussies, my hand went to their stomachs and further up towards the ladies' breasts. In each hand I held a breast that I massaged and passed a nipple between my fingers. Then I first gave Anna a small French kiss after which I gave my wife a very long kiss. I nestled myself on my back between the two ladies, after which we all three were passionately French kissing each other. Our hands caressed everything they came across from cock to breasts and labia and buttocks. Anna and my wife got on their knees and started French kissing above me while I caressed their buttocks and thighs. I kept trying to find their pussy but they wouldn't let me. Their breasts also got my attention while I sat up I could massage a breast and lick and suck a nipple of the ladies. Judging by their moans, this was good for them. Anna motioned for me to lie on my back again and came to sit with her ass just above my face. I now smoke her delicious shiny pussy. I stuck out my tongue and started licking her. Against her clit and through that wonderfully moist slit. Sucking on her pussy lips and pushing my tongue into her pussy and then licking her clit again. Ohhh that was horny. Meanwhile, Anna leaned forward to my cock and gave me a lovely blow job without using her hands. I became more and more horny. My wife sat intently watching this spectacle for a few minutes and saw that I was enjoying it to the fullest.
I tried to find her cunt with my hand but just as I was near it she turned away. She got on her knees between my legs and started licking and sucking on my pocket and the underside of my trunk. Alternating with Anna, they worked my rock hard cock together. Anna sat up for a moment and pushed her cunt really tight on my mouth so that I could push my tongue nice and deep into her cunt. In the meantime my wife took over my cock sucking. Jerking off and sucking and licking my dick made me even more horny than I was. My wife noticed that I wouldn't last much longer and told Anna to take over again. Anna threw herself back on my cock and sucked me like her life depended on it. My wife now also sat on my face and I took turns licking 2 pussies. One even tastier than the other. I was now licking Anna's clit at high speed and I noticed that she was almost coming too. While licking I shouted to Anna that I was going to spray her mouth full. While smacking and sucking she shouted hurry up and she hadn't said it yet or I squirted full, firm jets of sperm into her mouth. At the second beam Anna also came to a high point, screaming. I told Anna to keep the sperm in her mouth and then share it with me and my wife French kissing. After the last stream Anna sucked the last bits of sperm from my cock and turned around and started to tongue me and exchange the sperm. My wife also got a dose while the three of us were enjoying tongues, we all swallowed the sperm at the same time through what we had in our mouth.
Anna shouted that it was now my wife's turn and laid my wife on her back and started to lick my wife while lying between her legs. Now it was time for me to make the most of licking Anna and saw my cock getting harder again. She grabbed my cock and sent it to her mouth and started sucking me again. Within a short time he was rock hard and then told me that I could fuck Anna. Anna heard this too and nodded vigorously yes. I got out of bed and stood behind the bed and got a good look at Anna's lovely ass. I grabbed my cock and pushed my cock head between Anna's legs who willingly spread them a little further. I teased her one more time to weigh my cock head up and down her soaking slit. When my cockhead kept hitting her still over-sensitive clit, I was still trembling with pleasure. After doing this a few times I put my cock head in front of her pussy and gently pushed it inside. When my glans slid in very easily, I pushed my cock in further and further. Apparently it wasn't going fast enough for Anna. Suddenly she pushed her ass back hard so that my cock came deep into her pussy. Ohhh this was so nice and a horny chick. Now that I was all the way inside I was going to fuck her from behind while she was spoiling my wife with her mouth. Anna apparently also liked it very much because she suddenly came very much. Her horny trickled down my cock from her cunt. I want to feel you in my ass too she said. And took my dick out of her cunt and ran her hand through her horny slit and smeared her horny all over her ass. She repeated this a few times. She went further and first put 1 finger in her asshole and after a new load of horny from her pussy on her ass to have a second and even a third finger in her asshole. Come in now. Now she will, she said. I put my still hard cock, or even harder cock from this anal spectacle in front of her asshole. Again I gently pushed my cock head into her asshole, but this was too slow for her and again she pushed her buttocks back hard, causing my cock to disappear quickly and hard into her asshole. Oh how tight this was. I started to fuck her ass. She moved along wonderfully and kept pushing her butt back when I thrust into her to feel my cock as deep as possible in her. Meanwhile, Anna was still licking my wife's cunt. As I thrust then Anna pushed her mouth hard against my wife's cunt. This went on for a few minutes until my wife came screaming from the lick and fuck. I couldn't take it anymore and punched a few more times hard in Anna's asshole and I also came for the second time squirting in Anna. Now in her ass hole. Anna apparently also became super horny and after my wife's orgasm and feeling the warm cum in her asshole, Anna came for the third time.
Exhausted we lay on the bed, me in the middle and a woman on both sides. Now you haven't had a dick that fucked you, Anna said to my wife. Never mind said my wife I fuck with him often enough. But Anna shook her head and said that my wife had to be fucked too. She asked if my wife had ever been anally fucked by me. My wife said we'd never actually done this before. We had talked about it but it had never happened. Mmm said Anna then I know something nice. She jumped out of bed and went to her gym bag and took out a tube of lube and a double strap-on. So we just have to use this one to spoil you in both holes. Anna motioned for my wife to sit with her cunt on my face facing my feet. Anna sat on my half flaccid cock facing my wife. I started licking my wife's cunt, Anna started sliding her already wet cunt over my half flaccid cock and moving back and forth. Meanwhile, the two ladies kissed and caressed each other and sat on each other's breasts and licked and sucked each other's nipples. If you're horny and wet enough, we're going to fuck you, Anna said to my wife. After a while in this triangle, my wife saw that my cock was back to war strength. I want to be fucked now she said she got off my face with her cunt and turned around. Anna had gotten off the bed and grabbed my cock and put it right up so my wife could sink onto it. Excruciatingly slowly my wife slumped over my cock. Millimeter by millimeter her pussy slumped over my cock. If this wasn't hard enough already, it was now. Once at the bottom I felt her thick swollen labia like a suction cup to close my cock. She now began to ride me wonderfully while I held her breasts.
Now that her dildo had disappeared nicely into her wet cunt, she was able to secure the harness around her waist. The other end stuck out tight and standing next to the bed she let me and my wife suck on her dildo. Anna crawled on the bed on her knees between our legs. She pushed my wife over and she started kissing me nicely. She picked up the tube of lube and started slathering my wife's asshole. Here too she proceeded carefully and first pushed 1 finger inside. She did this a little longer than with herself. When she felt that the tension in my wife's asshole was less, a second finger was added and she took all the time for this again. After her third finger had been in her asshole for some time, she lubricated her strapon with lubricant and put it in front of my wife's asshole.
She now gently pressed the head of the strapon against my wife's asshole and gently pushed it in. My wife let out a small scream as the glans was past her sphincter. This was the sign for Anna to start fucking her ass deeper and deeper. While my rock hard cock was still in my wife's cunt, I also felt Anna's veined strapon enter through her ass. Anna said that my wife should now move up and down with her ass. Because of this, she fucked herself with my cock in her pussy and Anna's strapon in her ass. She couldn't keep this up for long. She came violently jerking and squirting and screaming. My wife had never had such an orgasm. She sat down on the bed completely stunned by her extraordinary orgasm. In the meantime I was also about to burst again and said I wanted to spray my sperm. Anna quickly got rid of her strapon and pulled me towards her and told me to fuck her in the cunt. I slid into her cunt so easily and fucked her hard for a few more minutes. Constantly pounding her clit. While I came violently for the third time this day and now my sperm for the third time injected into Anna, Anna seemed to come to an orgasm again. Exhausted we lay in bed and after some time when we were all back to our senses we went to take a nice shower again. We agreed to have dinner together in the city. It was already after six o'clock. After freshening up we walked together to the city and had a nice meal together. At the table there was of course only 1 topic of conversation. After dinner we walked back to our hotel room where we had a drink together. Suddenly Anna got up and undressed for us like a striptease dancer. When she was completely naked she said she wanted another fuck round with us. My wife looked at me and then at Anna and we both said yes. More on this later.....
© The Stringpoint Group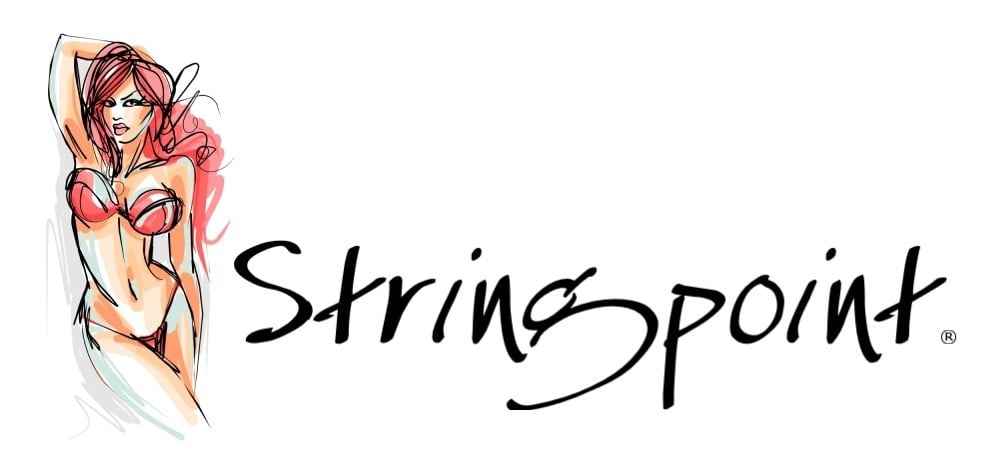 bron: sexverhalen.com