Relaxing evening with friends
It is a chilly evening and I am sitting in the living room with my 2 friends. One is 26 and the other is 23. Personally, I absolutely love both guys because they look so amazing. They both have a tall build and a slim build. Jessie is 23 and Gerald is 26. We have always gotten along very well and thought it was time to get together for an evening. Both guys wear sneakers and have a fairly large shoe size which has something exciting for me. I really horny for feet and socks especially if there is a sweaty foot odor. Jessie is the first to take off his shoes and warn us about the smell that could be released, but I say that's no problem. Then he takes off his shoes and I see his white socks. Gerald wears black. Because I know them both well, I've seen their bodies too, with Jessie all the way except for his underpants. But then I was already like: I would like to know what's in it. In most cases I've seen Gerald's legs that are a bit hairy, which I also find very exciting. Jessie also has hairy legs and a beautiful body.
His chest is especially nice with his nice horny nipples. In short: these guys are extremely attractive to me. Jessie is a bit defiantly wiggling his feet and writhing with his toes and it takes a lot of effort not to immediately attack. Suddenly he puts his feet on my legs. I'm in between the two boys. He looks at me and smiles a little. But I can make out a few things from this smile. Slowly my hand slides towards his feet and starts to caress them gently. Apparently he enjoys that because he lets out a soft moan. Gerald looks on and then decides to take off his shoes. "Take off my socks…" Jessie whispers. I'll do this right away. "Exciting isn't it?…." he responds. I look at him and smile. Gerald is already taking off his socks. Before I realize it, I'm licking and sucking the toes of both boys. Apparently it's the first time for Gerald that this happens because he says: " ohhhh... that's nice...." Jessie also enjoys it to the fullest.As I lick I slide my hand into Gerald's trouser leg and feel his soft skin and the fluffy hair on his shin, which is also the case with Jessie.
In the meantime, he takes off his shirt and immediately I see his beautiful naked breast with those two inviting nipples that look at me like questioning eyes. Before we know it, all three of us are completely naked and we're horny with each other on the couch. All three with a big pole between our legs. Jessie's is the largest, I estimate it at about 23 centimeters while Gerald's is not much smaller. "I have such a full bag…", Jessie whispers. I say: "There is something that can be done about it….". I gently take his nice big cock head in my mouth and start sucking him. His cock tastes delicious. Meanwhile, Gerald is jerking off and at one point says: "Hey, aren't you forgetting me too?" then I take both those cocks in my mouth and start sucking them all the way, while the moaning of the boys is not of the air. "Will you squirt your jizz in my mouth when you cum? "I ask. Both agree. Jessie starts making more and more violent fuck movements and moaning louder which makes Gerald more exciting. He also begins to shake his body. What a wonderful full balls they both have and how horny they are. Suddenly Jessie moans: "I'm going to spray...and that's a lot!"
I continue blowing and suddenly he starts moaning loudly and making violent jerking movements with his lower body. With a horny Öooooohhhhh…..jaaaaaaaaa", I feel his warm cum being sprayed into my mouth. There seems to be almost no end to it because his cock just keeps squirting. Big warm rays pour into my mouth and I swallow it all. It tastes so delicious, a little sweet. I keep sucking until the last drop has come out of his cock and then get Gerald to do it. That doesn't take long; because what he just saw has made him so horny that he immediately moans with a firm moan: "Yeaaaaaa….I'm coming……..oooooohhhhhhh". His load of cum squirts in my mouth. Apparently it's been a long time because he's got me a load there...
I also swallow his warm cum, which tastes just as good as Jessie's and I don't want to lose a drop of it. When they both lie back exhausted in the couch, Jessie says: "We should do that more often....delicious!" Gerald immediately agrees and I…? I can't refuse these two guys; because they are both my best friends.
© The Stringpoint Group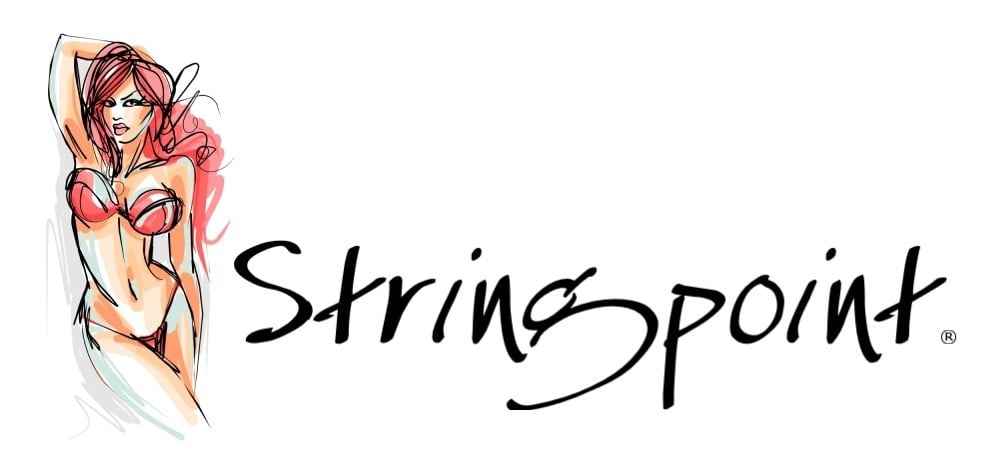 bron: sexverhalen.com