A helping hand
I cycled back home from my client. The weather was lovely, fresh but sunny and cycling between the meadows was a pleasure. I love the countryside! The cycle path runs partly behind an industrial estate, just before I enter the built-up area again. Most hikers, people taking a walk on their lunch break, had already been. I was a bit later, so I cycled over the almost deserted cycle path. Two men were still walking. They saw me coming, so I didn't have to call to let them pass. The moment I cycled past, one of the men 'fell' against me and I fell to the ground. The other man came up and asked if I was hurt. I shook my head no and he helped me up.
But once I was standing, he put a hand over my mouth and took me down the dike. The second man quickly followed. I immediately realized that this was wrong and kicked and punched me. The man who had his hand around my mouth tightened his grip around my body, so that my arms were wedged between his and mine. Man #2 grabbed my legs and took them under his arm. With one hand he unfastened his belt, pulled it out of his pants and tied my legs together with it. My ankles pressed together and it hurt, but I couldn't move my feet. The belt was too tight. I was laid on the floor and one man opened my pants, pulled pants and slips down to my ankles. For a moment he stroked my bald pussy. Then he helped his comrade by putting a cloth in my mouth. Screaming was no longer an option and now my arms were grabbed and held behind my back. One man unzipped my coat, then unbuttoned my nurse's coat, pulled my T-shirt up over my breasts, and unbuttoned my bra. My breasts were now bare and the cold made my nipples hard. He stroked my nipples for a moment. I shivered and although it was from the cold he looked at me for a moment and smiled. My arms were crossed behind my head, bringing my wrists on top of each other and then a strap was put around that too.
There I lay. The men looked at me for a moment, then at each other and nodded. My feet were pushed toward my crotch and my knees were pushed out. One of the men took off his coat, rolled it up and pushed it under my buttocks. One man sat behind my head and the other at my knees. A finger was very gently pressed against my labia. "Dry," I heard the man say. "You don't have to be afraid, but we are researching whether women can come in this situation and we chose you for that," said the other man. "What do you think? Could you cum with us?". But he didn't even wait for the answer. He began to caress my nipples, softly and tenderly, while the other man stroked my groin with his fingers. I lay very still, I didn't know what to do in this situation. "What lovely tits you have," said the man who stroked my nipples. I didn't respond. I wanted to focus on other things as much as possible because I knew it was going to be very difficult. My nipples are very sensitive; after just a minute or two I get very aroused when my nipples are stroked. And if that wasn't enough, my groin was also stroked. The man of the nipples knew damn well how to play with nipples. At one point I felt jitters in my lower abdomen. And he kept going! At one point it just became too much for me. I turned my upper body away from those fingers for a moment and of course the gentlemen were waiting there. The man at my knees put a finger against my labia again and shouted: "Oohh lala...I feel wet"! He pushed his finger in a little bit and pulled it out again. He showed his wet fingertip to his colleague who continued to caress steadily. The man with his wet fingertip searched my clit open and started to smear the horny over my clit. When I felt his finger on my clit, I shuddered to my horror. "Yeah, like it or not, you're getting...no, you're horny. Feel how I play with your clit and you get more and more horny. You like this, you enjoy this" and he stroked into a very slow pace my clit. The stroking of my nipples, a finger on my clit and the horny talking made me wetter and wetter. You can't stop this either! My nostrils flared out, my left leg was shaking violently, and I took a deep breath from my nose. I knew I couldn't hold back an orgasm, but I would try to do it "in silence" as much as possible. It doesn't take too long and then I feel the cramps. I tense my legs and my stomach and moments later the orgasm explodes.
"The investigation has been successful," said one of the men. I am neatly dressed again, the strap is removed from my wrists and then from my legs and finally the cloth in my mouth. All the while I turned my head away and closed my eyes. I don't want to look at them. I am deeply ashamed. I lie still when they leave and only after a long time do I dare to sit up. After a while I get up, climb up the dike and get on my bike. I want to go home...
© The Stringpoint Group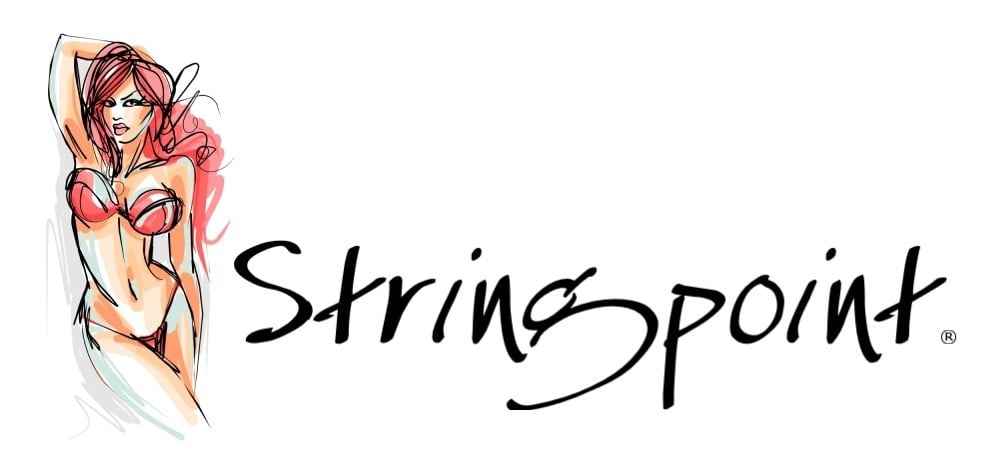 bron: Oops.nl