The discovery
We were together for a while. Suus (almost 19) and Tom (23). The relationship was good, the sex was fun, but sometimes something was "missing". Yes Suus occasionally put on a nice outfit to seduce me and we tried new positions and that was it… until that one evening, we had opened a bottle of wine and were chatting. As usual, the topic of sex came up and we talked about our sex life. Suus also indicated that it was not complete and after a bit of questioning she finally admitted something… She would like to be forced more, it seemed challenging to hand over the reins. I had to let it sink for a while because this was totally unexpected but after a few minutes I took the initiative. I said completely unexpectedly, "If you want me to take charge, I'll send you upstairs now. You take off your normal clothes and put on your sexiest set you can imagine." I was looked at questioningly until I said "didn't you understand me?". I added: "I'll be up in 5 minutes and if I don't like it you'll get a flat hand on your bare ass".
She was shocked but also saw a twinkle in her eye. She quickly ran upstairs, almost tripping halfway up the stairs. Upstairs I heard doors and drawers open and close and I started to think about what she would wear. The black set with the half cups or the dark red sets with the lace. The thought of finding her so sexy did not leave me unmoved. Almost 5 minutes had passed when she asked from upstairs for an extra 2 minutes, if it was complete then we can, I thought. I went to the bathroom and listened at the bottom of the stairs.
There was silence above which signaled to me that she was ready. I walked quietly up the stairs, curious as to what I would find. The moment I entered the room I stopped in amazement, because I could never have expected this. She was dressed in a new bright red outfit, her big breasts neatly wrapped in a spicy lace bra, so that her nipples just didn't show through. You can hardly call it a thong with so little fabric on it. Fishnet stockings held up to mid-thigh by suspenders. And underneath a pair of black boots that come over the knee with very high heels. Yes I am a man who likes to see a woman in heels and this really makes it! After enjoying the selection for a while, I slowly walked over to her. "Do you like the view?" she asked. I replied: "Absolutely!
It looks good on you and this set is extra challenging for you", you can do this more often". She laughed and turned a little more towards me, spreading her legs slightly and holding her hands under her breasts to push them up a little more. I had to pull myself together not to let her take the lead, walked over to her and half lay down on top of her. Immediately I started kissing her and grabbed both arms which I pressed directly above her head. I said, "Remember that from now on you must always be dressed so provocatively! For every time you don't do it you get 3 blows with the flat hand on your buttocks". Holding her arms with one hand I moved her bra to the side with the other hand, her nice nipples popped out and somehow I had the feeling that they were bigger than normal. Lovely kissing and caressing I started to drive her crazy. Her breasts have always been sensitive and I knew it affected her a lot. I took her nipples between the fingers and gently twisted them and pulled them lightly. More and more they started to move forward and more and more I noticed from her breathing that she was getting excited. I took off her bra and with some effort put it in front of her eyes so she couldn't see much. As gently as possible I took a vibrator from the drawer of the bedside table next to the bed and the moment I put it on the nipple I put it on. She was shocked because she had not expected this, we had ordered it once but never used it. She wants to say something but by putting my mouth on hers I prevent it. I kiss them for a while and then I say: "you would do as I tell you and without comment". I further say: "we agree on 1 thing, is it really too much for you and we have to stop, is 'tomato' your safe word". You nod that you understand me.
I will continue with the vibrator, from your nipples to your neck and back again. Meanwhile we kiss and I still hold your hands, I think I can tie your hands with my belt… I pull it out of my pants with great effort and I see you startled at the sound. For a moment I think you're protesting, but then I see you give in. I'll tie your hands together above your head and tell you to leave them there. I take the vibrator again and continue the way over your body. Until I arrive between your legs. Gently I pass over your thong and I see the moisture glisten through it. I press the top with string and all between your labia and on your clit and you start to moan softly. I crawl down between your legs until I reach your pussy with my head, slide your thong aside and slowly start licking your labia. In the meantime I slowly let the vibrator slide between your labia and because I have laid your legs very wide open, it slides quietly in between and into your wet pussy. This one is so wet, the moisture is dripping all over the vibrator. Slowly I make you crazier and crazier, the vibrator glides wonderfully in and out of your wet pussy, over your labia and over your clit while my tongue tries to grab all the spots. With my tongue I work your clit and at that moment I quickly go in and out of your dripping pussy with the vibrator. It becomes too much for you and you end up moaning hard. I'll let you come to, take off my clothes and sit next to you. Without you knowing what's going to happen, I suddenly press my hard throbbing cock in your mouth. You can give a blowjob like the best, so you immediately start giving a delicious blowjob.
I let my cock slide all the way into your mouth, you have to put in some effort to take it whole. So I'll let you do your thing for a while until I've had enough for you. I release your hands, slide you down on the bed and lie down on you. I press my dick all the way back into your mouth, I pull your legs up a bit and start licking you again. I let the vibrator off, but I do press deep into your pussy again. Not to make you horny again that way, but to get the vibrator wet and make sure enough horny runs down your labia. You don't know it yet, but within a few moments you will experience something new. Have often licked your ass a bit and drove you crazy with a finger. You always indicated that your head wouldn't allow it, but when I put a finger in your ass it makes you very wild. I'll keep licking you and soaking the vibrator in and out of your pussy. When I think you're wet enough around your ass I slide the vibrator out of your pussy and into your ass. I feel you stiffen a bit, she slightly forcing you to enjoy and let the vibrator slide slowly into your ass. I keep licking your clit and soon you relax. I notice that your ass also relaxes and the vibrator slides in and out of your ass more and more easily. By only taking the first sip I let you get used to it and soon you start moaning and enjoying again. I don't want to rush it so let the vibrator slide out of your ass and into your pussy again. You let my cock slide out of her mouth and say: "it just started to feel good, you can slide the vibrator back into my ass".
To stay in control I push my cock deep into your mouth again and start licking your clit even harder. At the same time I do what she wants and after I have made the vibrator well wet again, it quickly slides back into your ass. Now without taking it easy for more than half and after getting some back it now slides completely into your ass. You come instantly, moaning loudly and moving wildly. You've never come so hard, you even let some fluid out of your pussy. I keep sliding the vibrator in and out of your ass, sometimes out of your ass and into your pussy and all while I keep licking your clit. You slowly get exhausted and still want to go one step further. I stop licking and put the vibrator down next to us. I tell you to get on your knees, the moment you do that I quickly pull your arms behind your back causing you to fall completely forward. As hoped, your ass comes up well and this way I get a good view of how nice and wet everything is. By holding your hands I force you to lie down, I grab my cock and before you know it I press it against your ass and it slides right in there too. You could have the vibrator but my dick is a bit bigger. It will take some effort but I don't want you to give up. I let your ass get used to it and by working your pussy with my fingers I quickly notice that you give in. This is what I've been wanting for a while, my cock in your delicious ass. I slowly start thrusting my cock in and out of your asshole, grab the vibrator again and it disappears back into your pussy. So I fuck you in both holes and for the 3rd time you cum hard moaning.
I notice that I won't last much longer and take the vibrator out of your pussy and my cock out of your ass. Just briefly I'll fuck your pussy, just because I can. Then I'll lie on my back and you tell me ready to blow. You throw yourself wholeheartedly on my cock, without effort you take it completely back into your mouth. I notice that I am going to cum, normally that is not allowed in your mouth, but now I do not warn. Before you know it I'm squirting thick jets in the back of your throat and to make sure you have to swallow I grab your head so you can't leave. When my energy also runs out, I let you go. You tell me that you really enjoyed it, that this is very horny and challenging and that you want to do this more often. Sweet and tender I give you a kiss on the mouth and when I say that you should challenge me more often you say: "I did not buy these boots for nothing"......
© The Stringpoint Group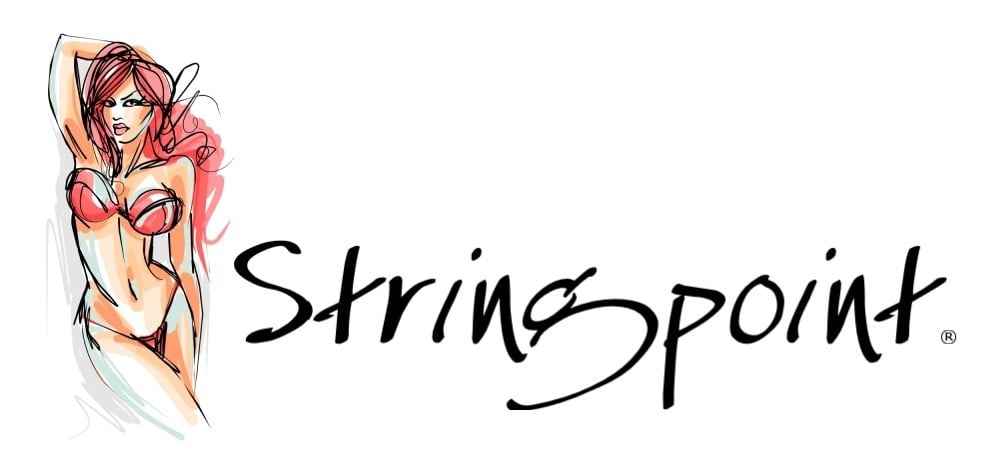 bron: sexverhalen.com