On the couch in the living room
It was Friday. My friend had been dry for several weeks because she was very busy at work. But now she finally had time. She had put on a beautiful blouse and a short skirt especially for this moment and of course heels. I had quickly scored food from the Mac and now we were sitting together on the couch eating from the Mac. She spontaneously kissed me on the cheek and immediately afterwards again. "Glad you're back here," she said in a soft voice. I got horny when she lay against me like that. I felt her one breast against the side of my rib cage and lowered my hand so it was on her hip. There was little light in the dim room, so there was an intimate atmosphere. My girlfriend sat down a little differently and moved even closer to me. I put my hand on her ass crack. So we sat for a while. "It's been so long," she said suddenly. "So long ago," she repeated softly, running her hand over my fly.
I started squeezing her bottom gently. "Mmmmhhhhmmm", she sighed and shifted her body so that I could get even better at her ass. I now rubbed it all over and pulled up the bottom of her skirt, which had already moved up quite a bit due to her posture. "Yeaahhhh, get me there," she said in a muffled voice. She went ahead and opened the belt on my jeans and pulled down the zipper on my fly. Meanwhile, I raised her skirt until it was almost around her waist. This allowed me to get my hand into her panties from above. My searching fingers went down her ass crack and suddenly rubbed her anus. "Yaaaaahhhhhhh nice!!!!! Ohhh", she moaned and tried to pull my pants and slip off my ass herself. Helpfully, I lifted my bum off the couch. "Wow, it looks like you've grown a bit", she said a bit surprised and blew her hot breath over my purple head. Then she jumped up because I had put my index finger in her asshole and gently pulled me back and forth. Her sparkler felt tight but velvety. "Ohhhh yeah, I'm so hot, so horny! Finger my pussy later, will you?" she asked lying and grabbed the trunk of my stiff cock. She voluntarily started to masturbate the big pole.
Pretty soon a thick drop of preseed came out of my glans. She looked delighted. She bowed her head and licked it off my head. "Ahhhhhhhaaaa" I moaned. How nice it was to be spoiled by a perfect woman's mouth. This was delicious!!! Especially when she really started sucking my head. I removed my finger from her ass and found a little lower a bald pussy with two wet open labia. She was so wet my finger slid right in and I immediately added a second one. My girlfriend loved it and was breathing heavily through her nose because she already had at least 10 centimeters of my big fat cock in her mouth. She still tugged at my trunk but also occasionally stroked my balls. Yes, she wanted to drink my cum, my cum and cum uncontrollably herself; it was so long ago! She now put her lips tight around my shaft and started to suck me huge while I started fingering her ferociously. My girlfriend once again felt good on the prancing cock. I was super tough. So that was one lump of energy. He could handle it twice. She went wild and blew my prancing cock fanatically, massaging my balls and jerking off my trunk as she pulled her mouth back a little. Her tongue made smacking noises on my head and she noticed I was about to explode. "YES, YES, YES, YESSSSSSSSSSSS!!!" was all i could say and squirted my cum straight into my girlfriend's mouth. He swallowed three times and was surprised at the amount of my ejaculation. She managed to keep the last sperm in her mouth. I slumped back and immediately my girlfriend got up. She raised her head to mine and opened her mouth slightly. I saw the globs of cum on her tongue in her mouth. Immediately I put a hand behind her head and pressed her lips against mine. Wildly my tongue reached into her mouth and so we shared the semen. She loved being kissed like that; it was so intimate that we shared the semen together. Our tongues melted into one, the kiss lasted for minutes.
Meanwhile I unbuttoned her blouse. She willingly allowed me to take off her blouse, greedily stick my nose into the crevice of her breasts, and twirl her lower body in such a way that I pulled skirt and panties off her body in one go. Her pussy was like a magnet because immediately the same hand went straight to that bald center of intimacy, her wet pussy. With my other hand I tried to pull down her bra because I craved her tits. I was over the moon. But she too was horny and enjoyed my thumb in her wet pussy. I grabbed one of the two whoppers and brought her hard nipple to my mouth. I sucked at the nipples alternately and fingered her vigorously with my thumb. Suddenly I remembered that earlier today she loved to receive a finger up her ass too and promptly stuck my index finger in two phalanges there. "AAAHHHHHH," my friend moaned and began to move her hips violently. She pulled my head off her tits and lifted it to hers. She stuck out her tongue and licked my whole face; renewed childhood love, coupled with an untold horniness, that was it. With my free hand I found her right nipple and stroked it. She now felt two fingers in her wet pussy and two in her tight ass. This double fingering made her wild and then I started licking her left ear as well. "YESSSSSSSSSS," she screamed. "Now you," she gasped, completely captivated by me. "Now you, fuck me!!!! fuck your first wife of your life!!!!!!!!! That's me!!!!!! FUCK ME!!!!!!!!!!!!!!!" She frantically helped me take off my shirt as I dragged my pants and briefs off my ass. I threw myself on her body and grabbed my girlfriend for my rock hard cock to lead me into her wide-open slit. Her supple labia were swollen waiting for my cockhead to penetrate the yearning pussy with a mighty thrust. Like a horny bear I started fucking violently and pounded my cock back and forth in that delicious pussy. My girlfriend wanted to let me fuck a little more slowly so that she could enjoy it longer but I was almost unstoppable. I was like an unstoppable locomotive. I folded her up, put her feet against the backrest and got hold of her tits again, squeezing her nipples gently and fucking on and on. My girlfriend went along with my pace; she pounded back and drove her nails into my back; then she grabbed my buttocks tight to let me thrust even deeper into her. I had been fucking her like this for fifteen minutes and increased the tempo again because I felt my cum coming.
She felt her toy throb inside her and knew it was coming. "YES YES YES OH OH OH JAAHHH, come on but horny bear of mine. Fill me up." I screamed wildly and made the weirdest noises she only knew from me. And then she felt the cum shot my cock right there and my cock head exploded deep inside her. It was one mighty thrust that propelled the hot cum out and plunged into the depths of her pussy. I grabbed her ankles and pushed her legs a little further against the pillows. This made me touch her g-spot. My girlfriend slowly began to sink into a hot daze. She felt her stud pound the cum from her pussy as she fucked. The semen slid slowly between her buttocks. She enjoyed the fuck, grinding that still stiff cock against her G-spot. She felt more and more sperm between her delicious buttocks. Suddenly she sank. I saw my girlfriend's eyes turn away and picked up the pace. Her left leg made jerky movements. I knew how well I was doing now. I finished fucking her. I was the only man in her life who could finish fucking her. Again my friend kicked her right leg spasticly and now she came like a tornado. "Jesus," she gasped as I kept moving inside her. She felt little shoots of pleasure go through my head for minutes, moving throbbing against her g-spot. "On your knees, and ass up", I said and she knew immediately what I meant. I shot out of her and she immediately turned around. I sat behind her and saw how the cum was now streaming out of her pussy. And I saw those beautiful buttocks. Greedy I pressed my mouth on the wet pussy and started sucking the sperm out. My eyes were now level with her buttocks and I was enjoying the view.
I put a hand on each buttock and pulled the buttocks apart. With my nose I was almost in the semen that had leaked into her buttocks. I greedily worked on her pussy and enjoyed the view of her buttocks and her star. Slowly I shifted my working area. My kisses now went softly from the hot empty pussy to the buttocks. With tender long strokes I licked my girlfriend's buttocks with my tongue. I enjoy and she enjoyed even more. My tongue went back and forth and each time I touched her little star. And then there was the moment. I pulled the buttocks further apart and touched her ass with the tip of my tongue. Her breath caught as she felt my tongue shoot in. Slowly but very intimately I start to tongue her ass. Deeper and deeper she felt my face between her buttocks and knew that my tongue, wet with semen, slid in even deeper. Slowly she moved along and felt great every time that tongue left and reentered her ass. My French kiss on her sparkler was full of love and passion. Slowly she felt my right hand slide in and the tongue was replaced by the thumb. Slowly that thumb started fingering her ass. I sat up behind her and suddenly she felt what she was counting on. The glans against her labia. I could never resist her ass. If my dick went limp, all she had to do was get me to lick her ass and she would know my dick would be standing four more. "Fuck me, fuck me with one more time. 3GB!!!". Her fucking rod slid like a knife through butter in her warm, wet pussy until I couldn't go any further.
She kept quiet at first to fully enjoy the thick cock that was fully inside her pussy again, and that thumb that was deep in her asshole. Then she pushed herself up on her arms and threw back her beautiful head of hair. I eagerly grabbed that long head of hair with my free hand and pulled at her hair. This was the signal and they wildly started to fuck together. Her breasts dangled wildly as she was grabbed from behind. She was so happy that I had already come twice and so now I could postpone the ejaculation. We managed to postpone the ejaculation for at least half an hour, but then I couldn't stand it any longer. I pulled a little harder on my friend's hair and pulled her head far back. With a wild powerful moan I injected my cum into the also cumming pussy. The thumb shot out to her ass, the hairs were released and she felt both hands resting on her buttocks as I squirted wildly into her. And a little later some small thrusts but soon my dick became smaller. Now life was over for two days.
© The Stringpoint Group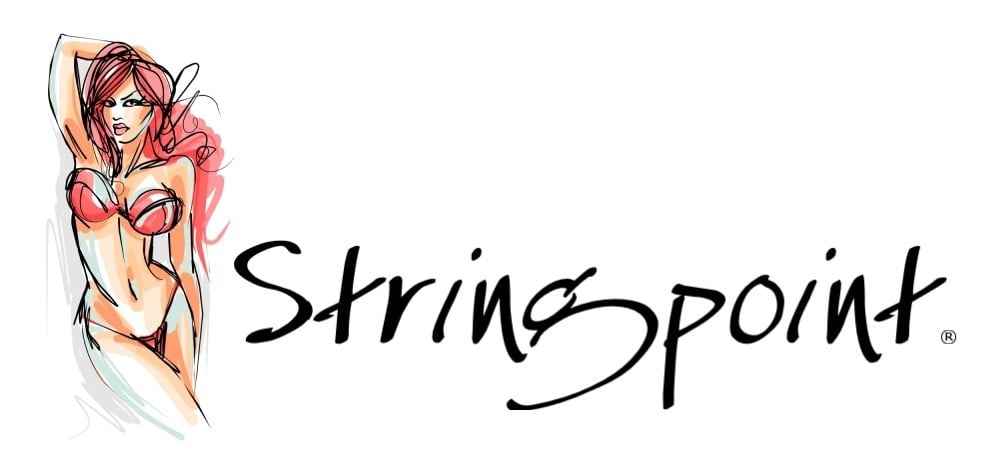 bron: sexverhalen.com