Masturbating when waking up
Britt had a hard time falling asleep. The children had just left for school and on Friday she did not take bread. She could still sleep for a few more hours, but this time she couldn't. She stared dreamily at the opposite white wall, finally turned to the other side and closed her eyes. But it did not help. She was not tired, but also had little desire to get into the daily routine now. She started to dream and thought about her incredible adventure a few days ago. She could hardly believe this had happened to her. She knew it had been her free choice, that she should have said NO. Had it been Paul's fault? Then why had she opened the door, dressed only in a thin nightgown and why had she invited him in? She had never done anything like this before. She turned on her back. The white sheet slipped off her. Her legs were slightly spread, the left leg a little tucked up. She was wearing a short yellow T-shirt and white panties. She knew she was looking for excuses, because the memory of this wild interlude with Paul still excited her. Again her body reacted and she felt herself getting wet. What happened to her? She was a normal woman with normal feelings and her sex life with Harry was to be considered satisfactory. She had no reason to complain.
Her left hand slid down slowly and gently stroked her stomach. She curved the splayed fingertips over the white panties and scratched the tuft of hair through the thin fabric with the clipped fingernails. This gave her a pleasant feeling and she continued to scratch slowly, moving from side to side across the entire pubic area, up, down. She remembered the scene of her adultery. She spread her legs a little wider, both knees slightly bent, feet almost touching. The gentle massage of the fingertips over the cotton fabric tossing in the pubic hair, slowly but surely increased the pleasant feeling. A languid wave of heat flowed through her body. Each time the fingers slid down the slight slope, the longest finger paused for a few short moments at the beginning of the slightly opened groove in order to pamper the little raised button. Before long the hand slid more purposefully into the narrow passage between her thighs. Once past the arched abdomen, the middle finger played a more intense game with the little bump that had now risen from its berth more than curiously. The abrasive dust over it was particularly irritating, and the tiny electrical impulses generated by this nerve center were sent to the brain, which immediately caused certain glands to start secreting abundantly. She felt her vagina swell. She pushed the strip of cloth between the two spaced wattles into the damp slit. She liked to masturbate that way, which allowed her to better control the intensity of the touch. Her eyes were closed and she started to fantasize again: Paul suddenly enters the room, completely naked and with a huge erection. Without saying a word, he approaches the bed, places between the raised knees which he pushes out roughly and with a well-aimed thrust… Her knees fell out, following the scenario of her fantasy. The middle finger slid up and down the wet slide between her slit, and she pushed the narrow strip of cloth deeper into it. As a result, the cotton rubbed gently on the vibrating clitoris. She breathed louder and completely surrendered to lust.
She offered Paul her body and she was about to virtually cheat on her husband. She wanted to feel that huge penis deep inside her again. "Oh Paul, take me hard…" she sighed out loud. Her finger now slid under the edge of the panties and plunged completely into the slimy opening. She leaned it forward and made small circles directly past the entrance. The palm meanwhile provided a tantalizing massage over the curve of her lower abdomen and the erect clitoris. Her abdomen now followed the rhythm of her left hand. The other free hand slid under the T-shirt and it covered the left breast. Very gently she rubbed the palm of her hand over the upright nipple, barely touching it. Her whole body was now under tension and deep inside her she felt an indescribably pleasant feeling well up. A sharp melody suddenly mingled with her louder groans. She was almost there and it took a few seconds for her to understand what was happening. That unwelcome noise came from her cell phone. She stopped all activity, opened her eyes and grabbed the small device that was on the bedside table. She pressed the green button, dropped back on her back, looked up at the ceiling and said, "Britt? It's me. "It was Harry, her husband. "Oh ... how are you?" She was happy but at the same time she also found it annoying. "Okay, I'm back in my apartment. I lay in bed." "Me too .." During the next few minutes they exchanged the latest news from the last days. She talked about the children and he told her his adventures in mission. Then there was a painful silence. They both realized that they were in bed, but that any physical contact was impossible. "What do you wear as a nightdress?" Harry asked unexpectedly in a whisper. She hardly understood him. She informed him.
"And you?" "Adam's Costume" She knew he would sleep naked whenever possible and the idea excited her. Her left hand drifted to her crotch and she spread her legs wide open. She was still very hot and wet. She tried to get into a comfortable position, because it is not so easy to lie on the back with a telephone pressed to the ear in one hand while the other explores the most intimate parts. "What are you doing?" She asked, hoarse, because she could clearly hear his irregular breathing. "I miss you .." he whispered. "Me too .." She meant what she said. Her hand slid under the elastic of the panties and covered the warm moist mouth. The middle finger slid effortlessly between the swollen lips. "You masturbate?" "Yes you too?" She confirmed. Her voice was only a hoarse whisper. She now rubbed her finger back and forth, and with each upward movement it made a few small circles around that hard bump, sending sizzling shoots of pleasure down her lower body each time. She heard her husband panting, and that added to her own excitement. Too bad she couldn't feel his warm body against hers. She had now placed two fingers to the left and right of the slot. They skillfully massaged the outer lips while the curved middle finger irritated the most sensitive internal area. Her raised knees were now spread out as far as possible.
"Harry ... it's so good," she said. "Tell me what you do ...?" "I am so wet and it tickles so well…" she could hardly describe the intense lust. By the way, she came close to an orgasm, but she wanted to postpone that as long as possible to take the pleasure to unprecedented levels. She felt the inner walls begin to contract and she was exuding more moisture where she could literally smell her lust. "Harry, I can no longer ..." she shouted. She had let her finger slide upwards and it was now rubbing frantically in very rapid circles around that extremely swollen little protuberance. Her breath started in fits and starts and she desperately sought ultimate redemption. Her upper body straightened up and she watched her tossing finger as the cell phone slipped from her hands to stay next to the pillow. As a result, she stopped hearing the cry of redemption when her husband exploded his pent-up sexual energy.
Her second hand joined the other in the panties, but moved further between the white thighs and toward the buttocks, where the middle finger cautiously puckered around the small opening. Immediately this subtle touch sent new shock waves through her trembling lower body. She then fed this finger between the slimy labia and then quickly returned it. Her body leaned forward. Meanwhile, the tip of the newly lubricated finger slid into the little hole, rotating gently back and forth while the other middle finger worked hard around the clitoris. It couldn't be long now. She felt the sphincter twitch uncontrollably around the fingertip, as deep in her abdomen the intensity of a growing series of spasms increased. She suddenly started screaming loudly, uttering unintelligible sentences as a final friction on her clitoris unleashed the orgasm. At the same time, she pushed the other finger deeper into her rectum. This combination gave her a great pleasure explosion. An invisible dam deep inside her broke down and in fractions of seconds an enormous amount of syrup-like moisture was forced out, leaving clear marks on the mattress protector. Her abdomen jerked wildly back and forth and the thighs closed, holding two hands. She felt violent contractions deep inside her vagina and around the finger that was still in her rectum. It took several seconds for this intense pleasure to wane, during which time Britt had lost all sense of time and place.
She suddenly felt lethargic and exhausted. She would have liked to close her eyes to finally fall asleep, but she remembered being connected to Harry. She freed her hands from their predicament, but she had to search for a while before she could finally put the cell phone to her ear: "I'm almost dead…" she sighed. "I heard, sorry I couldn't be there. Well, I also have to change my sheets ", he laughed. "I'm taking a shower now," she replied wearily. What was there much more to say? "Okay then, tonight I'll call you ..." "I'll be there ..." The line went dead. Britt closed her eyes because she needed time to relax. A moment later she fell asleep.
© The Stringpoint Group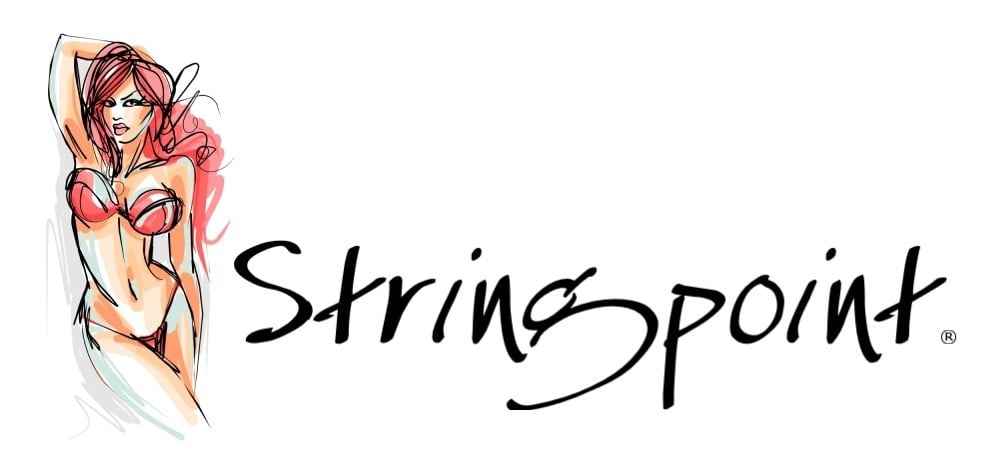 bron: sexverhalen.com