If the blindfold fits.....
Billy is adventurous. It is in his nature to be curious about more than the standard. Yes, loving sex, a quickie or passionate lovemaking is always included, but enjoying one doesn't preclude him from experimenting with the other. He made that all too clear.
We were in a cottage in nature. Somewhere where there was nothing and nobody. Where there are never any sounds, except the sounds that the glampers make. Night had fallen and there were thousands of stars in the sky. It was like a fairy tale, something that only happens in movies. Music traveled from the speaker from wall to wall, from living room to bedroom. A candle was burning in the bedroom and there were kinky props on the bed. Billie got to choose. "What do you want to use? What do you want me to use on or with you?" He blushed, didn't quite know what to go for, and asked, "What do you want to do with me? I surrender to you. I'm fine with everything." My hands started to itch, looking at his beautiful body wrapped in nothing more than a pair of tight boxer shorts. I took a blindfold and put it on him. Then I grabbed wrist cuffs, I also put these on him.
"Lie on the bed," I said in a whisper, but sternly. Billy obeyed. With a paddle whip I stroked from his collarbones over his nipples, abs and thighs. Several times, gently, from top to bottom. And then I hit him. First on his right thigh, then on his other thigh. He tensed his muscles and moaned. I was not so much mild. He is strong, he is willing. He can have it. Then I hit him on the arms, his chest, and again on his thighs. I noticed that he enjoyed it, but also that he found it exciting. Billie was still blindfolded and that was the first time. Never before had I used him with his sight taken away.
"Turn around," I whispered in his ear after running my tongue down his neck. He turned on his stomach and eagerly presented his strong back and shapely buttocks to me. I stroked his shoulder blades, spine and lower back with the paddle whip. Then I hit him on the buttocks. Several times. He tightened his glutes and moaned. His hands were cuffed together above his head. He couldn't do anything. Going nowhere, don't struggle. Just the way he wanted it.
I turned him back on his back and pulled down his boxer shorts. His cock was stiff. Wonderfully excited, fully pumped up. I squeezed the beginning of his shaft, like a cock ring would, but made of fingers. He moaned with pleasure. When I do, his cock fills even more with blood. Billie gets so hard that he can't control his horniness anymore. As I took his cock in my mouth and sucked him wet, he became furious with excitement. He shook his head to remove the blindfold from his eyes. He looked at me. I crawled up, looked at him, then kissed him wholeheartedly and pulled the blindfold off his face. He moved his hands towards me, maneuvered himself into turns allowing him to separate the wrist cuffs and grabbed me. I grinned, 'what are you up to?'
Billie threw me on my back on the bed, sat on top of me and took the wrist cuffs off his wrists one by one, then put them on me. He clicked my hands together, pulled them on the chain above my head and kissed me with all the horniness that was coursing through his body. Then he pushed my legs apart and let himself slide inside me. It was delicious. It was abundance, overflowing, it was everything I had longed for since the moment we arrived at the cottage. He fucks so well. So passionate. So perfect. He is a puzzle piece of a two part erotic puzzle. And I'm part number two.
© The Stringpoint Group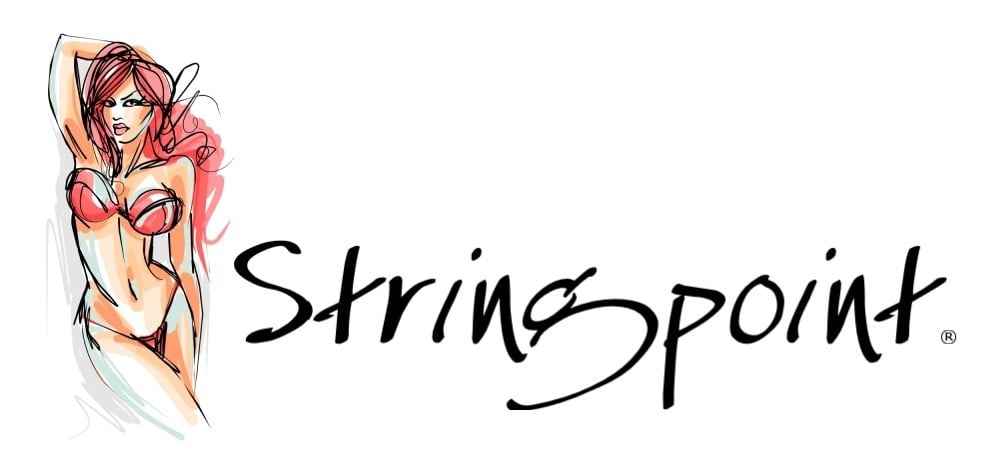 bron: LotteLust