Friend of my dad
Unfortunately, my dad passed away too young and has not been with us for almost 4 years now. Henk was my dad's best friend, especially after he separated from my mother. After his death I did not see Henk again. This while he was like an uncle to me.
Six months ago I came into contact with Uncle Henk through Facebook. He was also divorced in the meantime and lived not far from us. Uncle Henk was now 67 years old and I myself was now 31 years old. An appointment was made at my home. My friend also knew uncle Henk for a number of years so knew who he was.
There was Uncle Henk, a little fatter and a lot grayer. But still the same humor. My sisters didn't like uncle Henk. According to them, he was always peeking and making sex comments. I could laugh about it. Well that he always made an effort to see something from you, I could laugh about that too. There were again a few times that he was here for a drink. My friend always had a laugh when he was there. His comments and how he looked at me. He always said if he got the chance he would do it to you. I laughed about it and said, who Uncle Henk?
Okay go back in time. I was about 17 years old and that summer I wore short jeans that were tight around my buttocks. I sat in the garden with my legs drawn up and it was clear that Uncle Henk was looking at me. Something thought it was exciting and because I sat with my legs drawn up and slightly wide, my short jeans were tight in my crotch and it could be seen that I was wearing a small red thong. Uncle Henk said softly looks good Karin. That evening I was fingering myself with the idea of ​​what Uncle Henk could have done.
Never if something happens and two years later I got a friend who was 10 years older than myself. It was clear that I liked an older man.
Summer started again and Uncle Henk came for a drink on Friday evening. The weather was lovely and we sat in the garden. I was wearing jeans again. After a few drinks, the nice comments came from Uncle Henk again. My friend can laugh about that and happily joined in. Uncle Henk looked at me and said, I think you used to sit like this in your parents' garden a few years ago. I knew exactly what he was talking about. I pulled my legs back up and spread them slightly. But then I was like this. Uncle Henk looked delighted and said yes. Only now you are more beautiful and older. They laughed about this and I stayed put. It was clear that Uncle Henk had trouble not looking between my legs. I went to get another round of drinks. In the kitchen I heard Uncle Henk say. Wow she has only gotten more beautiful over the years. Nice slim figure, okay not that big but lovely buttocks and a nice head with blond long hair and it looks like a couple of nice full breasts. I laughed and liked to hear. Okay full breasts? its only a pair of 75c with small nipples i thought bra does a lot.
Just a little laugh and Uncle Henk went home. Wonderful sex with my whopper. He laughed and said, you were just horny for that poor man. I laughed but said nothing and thought right. My champ laughed and said, soon he will assault you again. I just laughed and hopped wonderfully on his hard cock.
Two weeks later on a Saturday. Whether we came to get a drink at Uncle Henk. My friend laughed and said, sorry go to Ajax tonight. But you can go anyway. I laughed and walked away and said, later he will assault me. My friend laughed and stood behind me and grabbed my breasts and said like if you mind. I laughed and said, yes and you let me do that. He walked away laughing and said, you don't dare. I laughed and thought that's right. Friend left and smiled at me. I took a shower and put on a jogging suit. Okay I did have my smallest thong underneath. You would see it in my tight black jogging pants.
There I sat with Uncle Henk in the garden with a glass of white wine. It was fun reminiscing about my dad. Shit it started to rain. Hop into the living room. Plopped on the couch and I sat diagonally across from Uncle Henk. He was wearing some sort of shorts. He put his leg over his other leg. Okay, now I saw something that shocked me. You could see his acorn hanging by it. Okay dear jerk I thought and tried not to pay attention to it. That was quite difficult. We chatted about everything and every now and then I saw his jerk. The garden moment of the past came to speak again. He said sorry but you looked so hot. I laughed and said, well not anymore. In fact, he laughed even better. You must have thought I was an old pervert back then. Know that your sisters thought so. I laughed and said, oh well I'm not like my sisters. He laughed and said, right. When I made a sex comment to you you always laughed about it, your sisters got mad. I laughed and said, yes they thought you were always peeking at them. He laughed and said, well those two had big breasts for their age. I laughed and said, right and now I have the least. He laughed and said, but nice and firm and they won't have that again. Yours were always nice and round. I laughed and said, you know that well. He laughed and said, well, sometimes I saw something. I looked at him and said, you still do. He laughed and said, yes sorry you still look beautiful. He picked up another round of drink and it could be seen that something was bothering him. His shorts were a bit puffy. He returned with another glass of wine and beer and sat right next to me, making no effort to hide what was happening in his short book. I had to laugh and Uncle Henk laughed too. His cock could be seen getting bigger and bigger. He looked at me and said, sorry Karin but you are just a lovely thing. I laughed and said, well and you are twice my age. He laughed and said is that bad then.
I don't know what it was, but I felt like that girl again who was lying on the bed with her fingers through her wet pussy, thinking what Uncle Henk could have done with me.
He looked at me and said, don't be afraid Karin I'm not doing anything. Just worry about something. Know that you have a friend and will certainly not take advantage of you. I thought you would. Thought for a moment about my friend's words. You don't dare. In a way he was right, but why was I so damn horny. Uncle Henk shoved his cock back into his shorts and laughed and said sorry again. I laughed and said no need.
As if those were the words he needed. He moved closer and looked at me closely. I smiled shyly at him and glanced at his crotch. There was an unwise tension in the living room now. He slid down his shorts and said, you can take a look. Okay that was a big cock. Nicely shaven and his head gleamed with his own moisture. Is it what he asked. I smiled shyly and nodded yes. May I see something too he smiled. I smiled and looked at him shyly. He placed his hand on my upper leg and stroked it gently. A tingling slid through my body ouch that ash really intense. It slid to the inside of my thigh and pulled my legs apart a bit. I got mixed feelings, especially when his hand slid up towards my crotch. With two fingers he pushed against my pussy. I sat stiffly still and had a big lump in my throat. Did I want this or was it just fantasy. Uncle Henk pushed against my crotch and rubbed it. Now he opened my jogging jacket and said, if I go too far, tell me. I looked at him shyly and actually I wanted to say yes stop. But didn't get a word out of my throat. Jacket open and off. His one hand slid over my crotch again and the other slid over my breasts. My white shirt underneath didn't hide much. Well, he wasn't wearing a bra this time. My tiny nipples prodded and reacted violently to his touch.
Shit, an incredibly horny glow slid through my body and yet I was also like no, this is not possible. Uncle Henk just kept going and slipped his hand into my sweatpants and slid between my legs which I placed even wider myself. Well, the string was very small and I felt his fingers slide right through my small bald and really soaking wet pussy. Aaaaahhhhh a finger slipped easily in there. He fingered me nice and played with my little clit. He pushed my shirt up and I took it off willingly. I wanted this, I wanted Uncle Henk to abuse me. He licked my nipples and fingered me with two fingers.
I let my hand slide to his big colossus and thought, if I can have this one, wow. I pulled his big cock and he took off my sweatpants. Pushed my legs wide and played with my soaking wet pussy. Wow you are so nice Karin he laughed. I was blood and so horny. I got up and took off my thong and lay down next to him and played with my self. What would you do to me while I rubbed a few fingers through my pussy. He laughed and pulled his cock and said, this one would like to go in with you. He shifted and pushed my legs up wide and placed his mouth on my pussy and greedily licked my girls juice. Wow he licked me nice and fingered me at the same time. I pulled my nipples and soon I came wonderfully. I turned and grabbed his hard big old cock and started sucking him. "Wow, you're doing great, honey," he laughed. He played with my breasts and I sucked him as if it were my last. Meanwhile I fiddled with my cunt.
Uncle Henk pushed me up and said, wait a minute, you want to feel for my old cock. I laughed and got up and danced in front of him. I was so horny. Just felt the moisture really run out of my cunt. I crawled on his lap and felt his cock slide through my pussy. He looked at me and said that I may still experience this. I laughed and said, you must have been jerking off on me, you old pervert. He laughed and kneaded my breasts and said, really, and you must have fingered Uncle Henk. I laughed and grabbed his cock and shoved it into my soaking wet cunt. I did gasp and slumped over his lovely big old fat cock. Shit he really filled up my cunt and stretched it slightly. My mouth open and eyes closed I gently hopped back and forth. Rest for a while. He took my hand and I quickly grabbed my cell phone. How dare I not, I laughed to myself. I was now lying on his bed and legs wide.
Grabbed my cellphone and while Uncle Henk pushed his cock back in I took a few pictures. Uncle Henk grabbed my mobile and now made a movie as he pushed his cock further and further and I gasped and said, yes, fuck me Uncle Henk. My cunt was used to the big over 30 years older cock and I was enjoying it more and more. He crawled on top of me and now pounded harder inside me. Wow I totally floated on that old cock. No position was too crazy and after an hour of fucking we walked down to have a drink. In the meantime I sent the photos and video to my friend. What dare I not was the text. Okay, I was nervous, it was a joke later. Text back soon a bit horny. Uncle Henk fiddled with me again. I filmed Uncle Henk fingering me and you could hear my cunt soaking with my own horny juice. I was that wet. I got horny back. Uncle Henk took me to the kitchen and I sat on the counter with my legs straddling my wine and felt Uncle Henk thrust his cock back into me. He licked my nipples and screwed me to a horny high point. We stepped into the garden, it was still raining lightly and I stood in front of it against the garden table with his hard cock back in my cunt. He opened my buttocks and sewed me nice and deep and hard. Fingered my ass and gasped and said, shit you're horny. Back inside and warm up in the shower. licking blowjobs fingering everything was there under the warm water. Dry his bed again in blankets over us and that delicious old cock deep inside me. I was now lying on my stomach with a pillow under my stomach. Ass up and his head slid nicely along my cunt. Gently in my cunt again. Now he pushed it against my ass, I was so horny I didn't care anymore. I wasn't into anal sex but now I just wanted it. A few times in my ass and I fingered my pussy to a high point. A little too big for my small butt. Just a blowjob and again deep in my cunt under the covers. I was now legs high and wide and very quietly Uncle Henk fucked me. Shit what happened in my lower body. I was shaking and panting and panting harder and feeling something special. Shit I came with a lot of fluid that squirted my pussy. He paused and laughed and started again, now it came right back. The juice slid down my ass like a river. And again and again. Damm that was three times. His bed was soaking wet and he laughed and licked my soaking wet cunt. I pulled and sucked him and he jerked and with a big moan he shot his cum in my face.
I fell asleep like a log. I woke up and looked around me. Shit last night for almost three hours fucking and my face was sticky. Got into the shower and grabbed his bathrobe. Uncle Henk was in his boxers and gave me coffee. Have you talked to your friend and told him you fell asleep. If I had a good time. He laughed and said, yes, one more time. I laughed and took a sip of coffee. While I was drinking coffee, Uncle Henk slid on the floor and opened my legs. Wow how nice he said. He opened my pussy with two fingers and ran his tongue through it. Okay I was around again. He put my coffee cup down empty and said, legs wide and high. I kept my legs wide and high. He started fingering me, first me 1 then 2 then 3 and slowly 4. He did something and there was the feeling of last night again. trembling and panting and yes I now sprayed my horny juice. He pushed his mouth on my squirting pussy and licked and sucked my horny juice.
His cock soon followed and I let him fuck me sober now. No scolding was skipped and always that hard old cock deep inside me. Even anal went better. A quick blow and I slumped over his cock and crouched on him and hopped up and down hard and squeezed my cunt and said, squirt my cunt full of your old cock. Now I certainly succeeded. With force I felt him eject his old cock into my cumming cunt. Wow he licked his cum from my cunt which I rubbed over his mouth.
Luckily my champ was able to laugh about it and wants to join in next time and see how I get fucked by that big cock.
Well, even Uncle Henk can take me whenever it feels like it.
© The Stringpoint Group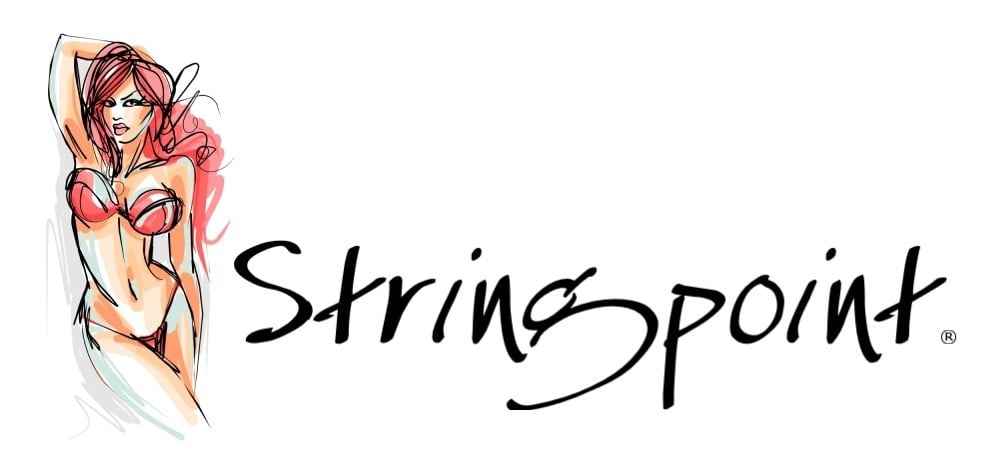 bron: Oops.nl