first time peeing
True event on Friday evening, August 7, 2010
I've been bisexual for years and I'm also quite active in it. I have a double life. An apparently normal straight man with a house tree animal, everything is fine. But in addition to women, is also horny by men and preferably older men, around 60. I am now 38 but started dating around 25. Until now it has always been one-night stands that are part all were very tasty and always with men around sixty. But actually I want a steady lover but that is not always easy to find.
Until I came into contact with a fellow townsman through a dating site, which is quite remarkable because I live in a not too big place. After some e-mailing back and forth it became clear that this man was lusting after something that I have also found very horny for a long time, namely peeing. In the past I've had a mistress who squirted when I licked her and sometimes felt like there was some pee in it too. Usually it was a sweet juice but occasionally it was more bitter and so thought of pee. That sex relationship ended after two years, but I still found it so horny that you could 'drink' your partner during sex. Very intimate when you are eating a delicious cunt that then fills your entire mouth in a few thick jets and then swallows it. So when I thought of feeling a cock squirt in my mouth, not cum but piss. An appointment with the man was quickly made and before the first date we had a lot of msn contact to excite each other and to explore what our limits were. To see if I really liked the idea in practice, I decided to drink my own piss. That didn't really work out at first. I pissed into a glass and immediately put it to my lips. To be honest, the smell didn't do me much good and the first sips were very disappointing. Well, the start was there. You should also learn to drink beer and wine. I found out that if I closed my nose it went a bit easier. A day later I drank almost two glasses. I really wanted to do my best for that man because it seemed very horny to drink him completely.
And so the night of our sex date approached. I had the whole weekend to myself and the realm alone. I had been thinking about the idea all day, actually all week. Around nine o'clock I thoroughly rinsed, showered and shaved so that my cock, balls, ass, armpits etc. were well taken care of. I would like him to be able to use a wonderfully fresh body. I really enjoy being his toy. He would mainly drink a lot of water from then on so that he could pee easily and a lot later that evening. We arranged to meet at his house at eleven o'clock in the evening, when it was completely dark. He would then wait for me in a completely dark bedroom. A real blind date, so that we could fully focus on the sex and especially the peeing. And it would be a shame if the horniness disappeared if it wasn't really your type. That's why we didn't exchange photos. He would leave the door ajar so I could get into the house. That said, I cycle to his house a few minutes before eleven, quickly undress downstairs and quickly walked upstairs with a nice stiff and super wet cock from the pre-cum. I walked into the dark bedroom and crept onto the bed feeling a bit. There I was welcomed with a delicious horny long French kiss. He had a short beard I felt which I also very horny, he nice and manly and I very smooth toy. We tongued and felt good for a while and then he asked me to lick and bite his nipples extensively. He went wild with horniness. I licked them back and forth, biting and nibbling them. And again I occasionally got to taste his tongue. Then he started sucking me deliciously, I on my back, he over me. Love the way he did it, he enjoyed the first licks from my wet head of all the dripping precum. Then I had to sit with my buttocks above his face and he started to lick me there. He split my smooth buttocks and I felt his tongue enter my anus, wonderful! He went on like this for a while and I bent over his cock. I was a little surprised but his cock was not very big and still a bit flabby. I had no problem with it and sucked his cock and started sucking it nicely so that his cockhead disappeared from under his foreskin into my mouth. So we stayed for a while.
At some point he asked if I was ready and with a horny shiver I said yes. I rolled off his stomach and we turned on our sides to continue like this, still in 69. My cock in his mouth, nice and wet and stiff and his in my mouth. I waited for what was to come. Beforehand I had already been thinking about the best way to really drink the piss. With a whole acorn in your mouth, that seemed difficult to me because it makes it difficult to swallow. In porn movies, you always see the recipient taking the piss with his mouth open and it usually spills out again, but I really intended to drink it all the way. Also from a small practical point, you don't smell the piss smell and then swallowing is a lot easier. I had only a small part of his cock in my mouth, my lips closed all the way around it. And then it came. A warm stream of piss shot into my mouth followed by a slightly harder longer stream. As if I had never done otherwise, I drank his warm piss and enjoyed the taste almost immediately. It actually tastes fine to be honest. I drank it all, sip after sip. What a great horny sensation that was! I lay there on the leg of a complete stranger older man, sucking on a complete stranger cock and not just sucking it. I was drinking this complete stranger's piss! I thought it was incredibly horny and before I knew it I had passed the first 'test'. Without spilling a drop, I drank all his hot shit. "So how did you like it?" he asked. I really couldn't say anything other than 'delicious!' because it really was. Tasting is completely different from smelling and tasting. "Honestly, it tastes like more tight," I said. I took a sip from a bottle of beer he'd set up to wash the taste away, but it wasn't even necessary. There was no foul or bitter aftertaste. Maybe a little different.
He downed a glass of water and began to tongue me deliciously again. We were then recovering for a while when he asked if he could finger me, which of course he was allowed. He put a splash of lubricant on my hole and disappeared in with one of his fingers. And immediately I felt his tongue and beard on my mouth again. My legs were completely apart, he was fingering me wonderfully. Until the moment came when he said he wanted to pee in my mouth again. I was surprised that he could pee again so quickly, but that was 'his talent', he said with a chuckle. He lay on his back and I got on my knees between his legs and took his half flaccid cock back into my mouth. I felt his pelvis tense and shortly afterwards I felt the hot drink squirt in my mouth again, just as horny and delicious as the first time. I thought Sjesus, am I drinking it again, that guy just pisses in my mouth without shame! Horny, it was so very horny, shot after shot of hot juice that I swallowed, again not a drop spilled! And it was more than the first time because we agreed that the first time he would take it gently. Not too much and certainly not a hard jet. And apparently he can manage that very well. So I had now tasted it for the second time and it tasted better and better. It struck me more now that it has a typical taste because I was more aware of the drink than the first time. I tasted more than I was focused on getting it off the first time and not spilling it. Because that would really be a let down after all our horny MSN sessions. I just really want to be a good horny lover.
Another sip of beer and a bed partner who was very happy with his toy. Because we had expressed during the conversation that he also wanted to be bottum, I asked him if I could fuck him for a while. Not yet to cum because I didn't want to lose my horniness yet. We knew in advance from each other that we are both healthy, so we would do everything purely natural. He said he had already greased his anus. He was still on his back, spreading his legs apart and up. Coincidentally my favorite fuck position, with women and men. I got on top and lay down and felt for his hole with my cock in my hand. He didn't have a smooth star, I could feel his ass hair. In contrast to my virgin star, he had a relaxed 'pussy' and so slid into it in one go. Delicious!! Because it was without a condom and I was very horny I had to be careful not to squirt too quickly. Not that it wasn't allowed, I didn't want to yet. After a few thrusts I had to stop so I didn't want to cum like a rocket.
The feeling of drinking the piss continued to haunt me and decided to enjoy it to the fullest this evening and make the most of it. "I want to drink you again, can you?" I asked cautiously. He laughed and said, "Of course, I'd love to!" He pleased me to lie on the side of the bed because he wanted to pee standing up while I lay on my side. And again I took his horny pee cock in my mouth. This time, however, he clearly put more pressure and felt short but hard jets spray into my mouth. How he managed to piss so much and so many times in a row was a mystery to me but I thoroughly enjoyed something horny that I had considered a horny fantasy an hour earlier. And so here I was, drinking his cock for the third time. I clearly had more trouble with it than the previous two sessions because I choked on the power and amount. So now a lot of piss was spraying all over my mouth and in my face. I couldn't help but mumble a little sorry and a moment later he aimed his peeing cock at me and sprayed the last rays over my cheeks, chin, neck and chest. I felt the rays run and rubbed myself horny. I smelled the typical piss smell for the first time, which made me realize that we were really busy with peeing. Until then, I actually didn't smoke at all. He had emptied his bladder again as far as he could and said it wasn't a big deal that I couldn't swallow anymore. He even started licking me to "taste what my piss tastes like." That again turned into a horny tongue party. Lovely to be used like this! We were both so damn horny that we really didn't care what we were doing anymore. All genes were gone. That could not be otherwise if you have sex this way. I did indicate that I had had enough piss for this evening. I think that was also because I smelled it, that air just continues to have something repulsive. Maybe that will change. I think we were both ready for the discharge now because he wanted me to fuck him again. He didn't have to come himself, or maybe he has trouble with that, I didn't really care. I had gotten his portion of fluids more than enough.
He greased himself again and sat down in front of me doggystyle. I put a dollop of spit on my head and placed my cock in front of his warm fuck hole again. And again I was able to push through all the way in one go. I'm naturally endowed, so that was soon his butt against my bald balls. Moaning with pleasure and intimacy, I fucked him wonderfully. He was wonderfully horny bumping and my full balls always chatted against his buttocks. I held his hips tight and felt my sperm boil. A few more thrusts and I had to cum unbelievably. I was allowed - no had to - inject into him. Which I also did from my toes. Ooh, I don't know how many rays I shot but kept coming! Sooo nice and deep in that man's slippery warm horny ass. I stayed in him for a while and squeezed the last drops into his anus, which had also been rinsed nice and clean. I popped out and immediately he sucked my cock into his mouth and started sucking and licking it clean. Now my horniness is gone pretty quickly after spraying, which I also indicated on msn. So I didn't want to go for the second round this time, I thought it was enough to process for this evening. We kissed for a while and without even taking a shower or washing I left the still pitch dark bedroom. I put on my clothes (I wasn't wearing any underwear tonight anyway) and cycled home satisfied and still somewhat dazed by the horny experience. At home I of course took a quick shower and when I lay in bed later and let it all pass in review, I jerked myself off for a while.
© The Stringpoint Group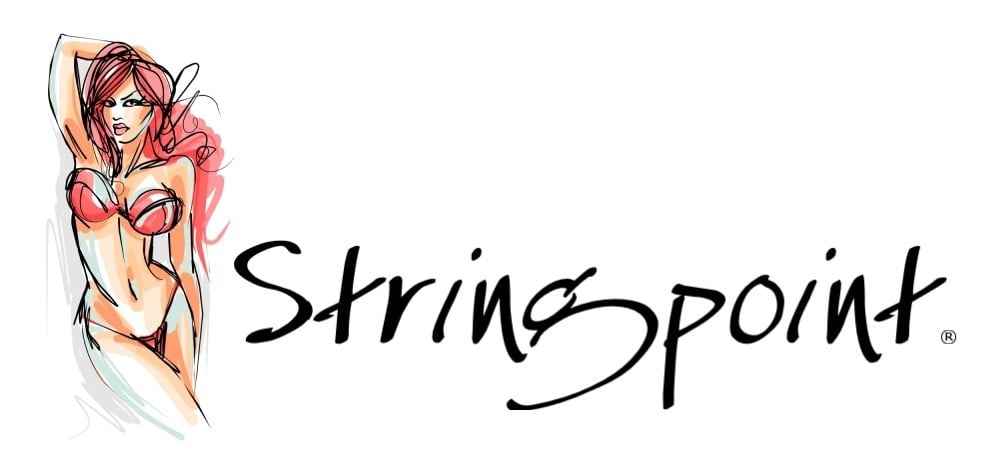 bron: Oops.nl