Adultery with older man
Finally a weekend to myself.. With my breakfast I sit behind the computer and browse Facebook. Suddenly I get a message from a friend and she asks what I'm going to do tonight. I tell her that I am alone and therefore not on the schedule. She sends me a link to a party and asks if I want to join. I send her an email that I would like to come along. She replies that she is coming to pick me up at 8 pm.
My girlfriend is on the doorstep a little later and we drink a glass of wine at my house. My girlfriend is a very beautiful woman, pretty slim and not a steady boyfriend, but she is a regular. My girlfriend calls a cab and says we'll find someone to drop us off tonight. After another glass of wine the taxi arrives and we get in.
Just outside the city the taxi stops and we pay and walk happily towards the house. It is already quite cozy and there is a catering. It's a nice evening and we talk to everyone. It seems like I've known these people for years. My girlfriend takes to the dance floor and dances provocatively between two men. Real gentlemen in suits. They smile as she pulls me in. The wines have loosened me up a bit, so I also start to dance provocatively.
I am approached by a man he is a bit older, I estimate he is in his early 50s. We sit down and he talks about his hobbies and work. It's so cozy with this man that I don't realize it's already 3 o'clock in the morning. He laughs when he sees me looking around to see where my girlfriend is. He says he has long since left. Well here I am and I'm starting to get a little angry.
Shall I give you a lift, the man asks. I doubt but I nod yes. Only in the open air do I feel how much I've had to drink and I stagger on my heels and lean against the man. We walk to his car and he helps me into the seat. Where should I go pretty lady? He asks in a sweet voice and I give him my address. He is startled and says that is very far away.
Well, if you have a spare bed for me, I'll sleep with you and catch the train tomorrow. Yes, I definitely have. I feel that the man is very gently stroking my leg. What are you doing? I ask fiercely. Oh sorry he says quickly. Yes you have on tights and I always find that very beautiful in a lady. He quickly withdraws his hand. After a few seconds I grab his hand again and put it on my leg. Do you think this is a nice feeling? He strokes my legs and before I know it we drive into a driveway.
He gets out of the car and gallantly opens my door and helps me get out. I feel his hand around my waist and slowly lower myself. As soon as we are inside, he takes me directly to the guest room with a spacious bed and very nicely decorated. I see some toys and I look at him. Yes, don't be scared, those are from my grandchildren, he says. Well, I wish you a good night's sleep, he says politely. If you need anything I'll be in the next room.
I follow him because I am very curious about his room. Wow this room was three times bigger than the guest bedroom and the bed was huge too. Before I know it I push him on the bed and ask if he doesn't have a new girlfriend to try out this bed with. He shakes his head no. He playfully slaps my buttocks and turns me around. He grabs my hips and pulls me towards him. Hmm naughty bully are you huh? he says. He zips down my dress. Wow nice he says as his eyes look at my whole body.
I'm still wearing my tights and I get up. I bend over in front of him a little because I know this turns him on. He now gives a hard pat on my buttocks and says: Hmm, is your grandfather really bullying you girl? He sighs and steals my buttocks. I climb on the bed and defiantly sit on my knees and look at him horny. He comes closer again and I push my hips back. He presses his mouth to my buttocks and starts kissing them. He tears open my pantyhose at my crotch and willingly squeezes his index finger into the tear. My muscles tense as his finger enters my pussy. He rips the rest of my tights.
I have already taken off my bra and he starts to play with it quietly. After the birth of my children, these have become extra sensitive. His tongue spins in circles and every now and then he bites it gently. I moan with pleasure. He strokes the insides of my legs and . comes close to my pussy but does not touch it a few times. Then he pulls my Sting down and now I'm just wearing my boots and some frayed tights. I lie on my back and look at him horny.
Do you like what you see? He doesn't answer and his face disappears between my legs. I can feel his tongue moving in all directions. He keeps licking me for 10 minutes and every time I almost cum he stops. I go crazy with desire and start to moan. Please let me come I moan horny. He continues to lick me and his hands slide over my stomach, up to my hard nipples. I feel an orgasm coming on and moan ooh yaaaaa don't stop keep going. And my hips bounce up and down. I don't like it anymore. He has one last lick all over my slit and I cum shockingly. He still has all his clothes on and looks at me with satisfaction. It's your turn now I say excitedly. No, you don't have to, as long as you enjoyed it, then I enjoy it too. He gets up and undresses. I'm going to take a shower he says I'll be right back. I take off my boots and the rest of my tights and walk into the hallway. There I hear the sound of the shower. I walk into the luxurious bathroom. I see him standing through the glass of the shower cubicle. I quietly sneak in and wrap my arms around his waist.
I go down with my hands and feel his full balls. How heavy are those. I stand in front of him and press my body against him. I feel his force against my stomach and I slowly sink to my knees. His cock rests for a moment between my breasts and I look at him horny. Still sure you don't want to? I say. I lick his thick head with my tongue. Ohhh you are a nice woman. Through all the soap my hands glide smoothly around his pole. I put my warm mouth around the glans and lick the head. I am now eager to give him a blowjob. His hands move my head up and down and take him deeper into my throat. I estimate it to be about 23 cm. He moans softly and I feel his lower body move. I stop and I go back up and my breasts slide over his hard cock.
I get up and stand on tiptoe to kiss him. He starts French kissing me wildly. And I whisper in his ear: take me to your bedroom and fuck me. Completely wet I fall on the bed and he asks are you sure? I grab his cock and pull his foreskin back and lick it. Then I sit over him with my pussy close to his hard cock and sink down and feel his throbbing head against my slit. I sink down and move over his head in circular movements. He thrusts up from below and that gives a wonderful feeling. Aaaaaah I moan loudly I enjoy this. I sit still for a moment and he grabs my hips and turns his cock inside me. He pushes me off him and lays me on my back.
I spread my legs and he puts his cock inside me. He fucks me deeply with fierce thrusts. I pull my knees up and feel him thrust even deeper. He picks up the pace and I cum for the second time, moaning with tears in my eyes. He is not ready yet and immediately grabs my ankles and pushes my legs a little higher, after a few fixe punches I see his face completely change. I feel his cum all over my pussy. When he takes his cock out, a few more drops fall on my stomach. He is panting and I crawl next to him and we fall asleep. The next morning he is still fast asleep when I take his phone and put it in it if you want company again you can call me.
© The Stringpoint Group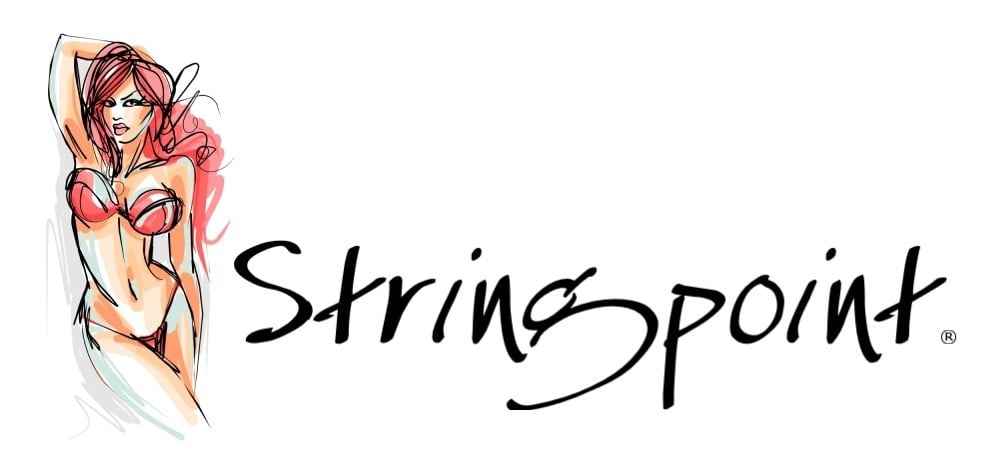 bron: thuis.nl