A horny, unexpected surprise in the sauna
'Lovely, the peace and the warm water,' thought Tara. On this Monday she was one of the few guests here. The excitement of Sven's Swedish massage was still coursing through her body and she was bobbing about on the salty water that pushed her body up. It would have been really nice of her friend to give her this day at the beauty resort as a present. In this way she could come to herself and relax after the grief for Ivan. She blushed for a moment as she remembered how Sven had caught her masturbating earlier that morning. He hadn't said anything about it after that, but the fact that he'd massaged her in very intimate places, such as high on the insides of her thighs, suggested Tara hadn't left untouched.
"A real Viking," she smiled to herself and was about to turn around in the warm saltwater pool when she felt a hand on her foot. Disturbed in her daydreams, she looked up.
'Surprise!' She blinked her eyes against the sunlight in a confused attempt to see the source of the familiar voice.
'Ivan! How...what...'
Ivan grinned. "Your friend found me on Facebook and told me I've neglected you so much," he said quickly in his wonderful, accented English.
"So, here I am!" Tara wasn't sure how to respond. He moved around her and the ripples of the water caressed her body sensually. She tried to get herself into a vertical position. Ivan interrupted her struggle by pulling her into his arms and giving her a passionate kiss.
"Sorry babe," he whispered against her lips. His firm naked body felt familiar and wonderful. Ivan pressed his hips against her. It was impossible to resist his charms and she happily threw her arms around his neck. They hadn't seen or spoken to each other for months and now she lay naked in his arms in the warm water of some beauty resort. All the tears she'd shed flowed away, she wanted to forgive him everything, as long as he was here with her and she felt his full erection against her stomach.
Stroking her back and wrapping her legs around him with his other hand, he said softly, "Say you forgive me."
It may have been feeble to forgive his disloyalty so quickly, but everything in her longed for him. Too much time had passed and she didn't want to waste a moment.
"Just hold me, of course I'll forgive you."
With his hands under her buttocks she let herself be carried by him. And as he waded with her through the viscous water, he slipped slowly into her. Tara bit her lip and cursed herself for being such an easy prey for "Ivan the Terrible," as her friends now called him. But she couldn't help it, he just had a magical effect on her. To feel him in her like that, while he didn't exactly bite her neck gently and knead her buttocks firmly, sent her into a state of excitement at an alarmingly rapid pace.
Although the murky salt water offered some protection from unwelcome glances and no other guests were in sight, the intertwining of their bodies had not gone unnoticed. From behind the glass wall separating the warm saltwater pool from the interior space, Sven watched with fascination as Tara was outsmarted by the big Slavic man within minutes. He saw how her body reacted to him, how she let herself be ringed like a lap dog. He also saw her eyes widen as she came, just like she had in the massage room. Sven couldn't take his eyes off her as she, in her ecstasy, let go of her lover's neck and floated on her back in the water. At the sight of her firm, full breasts rising just above the water with erect nipples, his member reacted immediately.
Her lover's hands gripped her hips now. Their bodies were still connected in the middle and it was obvious that Ivan was moving in and out of her, heading for an orgasm. Sven hesitated for a moment, but after a few seconds he pushed open the sliding door and stood indignantly along the edge of the bath with his hands on his sides.
"You understand that this is inappropriate behavior that we cannot tolerate," he said sternly. Tara opened her eyes in shock and looked straight up. Ivan paused, but didn't let go of Tara.
'I must ask you to stop this immediately! Really miss', he now addressed the word to Tara, 'now I catch you a second time today. Do you think a man like me can ignore this kind of situation?'
Ivan was still into her and seemed to have no intention of changing the situation.
"Maybe I can solve this problem some other way," he said in a hoarse voice, "by inviting you to join us?"
Sven weighed his chances. The sight of Tara's breasts floating on the water made him yield to what his job might cost.
'Excellent idea! do you mind?' he teased Tara.
The idea that Ivan the Terrible and Sven the Viking would help her "relax" together made her eyes sparkle mischievously.
"You wouldn't mind, my naughty girl, would you?" grumbled Ivan, and without waiting for her answer he thrust deep into her. Tara went under. When she came up, sputtering, she just saw how Sven had kicked off his white pants and sneakers and stepped into the bath naked with a big grin.
© The Stringpoint Group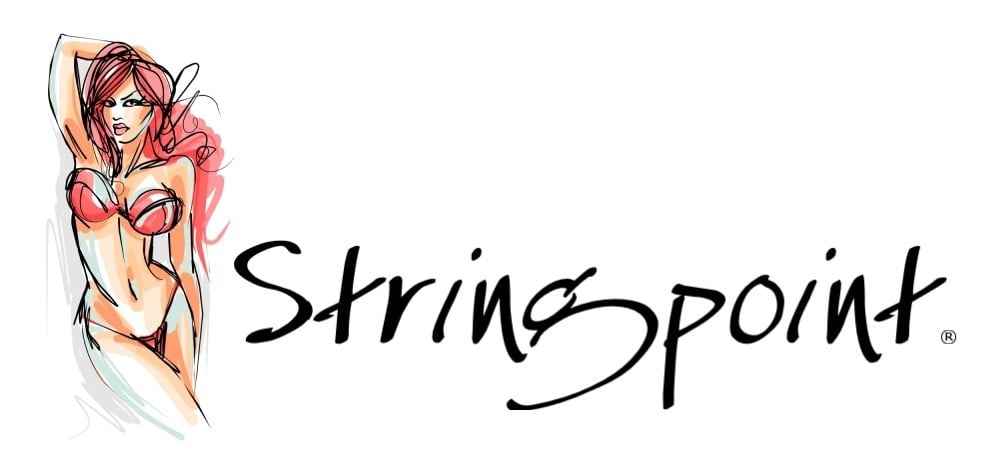 bron: Cosmopolitan