A beautiful beach day
Hello I am Eric 23 years old, have a muscular slim body, 1.90 tall and have long dark blond hair and work in Delft at the rehabilitation center and I got to know the beautiful Nathalie a few weeks ago. What I had experienced that Sunday on the beach of Hoek v Holland I would not have thought possible, what a woman, what a day with this lovely woman on the beach of Hoek v Holland!!
I waited in vain for Nathalie's call. A week went by and another, but unfortunately I hadn't had any telephone contact with her yet. I desperately wanted to call her myself, but she had emphatically urged me not to call her, so I waited patiently. Only after two and a half weeks did she call me, she apologized that it had taken so long. She told me that she had fought, struggled not to surrender to her feelings, she thought she could resist it. Partly because of her husband Daan's disinterested attitude, she had succumbed after all. Nathalie wanted to be loved, wanted to make love.
She told me that she had actually decided to forget me, not to want to see me anymore, she knew better than anyone what the consequences would be if she gave in to the feeling, the unknown, the lust that I aroused in her. But without the attention she wanted and again no sex with Daan, who reached for the bottle more and more, Nathalie was no longer alive. She had tasted the uninhibited sex, the passion, the lust and longed for more, she craved sex and you give me what I long for, she told me. Come to the Shanghai Hotel Holland along the A13 on Thursday, I'll be there and expect you there at 1 pm, we'll have lunch there and I have a surprise in store for you. Nathalie hung up and became curious I looked at the hotel on my PC.
Thursday I arrived at the hotel. It was quiet, a few guests were in the lounge but not many. Nathalie was sitting in a corner, when she saw me come in an enchanting smile appeared on her face. I looked at this wonderful woman and thought my God how beautiful and delicious she is. We flew into each other's arms and kissed each other hard on the mouth with the result that we stood there at the table shamelessly talking to each other. After a few minutes I looked at her flashy and saw that she looked great again, this time she had a red top closed high, a black (slightly long to her knee) tight skirt with a long slit that fell open as soon as she was seated. so that I could admire her long slender legs swathed in nylons on very high stiletto heels. Remarkable were her huge round silver shiny earrings which gave her a somewhat raunchy look. She really looked like a horny woman now. from. We kissed each other on the mouth with passion, I couldn't resist touching Nathalie's breasts first. We took a seat at the table. I noticed by groping her that her nipples were poking through the thin fabric. What a fantastic sight that was.
She was very heavily made up this time, with full red lips, her eyes heavily covered with black mascara, her curly hair hanging loose well over her shoulder. To be honest, she looked like a model straight out of a sex movie. The confident Nathalie told me what the surprise was, that she had been so bold to rent a room for one night, but of course would not be able to stay there, because she was expected back home tonight. When we ordered we got into a conversation but you could feel the tension. Although Nathalie looked terribly hot and tried to have a light conversation, she was still a little nervous. That was not so surprising. She was now very much aware that she was cheating on her husband for the first time, knowingly going on a date with a much younger guy like me that would end up in a hotel room. After fifteen minutes it became more intimate and we regularly laughed at each other. I really couldn't keep my hands off her, especially her standing right in front  had my attention. Nathalie also let her slim hands regularly go over my leg towards my now hard cock. That's how she discovered that I was sitting there with a firm erection. It was the signal for her to naughty but very unobtrusively touch my cock. She looked at me seductively with her twinkling jet-black eyes, which gave me a shiver, this beautiful woman did something to me, 15 years age difference couldn't change that.
After we had had a drink Nathalie asked if I wanted anything else. Getting horny with this beauty I only wanted one thing, to fuck her. I whispered that softly in her ear, I only want you, I want to be able to fuck you shamelessly. OK, Nathalie said come to room 206 on the second floor in 2 or 3 minutes, I'll be waiting for you there. Do it discreetly I may look whory but I'm not. I thought, Daan will think very differently about that when he sees her like this. Arrived upstairs in the very spacious room where Nathalie had dimmed the light. we kissed each other wildly on the mouth. There was a large bed in the middle of the room, and the closets were full of mirrors. Again we flew into each other's arms full of passion and Nathalie whispered in a hoarse voice, I'm so horny, undress me and take me, give me what I long for, hot uninhibited sex, give me your big cock… I started provoking her slowly undressing, first her red top and what I suspected, Nathalie was not wearing a bra. I leaned forward to love the breasts standing straight ahead, started sucking on her hard nipples, biting them gently. At the same time I unbuttoned her tight skirt. When this slid off her hips she stood there in nothing but black suspenders and black nylons, with her lovely bald moist pussy. Immediately I fingered her clit which caused a shiver through Nathalie's body.
Jesus she looked so lovely, she stepped on her very high heels over the skirt lying on the floor and now unfastened my buckle from my belt and then pulled my pants down at the same time as my shorts. My now stiff cock sprang out. Nathalie grabbed it roughly, pulled on it, squeezed my balls hard at first, almost impetuously, roughly ripping my shirt off my body. I kicked off my shoes and it turned out that Nathalie looked quite tall in her super high heels of maybe 12 cm.
Her breathing was irregular now and in a hoarse voice Nathalie whispered, fuck me, come Eric I want him hard, I want to feel that hard rod inside me, fuck me. She leaned forward slightly with her face towards the huge mirror, spread her legs and lisped, I want to see you give me a fuck with your huge cock. Nathalie had it again and was obsessed with lust. She put all her trepidation off her and now acted like a vulgar slut who was almost begging for sex, hard sex. I didn't let any grass grow over it and plunged my cock deep into her already moist cunt in one thrust. Ooohh Eric he is big and fat. I took my cock out of her wet cunt to penetrate it hard again a second later into her now dripping cavern, from now on I thrust at a fast pace, unabashedly hard. She could be seen gasping with each rough thrust, Nathalie's twisted face through the mirror indicated it was painful, but she was enjoying herself to the fullest. Go hard Eric, give it to me, she cried out. Nathalie was so horny that she even started licking and kissing the mirror with her tongue and crimson lips. Her big tits bounced under the body and demanded attention. I took her big breasts in my hands and started to knead them, I squeezed, I pulled hard on her nipples.. Oh my god what happened to me Nathalie screamed out of control.
After having fucked her very hard for 5 minutes, I took it easy for a while, now painfully slowly thrusting my cock into her wide open cunt. Natalie protested rudely. Gvd fuck me hard, shove that big horse cock in my wet cunt, she cried out of control. Now I put into practice the wise lesson I had once learned from my horny neighbor Linda, the trick I had also pulled on that particular Sunday. Painfully slowly I fucked Nathalie, and the louder Nathalie screamed out of control, she almost begged for my hard cock, the less hard I thrust her. Nathalie became hysterical, because only my swollen head was still in her juicy pussy.
Nathalie of course wanted much more in this state, she now turned wildly and looked at me with her horny lusty twinkling eyes and forced me to take her hard. Now I promised her when she would beg that I would reward her by fucking her anally. Nathalie literally and figuratively got down on her knees, she begged me to fuck her. Come on Eric I beg you, do it give me that lovely hard cock, sitting on her knees now she bit my head hard and planted her long nails in my hard cock and balls For a moment I couldn't take it anymore and now I surrendered willingly Nathalie meanwhile stood up with her ass back and asked what I had promised her. I wanted to, I really wanted to, but not before Nathalie had smeared her ass and my cock with Vaseline. Nathalie took a tube from her bag. Still it was difficult, but when my cock was finally up to my balls deep in her tight star I started to thrust rhythmically at first at a slow pace, gradually I thrust harder faster, she was so tight that I had to go all out now make sure you don't come in a short period of time. Nathalie's body took over the rhythm, moaning sighing, she pushed her ass back even more to receive my cock even deeper. The release was great, moaning hard I emptied my balls into her ass, Nathalie came moaning and groaning simultaneously with deep sighs and horny cries until her orgasm. She turned around quickly, took my cock in her mouth, sucked and licked my head and balls to quickly put my still hard cock back into her pussy. Now it became more intense, now I was that horny bull again who brought her hard relentlessly to a number of orgasms. Now Nathalie was really satisfied and confidently took matters into her own hands. We took a seat on the large bed. A wild fuck was the result. I penetrated my cock deep inside her, she wrapped her legs around my hips to get my cock even deeper into her delicious cunt, I bumped her womb and felt her cum again, she vibrated with the body and uncontrollably thrust her body hard against me, my balls bouncing against her round ass, which was an indescribable feeling for both of us. She asked for more, while I couldn't go any deeper, thrusting even harder deep into her cunt, we now came together to an orgasm, moving at a slow pace I ejected my cock wave after wave. Nathalie who, every time she experiences her orgasm, screamed with so much pleasure, caught her breath and asked me to fuck her doggystyle. The request was therefore immediately granted. I took her hard from behind as she was on her hands and knees in front of me and she drove me crazy with her spinning asshole, I couldn't resist penetrating two fingers roughly into her stretched ass which aroused her even more.
Now that we'd both experienced our orgasm before, we slowed down a bit, until my huge cock unleashed a volley of thrusts, which became too much for Nathalie and me and we both came violently. We rolled over each other, now she came between my legs and pursed her crimson lips around my still swollen cock and started sucking me, I started kissing her everywhere, her breasts, the insides of her thighs, I loved her feet to finish licking her pussy and ass clean of our merged juices. The lovemaking ended in a violent tongue kiss. We had sex all afternoon, intense, unabashed, shameless and shameful, nothing was too crazy for Nathalie. She probably wanted to make up for what she had been missing for a long time in the dull life she suffered. Exhausted, we lay next to each other on the bed and were shocked by the time and saw that it was already five o'clock. My God, Nathalie said, startled, I have to go home now, I have to get my makeup off first and then take a shower and change, of course I can't possibly come home in these clothes when Desiree my daughter is already home.
As Nathalie took off her gaudy make-up, I closely watched her actions. Even without make-up she was a beautiful woman. We took a shower together and the fire flared up again, but Nathalie unceremoniously stepped out of the shower and changed into a completely different outfit than where she had received me. Now she played the innocent woman again, the mother of her 18-year-old daughter. I also got dressed, cleaned up the room a bit. We took the elevator down and walked to the reception… When Nathalie checked out, the receptionist looked at us in surprise, but after Nathalie had paid kindly wished us a nice day.
Together we walked to our cars, kissed each other on the mouth and she promised me she would call before the weekend, she told me she had enjoyed it immensely and was looking forward to next time. Nathalie gave me one more kiss and got into her car. Yet one more time I forced her to kiss I couldn't get enough of her, but Nathalie resisted and told me that she didn't want to go home but really had to go now. Without looking back, Nathalie drove home, leaving me in her thoughts.
© The Stringpoint Group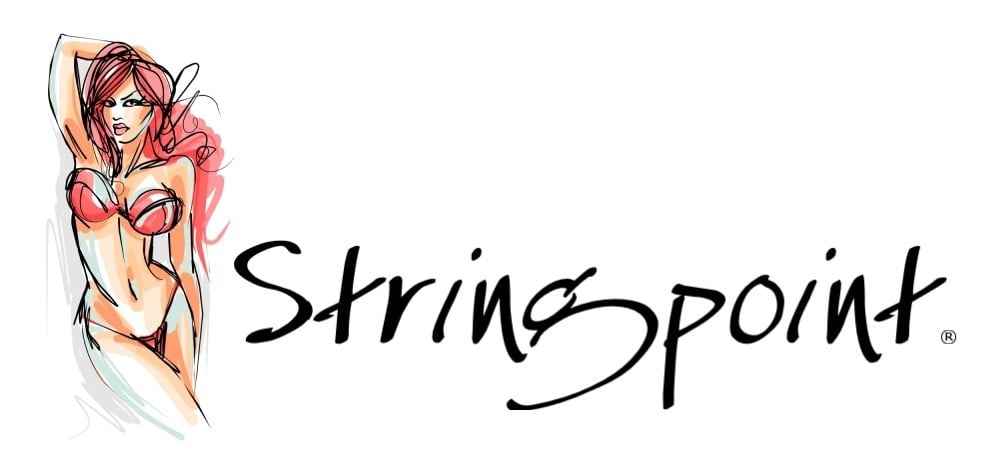 bron: sexverhalen.com