Visit swingers club
My husband and I usually visit a swingers club about 3 or 4 times a year. Not many people around us know this. This is partly because there is quite a taboo about swingers clubs even though we live in 2018.
Also last Friday, we had placed the children with my in-laws and we were just eating something when the doorbell rang. Damn I thought, who is that again? It turned out to be Chantal and Coen, Chantal is a very good friend of mine. I didn't have much with Coen, but after tonight I understand why Chantal stays with him. Chantal had brought a bottle of white and red wine and asked if they were convenient? Well I said let's have a little snack and were planning to leave, but come on in. Dennis is sitting at the table. Chantal and Coen walk on and Chantal greets Dennis with 2 kisses and Coen shakes my husband's hand. Dennis looked at me with the look what now, I nodded with the gesture will be fine. Chantal asked if we were going to the center? No I answered. Oh where are you going then Chantal asked. I just couldn't think of anything so fast when my husband blurts out we're going to a swingers club. I blushed and actually got a little angry, because Chantal is a nice friend but never really someone to talk to about sex. But stunned, Chantal replied, "You don't have to go to a swingers club for that. You can also just have a couples evening at home. I looked at Chantal and she said can I call someone? Yes of course go ahead I said. Half an hour later the doorbell rang again and I opened the door and saw Chantal and Coen's neighbors standing in front of the door. Hey sweetie replied Marco, me and Coen are coming to spoil you tonight.
I was stunned because I never expected this from Chantal and Coen. But the bottles of wine opened and it only got more fun with the six of us. After an hour Coen started to caress me and Marco saw that too and he also walked towards me. So Danielle I'm going to fuck you hard tonight whether you like it or not. I let it go but actually got horny. Marco took off my shirt and Coen unbuttoned my bra and massaged my tits. Marco got up and took some oil from the cupboard and rubbed it on my tits. Coen, still standing behind me, forced me to get up. He could take off my leather pants, but he also immediately took my thong with him. Because Marco helped at the front, he immediately had a view of my bald pussy. He immediately kissed my lips and a shudder went through me. Because these men were so busy with me, I forgot that my own husband also had to be somewhere. I looked around the room and saw my husband lying on the table. Chantal and Mellanie were busy with my husband taking turns blowing him. I asked Coen and Marco to undress themselves, I was shocked by Coen's dick, what a nice boy and thick in size, Marco's cock could also be there, but not as much meat as Coen's. Coen grabbed me and plopped me on the couch and Marco begged me to blow him. Of course I liked this so that Coen disappeared with his mouth between my legs and licked me delicious. So good that I came in no time. Coen sensed this well and pushed my legs further apart and then came in with his stiff cock. It was so nice in size that I felt completely stuffed. I was still sucking Marco while Coen fucked me wonderfully. After a while Marco started to indicate that he was almost coming so I stopped and Coen stopped too, but I really wanted him to keep fucking me. But both men made me get up and Coen lay down on the couch and I had to sit on top of his cock with my pussy. I slowly lowered myself over his delicious cock and let him disappear into me. I started bobbing up and down until I was grabbed by Marco and I felt Marco pressing his cock against my ass. I've never been fucked from both sides at the same time, but I can recommend it to you. I think I came 4 times before Coen and Marco completely filled me up. Tired but certainly satisfied, I got up and saw that Chantal, Mellanie and my husband were gone. They had gone upstairs how they had it, he himself will tell you later.
But that this is not the only time that I let Coen fuck me, that's for sure.
Kiss
© The Stringpoint Group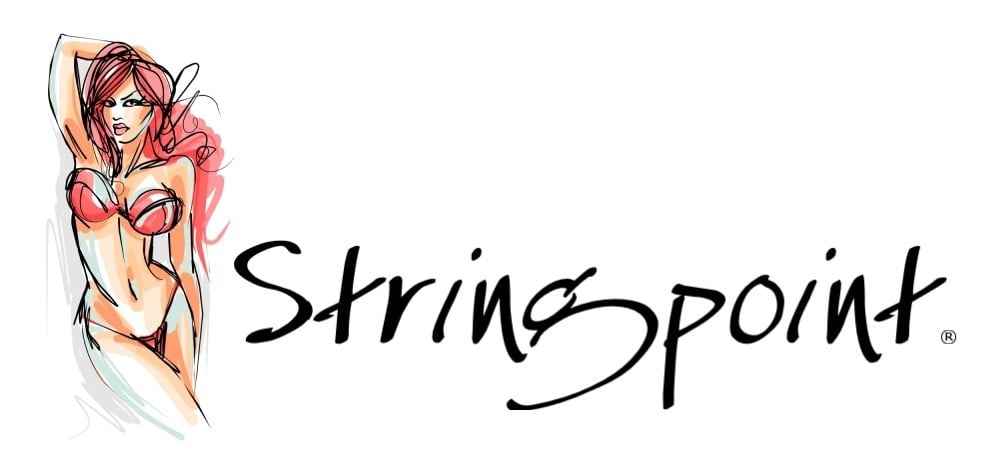 bron: Oops.nl