Ukrainian freedom
Since 3 years now I (Leo 56 years) have a long distance relationship with Irena (50 years) from Kiev. We got to know each other in Budapest on vacation and there was a mutual click between us. My divorce was just over and while I wasn't looking for a new relationship, I happened to meet Irena who was also just going through a divorce. She was in Budapest with her 2 daughters (Olga and Vera) who were both studying at university. Irena was a doctor in Kiev, and the daughters followed in her footsteps. We were in the same B&B and started talking in English and soon we lost track of time. She was dressed very lightly so I could already notice that she had quite large breasts, long legs, beautifully colored dark red hair, beautiful eyes and a smile that made me melt. I myself am ostrich (actually a few kilos too much), large in stature and yes time has taken hold of myself. We spent the remaining days in Budapest together, visiting museums, shops, restaurants, etc. We exchanged our phone details and promised to keep in touch.
Once back home, I immediately received nice and sweet messages via Whatsapp from Irena and how much she had enjoyed it in Budapest. For hours we were video calling, laughing, talking and exchanging thoughts. It became a daily routine to speak to each other in the evening and before we knew it, COVID was suddenly there. Done with the opportunity to see each other again in the flesh, as a doctor she couldn't leave. I couldn't get into the country (no essential trip). At the end of the day, it became very sexual messages and videos in that period. I stripped for her and she for me in a video. Talked about our dreams, fantasies etc. Until she could finally come to Belgium and that was very exciting. We were not even in my apartment when she immediately started kissing me firmly, undressing and giving me a blowjob that was sensational. The lips just closed over my head and her tongue licking my head like an ice cream cone. It didn't take long before I squirted my load into her mouth, which she swallowed eagerly. She whispered in my ear that she had dreamed of tasting my cum and that she loved it. I undressed her and ducked between her legs to give her oral pleasure in turn. That delicious juicy clit cunt was spoiled and soon Irena came with a solid cry. Then I shoved my stiff cock into her and pumped her to a new climax at a brisk pace before unloading my second load. The sex those days in Belgium was a new world that was discovered for both me and her. She and I were kind of used to 5 minutes of sex and sleep. While we could now spend hours together…. I sometimes got signals from Irena that she wanted to discover herself even more. She talked about, for example, a nudist beach and during our visit to Amsterdam she really wanted to see the pockets with the hookers. Did she enter a sex shop… looked at everything with wide eyes and a smile. On the way back she spoke to me about what she had seen….lesbian, gay etc. Something that was quite difficult in her country. We discussed our plans together and since we both have responsibility in our own countries, we wanted to keep it that way and then settle in one of the countries later.
When we were separated from each other, we seduce each other with video calls, we masturbated together on Whatsapp. Finally I could go on holiday to Kiev and we had rented a beautiful wooden chalet together with some friends of hers and her daughters. After meeting another couple and a friend of Olga's, we went for a drink and booked a sauna. Maxim and his wife Inge had arranged this. When we got there, there were not enough towels and it was decided to just put everyone in them naked. And boys, the daughters had divine bodies, almost perfection. Beautiful full breasts, legs as long as Irena, a sexy full ass. Maxim had a trained body and his wife was a bit more plump, but still a very beautiful appearance with nice firm breasts. Olga's friend was a bit smaller, but he had a very nice fine line in his figure. It was a bit of a weird situation, but my dick did it's way and apparently not just with me. The men there all had something that came up between their legs and to the amusement of the women there. There was laughter and jokes, without getting out of hand. Some kisses between the couples there and that was it. Back in the chalet, the drink was brought out, vodka, cognac and whiskey. There was a lot of drinking going on, women joining us in their night clothes. The atmosphere was very loose, relaxed and there was also dancing with each other…
Olga was already quite intimate with her boyfriend and we saw her hand move in his shorts. Everyone laughed that the young couple was still full of hormones and couldn't wait to get to their room. Irena who started to caress my cock over my legs, a firm French kiss. A wink from her, a smile and a very horny look….I thought I knew what she meant. Half drunk we both wanted to go to bed, but Maxim insisted on another dance with Irena. She agreed and Inge sat down next to me to watch and talk. We saw Maxim dancing very intimately with Irena, he pulled up her sexy nightgown which Irena was clearly not wearing under and got to see a very horny spectacle. Irena who obviously very excited put her hand into his shorts and started French kissing. Inge took my hand and pulled me onto the dance floor as well, our hands groping each other and our tongues finding each other in all horniness. Irena took me and Inge by the hand and led us up the stairs with Maxim….We stopped at our bedroom and entered together without words. Soon all the remaining clothes disappeared and Maxim was licking Irena's pussy, while Inge made my cock move in her mouth with long strokes. I fucked that horny little mouth and looked at Irena who got her first orgasm right in my eyes, so I couldn't hold myself anymore and my load of cum shot down the back of Inge's throat. She licked her lips and kissed Maxim who still tasted my cum. Irena had plunged into his big cock, which she sucked eagerly. Maxim meanwhile licked Inge's pussy and I fingered Irena to a new height, while Maxim dumped his cum in her mouth. Inge stroked her breasts and nipples until she too came under her husband's lick. For the first time there was talk between us and while recovering from the efforts the women expressed their fantasies.
For example, both women had no lesbian experience and now they wanted to do this. Maxim and I got off the bed and sat down on the couches in the room. Irena and Inge kissed each other very awkwardly, giggled among themselves. They stroked each other's breasts and Irena's fingers disappeared into Inge's pussy… who then worked on Irena's nipples with her mouth. Inge also put her fingers in Irena's pussy and both women gave each other another orgasm…..and that was very intense and loud. Vera was sleeping in the next room and woke up to the noise and stormed into our room…..Shocked and wide-eyed, she looked at us all and walked away angrily. The atmosphere was gone and Irena went to Vera's room to talk. Maxim and Inge also went to their room. I quietly waited for Irena's return and that took quite a while so that I was already asleep when she came back and woke me up. Explained her conversation with Vera and that she had also spoken with Olga about this new situation that had arisen. Irena finally felt sexually liberated and didn't want to let this go to waste. She asked me what I thought about that and I agreed not to let anything stand in each other's way and everything was possible as long as we both agreed. Okay said Irena, I have an important question for you: my daughters are in the next room and want you to come and spend the night there. Goran, Olga's friend wants to spend the night with me. do you see that???? My head was spinning at this question and my only response was: do you want that??? She laughed and nodded…..and I agreed. She sent a message to Olga and a short time later there was a knock on our door. Goran, a beautiful athletic Negro entered our room and I made my way to the next room where the two girls greeted me with a giggle. I lay down in the middle of the bed and the two girls didn't give a shit… kissing all over my body. Olga sucking my cock and Vera licking my balls and taking them gently in her mouth. My hands stroked those beautiful young bodies, the breasts and played with their clits. Olga sat on my rock hard cock and let it slowly disappear into her pussy, while Vera above my mouth offered her shaved pussy for licking. Her juices were mouthwatering and plentiful. Within a very short time that little horny girl already came. Olga took more time and slowly let herself be brought to a climax. Due to the efforts already made, my cock was hard, but I felt that cumming for myself might take some time. Vera whispered in my ear that she wanted to prepare me and Olga, completely exhausted, lay down next to us and fell asleep. Vera rode me like a wild horsewoman and at a very fast pace… which made her come a second time and still keep fucking like a wild young horny woman. Suddenly we heard a very loud cry from Irena in the room next to us that lasted very strong and long. As a result, we both exploded into a very intense orgasm and came at the same time…..then we fell asleep.
It wasn't until noon that I was awakened by a stroke of my cock, which was still erect with some difficulty. Opening my eyes, Irena and her daughters were smiling for me in their nakedness. I was really up and made that clear to them. Went to my own bedroom with Irena. She indicated that she would see to it that I would be back in shape for this evening. She told about Goran and that he was indeed more than average equipped and he has a very good stamina… she came exhausted and he continued to fuck her like an exhausted doll until he flooded her pussy with his cum…
Follow up coming…
© The Stringpoint Group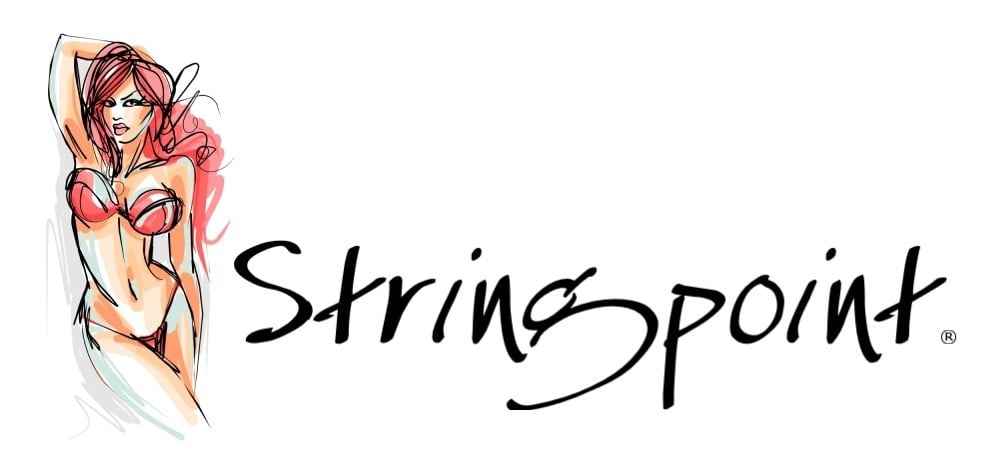 bron: sexverhalen.com