Skype
We had been in touch via Skype for a while. Making each other hot via webcam, fantasies exchanged. He was actually a bit young (almost twenty years younger). But the attention of a darker, younger man really stroked my ego. His body is tight, and he has a lovely cock. We've had conversations about my fantasy before: several men at once. A good housewife who lets herself be used. Preferably dark men, but white is also allowed. All my life I have been an exemplary wife and mother, but now is my time.
During the last chat we also talked about work. When I told him that I work in a lingerie store, I saw his eyes shine. I didn't tell you which store it is, but he said he would find out and surprise me with a visit. He would come and see which set would suit me. I joked that he probably wouldn't come alone.
Shopping Sunday was a quiet Sunday.. I hadn't had many customers. It dripped in every now and then. And he came in half an hour before closing time. I was a bit shocked, but immediately felt a horny feeling. He had found the store. And… he wasn't alone.
His three friends and I were smiling at each other. One of them was clearly already very excited and was looking more at me than at the lingerie. His excitement was evident, a huge bulge in his pants, and he pinched them regularly. They lingered for a while, but there were still too many shoppers passing by. Pffff I got more and more horny, but it was very nasty. They left the store after about twenty minutes. It was clear that today was not the right time. The day after maybe?
Monday was, as always, a super quiet day. I turned Skype on my phone back on, and it came online.
"How are things in the lingerie store?" he asked.
"Super calm, I've only had two customers," I replied.
"We can come by again. It's just so boring," he replied.
I immediately felt a tingling in my pussy. I had already let my thong out in the morning, hoping for their second visit.
"Cozy!" I said. The more the merrier. They were back more than three quarters of an hour before closing time. They walked past the racks, and every now and then they would pull out a set and ask my opinion. I felt myself getting hornier. Today it could. Fifteen more minutes. Shit, a customer? But no, she was gone immediately when she saw the four dark men standing in the store.
Ten minutes before closing time, how long did that take! Nervousness and horniness alternate. I didn't even know the names of those other three men. Five more minutes... I was going to close. I didn't want to risk another customer coming in.
So, closed, lights off. The men were already walking towards the fitting room, with a set of their hands. With a pounding heart I walked towards them. I walked into the pantry opposite the fitting rooms and closed the curtain teasingly. But the curtain immediately opened again.
"I didn't think so!" said my Skype friend. For a moment I realized that I was now alone with four horny men. A situation in which I was of course completely defenseless. But my horniness kept me from thinking any further about what could happen. I looked at them and seductively pulled off my dress. Their eyes widened when they saw I wasn't wearing a thong.
"She's also a really horny slut", I heard someone say.
"Can someone please help me undo my bra?" I asked.
Well, right away all four of them came forward and my bra was on the floor in no time. I was standing in space now, completely naked. With four dark-skinned young men still in their clothes. Apparently I had teased them enough, because they became more eager and gathered around me. I didn't change my mind, did what I wanted to do so badly. I got down on my knees and started opening their pants.
One by one I popped their hard cocks out of their pants. Mmmmm, one copy looked even tastier than the other. And two of them were really big. Eagerly I started sucking the first one as my hands searched for the other two cocks. I grabbed them hard and started jerking them off. Number four didn't want to get bored, and started kneading my breasts. Damn this was so hot.
I took turns sucking those hard, black piles. One of them had to hold back a lot not to cum in my mouth right away (something I wouldn't have minded). The fourth man now had his hands on my pussy.
"Gosh you are incredibly wet", I heard him say. And he pulled me up by my hips. Bending over and sucking I felt a hard cock push against my pussy. He slipped in without any problem and immediately started to fuck me fast and hard. Mmmmm this felt delicious. Again they took turns, and I was fucked by them in turn, until my Skype friend lay down on the floor. Of course he knew better than anyone what my ultimate fantasy was.
I went to him, and let myself slide over his lovely cock. Gently I started to fuck him. Two men quickly came to stand in front of me, it seemed to be orchestrated. alternately their hard cocks disappeared deep into my throat. They both became more eager, as they held my head really tight, and sometimes ram their cocks so deep into my mouth that I had to gag a little.
I felt I had barely any control over what was happening. Number four grabbed my hips, and I felt his head against my ass. Without being careful he pushed his cock all the way into my ass. A small "ouch" escaped my mouth.
"Don't whine slut", I heard him say "this is what you want."
And he started moving his cock back and forth in my asshole. I was now being filled from three sides. I was a real slut, and it felt great. Number one couldn't take it anymore, and came moaning in my mouth. I tried to swallow everything, but it seemed too much. Some ran out of my mouth and over my chin. Mmm delicious, that warm seed in my mouth.
Now it was number two's turn. I tried to suck him, but it didn't really work. As before, he wasn't exactly gentle. He held my head tight so I couldn't move it, and he started fucking my mouth like mad, pushing my head hard over his cock. The fact that I had to gag a little every now and then didn't bother him, he just ramped up the rhythm until he started squirting. His cock disappeared deep into my throat as he came. With difficulty I could swallow his cum.
Now I could focus on the two men who were in my ass and pussy. I told them to go faster and harder. I wanted them to ram their cocks hard into my holes. My Skype boyfriend played with my boobs. Sucking on one nipple, he kneaded my other breast. The man behind me started moving his cock harder inside me, the sound of his gut against my buttocks getting louder and louder. His hands were gripping my hips very roughly now. A sign that he was about to come. I heard his breath quicken and get heavier and heavier, until he came to his climax with a growl.
Now I could give all my attention to my Skype friend. Sitting on my knees I started to drive faster and faster. My buttocks landed hard on his lower abdomen. I saw on his face that he was about to come too. The horny look in his eyes and the tightening of his body made me so horny that I had to struggle to hold back my orgasm. Just a little longer, and yes… He couldn't take it anymore, and I let myself go too. I fell exhausted and gasping on his chest. How unbelievably horny this was. This definitely tasted like more.
© The Stringpoint Group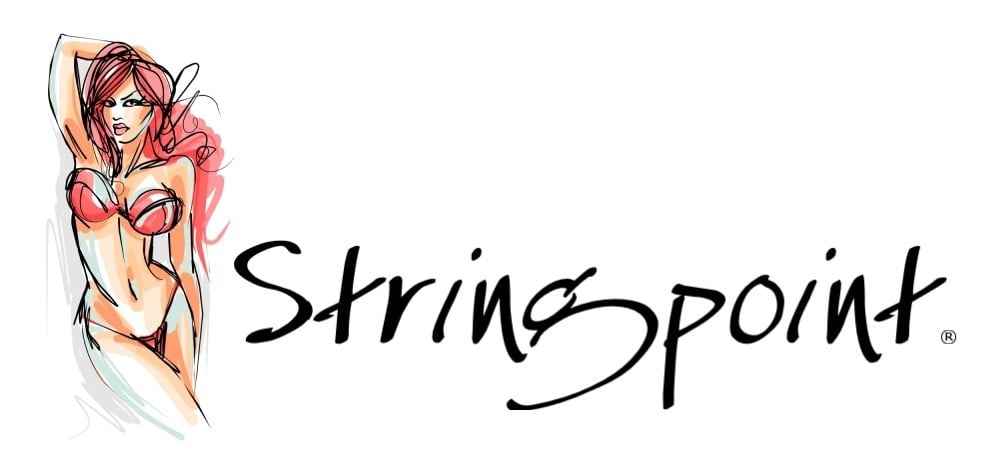 bron: thuis.nl