Orgy experience
I'm going to tell you a story I've never told anyone before. That's why I keep myself anonymous, because I don't feel like getting a name for something I've done. I am now talking about my student days, which I concluded some time ago. I now work for an international company and I don't want to say anything more about it, otherwise I'll give out my identity without meaning to.
I was the kind of student who was always learning, right up to my senior year. I learned hard, graduated with honors and was the pride of the university. I could go anywhere with my grades and wanted to quietly choose from all the offers that flowed my way, just to show what a good student I really was. A week after studying I decided that I could put the flowers outside for a few weeks, I had earned that after all those years of toil and not to give myself any pleasure, even a steady girlfriend could distract me so too that was out of the question.
But after the study I was able to let myself go for a while. Just, for a short period of time completely going wild, not doing strange things – at least that's how I had it in my head – and then getting back to work, looking for the best place to work. I went to bars and clubs and all kinds of parties where I didn't even know who was giving it. It didn't matter either, I drank and danced, hooked up girls and took one home every now and then to have a good fuck and then fall asleep from the booze I had, only to wake up the next morning (in some cases ) to wake up to see what a monstrosity I had actually brought into bed. It was really great fun, I could do what I wanted, was completely free. On the last day of my merry splurge or catch-up party, whatever you want to call it, I decided to go to that one club I hadn't been to before. It was quite an extreme club I had heard, there would be all kinds of things going on in there that I would not have thought possible and I was advised not to go in there by all my friends. "Are there ghouls and drug dealers there?" was my legitimate question. "Well, no," was the reply. "Then I'll go there." I just wanted to see what was going on in that club, and since I wasn't in any danger, I didn't care. I had been through a lot of things in that short wild period, so whatever happened in that club, I would participate no matter what.
I always walked to the clubs, public transport was worthless, a taxi was too expensive in my opinion and going by bike, well, I would lose it anyway. So that's why I ran everything, got in good shape as well, so that was a nice side effect, I thought. In any case, I was very happy to arrive at the club, because it was quite a long walk. I heard a lot of music inside and it sounded very cozy. I unbuttoned my coat, walked in and there I saw what I would not have expected at all. I saw all the men and women walking around naked or almost naked, but not only that. I also saw that those people were making love to each other. I walked into the club, I was a bit shocked by what I saw. I had already seen a lot of steps in that time, but this beat everything for a while.
I wasn't quite sure what kind of posture to give myself and being the only one properly covered in clothing, I actually felt more naked than everyone else. I decided to take off my coat and sit somewhere, waiting for what would happen. I looked around me and saw the nicest people imaginable around me. Next to me was a blonde on her stomach, with her ass (a perfect ass rather) in the air and a big cock from the back of her pussy. She was moaning with pleasure and looked at me spontaneously and licked her lips. It gave me a stiff cock, I couldn't help it, it just looked horny. I gathered all the courage I had in me and that turned out to be quite a lot, because soon I was sitting with my cock in my hands looking at her. The guy who was fucking her saw me making eye contact with the blonde and motioned for me to join. "She would like to have more guys," I heard him roar, between his gasps and thrusts. I got up, took off all my clothes—in a rather awkward-looking way—and came to stand in front of her. I dropped to my knees and showed her my cock. She licked her lips and took my cock head with a big bite and then soon the rest of my cock deep in her mouth. That girl could suck, I loved it. From my vantage point, I could see just how hard that guy was fucking her. Her buttocks were shaking a lot after every thrust and I also felt how my cock slid deeper into her mouth and sometimes throat after every thrust..I enjoyed it and I felt the blond slut start to play with my buttocks. Wait a minute, her hands were leaning on the floor, it wasn't her at all. Slightly startled, I looked over my shoulder and there sat an insanely hot brunette, holding a cock in one hand and my buttocks in the other. She kneaded them and finally let her hands slide between my legs. I felt her grab my full bag and start playing with it. That was great, besides that sucking, this was exactly what I needed to get extra horny. I suddenly pulled my cock out of the blonde's mouth and turned around for a moment. I saw the brunette lay down on the floor with her legs wide, this was clearly meant for me. I crawled in, stuck my wet sucked cock in that wet gash and started fucking that slut really hard, I don't think I've ever fucked a pussy so hard. It was just a joy to do, that wet cock in that much wetter cunt, my balls hitting her ass as the blonde started licking my anus. She had gotten up to get a thorough assfuck. While she had a cock in her anus, she grabbed my buttocks with one hand, pulled it far out and pressed her tongue against my own star. Then she pushed a long finger in and started fucking me with her hand in my ass, as it were. Fortunately not her whole hand, because then I would have fled the club. I really enjoyed it. The brunette had those big tits that were shaking horny while I was fucking her hard, it seemed to have a certain rhythm that was separate from the rousing music that was being played.
I thought it was my turn to take that brunette ass now, the idea of ​​a blonde behind me enjoying anal sex made me a little jealous. Not on that blond slut, but on the guy behind her. And this brunette had an even nicer ass than the blonde slut. I just had to get up her ass and turn her around and let her get on her hands and knees. She stuck that fine anus back and with one hand she pulled a buttock aside. She already knew what I wanted, that was so nice and since she completely agreed, I spit on her star like in a porn movie and pressed my cock head against her ass, pushed it in hard and started pumping . I was up to my balls in that ass and saw how the brunette was sucking a heart on two cocks. Next to me was a beautiful girl with a beautiful colored skin and she offered me her tits, which of course I started licking and sucking. It didn't take very long for me to orgasm, just like all the other men and women in this spectacular orgy. I saw the cum flying in all directions, felt the brunette make her pussy even wetter by cumming, and finally squirted my cum myself, but not all over the brunette. Very quickly I turned around, grabbed the blonde's head, who quickly pulled her finger out of my ass, and squirted her mouth full. I made sure she was sucking my cock when I came so I could enjoy it to the fullest. There's nothing better than squirting your cum into a sucking mouth. I thought I did well for my first time. For the rest of the evening I decided to go and watch how everyone was getting along. The blonde and the brunette had had enough too and sat down next to me, gave me their phone numbers and even addresses, which I gratefully used for the months to come.
Later I ran into my friends again and they asked how it was in the club. They thought I would have run away and I wanted to tell them I was jacking all over the place, but hey, like I said at the beginning of this story, I didn't want a name, so I decided to pretend I had gone. "You see, we told you it wasn't for you, next time you better listen to your buddies dude!" they gave me a pat on the back and took me to our favorite pub, where I had a few drinks before looking for a job the following week. That night, I will never forget it. I have visited the blonde and the brunette many times and I had a great time fucking with them. Separately, but also them together in a horny threesome. Especially them together. I still have their songs, years later, and occasionally meet up with them, although I find their teenage daughters a lot hornier to watch, but that's a completely different story. I might one day tell you how I once fucked those young girls of just 18 in the throats while their mothers were fingering from a distance. Perhaps.
© The Stringpoint Group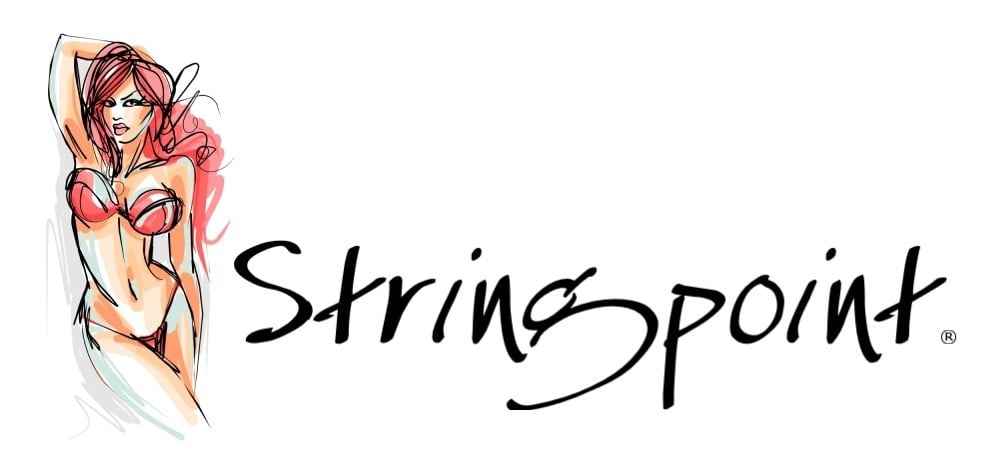 bron: sexverhalen24