From fantasy to reality
We are a lovely couple who have been together for over 35 years and like so many others we have had ups and downs. Although I must say more ups than downs. Even an average man with an average penis, but with a high libido and always horny who loves his wife very much. My wife is a beautiful specimen! with a small size and a nice shaved pussy, long blond hair, nice full ass and beautiful breasts D cup, a woman that many men turn for and then feel a big cock in his pants. I'm sure many men would love to fill her with their warm cum.
For a while I noticed that my wife was changing. She always wore a nightgown and is now naked in bed next to me. Where I used to have to take the initiative, she now takes my cock almost every day to be fucked wonderfully. Also her pussy is almost always wet and while fucking she begs to fuck her nice and deep and to spray my cum in or over her. Men's attention is also more there and gets a lot of compliments that she visibly enjoys more. As if she's more aware of it. Nude photos are now being sent to each other and videos where she is busy with herself. I also send her a picture of my stiff cock. Watching Porn Together Like I'm In Heaven. She has become a real sex goddess. My God she can fuck and make me horny. Recently had a violent sex party on the kitchen table where we came together wonderfully. I know she gets really horny when she sees men jerking off and cumming. She also finds it horny when she sees movies where a woman is fucked by several men with huge cocks in all holes. Honestly, the thought of my wife getting fucked by multiple big cocks is very exciting.
I arranged it during a weekend away in a nice hotel in the Netherlands. She knew nothing about it herself and thought she was having a romantic weekend with the 2. After a delicious meal, we went to our room where I asked her to undress and go to bed. She looked good in that horny lingerie. I could already feel my cock growing. Blindfolded her and fastened her hands and feet on the bed. Through an internet site I came into contact with 2 men who offer themselves to make a fantasy become reality. They were perfectly on time. I opened the hotel room door and they came in. They saw my wife lying blindfolded on the bed and saw on both faces of the men that this was all right. They walked up to her and one of them started to caress her breasts. She immediately made a cooing sound and noticed that it was not me who was touching her, she also started breathing a little heavier. She said nothing more. I did see that her pussy was already swollen from the fluid and her nipples were proudly up.
The other man took off his pants and saw a huge cock come out of his pants that was already thick and stiff. Saw from his face that he found her very horny and would like to fuck her deeply and fill her with his warm cum. But first he got on his knees next to her on the bed and sent his huge cock towards her mouth. When she felt this cock I saw her shaking on the bed with excitement. Immediately she opened her mouth and closed her lips around this delicious thick pleasure rod that became even thicker and that she clearly enjoyed this. The other man meanwhile also got rid of his clothes and this man also had a big cock that was clearly aroused by my horny writhing wife on the big bed. He carefully grabbed the sides of her horny thong, which had become soaking wet by then, and pulled it off her ass. Before throwing it on the floor in the room, he smelled the wet cross and saw that he tasted/licked it.
Immediately he dived between her legs and stuck his tongue deep into her wet pussy making her a loud moaning exciting sound. Her clit will undoubtedly have become 3 times as big. He licked her increasingly wetter pussy with his tongue and licked her ass as well. I noticed from her body that she was clearly enjoying these 2 men. Also in my pants my cock was big and horny. And then decided to enjoy it from a distance and take my cock in my hand and move it gently up and down between my hands. On the bed, a man was now being sucked violently by my wife and simultaneously licked on her wet cunt. She loved it and squirmed with pleasure. Out of the blue she focused on the man between her legs and when she had the horny wet fat cock out of her mouth she told him she wanted to be "Deep Fucked". He didn't let himself be told that twice. He slid his hands under her nice ass and lifted her ass a little. Then slowly that huge cock slid into her wet cunt. Very gently at first, but soon the pace got faster and faster.
She started panting and groaning and heard a lot of mumbling "fuck me, fuck me, fuck me nice and deep" Then the other man put his cock back in her mouth causing only a heavy moan that you could tell she was. loved this. The man on top of her came panting loudly into her wet cunt and squirted all the cum inside her. I noticed she felt this in her and she moaned loudly. Now the roles of the men changed. She released her hands and legs and placed her on her knees. The man who had been sucked before was now standing behind her with his horny dripping cock, ready to fuck her. He bent over where he wet her asshole with his wet tongue. The other man sat in front of her and shoved his semi-flabby sperm cock into her mouth, which she began to suck greedily and swallow it all. Something she had never done with me. In no time the cock was stiff again and she continued with the next blow job. The man behind her clearly had other plans and put his thick wet cock on her star. As soon as she felt this she moaned loudly and he pushed her buttocks further to the side. Then he placed this huge device in her ass nicely where I saw that the man really liked it. My wife also moaned and noticed that it was a bit painful but also delicious. Now she was getting fucked in the ass and she was sucking. I could clearly see that she was enjoying herself. This went on for a while and everyone in the room was extremely excited when my wife took off her blindfold and saw the men for the first time. The approval was written on her face. She turned her head to me and gave me a horny approving look. Then she told the men that she wanted to feel those 2 huge cocks in her cunt. The men looked at each other and one lay down on the bed and the other put my wife on his huge cock. Then the other bent over her and shoved the other wet cock next to his mate's into my wife's cunt. She began to tongue the man above her violently. The pleasure and thought that there were 2 cocks in her cunt and they touched each other makes my wife a highlight.
She came screaming as 2 huge cocks penetrated her. She eventually fell over on the back of the bed and the 2 men were standing next to her and jerking off violently. The man who came earlier also sprayed over her breasts. When the other threatened to cum she grabbed his cock and let him cum in her mouth. A huge load of hot cum was discharged into her mouth and saw her swallow it all. With horny eyes that couldn't get enough she looked at these 2 men. Who in turn looked at her again and stroked. These men also complimented her on how beautiful she was and that they have rarely fucked such a horny beautiful woman. When the men had said goodbye, I was also extensively thanked by my wife. It was a wonderful experience for both of them and who knows, maybe there will be a sequel one day.
© The Stringpoint Group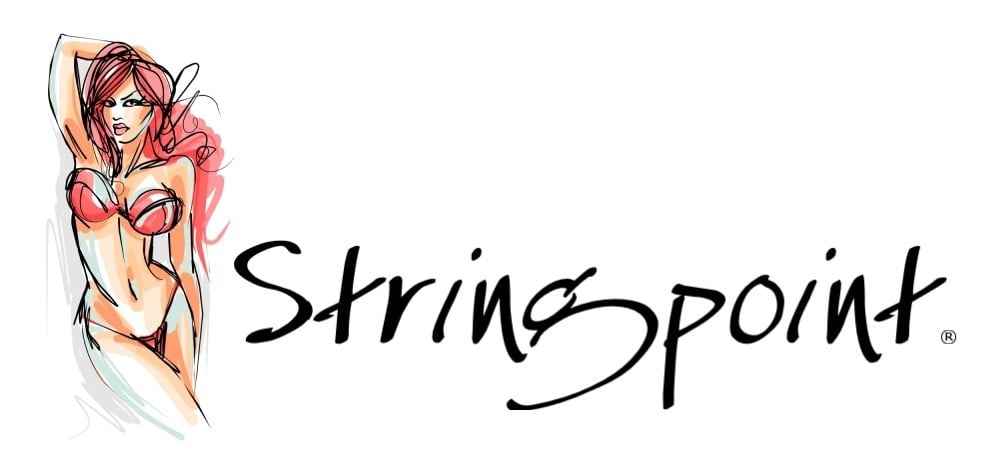 bron: sexverhalen.com