Two friend
Maria was waiting in a restaurant for her girlfriend, they had agreed to go shopping again. The friends loved this very much and did this a few times a year, it had not happened this year due to problems at work of her friend. At the beginning of the year, Christel had become involved in a reorganization of her work, in the beginning it looked like she would be fired. Fortunately that had not happened, now she worked in another department and was very busy there and had to learn a lot. Maria had known Christel for almost thirty years now, they had met each other at primary school. The first year they had been opponents, often fighting in the schoolyard. After the holidays they had buried the hatchet, they had become inseparable afterwards. During the time they went through school they did everything together, in secondary school it stayed that way. As soon as a boy came into one of the lives, he had to fit in with the other girl. At the age of eighteen they had had sex with each other for the first time, Maria had enjoyed this very much, the first time it had been less for Christel. Later they had done it more often and each had learned a lot from it, when they got a little older a man came into both their lives. They had not had sex together for the first few years of their marriage, but after a while she missed it and made love once and sometimes twice a year. Maria was lost in my thoughts when the door of the restaurant opened, Christel walks in and gives her friend a kiss, Maria is startled from her contemplation when she feels Christel's lips against her cheek. Laughing the women look at each other, they used to sit together every free minute now they saw a few times a year. Christel's eyes wander past her friend, she slowly caresses her lips with her tongue. In her mind it has been too long since she tasted her friend.
They order a cup of coffee with a pastry, the women have not changed much over the years. Maria has put on weight after the birth of her three children, Christel has been working hard in recent years to return to her figure of the good years. She has a little bit of hanging around her hips but she looks really good. she has long dark blond hair which is starting to turn a little gray here and there. Her husband has often asked if she would like to dye it so that the gray tint disappears, she continues to refuse with a smile. During the coffee they talk a lot and for a long time, the time passed by. Maria took hold of Christel's hand a few times and looked at her in love. Every time Christel looks into Maria's beautiful eyes, shivers of pleasure run down her spine. After the second cup of coffee, the women pay the bill and walk out laughing and arm in arm, just in front of the restaurant they meet a few beautiful men. These men look at the women, without looking at the men, both women walk past them. In the city they enjoy themselves by walking into various shops, they often do not come to those shops with their husbands. Maria buys a sexy lingerie set, Christel buys some clothes and in a shoe store she buys pumps with a very high heel. When Maria is looking elsewhere in a store, she buys a very challenging lingerie set. They have lunch in a restaurant and talk about various things there, Christel slowly looks straight at her friend. Maria feels shivers running down her spine and grabs Christel's hand tightly.
"Dear friend, do you feel like going to our hotel?" Without saying anything, the women get up and walk away with a brisk pace. A little further they turn right and leave the center, they quickly walk through a few narrow streets. When they arrive in a slightly wider street, they look around and stop for a moment. No one else comes after them, they enter a small hall. This is the hotel where they have been coming for years, after they met again in their marriage, they discovered this hotel. From that day on they go here two and sometimes three times a year, there is no one here to ask questions and they can stay there as long as they want. They register and receive a key, after which they walk up the stairs to the second floor. Maria opens the door and lets her friend walk past her. When the door closes and Maria turns around, she feels Christel's lips pressing on hers. The tongues of the women caress each other and then touch each other with a deep sigh. Christel lets her fingers run through Maria's hair, when she slides her fingers over her chest, Maria groans deeply and sinks a little bit down her legs. The women let go of each other and walk into the room, Christel takes off her clothes and disappears into the bathroom. Maria slowly lets her clothes slide off her body and then goes after her friend. Christel has just gotten out of the shower and presses her lips against Maria's for a fleeting kiss. When Maria is under the running water, Christel leaves the bathroom, draws the curtains and turns on a light to create a special atmosphere in the room. When Maria comes out of the bathroom she is wearing her new lingerie set, she knows that Christel likes it very much when she wears panties that completely cover her buttocks. The bra can be half for Christel so that the nipples just come out, while she put on the lingerie she felt the excitement grow in her body, her nipples are hard over the edge of the bra. Christel is lying on the bed and has put on a beautiful dark red bra with matching briefs, her somewhat large breasts are pushed upwards by the tight bra. The nipples are clearly visible in the bra, her lovely body is completely tanned by the sun.
Maria sits down on the edge of the bed and caresses Christel's legs with her fingers, Christel moans softly and slips a little on the bed. Maria presses her lips against Christel's legs and runs her tongue over them. She kisses every part of the skin and gently caresses every spot with her fingers. Slowly she crawls between her friend's legs and caresses the edges of the panties. Christel pushes her pelvis up to get Maria's fingers against her knoll. Smiling, she slides her fingers and tongue around her mound of Venus and then continues up her stomach. The excitement quickly grows in her body and she squeezes the sheets of the bed with her hands. As soon as the lips touch her nipples, she pulls Maria tight against her with her arms. Christel turns on her side and takes Mary with her, slowly the two women caress each other with their fingers, their lips meet for a long hot French kiss. Christel slowly sinks downwards with her mouth, she licks Maria's hard nipples, who lets out a deep sigh. Christel slowly turns around so that she comes to lie with her face near Mary's cave, she has turned her cave close to Mary's face. Maria lets her tongue slide down Christel's legs and presses her mouth tight against the cave. Christel lets out a muffled cry and gently rubs her lower body against Mary's mouth. Christel pulls Maria's panties aside and lets her tongue slide along Maria's wet lips. When she presses her tongue against the clit, she feels Maria's body shaking. The orgasm seeks a way out far from within, violently shaking the orgasm takes over her body. Through her movements she presses her mouth hard on Christel's clit, who feels her orgasm rushing with the same excitement. When Maria's orgasm slowly subsides, Christel's orgasm comes out with all its intensity, her juices flow down Maria's lips, licking every drop. Moments later, the women let go of each other and fall back on the bed.
Maria rises again and turns so that her wet lips touch Christel's, their tongues meet again for a long kiss. Maria caresses her friend's breasts with her fingers, who slowly starts to moan again. Christel caresses Mary's hair with her hands and pulls her tightly against her. She runs a hand over Maria's back and gently squeezes her buttocks as her fingers touch it. Maria presses her crotch firmly against Christel, they gently rub against each other and the pleasure begins to take on great forms again in both women. Christel presses her finger a bit between Maria's lips, while Maria presses her pussy further forward so that the fingers slide completely into her. Christel feels Maria's tongue sliding down her neck and then over the hard nipples. She enjoys the touch while shaking, gently caressing each other's pussy and breasts so that they can no longer postpone their orgasm and come to a second eruption with a cramped body. Christel slides off the bed when the orgasm gives her peace again, she grabs her handbag and pulls out a strap that can hold an artificial penis. Shiny she ties the straps around her body and pulls a penis from her bag. There is one on both sides, one goes into her own pussy and the other she can use to fuck her friend. At the bottom is a wire that runs to a battery pack. When she presses the button, the device starts to vibrate violently on both sides. She sits down on the bed and turns Maria on her stomach, Maria slowly rises with her buttocks. As soon as she is at the height of the penis with her buttocks, Christel pushes it gently and slowly inside her. She feels the vibrations throughout her body, when she grabs the penis a little tighter with her lips, the vibrations also flow through Christel's body. Both women enjoy each other, Christel fucks Maria with strong thrusts. It takes a while for the pleasure to explode again in both women, the juices flow down Maria's legs. Maria slowly sinks over onto the bed and pulls her friend with her. The penis continues to vibrate in their body, causing their orgasm to continue slowly. Maria pushes her butt off the bed a bit and lets her fingers slide under her, with a few firm movements she makes herself cum again. As soon as the orgasm recedes she turns a little so that the penis slides out of her cave. Christel presses the button to stop the vibrations. She loosens the strap and throws everything on the bed, pressing her lips to Maria's lips.
A little later the women get up and walk to the bathroom, they take an extensive shower and then get dressed. Three hours after entering the hotel, they go out through the front door and walk back to the city, armed with arms. They walk into the restaurant where they had met that morning. After a cup of coffee they each go their own way, they have an appointment for the next time. Maria has felt for some time that she probably wants to be with her girlfriend forever soon, whether Christel wants that too, Maria does not know yet. The love for her husband has disappeared for some time, the love she feels for Christal has grown in recent years. She still cannot sense what Christel feels about this, the next time she will really have to bring it up, otherwise it will be too late. Slowly she walks to her car, when she gets in, she puts the bag with the purchased things on the seat next to her, looking at the clock in the car she sees that she is home before any of the family comes home. She can then carefully tidy up the things that do not concern anyone else.
© The Stringpoint Group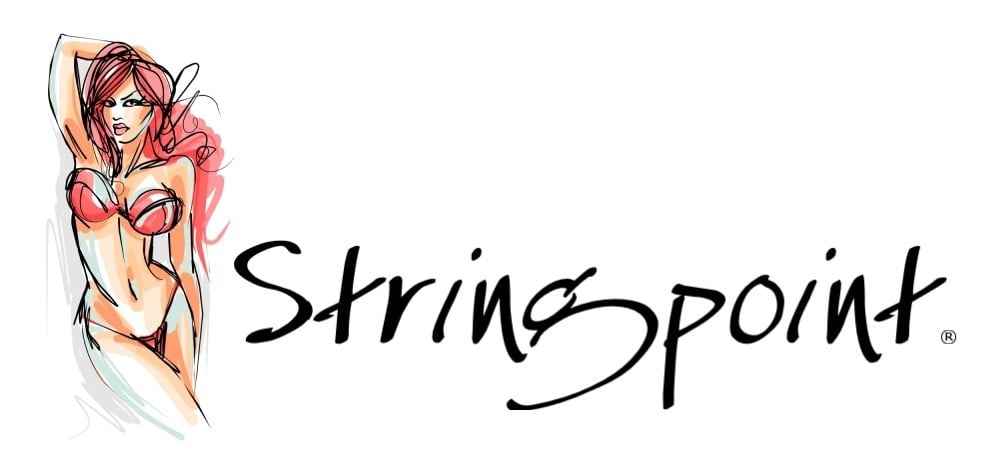 bron: sexverhalen.com