Submissive to her alone
I'm attracted to her voice, I don't know her but a very fine shiver runs through my entire body.
I am completely stiff from the tension! Moving is not an option at the moment.
There I am stiff from the tension in the middle of the supermarket. She whispers in my ear that I should do what she says. "Pay your groceries and walk back to your house". Normally I am not submissive but I do exactly as she says.
I don't understand why I listen to her. Am I going to let a strange woman I've never seen into my house? I can think all these thoughts but that doesn't stop me from doing exactly what she said to me. I turn my key and walk into my house and want to turn around. Before I can turn around she whispers in my ear; "Get on your knees and look at the floor…
I can't understand why I'm listening but I feel an urge for her touch.
I feel a touch on my neck and a small scream escapes. This scares me and I'm afraid she thinks I'm a coward now. Her hands are now both on my shoulders, starting their way down. She stops at my breasts and since I'm not wearing a bra she gently squeezes my nipples. What a wonderful feeling this gives, I want to turn around and see who gives me this wonderful feeling but I can't because I can't. Whispering in my ear, she orders me to take off my shirt. I am now sitting with a bare upper body in the middle of my living room. "Oh how beautiful you are" these words don't flash through my head but through my whole body. I notice that her voice is making me wet. "If I made you do one thing right now, what would it be?" I want to see her but I'd rather touch her. "I want permission to touch you" I say softly. She walks around me and grabs my hands. She puts my hands on her hips and tells me I'm allowed to touch her upper body but not to look at her. What a nice body this woman has. My hands go up to her breasts. I hope she doesn't wear bras like me.

My wish comes true and my hands caress her large soft breasts. This makes me so incredibly horny. My fingertips caress her perfect nipples and I can feel my panties getting really wet now. "Stop and get on your hands and knees and keep looking at the floor." I do exactly as she says without any resistance. I feel and hear her walk around me and stop at my buttocks. Her hands grab my hips and her voice sounds sultry as she says: "Let's see how horny my body makes you". This scares me because I feel my panties getting wetter. Her hand goes under my skirt and towards my pussy lips. She stops and feels my panties. "I've never had a girl who gets so horny just from my body and voice". This only makes it worse and her hands on my body make me stiff with tension and horniness. Her hand goes into my panties and she starts to caress my pussy lips. I almost slump through my arms and start moaning very softly.
"What a wonderfully horny girl you are" she whispers softly in my ear. Her fingers go harder and harder over my lips and then I feel her middle finger gently enter me. "Have you ever been this horny by another woman?" "No ma'am I don't think so" is my answer. This was also true because until now I had only had sex with other girls. But this was a woman and not a girl. She starts fingering me harder and I start moaning louder. "Tell me what you want" the woman says again in a soft tone. Right now I want to do everything with her because of the horniness that gets worse with every touch. "You" is all I can say through my panting. She laughs and jerks her fingers away from me. I feel her pull my arms back and handcuff me. I am also blindfolded and she orders me to lie on my back.
I hear all kinds of sounds, but because of the blindfold I can't see anything. I smell a wonderfully horny scent and before I know it she presses her labia against my lips. I feel a little bit of pubic hair and I can feel how wet she herself got from looking at me. My tongue licks her outside lips and from there I move towards her clit. I hear her breathing faster and she orders me to slow down. How delicious she tastes and how nice her lips feel as she starts riding on my tongue. "aaaawhhh you are so good at this". Her voice makes me so horny that I start to tremble with excitement. " Oooooh girl you are so horny ". I start licking her faster and harder and I myself start panting harder and harder and moaning in between. I feel her move away from me and she turns around. Pushes clit back into my mouth and at the same time starts biting softly on mine! My body starts to shake and I feel that she could make me come at any moment. She starts to moan louder herself and she says: "You can only come when I say it is my hot thing". With a lot of effort I try to hold back but this is so difficult. I feel her tongue run over my clit and the handcuffs rub against my wrists. When she puts her fingers deep inside me again I can't hold it any longer and I can feel the horny escaping my body like a long scream of pleasure. Shockingly I come but at the same time I feel an icy pain. She picks me up and turns me around. "did I say you could come"? "I thought you were going to listen to what I say". I feel a hard blow to my buttocks followed by an even harder blow. This just makes me hornier. This woman is so horny I do not understand what she is doing to me but this is really wonderful.
"next time we'll try this one more time and you'll do exactly as you're told okay"? I'm still very shocked from the cumshot but I tell her I understood. She takes the cuffs off and tells me to keep my blindfold on until the door is closed. The door slams shut and I can't wait to get the chance to do exactly as she tells me.
© The Stringpoint Group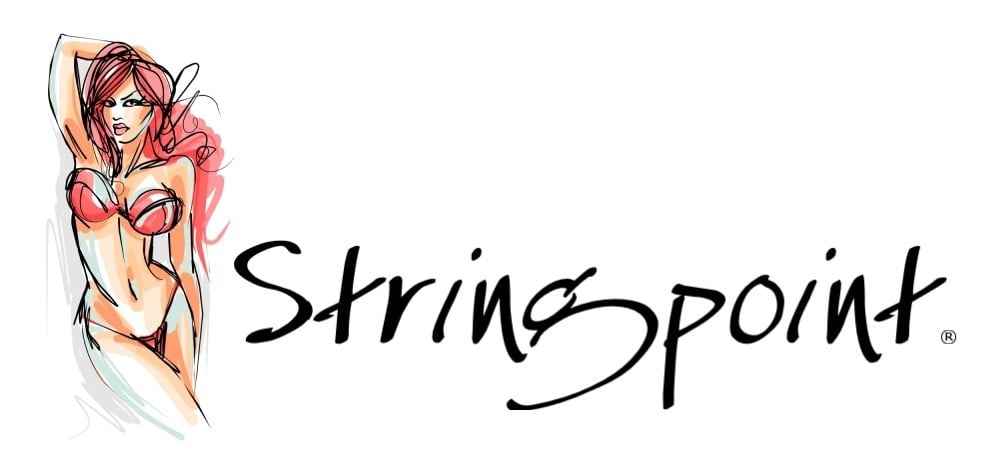 bron: Oops.nl