Our first experience in a sex shop
Mireille and I have been together for about six months. From the very first moment we ran into each other in a bar we couldn't keep our hands off each other. We have absolutely nothing to complain about our sex life, but it can always be more exciting. That's why we decided to pay a visit to a sex shop near us.
We had decided beforehand that we could both choose two fun toys that we could then try on each other when we got back home. It was Friday afternoon and we entered the sex shop together, both dressed very provocatively. Mireille had put on a short dress, underneath a pair of hold-up nylons and a thong. She hadn't put on a bra, her beautiful breasts stood tall in the dress. She had also put on a pair of long patent boots that came well past her knee. I myself had put on a short leather skirt with a red angora sweater on it. My breasts, which were a lot bigger than hers, I wrapped in a bra with half cups, so that my hard nipples had room. I too had put on a pair of hold up nylons, mine had a thin seam, with a pair of horny stiletto heels on my feet. As soon as we entered the shop, Mireille walked over to a rack where dildos and vibrators of all kinds of materials and in all sizes were displayed. She immediately came back with a really long and quite thick pink dildo that could be used on either end.
"I'm sure we'll both enjoy this," she whispered in my ear, holding the big dildo tightly in her hands. I gave her a short and fierce French kiss and in turn started my search through the shop. I walked past a large number of dildos and vibrators, past all kinds of sex games and I saw one where dice were used to indicate who should do what to whom. Massage oils, edible underwear and other beautiful but also challenging, even vulgar lingerie, pantyhose and nylons were available. I ended up in the sm department at the very back of the store. Whips, butt plugs, nipple clamps and more such attributes were displayed in abundance. I decided to bring a nice big butt plug, because I now know that Mireille likes it when I play with her ass. I wasn't sure if she could handle something this size, but I thought it was worth a try. Mireille came walking up to me at that moment with a bag. She had already paid. She wouldn't tell me what the second article she had chosen was. "That's a surprise for you," she said with a lovely smile on her face. A face in which the blush showed that she had already had the necessary exciting anticipation.
Immediately afterwards she gave me a nice French kiss and told me she would wait outside for me. She didn't want to know what I had picked out for her, because then it wouldn't be a surprise anymore. At a leisurely pace, I walked past the scaffolding again and finally decided to buy another fairly large strap-on. The strap-on I chose had a big head, its shaft was nicely veined, it looked like it was a real big cock. I took care of a pretty middle-aged woman who was standing behind the cash register. She looked quite nice, and for a moment the thought occurred to me to ask for her phone number. I had to admit that I would like to have sex with her sometime. She was wearing a tight short skirt, and the buttons of a garter belt pressed through the fabric, as if to say: Look, I'm wearing nylons, not tights. She walked in a pair of high heels. At checkout she said that I had made a very good choice by buying this strap-on, because she had one herself, and she really liked it. After putting everything in a nice bag she wished me a lot of fun with my new toys. "I think your girlfriend will enjoy it too," she said, looking at me with her beautiful eyes. I thanked her and walked over to Mireille who was waiting for me outside.
We walked back to our house together. I didn't even have my key in the door when Mireille immediately started tongue-in-cheek. I quickly opened the front door and together we stumbled into my bedroom, kissing and caressing. We threw the bags next to our bed and started to undress each other. Once naked, the fun could really begin. Mireille was the first to take the big pink dildo out of her purse and lay down right in front of me. Our pussies were pretty close together and very slowly Mireille started pushing one side of the dildo into my pussy. A moan escaped me, because I already knew what was coming. The other end of the dildo went very smoothly into my girlfriend's pussy and immediately Mireille started riding the dildo. With every thrust she gave, the dildo not only went deeper into her own pussy, but also into mine. I too started thrusting and both Mireille and I felt the dildo slide further and further into us. Our pussies were almost touching each other, the dildo had already disappeared inside us. I felt the dildo hit my uterus as Mireille and I both lowered ourselves further onto the dildo. The dildo rubbed nicely along my G-spot and it didn't take long before I came for the first time moaning hard. I kept moving for a while, then took my part of the dildo out of my pussy and moved it further towards Mireille. The dildo went further inside her. I increased the pace a little further and Mireille came wonderfully. Together we licked the dildo clean, I licked her part and she licked mine. We then gave each other a delicious French kiss and tasted each other's horniness in our mouths. Then we left the dildo for what it was and it was my turn to grab something from my bag.
Before I took the butt plug out of my bag, I asked Mireille to get on her hands and knees, stick her ass far back and not secretly look back. She was only too happy to do this. I took the butt plug out of my bag and started licking it wet first. I also didn't leave her ass unlicked. For a moment I let my tongue slide into her asshole as well and I felt her shiver. She always loved it when I did that. "Honey, don't tease me like that. Now let me know what you have," she asked me in her horniest voice. "Are you sure you're ready?" I asked her. "Hmmm, for sure!" she moaned. "Okay honey, if you're really sure. Just relax!" I whispered to her and at the same time I put the butt plug against my girlfriend's asshole. As I slowly pushed him in, Mireille began to moan. The narrow part of the butt plug was now in her asshole, but the thickest part was yet to come. I kept pushing calmly and when she felt that the butt plug was still quite thick she asked if I was being careful. I gave her a kiss on her beautiful ass and assured her that I would be very careful. Meanwhile, the butt plug had completely disappeared in her ass. Only the flat part was sticking out of her ass. Slowly Mireille started moving her ass. It was a beautiful sight. I let the butt plug sit nice and deep in her ass and sat myself with my head under her slightly spread legs. Mireille realized what I meant and came to sit with her wet pussy on my face. I started licking her with long strokes and twirled my tongue around her clit. Every now and then I felt her butt plug to see if it was still all the way in and gave it a little push to make sure, but I kept licking her. Her clit swelled further from her excitement and I felt her start to move with my licking movements. Just before she came I stopped licking her and grabbed my bag for the second time.
That's where I got the strap on. I tied it to myself and asked my horny girlfriend if she wanted to lie on her back. She just had to keep the butt plug deep in her ass. As she turned around, the butt plug came half way out of her ass. I pushed him back and spread her legs. With the strap on I rub her wet swollen labia. Mireille enjoyed visibly. "Are you going to take me deep in my pussy?" she asked, looking at me very naughty. "Yeah, horny slut of mine," because I know she gets a kick out of being humiliated from time to time. I immediately heard her say back very horny; "Hmm mistress, please fuck me!" I teased her a few more times by sliding the fake cock through her pussy lips a few more times and then I pushed the strapon deep into her soaking wet pussy in one thrust. She let out a small scream but almost immediately started moving and moaning. She was now completely filled. The butt plug now stayed neatly deep in her ass. They rubbed against each other and soon she came out moaning loudly. I took the cock out of her pussy, but I left the butt plug. Then I took off the strap-on and turned it inside out. She helped me put it back on. Now the cock was in my pussy. I felt him deep inside me. It was a wonderful feeling.
It was now Mireille's turn to get the last item from her purse. To my surprise, she pulled out some electrical device. "The woman in the store said this really makes for a great orgasm," she told me as she finally got rid of the strap on me. She kissed me and pushed me back on the bed as she did. I landed on my back and she went down kissing. When she got to my pussy she spread my legs and attached a kind of butterfly to my clit. The device also had two longer appendages, one of which she pushed into my pussy and one into my ass. Then she grabbed the box attached to it with a wire and pressed a button. I felt the butterfly suck on my clit and keep sucking. My clit quickly got bigger and redder. Then Mireille pressed another button and I felt that the labia of my pussy and my ass started to give electric pulses alternately. It made me very horny and felt that an orgasm would not last long. It only took about ten seconds before I really came so hard that I started moaning loudly and squirming in bed. Mireille lay on top of me and pulled hard on my nipples. "Is it nice baby?" she whispered horny in my ear. I couldn't answer. I felt a second orgasm fast approaching. Mireille gave me a French kiss as I started shaking again. The third orgasm followed soon after the second and I begged Mireille to turn the thing off. "Oh honey, I can't take anymore!" Mireille laughed horny. She picked up the box and pressed a button again. Instead of turning it off, she turned the device even louder. I screamed two more times and then passed out from the excitement. When I came to I noticed that Mireille had turned off the device and had taken it off me. She lay next to me on the bed and caressed my stomach and breasts. She kissed me and then said she wanted to try the device next time. I promised her and I crawled even closer to her. Naked but also satisfied we fell asleep together.
© The Stringpoint Group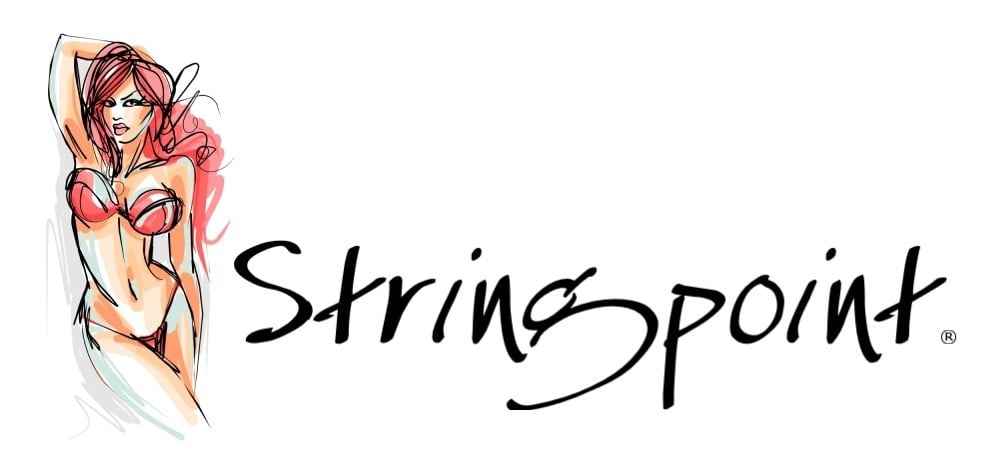 bron: Oops.nl