Night in the cell
Just picked up while on a shopping spree, accused of passive assistance during a robbery. I would have been on the lookout… even though as a good housewife I wasn't aware of anything. It must have been a mistaken identity, but the cops who plucked me off the street didn't listen to my cry of innocence. After I punched one of those show-offs in the face out of sheer frustration at so much injustice, I was handcuffed and taken to the police station, where I had to hand over all my personal items right away. For two hours I sat in a musty interrogation room, waiting for my turn.
Finally I heard the door open behind me, but I refused to see who came in. A warm-sounding female voice said I would not be interrogated that day because all the detectives were called away on duty. The woman said she was an intern who was instructed to take me to a cell where I would have to spend the night. She had to frisk me beforehand.
"This can't be true!" I yelled, jumping up and turning in her direction. "All this is one big mistake! Isn't there anyone here who… Zoe!?"
She didn't answer. I didn't even notice any sign of recognition, but I definitely recognized her! In her uniform, the daughter of our neighbors across the street looked even more beautiful, even more elegant… even more seductive than the image I had of her cycling down the street in a summer dress. Stunned at having to run into her of all people here, I didn't resist when she extended her hands to me. On the contrary, I registered every move she made. The way she felt me ​​was even pleasant. In fact, it was hard to grasp what she evoked in me. The fingers with which she examined the contents of my bra through the fabric of my T-shirt immediately gave me an aroused feeling. Liked it or not, Zoë effortlessly nipped my last remnant of resistance in the bud. I struggled not to sigh as her hands slid down the inside of my thighs under my skirt. I felt like wax in her hands and a shiver ran through my whole body. I nearly floated when she ran a hand over my panties, confident and skillful.
"Finished!" she said a moment later with a smile. "I'm taking you to your cell now."
I should have protested, thought about home, asked to make a phone call… but I got nowhere. In reality, I trudged after her on trembling legs, gazing in fascination at her flowing hair and the exciting, graceful swaying of her tight, young hips and bum. In the six months that Zoë and her parents lived opposite us, the beautiful girl had caught my attention many times. Still, it was a shock to me that I fantasized about how nice it would be if she stayed with me that night. Out of nowhere I suddenly got the feeling that in that case my forced stay in the cell could still become a pleasant experience, but yes… Zoë behaved so coolly and professionally that I didn't have to count on it. At the same time, it was also reassuring. Fantasizing can be fun, but I was a neatly married woman and I had better keep it that way.
The hard metal cot with the mattress far too thin, the musty-smelling pillow and the abrasive cotton sheet were not conducive to a good night's sleep. Not to mention my concern for my husband's anxiety because I wouldn't be home that night. However, that concern quickly faded into the background when, after a long time of restless tossing and turning, the cell door gently opened. In the faint glow of the nightlight in the hallway, I recognized the contours of my girl next door at once. Just as softly and slowly the door closed again and I noticed that she was feeling her way. I could tell from her shuffling footsteps that she was stopping at the head of the bunk. Suddenly her head was close to mine. Her breath caressed my cheeks as she whispered to me that she'd forgotten about the internal exam earlier in the evening.
"What do you think of me?" I bit stunned. "Do I look like a drug mule or something?" I wanted to bounce back angrily but 2 strong hands kept my shoulders firmly pressed on the bed. "I want to go home! My husband doesn't know where I am!"
"Calm down, Brenda..! I called your husband. Bart knows you have to stay here until you're interrogated. That internal investigation is just routine, by the way. You really have nothing to fear. Women amongst each other, you know. I'm not going to hurt you."
"She called my name and my husband's," my mind buzzed. "So she recognized me after all." An observation that was enough to keep her lying back obediently, and her hands soon disappeared from my shoulders. Behind me I heard the rustle of cloth being pulled out. Before I fully realized what was happening, the sheet flew off me. Seconds later, Zoë pulled my T-shirt up to my chin and immediately afterward, her fingers clawed hard at the tender flesh of my breasts. At first I wanted to protest, but when she bent over me and I felt my right nipple be encircled by her soft lips, my protest melted like snow in the sun. An involuntary moan escaped me as she started spinning her nice hot tongue around and over my fast hardening nipple. Suddenly I felt one of her large breasts, which I secretly admired for so many times, rub against my cheek.
It was spinning in my head. Twenty years of marriage, twenty years of monogamous straight existence were suddenly jeopardized, just by tender licks and a soft girl's breast caressing my cheek.
"Not a word about this to Bart," I heard myself lisp.
Still surprised that I gave in so easily, she assured me in a whisper that my husband would definitely never hear from her. With that, she broke down my last barrier and it was stronger than me as I grabbed her breast with both hands and led it to my mouth. Like a good student, I followed Zoe's lead by sucking her hard tip vigorously between my lips.
"Oh yes…" she said, followed by a deep sigh, which made me know that it was all right. Lying on my back and she was bending over me from the headboard, we licked, sucked and stroked each other's breasts that it was a sweet delight and at the same time the horny lust she evoked in me became stronger and stronger. It wasn't until after a long time that her fingers went down, caressing my stomach and slid under the fabric of my panties, that I remembered that pre-arranged internal examination. However, research…? Then why did she go in search of my clit so emphatically and above all… Why did you do so many treats with it, once she found my button? But oh well, I didn't care. In some inexplicable way, I felt so incredibly comfortable with her. At the same time, I was so excited and so horny that she could just do anything with me. I think Zoe could follow my train of thought, as she responded by gently stroking my quite aroused femininity with her palm. Burning with desire, I pressed my hot epicenter against her hand, hoping she would make me hers with penetrating fingers.
I heard her chuckle softly but clearly at so much undisguised lust, but she didn't give me my way. Her hand slid down my lips and suddenly I felt a fingertip exploring the tiny scales around my star. However, she did it so exciting and so tenderly that I didn't even think about resisting as the tip of her finger fought against my sphincter. I forced myself to relax and I succeeded. Immediately a phalanx slid into my dark canal. I braced myself for what was to come, but then Zoë unexpectedly withdrew her finger. Her hand slid over my lips again, this time up, my bottoms off again.
"Be kind to me, Brenda. Then I love you…"
"Hmm"
"Great… Then take those pants off and move up a bit, so you can examine me at the same time."
No sooner had I finished what she told me to do than Zoë slid next to me with that nice body of hers.
My wildest intimate fantasies came true as we embraced each other deeply. So much soft nudity, so much warmth, so much… woman. As soon as she pressed her mouth to mine, we went into a scorching French kiss. An incredibly hot kiss in which we both put our longing for each other. She kissed so nicely, and meanwhile she guided my fingers between her splayed thighs. Her lips felt soft as velvet, yet very warm and moist at the same time.
"Go on," said Zoe, interrupting our fiery kiss for a moment, but soon she took possession of my whole mouth again.
Suddenly her hand was there and what I wanted much earlier happened now. Two eager fingers effortlessly slid into my craving cavern. For me the signal to also give her what she longed for.
A first warm shiver ran through my whole body as she began to move her fingers at a slow pace. At the same time I knew that this was going to be a night that would stay with me for the rest of my life. Voluptuous and writhing with desire, I tucked my body tight against hers. Much faster than I could have ever imagined, she sent me into seventh heaven. A moment of ecstasy like I've never experienced before and at the same time I realized that I suddenly didn't mind this night in the cell anymore.
© The Stringpoint Group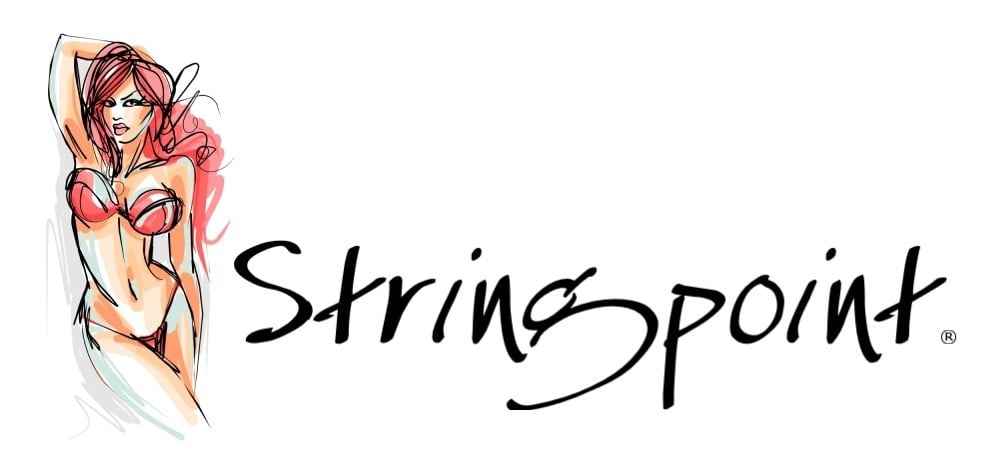 bron: Oops.nl