horny weekend
It was Thursday night and tomorrow they were going to a recreation park with a nice group of friends for the weekend.
They all had busy lives, and were looking forward to a nice relaxing weekend.
Michelle had agreed with Wendy that they would meet the night before to sort out some things to take with them. Just fun, friends among each other without the men around.
They sat together on the couch and were making lists so as not to forget anything.
Everyone in the group knew that Wendy was a very reticent solid thing and didn't like sexual comments.
What no one knew, however, outside of her husband, was that that image did not match reality at all and she had agreed with her husband that it was time for their friends to find out too.....
Michelle had already noticed that Wendy was dressed very sexy. She was wearing a bright red short and very tight dress that showed off all her curves perfectly.
She also didn't see the edge of a pair of pants or anything and she wondered if Wendy was wearing a small thong because Wendy was not such a woman at all.
When Wendy got up to go to the bathroom, Michelle looked as inconspicuously as possible but intently at her friend's shapely buttocks, but she still couldn't see the outline of a pair of pants.
When Wendy came back Michelle went to get a drink and when she returned with the glasses she could see through Wendy's position right between her friend's legs and from what she saw her throat caught her throat and she dropped a glass on the right. fall to the ground.
Wendy wasn't wearing any pants at all!
And what she found even weirder (very horny but strange) was that she could see very clearly that Wendy had shaved her pussy mirror smooth.....
The glass shattered between Wendy's feet, and the booze in it splashed up her legs. Wendy pulled her legs up in shock, and she blushed when she saw Michelle looking between her curled up legs.
She smiled at her friend and asked, "Do you like it?" And spread her legs as far as possible, giving Michelle wide view and access to the most delicious and beautiful bald pussy she'd ever seen.
"Didn't you expect that your decent girlfriend has such a clean-shaven asshole", and she winked as she said that to Michelle.
Without batting an eyelid she looked at Michelle intently and said in a hoarse whisper: "I would like to feel what it is like to be licked by a woman".....
Without saying a word, Michelle ducked forward and placed her lips full on her friend's deliciously horny pussy and immediately started licking her greedily.
She didn't expect Wendy to have such a really nice pussy and pushed her tongue as deep as possible into her friend's pussy.
Michelle noticed that Wendy liked it because the juices were dripping from her pussy, and she drank her friend's pussy completely.
With her free hand, Michelle unbuttoned her pants and pushed her fingers into her pants to finger herself. She felt her pussy juices dripping and she wanted to suck the horny hot pussy of Wendy to the last drop of pussy fluid.....
Wendy rolled up her dress over her bottom and spread her legs as far as she could to give Michelle plenty of room to lick her hot slit.
She pulled her dress up and over her nice tits and since she wasn't wearing a bra she could immediately take a hard look at her hard nipples while her pussy was expertly licked.
Everyone knew that Michelle was not only fond of cocks but also pussies, and apparently she was into it.
Wendy screamed as she came hard on her friend's tongue, and Michelle kept licking and sucking until she felt Wendy sink back exhausted.....
Michelle stood up slowly and helped Wendy take off her dress completely, leaving her incredibly nice body completely naked. The nipples on her perfect tits were outstretched, and her eyes were black with lust for her friend.
Wendy licked her lips as she pulled down Michelle's pants, and pressed her tongue between her friend's pussy lips as she stepped out of her pants and immediately took off her sweater and bra to show Wendy her nice C cup.
She squeezed her own tits and tugged at her nipples as she put one foot on the seat of the couch, grabbed Wendy's head and pulled to her pussy by the hair......
Michelle whispered :" never knew our decent Wendy would secretly be such a nice horny slut, but it's about time you lick my pussy", and she pushed her wet pussy against her friend's outstretched tongue.
She climbed onto the couch and put both feet on either side of her friend, pulling Wendy hard by her hair.
Wendy grabbed Michelle's nice ass tight and started greedily licking her friend's pussy to herald the start of a great weekend....
© The Stringpoint Group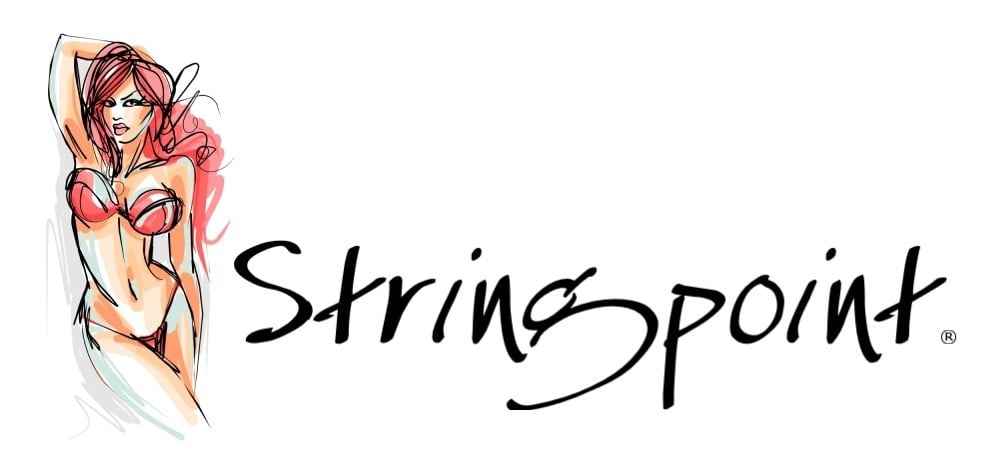 bron: Oops.nl