Hazing by soccer girls
Jacky is a horny bisexual tennis teacher, crazy about cum and pussy juices. Jacky is taken to the train in Nice by her cousin Peter and his wife Marja. She made carnal love with the hitherto monogamous husbands during two weeks of vacation in their bungalow. The highlight was the threesome where Peter fucked his brave Marja in her hole for the first time and who in turn was brought to an intense orgasm by Jacky licking and sucking so expertly that she came groaning and squirting horny. Jacky has refreshed himself at the pussy juice fountain of the mature thirty-something. During the farewell hugs on the platform, Jacky manages to run another finger through Marja's wet cut and lick off the cream.
Ladies, look, Peter says. A group of Dutch sports girls gets in there. Look like football players. Maybe nice company for your Jacky. Thank you Peter, very thoughtful you get one last goodbye kiss with a taste of your horny bitch. I definitely get excited when I see those sturdy girls.
Jacky looks for and finds a place with three soccer girls, two with masculine features in shorts, a feminine-looking lesbian with a short skirt. It turns out they are part of the orange football team for women under 19 and are in good mood after having won their tournament. They tell that they are called the three K's in the defense of young orange, the K wall: Karin, Karima and Katinka. Kutten-muur thinks Jacky, she had immediately seen that she will share the compartment with three real lesbians for the next few hours. The tall blond Karin is the most burly, Karima has an athletic body, brown eyes and black hair. The redhead Katinka has pronounced feminine shapes, big breasts and a firm ass with mighty thighs. The three are also emphatically including Jacky, her sporty body, pointy bosom, beautiful face and muscular tanned arms and legs. Jacky thinks she can get these girls out of their clothes in the southern French heat with some exciting stories. Jacky begins to talk about her two-week vacation with her cousin and his wife, the threesomes and the sexual contacts with cousins ​​separately. The girls listen with fascination with squeezing slots and especially want to hear the spicy details about the arousal of Marja. You have such a nicely trained body, what kind of work do you actually do, do you also have those adventures, Karin asks. Jacky thinks things are going in the right direction with the lesbians' lust needs and is going to talk about the spicy parts of her job.
I am a tennis teacher and I am jointly responsible for the youth policy of the club. My main job is to keep our teenage girls at the club. We have found a successful approach for this. Girls from 13/14 years receive a relaxation massage after tennis lessons aimed at becoming aware of physical feelings. Usually within five sessions the teenage girls succeed in fully concentrating on their gut feelings, massaging them naked and making the usually virgin pussies cum. Those are the raisins from my work, I always end up with wet panties. It also makes me feel warm and humid again. Jacky opens her thighs and puts her hand in her panties. Several girls want more and more after that orgasm and we take them apart in duos or threesomes and teach them to make love to each other and make them come. Once initiated into girl love, they often stay with our club as best friends for years to come. Girls with more heterosexual needs are involved in the policy to keep the teenage boys at our club.
Karima and Katinka are now also fingering themselves in their groove. Karin sits next to me and puts her long arm around me and starts to knead my chest, she puts her other hand in my panties. You want to arouse us, Jacky. You did a pretty good job of that. Let's see who we can get the most cunt juices flowing. She starts to take off my panties when the announcement is made that 'dix minutes nous arrivons à Paris'. Rest for a while, Jacky thinks about how to regain the upper hand with these three teenage girls. Now go to the toilet quickly, Jacky and make sure your holes are clean when you come back, says Karin. Jacky already suspects what that will mean, she will do her liquid and solid stools and clean her anus extra well with wet fingers. She notices that the soccer girls don't pee.
When the TGV has left Paris, Jacky proposes to give a demonstration of such a relaxation massage. Karin says: never mind Jacky, we are not that soft, we will give your wonderful sports body a real turn. You get the hazing for girls who want to join our pot network.
The hallway door is locked, curtains are closed and within a minute we are all out of our scarce clothes. Jacky raves about a delicious variety of tits, ass, slits and muscular thighs. Karin has a thick head of pubic hair, but her large labia with piercings are quite shaved. A clump of hair peaks under her armpits. The other two are shaved, nice bare cunts with the same rings through the labia, the rings are slit-shaped with a glittering button at the end, like mini pussies. Karima has a beautiful bronzed color, Katinka could have modeled for a painting by Rubens, just a bit more muscle than fat layers. All three have a K tattooed above their mound of Venus. The girls delight in Jackie's beautiful fully tanned body. She is laid on the couch, groped everywhere and caressed by three pairs of firm hands. Skilled tongues work her three erogenous holes. They take turns sticking their thumb and forefinger into her slit and her anus and pump them up and down firmly. Jacky gets wetter and wetter and starts panting and moaning. Karin kneels over her head and pushes her big tear onto her mouth.
A pinky thick clitoris sticks out. Lick and suck baby, make me cum soon. Karima kneads the tits and sucks on the erect nipples, Katinka spreads the labia, licks deep into Jackie's sheath, sucks on her growing clit and pumps her ass with two fingers. Karin moans as she cums, letting her fat horny flow into Jackie's mouth. Jacky smirks and cums promptly too. The girls smoothly switch places for the 2nd round, doing their job until Karima and Jacky moan to their horny climax. At the third round Karin asks, where is your G spot, Jacky, you haven't really come completely yet, you haven't started squirting yet. It's high up in the front of my sheath, a big cock could get in, Jacky says, thinking that part is done. She is starting to get tired of the constant stimulation. Karin grins, I know something about that, you go eat that nice crack and thick clit of Katinka, looks just like a dick. She pushes five fingers into Jackie's slit, and starts to force it in, Jacky thinks she is about to tear out, she has never had children and feels what women in labor have to go through. Suddenly Karin shoots up to her wrist in the pussy. That gives Jacky immediate relief and the horny feelings get the upper hand again over the pain in her vagina. Karin immediately finds the ridges of the G-spot expertly, everything inside is nicely lubricated and she massages Jacky's most sensitive spot for minutes. Jacky starts to shake and shiver, gets into a pleasure delirium and comes completely with a primal cry. The juice sluice opens completely and the horny squeezes out through Karin's wrist. Karin pulls her hand out and slurps as much of the horny juices as possible. Karima and Katinka also come along to enjoy the creamy cunt juice. Jacky, half knocked out, thinks it's done now. Not so.
Now we're going to do the last part of the hazing, says Karin. Karima takes Jackie's briefcase and takes out the few clothes. She puts the clothes under Jackie's dizzy head. Karin positions herself with her crack at a greater distance above, she pulls her fleshy labia extra apart and directs her urethra. Open your mouth honey, you're getting a golden shower. If you drink it all, your clothes won't get soaking wet. She produces a stream of steaming piss, of which Jacky can still catch and swallow half, but the rest runs all over her head on the clothes and the couch. In the meantime, Karima and Katinka, giggling with an open tear, do a lot of peeing for women on the breasts, stomach and lower body. Karin stands up and shakes the last drops from her urethra and wet vagina. That was nice, didn't you Jacky, you have now fully cummed and baptized, your initiation has been successful, you can always come to our parties in the players' hotel after a game. Then you can get a K tattooed above your cunt, let's do it like this. Karin wipes the piss from Jackie's stomach and uses a can of non-washable purple ink to put a graceful K above her cunt. You can enjoy that for another week or so, before it goes off, we'll pierce those piercings in your beautiful labia next time.
Jacky smiles and regrets at the same time, she has never come so violently and she feels raped and fucked by those oversized teenagers at the same time. In ten minutes we will arrive in Rotterdam, the intercom sounds. The soccer girls quickly attract, give Jacky a wet kiss and get out. Nobody wants to sit in the compartment with Jacky. She drips smelly to her house in the Amsterdam Pijp, takes a shower for half an hour, crawls naked behind the computer to order a g-spot vibrator.
© The Stringpoint Group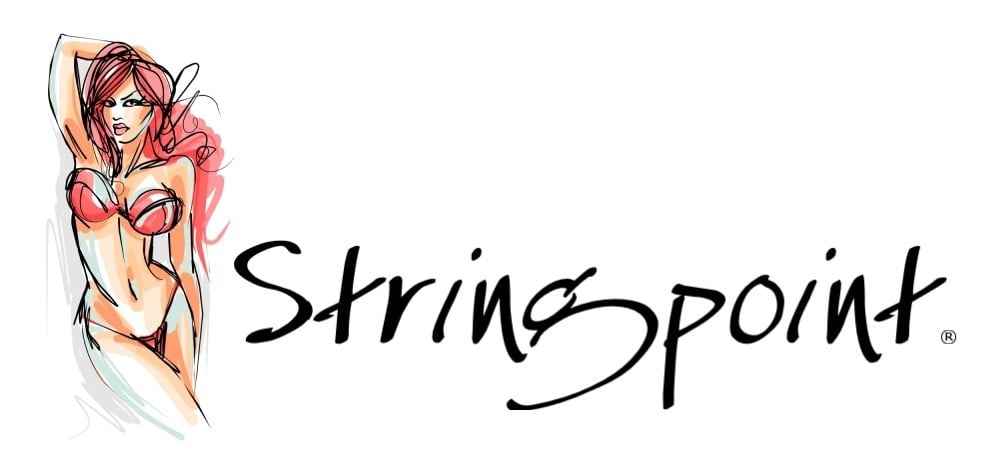 bron: Oops.nl