Date with Susan
With beating heart I am on my way to my appointment in a town in the middle of the country. After years of fantasizing I had taken the plunge. Through a special dating site, I was introduced to Susan, a beautiful blonde my age who had the same goal as me. After a few messages back and forth we had taken the step to meet on a terrace somewhere on the water.
Let me introduce myself. I am Nicky, 39 years old and married to Daan for 15 years. Long dark hair, dark eyes, slim and blessed with some nice big breasts. We have two lovely children and a busy life together. Our sex life is certainly not bad. Yet I have always felt the unrest to really experience what it is like with another woman, to have an erotic evening together and see what happens and how that feels. As a teenager I kissed and felt a few times with another girl but never did anything with it again. That curiosity has always remained. Fortunately, Daan didn't mind at all when I told him that once in bed, in fact, he thought it would be exciting if I would do that.
I arrive at the parking lot which is quite full, luckily I just find a spot for the car. Half past seven, right on time. It is a balmy summer evening and the terrace is quite full. I look around and see someone at a table all the way to the left waving at me. I walk to the table, a beautiful blond woman stands up. "Hi, I'm Susan, nice to finally see you!" she greets cheerfully. "Hi, I'm Nicky, yes very nice, and exciting!". We kiss each other on the cheek and sit next to each other. Susan orders us a glass of wine from the waiter.
Susan has medium length blond hair and is very slim. She has beautiful expressive eyes and when she talks she smiles with all her face, very beautiful and constantly with a mischievous look. It soon seems as if we have known each other for years. Susan tells me endlessly about her work as an independent consultant, that she is divorced and her two children live alternately with her and her ex-husband, and that, despite her new boyfriend, she finally wanted to take the step to meet with her. another woman. We talk about anything and everything like friends do and are soon drinking a second glass of wine.

After a while I tell her about my fantasies, why I took the step to do this and how relaxed I feel tonight with her. She smiles at me again. "Honey, that sounds a lot like mine! Delicious isn't it!'. I feel myself blush a little when we look each other in the eye.
We are now an hour and a half further. It is still lovely summer weather and it is now starting to get a bit dark.
She puts her hand on my arm. A nice feeling. "We are far from done talking. Would you like to come over for a drink at my house?" she asks with that mischievous look in her eyes. "The kids aren't here this week and I live a five-minute drive from here." I reply that that seems very nice and that I gladly accept her invitation. We pay for the drinks and walk together to the parking lot. She puts her arm through mine. "Drive behind me, we'll be there in a minute!" she says when we arrive at her car. She kisses me softly on the mouth. "There are cameras here so just a little kiss!" she laughs and gets into her car.
When I sit in my own, I feel a warm feeling in my stomach. I see and feel that my nipples have become hard. "Just a little kiss now..." I think and I feel myself getting even warmer. I follow her and soon we park our cars in front of her apartment in the center. "Come on, have fun!" she says upon entering. She quickly shows me her small but tastefully decorated apartment. She takes two wine glasses and pours us a glass of wine. 'Come and sit on the couch!, she says, placing the glasses side by side on a table in front of the couch. She lights a few candles. I sit next to her and we toast together. "On our acquaintance!" she says, "You are a lot nicer than I had hoped!". That mischievous smile again.
"You are a beautiful, smart and fun woman! Have a very nice evening!" I reply.
She puts her hand on my arm and strokes me gently.
"I thought your lips felt really nice and soft a moment ago…," she says softly.
I set my glass down and slowly lean towards her. My mouth close to hers. Closer and closer. Then our lips meet. She moans softly. We begin a kiss that never seems to end. Warm, soft, horny, our lips and tongues play together. I stroke her neck, her bare arms, her stomach. Then I find her breasts, I caress her there too and feel how her body reacts to my touches. I can feel her nipples getting bigger and bigger and she moans while we are still kissing.
"Pooh, it makes me warm, and it's so hot already..." she whispers as we kiss for a while. "Shall we take off some…" I quickly take off my shirt and bra and Susan does the same, so that we are only sitting next to each other in our short skirts. She looks admiringly at my full breasts and then feels the curves and caresses my nipples, which are now rock hard. Then she bends over and takes my nipples one by one in her mouth. Sucks, bites gently, licks. What a wonderful feeling that this beautiful woman spoils my breasts so well. I am now half back on the couch and have closed my eyes. I hear my moaning softly and I feel that I have become very wet. Then I feel a hand on my thigh, she gently strokes me there and slowly disappears under my skirt, upwards. She continues to caress me there while still pampering my nipples in turn, her fingers very close to my pussy now.
"How wonderfully warm you are there, sweetheart ...", she whispers sultry. "And your breasts are so delicious!"
Then she strokes my panties, gently with her finger, back and forth. A shock goes through my pussy. "Mmm, you like that, don't you ...", she whispers. I moan.
"Wait a minute…", she says and she gets on her knees in front of me, rolls up my skirt and slides my panties down. 'It might as well be out…', that wonderful mischievous smile again and before I know it I'm slumped naked on the couch. Susan also quickly takes off her clothes and cuddles up against me again.
We find each other in a new delicious French kiss and caress each other's breasts. Her hand slowly drops to the bottom, caressing me, through my stomach to my thighs. Teasingly she strokes me gently right next to my pussy. I moan and squirm on the couch. Then I feel a finger gently rubbing my clit and a jolt of pleasure shoots through my entire body. Teasingly slowly Susan puts a finger in my pussy and then another. "Mmm, you're really soaking wet sweetie, I want to taste you over there...".
The next moment she's on her knees between my wide legs. Her tongue moves gently over my swollen clit. I almost cum with pleasure. Then she puts two fingers in my pussy and sucks on my clit at the same time. That's too much for me. "Aaaaaaah! I'm coming, I'm coming! I'm coming!" I moan and experience a raging orgasm. Susan keeps licking me and sucking my love juices. "Gee, you cum so nice ...," she says sultry, softly sucking on my clit.
Then Susan rises and leans forward on her knees above me. Her pussy is now close to my mouth. I smell her delicious horny juices and see her lips glisten with moisture. Gently I start to lick her, past her nice pussy lips to her swollen clit, and back again. She moans and moves her lower body. "Ooooh honey, that's so horny...", she moans, "Please keep going like this...". I slowly pick up the pace and stray my hand to my own horny pussy. I can't remember ever being this wet and I gently stroke my clit.
Susan starts to shake and scream. "Oooooh Nicky, I'm cumming!!!" she yells. I now suck hard on her clit and her tasty juices flow in and over my mouth. While she is experiencing what seems to be an orgasm for minutes, I also have a delicious orgasm while fingering myself. For a moment we both lie down enjoying ourselves.
© The Stringpoint Group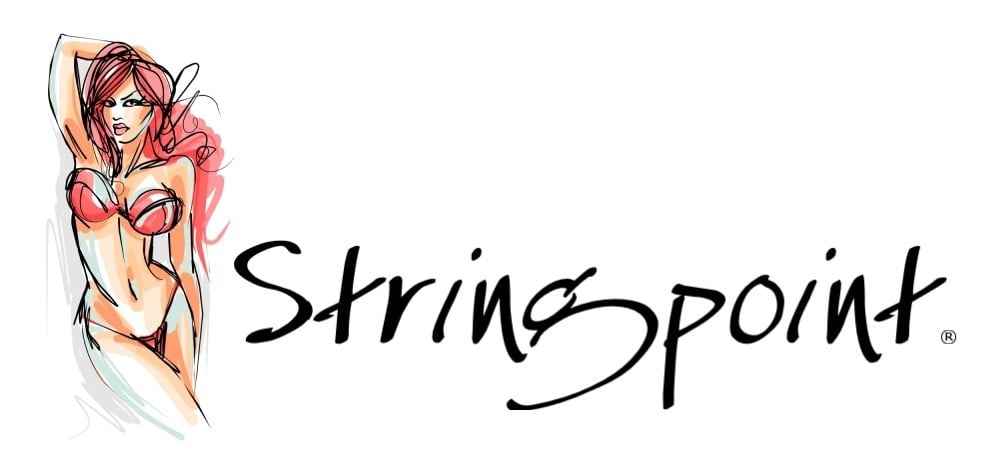 bron: Oops.nl