Bald pussies
It was Thursday, July 26. We had just passed our exam that evening in Heerenveen a great party. Because I don't really live close to school, normally I cycle 18 kilometers to school every day, I would spend the night with Suzanne, a friend who lives in Heerenveen. Suzanne and I are the only ones in our class attending MEAO after the summer vacation. But then she was nowhere to be found.
Early in the evening, she had met Bas, a boy she'd loved for nearly a year. As a result, because I had no key to her house, I was completely left to my own devices. And so there I was, at one o'clock in the morning, out in the schoolyard in the pouring rain. The crying was closer to me than the laughter. Suddenly I heard someone say behind me: "Hello Madelon, were you so hot that you went outside to cool off?" It was Mrs. Van      Outside, my social studies teacher. "No, if only it were. I was supposed to stay with a friend tonight, but she is nowhere to be seen. This is pretty shit. And to walk home now, with this rain, is not really getting anywhere ". In the meantime I started to get quite cold, because I no longer had any dry thread on my body. It had been a wonderful day, and I didn't have that many clothes on. Just white jeans, a white T-shirt and boat shoes. "Who would you sleep with?" asked Mrs. Van Buiten, who meanwhile was also getting pretty drenched by the rain. My answer was "Suzanne's". "I think he left an hour ago with a group of boys and girls," said Mrs. van Buiten. Shit, I missed that completely.  
I had been talking to some of the girls in the hallway and couldn't see the exit from there, including who had left. "Suzanne had been looking for you, but couldn't find you. Can't you take the bus home, or maybe a taxi? " "Well, the bus does not run after noon, and as a poor student I have no money for a taxi". Mrs. Van Buiten seemed to have doubts about something. Suddenly she said: "You know what Madelon, come home with me, then you can warm up and put on something dry. If you stay here you will catch a cold. I'll grab my bike, then you just have to cycle with me ". Although I wasn't really waiting for this, anything was better than standing outside in the rain. Inwardly I cursed Suzanne. How could she have left without caring about me? Mrs. Van Buiten arrived on her bicycle and I jumped on the back. "It is only a short distance", she said, "and I am happy with that now too, because gosh, I also get freezing now". About ten minutes later we arrived at her flat. Her house was part of an old warehouse that had been completely broken up. There were no walls in her house, but by strategically placing a few cupboards and plants, a few slightly separated spaces had been created, such as a kitchen, bathroom and bedroom.      
All that didn't really matter to me at the time. Fortunately it was nice and warm. There we were, both soaking wet. "Girl, you are ice and ice cold. Take your clothes off, I'll put them in the dryer, and then you can take a bath or shower ". Suddenly I felt a little embarrassed. There I was, in my teacher's house, and then I would have to stand naked? And because the walls were missing, without any privacy? Mrs. Van Buiten noticed my embarrassment. "Ah Madelon, you are not a prude, are you? I also take a shower myself! " And without waiting for my response, she undressed, kept her bra and underpants on, and headed for the bathroom. "Which would you rather do, take a shower or a bath?" she called from the bathroom. I put myself over my trepidation and followed her to the bathroom, because I had gotten so cold by now that a bath or shower sounded very tempting. "I'd rather take a bath, Mrs. Van Buiten." She had already opened the bath tap, and turned around. "Call me Lisa, now that I am so half naked in front of you, madam sounds very strange". Now she was right in front of me. I don't know how old she actually is, but I estimated her to be around 45 years old. She had a beautiful figure with heavy breasts, a flat stomach and brown hair slightly over the shoulders and was well tanned by the sun. She took off her bra and lowered her black thong. There I was, in the bathroom of my teacher, who was standing naked in front of me. To my great surprise, I saw that Mrs. Van Buiten, Lisa, had shaved her pussy. And, to my even greater surprise, I thought it looked beautiful. In fact, a feeling of mild excitement took hold of me. I struggled to take my eyes off it, something Lisa noticed. 
Now I don't have much experience with sex. I have had some friends, but it never got much further than feeling together. At the age of 18 I also have plenty of time. Never before have I been exposed to someone else, apart from taking a shower after gym of course. Let alone ever, in a way like now, really looked at another girl or woman. I decided to stop procrastinating and took off my shoes first, then my T-shirt and then my pants. I struggled a bit with this, because the rain made my pants soaked and stuck to my legs. "Does not it work?" Lisa asked, amused. "Come on, I'll help you. Just sit down ". With her help I managed to take off the pants, but my panties came right away. I saw Lisa look furtively into my crotch. Well, I am blonde myself, and not really hairy, so she could see a little bit between my pubic hairs through my labia. The fact that Lisa looked between my legs turned me on a bit. "Turn around and I'll help you with your bra" said Lisa. There we were, completely naked. "You have a beautiful figure". I am six feet tall, weigh 54 kilos and am most satisfied with my breasts, size 75C. Not overly big, but just right. "I'll take a bath". "That's good, then I'll take a shower". While I was in the bath and Lisa was in the shower I couldn't take my eyes off her bald pussy. I thought it looked beautiful. Lisa noticed this too. "Have you never seen a shaved pussy before?" I had to admit that this was the case. "It is a nice feeling to have no hairs there. Soft. And I think it looks nice ". I said I thought so too. To my own surprise I heard myself say "I think it would be nice to be shaved". Did I really hear myself say that? Lisa responded immediately. "Well Madelon, you can. Do you want to do it yourself, let me tell you how, or do I have to do it for you? " The thought of Lisa touching my pussy suddenly turned me on terribly. 
"Would you like to do it?" Without drying herself, Lisa got out of the shower and picked up a large towel. She placed this on the tiled area next to the bath. "If you get out of the bath and sit on that towel, then I can easily reach it". She reached out to help me out of the bath. When I came up from the bath her forearm brushed my breasts very lightly . I immediately felt a light feeling in my stomach. "You don't have to dry yourself off, you just have to dry your pussy, otherwise I can't cut your hair. I have to do that first, then I use a razor ". I sat down on the towel, still soaking wet. Opposite me was a mirror, so I could have a good look at myself. My whole skin was still damp, and in the mirror I could see that my nipples were quite swollen. Lisa returned with scissors, shaving cream and a razor. "Can you spread your legs slightly? Then I can sit between your legs ". I parted my legs and Lisa sat between my legs, her legs crossed. This gave me an unobstructed view of her heavy breasts and her bald pussy. In the meantime I felt a lot of things flying around in my stomach, and I felt like my pussy was wide open. Lisa dried my pussy a little better with the towel. The touch of the towel with my pussy made me shiver. "What is it, are you still cold?" In a voice that was a little hoarse, I denied. Lisa began to carefully trim my pubic hair with the scissors. "I'm doing it as carefully as possible!" Every touch of the scissors with my pussy almost made it cum.   
Unbelievable, normally I have a hard time cumming and when I masturbate I really have to stimulate my clitoris, now the illusion alone was good enough to almost make me cum. Lisa put the scissors away and said "Now I'm going to rub you with shaving cream, and I have to touch your pussy. I hope you don't find that annoying? " I could just say "No, not at all". Lisa noticed that I was getting aroused, because during the rub her fingers regularly disappeared between my labia, she often touched my clit and she also massaged my anus. Now I could no longer hold a sigh of excitement. "This makes you horny, doesn't it?" Lisa asked. When I opened my eyes I saw that she was fingering herself in the meantime. "Yes, this makes me terribly horny and soaking wet". Lisa wiped the shaving cream off her pussy with a towel. "That shaving will come later". While she kept looking at me, she started massaging my clitoris very gently, fingering herself faster and faster. Never before had I had such a feeling in my whole body. I licked my fingers and started to touch my nipples. Lisa stopped masturbating and started massaging my anus with her other hand. I really thought I was going to pass out at that point. I never knew my anus would be sensitive. "Are you going to have a nice cum, Madelon? You are really incredibly wet and tight ". Without waiting for my answer she brought her face to my pussy and started licking me. "Oh Jesus, how incredibly horny" was all I could say. While I was touching my breasts myself , and started pulling my nipples harder and harder, I got licked, fingered and her finger was a little bit in my anus. I was going to have an orgasm, thanks to a teacher who could have been my mother . "Come on darling, come on" said Lisa, as I felt the moisture really flow out of my pussy. I almost thought I had to pee, it was about that feeling.      
I started to cramp when my orgasm arrived. I couldn't keep my legs still, and my stomach was pounding unimaginably. With a loud sigh, I came in a way I never thought possible. "What a wonderful body you have Madelon, and because I am glad that Suzanne has left you". With the tip of her tongue she gave my clit another lick, something that again gave me a wonderful feeling. Lisa got up and stood right in front of me. Her pussy was less than 12 inches from my head. I saw that her thighs were completely wet too, and that her labia were wide open. My horny feeling still hadn't disappeared. I just wanted to touch her body, feel and taste her pussy too. The night was far from over … ..
© The Stringpoint Group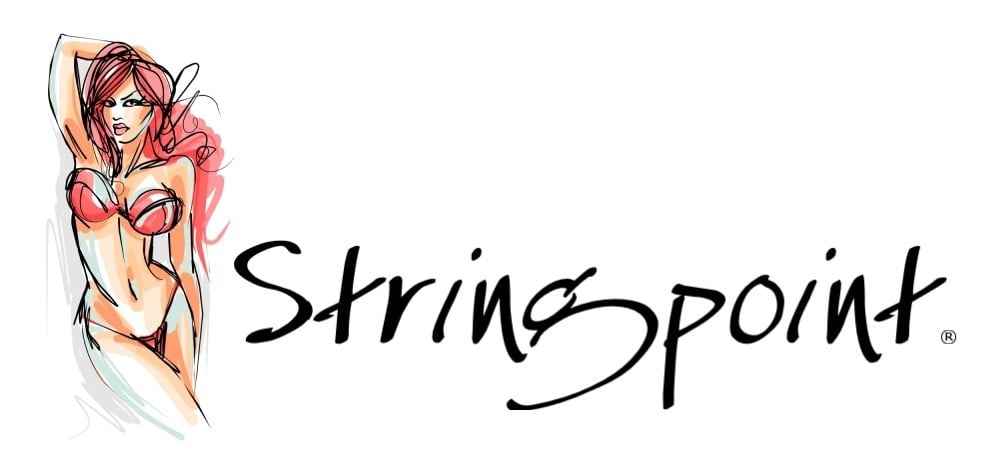 bron: sexverhalen.com