Assignment
When I order a glass of wine at the bar, I still feel nervous again. Am I doing it right? What if I'm waiting for her in the wrong cafe and she doesn't come? I wave my doubts away, this just has to be the right place.
Café on the corner, 4 pm, loose clothes and underneath something irresistible! I look forward to you…
That was what her last text said.
Behind the many bottles of wine and beer from the bar is a mirror and I can see myself in it. My blue eyes look at me questioningly but also expectantly. I run a hand through my hair and sit up straighter. Meanwhile I fiddle with my blouse. I open one more button, knowing she likes to have a good view of my breasts. I want to see where my hands are going, Lotte. She's told me that many times.
I take a deep breath and try to relax. The man next to me looks up and smiles kindly, but I don't pay attention to that. I'm waiting for my secret love. The tension in me increases. She sent me out in no time, dressed casually and very little underneath. I take my glass of wine and walk to a table by the window, knowing that Ruth appreciates showing myself in the light to her, she can admire me the way she says it.
It reminds me of the first time I sat next to her in a cafe. I had followed her without hesitation from a very boring course where we had both been sent by our employer. Something in her eyes had made me follow her for a drink. After she put a glass of white wine in front of me without asking, she sat down next to me. Her manner captivated me; as she seemed to take the lead right away and looked at me with something possessive in her brown eyes, which already wouldn't let go of me. It seemed very natural as she put her hand on mine and moved closer and closer to me. She was already a present that I wasn't allowed to unwrap at the time, but I didn't tell her that. Only later did I start thinking about my action and its incredible attraction that made me forget everything around me. She is the most intriguing woman I know. She makes me follow my heart and shuts my mind off when we're together, something that doesn't happen to me very often.
As I sip my wine and look around a bit, I take my cell phone out of my bag; see if I might have missed a text from her. Nothing! We've been texting each other all morning. Very ordinary at first, about how things are going, what you would like, about how we miss each other. But they changed their tone; she then texts me what she wants with me. Driving me crazy with desire, teasing me by endlessly stroking my nipples, something I love. She lets me know that she can touch me anytime, anywhere. She makes it clear to me what she wants with me.
And she makes me wait for it; I look at my watch again.
I want your lips on mine, your fingers on me.
And then the following:
And you know which lips I mean!
That's how Ruth is, direct and open. To the outside world, the cool business woman who makes it clear that she is the boss, she makes the decisions and sets the course: always. For me the woman who excites me immensely.
I have turned my gaze away from the door, because every time it opens and she isn't, my agitation grows. The sneaky meeting makes me nervous, gives me tension, today more than ever because of the assignment she gave me.
You book a room for us and I want you to give me an unforgettable evening.
An older message, completely in the style of Ruth. I'm going to follow up today. Again I cannot and will not refuse her, just like when I saw her the first time. And every time after that.
Now that I'm sitting here waiting for her, I realize how much I want to see her again. In my mind I see her eyes, which force me, again before me. I feel how intensely my body reacts to it. Just one look from her makes me soft, makes me shiver and turns me on. Her eyes direct me, even without the words.
Without turning around I know she's there, I feel it in my body. A shiver runs down my spine and hearing footsteps close to me makes my heart race. The warm breath on my neck as her soft voice whispers to me: "Such a nice thing. Who are you waiting here all alone?" I feel my cheeks turn red as she gives me a soft kiss full on the mouth and then places her hand possessively around my hip. I see the man at the bar looking at us, Ruth too, but that just turns her on and she deepens our kiss. Her tongue plays with mine and before she releases her mouth from me, she quickly runs her hand over one of my breasts. I feel a deep blush.
"Hey baby. Sorry, my meeting ran late. Did I keep you waiting long, girl?" she asks casually as she sits down next to me on the couch. I look at her hazy, feel her lips on mine and see a stiff nipple through my blouse.
"I've been here for fifteen minutes, just had my second glass of wine, Ruth", I say when I look into her eyes. Her eyes sweep over me, examining me possessively, and I beam a little shyly. Without her saying anything, I read that she wants me.
The hand resting on my leg moves gently. Eyes go over my body again.
I nod to the bartender and order her a glass of wine, a chablis, which I know she likes. She nods approvingly at me and gently strokes my leg. Yes, I think, scored another point.

Ruth toasts to a hot evening, kisses me full on the mouth again and I feel her relax. I don't, on the contrary. I have my legs next to each other, resting on the bar of the chair opposite the table, but when I suddenly feel her hand move higher over my leg and it comes very close to a very warm spot, I am startled and one leg slips right off the bat. off the bar. I look at her questioningly.
"Calm down, sweetie, let's feel who's boss here," she whispers in my ear, "and nobody sees you."
She takes a sip of wine almost carelessly, then presses her little finger against my warmest spot. Her eyes rest on a button on my blouse and without really realizing it I straighten my back and push my breasts forward, giving her a view of a piece of my bra. The black lace can be seen and her eyes hang on the bulge of my breasts. When the dots in my blouse become clearly visible, she looks me in the eye with approval. I feel like I'm getting even hotter than I already was since she sat next to me. Just that look in her eyes. Again I feel the urge to please her and whatever she asks or commands me; I do it.
I lean towards her and give her a quick kiss.
"You're challenging me, you little bastard, I'm in control Lot," and she rubs her little finger over my crotch again.
My tension builds even more and I bend over to her, give her a quick kiss, wink and ask her to come along. We walk out of the bar hand in hand. Looks at us.
We are also a nice couple. I blond with curls, clear blue eyes, and dressed casually and Ruth dark, beautiful brown eyes and utterly feminine. People look after us but I don't really see it; I only want Ruth. I long for her arms around me, her lips on mine, for her beautiful slim, warm, provocative and oh so exciting body. But I know I have to do her a favor before she will give me what I want. It is a game we play of give and receive. It's delicious!
And even though I'm very nervous, I can hardly wait to do my assignment for her.
When we walk along a dark, deserted alley, she pulls me in. She pushes me against the wall, puts a hand on my neck and says, "So, now I have you alone, girl, and can I just tell you how curious I am to see what my girl is going to show me."
The dark alley may obscure what she does to me, but I don't feel comfortable here. My lust wins, however, and a moan escapes me. When Ruth lets go of me, I see a triumphant smile on her lips.
"Such a nice thing, now go and show me exactly what you've come up with for me," she says as she takes my hand again and we walk out of the dark alley.
She squeezes it gently and we walk on without saying a word. Why should we. After all, we know what we want and as soon as possible. My body is screaming for it, with every step I take I feel my desire increasing, there is no other way because my pants rub against my nakedness underneath. I can't believe what Ruth does to me.
You are going to do a striptease for me, I want to watch you expose yourself very sexy to me.
She put that in a text.
"I'm curious about what's hiding under your clothes Lot, the piece of lace you already showed me promises a lot." As she says this she turns my head towards her. She kisses me greedily and puts her hand on my ass.
The hotel is not far and we are soon in the room I booked. Now that we're here, I'm feeling nervous again, and the way Ruth looks at me doesn't help much. Possessive, greedy and expectant, she lets her eyes sweep over me.
"You know what I want Lotte, I'm going to the toilet and then I expect a show from you."
She turns and walks into the bathroom.
I watch her. Her straight back, stately demeanor, long black hair that flutters, extra hip swaying because she knows I'm watching. She's a beautiful woman and I'm the one who turns her on. For me, she cancels meetings, makes time. She makes me feel wanted and loved, can't refuse her anything and doesn't want to. I'm getting addicted to her. Her way of speaking, her thoroughness. I enjoy the way she plays me, with a little power she lets me push my limits and never before have I had such intense orgasms as with her.
We have been together for half a year now. Well, together, we have a secret relationship. Not that I'm ashamed of her, quite the contrary. I would love to show her to everyone. But yes, my faith, my upbringing, the church. A diabolical pact my mother would say. So we meet secretly. And although that is sometimes very difficult for me, we grow closer and closer together. Ruth is the one who makes me see, feel, how nice it is when I let myself go and follow her, surrender to her, give her control over myself.
And I never thought I'd get so excited about her power.
I look around the dimly lit room. A single spot in the ceiling illuminates, a mirror reflects the space. There are 2 chairs and a table and only the bed. I move the chairs, put them opposite each other. The chair in front of the mirror becomes mine, so Ruth can see all of me. I take my phone out of my bag and look for my music.
For this occasion I have put on some nice songs, songs that help me overcome my trepidation. Never before have I done a striptease.
When I hear the bathroom door and look up, I see Ruth. My god she is beautiful. A seductive dark blue set with a translucent kimono over it. Her bronzed skin, her firm little breasts wrapped so beautifully in that bra, the flat stomach with a piercing in her navel. Her eyes are a bit blacker I see, and before she sits down in the chair I point to, she kisses me and whispers in my ear: "Drive me crazy, like only you can."
My phone softly plays 'slave to love', from Bryan Ferry. I see Ruth look at me when she recognizes the number, and I know she appreciates my ambiguity. Always give it your own shot, she says. Ruth sits on the chair and I stand in front of her with my back to the mirror, just below the spot. You can already feel the heat in the room and it's not just because I'm still wearing all my clothes. When I open the buttons of my vest painfully slowly, Ruth follows my every move. I can see the desire in her eyes as I hang the cardigan over the chair and start tying the buttons on my blouse. I don't have to open much of it anymore and as I walk around the chair, I let it slide off my shoulders and look seductively over my shoulder at Ruth.
I have my hands over my bra and walk over to Ruth. When I stand in front of her I lower my hands and push my breasts together. Ruth's eyes follow me and she licks her lips. I quickly notice that the beautiful black bra with semi-transparent cups can withstand Ruth's approval.
"Very nice baby, great choice."
Before I turn to walk back to the chair, I bend over to Ruth, give her a kiss and gently stroke the fabric of her bra and nipple. She moans and slaps me on the buttocks. When I stand in front of the chair again and look at my great love, who looks at me unabashedly horny, I unhook my bra with my fingers and put it on the chair with my other clothes. With my breasts in my hands, I stroke my nipples with my thumbs. Then I let them go, put my index finger in my mouth, suck and wet it. I look at Ruth defiantly and run my finger around my nipple in circles. They stiffen even more and I see Ruth's eyes devour me, her hands run over her breasts and she moans.
I rock softly to the music and put one foot on the chair with my back to Ruth.
"Slave to love, And I can't escape, I'm a slave to love," Bryan Ferry sings.
And how true it is. I don't want to leave, I want to show her that I want to do this for her, I want to expose myself literally and figuratively.
Through the mirror I see her moving restlessly in her chair. Her eyes focused on what I'm doing. Her hands are not still, they move restlessly. Very slowly I open the zipper of my boot, twist my buttocks and push my butt back. The first boot is off and I repeat the ritual with my second boot. I also put this next to the chair. Again I face Ruth and run a hand from my neck over my breasts to my waistband. I throw my head back and run a finger over my lips again. Ruth is still moving restlessly in the chair and I walk over to her.
"Can you help me?" I ask sully.
"Turn around," Ruth gasps.
Her hands go to the waistband of my pants. She pulls down the zipper. She moans when she sees that I have nothing underneath, kisses my buttocks one by one, she licks.
"Jesus Lot, what a hot thing you are."
I smile horny at her as I walk away from her again.
"Oh, Lot, let me come on your body," panting Ruth. I want you to watch me fingering your horny dance."
I grab my breasts. "Do you want me to squeeze them sweetie? I ask sully.
"Yes, Lot."
I squeeze my nipples hard and hear and see her fingers soaking in her cunt. I look into her eyes and pull out my nipples.
"They're so beautiful," Ruth gasps.
"They're for you," I whisper softly.
"Certainly they are mine and that too," she says, looking at my crotch.
"Yes, I'm all yours, Ruth."
As I say that, I suddenly feel how much Ruth is mine, and how much I want to get on her too. Her fingers move wildly in her pussy.
"It's your fingers that take me Lot, you fuck me ready."
One last moan, her body tightened and her fingers stopped moving. Then she slumps down on the chair and looks at me.
"Come to me."
I walk up to Ruth and she holds out her fingers to me.
"Lick the horny off my fingers sweetie. Taste how you made me come with that wonderful show of yours."
I lick her fingers clean and then she pulls me onto her lap and tongues me violently.
"I had this in mind all afternoon. You who show me, make me so hot, thank you sweetheart. You passed your assignment with flying colors."
I take her hand and put it on my stomach, look at her intently.
"Then I want your body now, my love," I say as I let her go.
"There's no point in refusing," I whisper in her ear and with a devilish smile on my lips I pull her to bed.
© The Stringpoint Group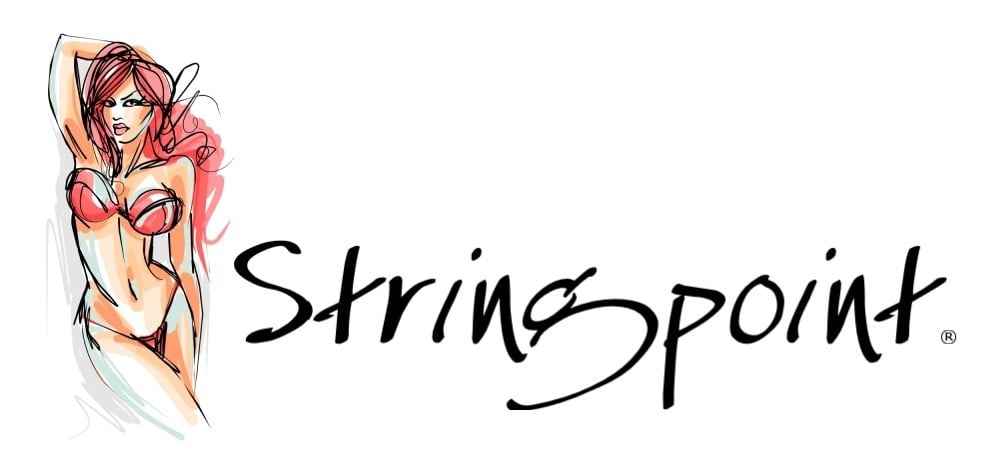 bron: Oops.nl