A surprising afternoon
My name is Renate, I am 45 years old and I have been divorced for 5 years. I have 2 children, a 23-year-old son and a 21-year-old daughter, both of whom have already left home. I am curvy and have large breasts, cup C, am 1.75 tall and have dark blond hair to just past my shoulders. I live in Zaandam on the 2nd floor of a gallery flat, have a spacious 4-room apartment there and I work 32 hours a week as an administrative assistant.
Last year I got a call from my sister-in-law who lives in Bolsward and she asked me if I would like her best friend's daughter to live with me for a few years because she was going to study in Amsterdam. Renting a room in Amsterdam is quite expensive and traveling by public transport every day was not an option either, because traveling from Bolsward to Amsterdam takes more than 2 hours one way. I was fine with it and 2 weeks later Esther as she turned out to be called with a large suitcase at the door. She was 18 years old and she had short blond hair and was about six feet tall. Furthermore, she was quite solidly built and had a pair of firm breasts. She turned out to be a very nice spontaneous girl and we got along just fine.
One afternoon, when I was home and Esther was at college, the doorbell rang and it turned out to be Kim, our 18-year-old girl next door. Kim was a beautiful girl with long almost black hair, had a set of beautiful breasts that were tight in her sweater and was about my height. I had more or less taken over her mother job and she could always come to me if she had a problem or if she wanted to ask something.
"Hello Renate" she said "I wanted to ask you something" "Come on" I said and inside we sat on the couch and Kim took out a kind of magazine. It turned out to be "sort of a mail order catalog filled with sexy lingerie, vibrators, etc. She opened the magazine and pointed to the lingerie sets. "Look" she said. "I would like to buy a set but I don't know which one to get". "Oh" I exclaimed in surprise, "that's nice, do you have a boyfriend who wants to surprise you?" She answered no and said she didn't like boys that much. "I actually never wear a bra and I just buy my underwear in the store but I now want to buy some sexy`s and I don't know my size exactly, I think I have cup C".
I was a bit confused because I didn't know how to handle this. When she told me she didn't like boys, a shiver ran through my body and I felt my cunt getting wet. I decided to take it gently and said I thought she had Cup C too. "You know what" I said "I just grab a bra from myself, that's cup C. I walked to my bedroom and grabbed my best bra. When I came back I saw that Kim found it exciting because her nipples were hard and were clearly visible through the fabric of her sweater. I gave Kim the bra and told her to try it on in my bedroom or in the bathroom. "You don't have to" said Kim and she pulled her sweater over her head so that her beautiful breasts immediately jumped forward. For a moment I didn't know how I was feeling and I felt my abdomen glowing now, I suddenly felt like that lovely girl but decided to hold back for a while. She put on the bra and it turned out to fit perfectly.
I wanted to see how far I could go and went back to my bedroom and grabbed the matching panties from the closet and showed it to Kim." You can try on my panties too" I said. And without any shame Kim took off her jeans and she was now almost naked on the couch, she was only wearing white panties and when I looked closely I saw that the fabric on the spot of her pussy was darker. Kim was also quite excited and had a pretty wet pussy just like me.
She saw me looking and my cheeks blushed and Kim asked if there was anything wrong. A little faltering I said there was nothing after which Kim took off her panties. I looked at a lovely shaved pussy enclosed by beautiful labia that seemed slightly swollen. She put on my panties and they also fit perfectly. I picked up the magazine and looked at the lingerie sets and pointed to a black set. "That will suit you very well," I said. "You have beautiful black hair and then I would choose black and also add matching black stockings, then you are completely sexy" She started to smile and said that she also thought I was a beautiful woman and asked if I could like her see in bra and panties. Again I hesitated and decided to do it anyway. I took off my blouse and bra and Kim looked admiringly at my breasts and my now hardened nipples.
I now took the bra that Kim was wearing and put it on me and I also took off my skirt so that I was now also in my panties. I opened my legs slightly so Kim could see the wet spot in my crotch. Kim looked closely at the wet spot in my crotch and asked if it was because of her. I now turned red with embarrassment and said hesitantly "yes" and that I think she is a very beautiful girl. She smiled and said that she also thought I was a beautiful woman and regularly dreamed about me. Slowly Kim took over and asked when I had last had sex. I told that it was way before my divorce and it was certainly 7 years ago. Surprised, Kim looked at me and said "7 years without sex? "Well, I regularly satisfy myself with my fingers or with my dildo".
Kim had moved a bit towards me and said in a sultry voice "You have a really nice figure and I have always thought you were a beautiful woman. I've known for a long time that I'm a lesbian and I always wanted to sleep with you I'm horny for you" She now came with her mouth to mine and kissed me full on my mouth she pushed her tongue inside me. I couldn't help but kiss her back. She now began to feel my breasts and play with my swollen nipples. I now also stroked her breasts and ran my fingers over her nipples, she loved it and started to moan softly.
Moments later I felt her hand move over my stomach towards my pussy. Slowly her fingers slid down my labia and over my swollen clit and I moaned in pleasure. My cunt was floating with fluid and when she let her fingers slide into my cunt I couldn't hold it anymore and came out moaning loudly. "That's fast" I heard her say with a laugh "I had only just started" After I came to I took her hand and we went to my bedroom where we lay on the bed. Now it was her turn to cum and I started to feel her pussy. Although I had never done it with a girl or woman I knew how to spoil a pussy and I started to feel her pussy extensively. She was soaking wet and I slipped a few fingers in and started moving them slowly. She moaned loudly and started jerking her body before I stopped and let her approaching orgasm fade away and then resumed fingering moments later. I repeated this a few more times and then her orgasm erupted. Screaming loudly and wildly jerking she came.
My fingers were soaking wet with her juices and I began to carefully lick them clean. Her salty juices were delicious and I loved the taste. After Kim came to her senses we crawled back to each other and started kissing again with our tongues going wild. After a few minutes Kim broke the delicious French kiss and descended to my breasts and started licking my nipples with passion. I enjoyed her tongue strokes and felt my cunt glowing again. With her right hand she slid to my crotch and later I felt a few fingers in my hot cunt again. A moment later she crawled between my legs and carefully started licking my labia with long, quiet strokes. Again a few fingers slid into my cunt and she started fingering me. In the meantime she kept licking me and now she didn't forget my clit either. I writhed in pleasure and moaned loudly and my orgasm was not far away. Her fingers moved faster and faster in my pussy and she also accelerated the pace of her tongue which now flashed furiously over my clit. "Ohhhhhhhhhhhhhhhh" I screamed, moving my lower body more and more wildly. "Go on" I screamed, ohhhhhhhhhh, yeahhhhhhhh, I'm comingmmmmmmmmmm! Screaming loudly, I exploded again and this orgasm was even more intense than the first. Waves of horny cunt juice poured out of my cunt and Kim tried her best to lick it all up. Exhausted I lay there for minutes and moments later Kim lay down next to me again and gave me a great French kiss where I tasted my own juices.
When I came to I was shocked because Esther was standing in the doorway! She had come home earlier than planned and stood stark naked in the doorway. She had her left hand at her crotch and I saw that she was fingering herself extensively. I didn't dare say anything but Kim had noticed her too and called out" Hi baby, you're doing great, come and lie down "Again I was stunned because I didn't expect this at all and I never had any of it marked. Kim shared that she once dreamed about dating an older woman. Esther had meanwhile come to lie down and was kissing Kim extensively. I had become horny again and crawled between Kim's delicious thighs and started licking her delicious pussy. Moments later, Esther got up and kneeled right on Kim's face so she could lick her juicy flamoes.
Kim thoroughly enjoyed herself and soon began to breathe more heavily and her moaning grew louder too. Esther, too, was moaning loudly and shootings of pleasure shot through her whole body. It didn't take long before both girls ejaculated almost simultaneously. I felt Kim's hot juices flowing down my chin and when I looked up I saw that Kim's face was also covered in cunt juice. Esther quickly lay down next to Kim and started licking my pussy juices off her face. Laughing she said I tasted good and later she started licking my face clean too. Kim turned around and started groping me again. Moments later she was sucking on one breast and Esther on my other. My nipples were already hard and moments later I felt a hand on my crotch after which a few fingers slid into my soaking wet cunt, I had no idea who it was and I didn't care because it was so delicious. I lay with closed eyes enjoying and a few minutes later I felt a tongue slide over my clit followed by a couple of fingers that entered my cunt and slowly moved back and forth in my soaking wet pussy. It didn't take long before I felt my orgasm approaching again. My whole body started to tremble and moments later I came with a violent moan.
Exhausted I lay on my bed and when I opened my eyes I saw Esther still lying between my legs, still enjoying my juices.
I enjoyed this horny afternoon and many more would follow.
© The Stringpoint Group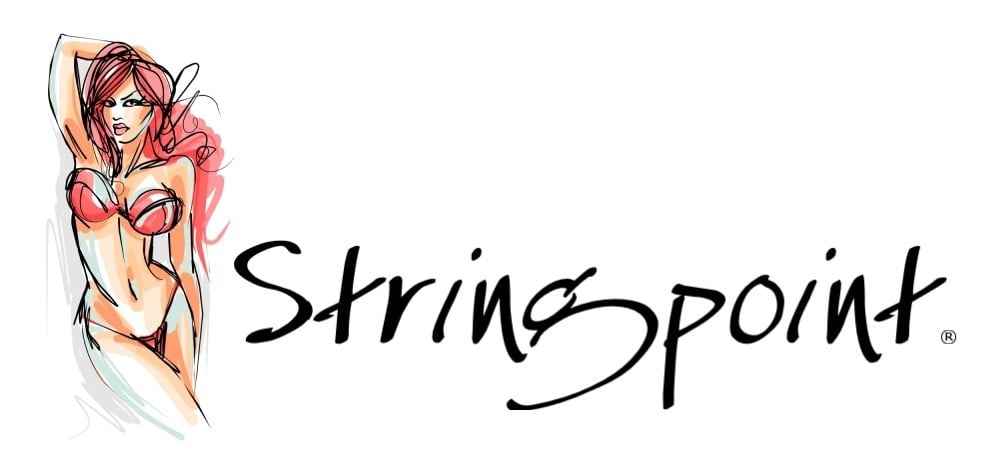 bron: sexverhalen.com