A little bi is not bah
I will introduce myself. I am Eva, I am 30 years old, I have long blond hair and blue eyes. I am about 1.65 cm tall and slim, although I think I should start dieting again. My husband has a different opinion about this and thinks that a kilo or 5 is allowed. Have size 34 in the pants and am in possession of club 75B. I am also a proud mother of 2 girls aged 3 and 6. My little man Tom is a truck driver and therefore not at home very often. When he is home, it is very early in the night (03:00) and then he immediately dives into bed and goes to sleep. We don't have much time together because our kids also ask for their time once daddy is home. We live quite a bit past each other, it is that we are married but onward. Also in terms of sex it falls short in our relationship and when it finally happens again it is looked at after 10 minutes or that we are disturbed by the kids again. All in all, not really a romantic existence.
Fortunately, I have a very good friend who, if the finances don't play tricks on me, I can go out with them or just play a game at home, lay a card or something like that. Femke is a lot younger than me but she is a really nice girl that you can usually rely on. She likes to look after the kids when I have to go to work in the evenings and she is always there for you if you have a problem. Femke is a 25-year-old girl, dark blond, cropped hair and grey/blue eyes. She is about the same size as me and also slim in build, although she is not as super slim as me. Has approx. size 36 in her pants and 75D in the bra.
Recently we were out together again and arrived at our favorite pub we both ordered a beer. Normally, someone from us stays sober as standard, because of course someone also had to drive home. However, this was not the case today because Femke had decided to stay with me and since Tom didn't come home tonight, this was no problem at all. I myself live, together with the kids and my husband of course, 2 km from our favorite pub, so walking was no problem.
We were dancing and watching the male beauty that passed us and even gave them points. Femke is still single, so she may have looked at it differently than me. At a certain point a group of drunken guys who have grown up comes walking towards us. Boys of about 16/17 I estimate them and start, well start. Trying to hook up with us. Femke and I look at each other and both are like, hey, you have to. At a certain point one asks Femke, why don't you bite or are you pots or something. Without thinking about it, Femke says, yes that's right and now fuck off. The tall boys look at each other and say, if you're really hot, give each other a French kiss. If you dare we will leave you alone, otherwise not.
Since that Femke and I were both already quite tipsy, Femke suddenly walks towards me out of nowhere and grabs me full on the mouth. I was really like, what's happening to me here. But if I feel that Femke really wants to talk to me like the boys wanted, I let her go. I held my jaws tight at first but after I feel her tongue make its way in search of mine, they slowly part. I can feel her tongue playing with my tongue and I have to say that this actually turned me on a bit. I had to tap Femke on the shoulder myself to indicate that your boys were long gone. Femke lets go of me and gives me a secret wink. We both start to laugh and continue what we were doing before this incident, meat inspection. Deep in the night around 4 o'clock the tent closes and we decided to go to my house together to dive into the bed and go to sleep. We undress ourselves and lie down together in our double bed.
I usually only sleep with a thong on and Femke usually stark naked, but since she continued to pee with me, she now also left her thong on, and since there was no one else at home, because my husband was at work and the kids were staying with grandpa and Grandma, so we didn't really have to worry about someone coming into the bedroom and thinking weird things about us.
The next morning, well morning, we wake up and I noticed that we had crawled together during the night and we were just spooning. Luckily no one saw this and I quickly crawled away from Femke in the hope that she won't notice anything. However she started to complain like, heeey it was just so nice and warm and turns around in my direction. I say, and sober? Yep coffee time answer Femke.
We both put on long T-shirts, since we're going downstairs and I live in a drive-in house and so have big windows and the curtains aren't always drawn.
I make a cup of Senseo for both of us and Femke is already busy making a cigarette for both of us and already lights it for me. Sitting together on the couch and watching TV, of course gtst, we interfere with the film what Ludo and Charlie are now up to in the series.
Suddenly, out of nowhere, Femke looks at me and asks, did we sit together yesterday? I answer yes, I think yes. After sure the alcohol answers Femke. Think so too, I answer, but I can't stop myself from suddenly starting to blush and so get a bright red face. Femke wouldn't be Femke if she didn't notice that and immediately asks what do you have all of a sudden. I say to Femke, won't you laugh at me? Femke answers with, you know me girl. Okay, I say, it could be the alcohol, but I don't think it was really dirty, but rather nice. Well, says Femke, I can't really remember it. Right on top of that she says, if we really want to know we just have to do it again, now we're sober. I don't know where to look and just like yesterday before I actually realize it all myself, Femke takes me full on the mouth again. Because of the fright I forget to keep my jaws closed and Femke immediately has free play to find mine with her tongue. Actually without thinking about it, I returned her full of surrender and like it just like yesterday. As abruptly as our experiment started, Femke also puts an end to it. Immediately she asks me, and? Do you want an honest answer or civilized I ask her. Honestly she says, and I answer with an even redder face than I already had with, I actually liked it just like yesterday did you? I actually also answer Femke. Are we lesbian now, I immediately ask. Rather bi says Femke because you are married to Tom after all. Ever had the fantasy to have sex with a girl asks Femke? Actually I never answer very well, do you? I've done a threesome with a girl there, well a couple with me then, it was nice actually when I think about it that way. Trying together? I'm shocked by that question and answer with, uuh we together you mean? No, me and the neighbor well answer Femke. You really mean we go up together now and lick each other or something. Why not says Femke, otherwise we'll never really find out whether or not we like girls and let's be honest, tongues isn't really sex, is it? Okay, I say a little embarrassed, but you keep your head in front of Tom or anyone else, says Femke.
No sooner said than done, we go upstairs together and end up in the bedroom where we previously slept together in bed. And now? I ask Femke.
What do you think yourself answer Femke, get off that shirt and lie down. We both take off our shirts and now I notice how beautiful Femke actually is. Her nipples are straight out as if they are pebbles resting on her beautiful full breasts. Now I must confess that this does not leave me untouched and I catch myself that mine have also come up fiercely. I lie down on the bed and Femke lays down next to me and this time starts to slowly intervene. Again I feel her tongue looking for mine but this time I tongue her too. Suddenly a cold shiver goes down my spine when I notice that Femke is tickling my back with her fingers. I decide to do this with her too because I think it's a pretty good feeling and I want to give her that feeling too. Femke descends and starts to lick me. First my neck, then my breasts whose nipples are now really stiff and slowly descends to my stomach and sticks her tongue into my navel. A shiver of pleasure goes through my body and I even feel a wet spot in the crotch of my thong. Femke notices this of course and looks at me, and asks to continue? Without really thinking about it, I answer YES with full surrender and a horny voice. It scares me myself and before I realize it, Femke is already trying to get rid of my soaking wet thong. Once the thong is off and has landed on the floor by the bed, she continues with her tongue. She circles around my genitals, so that she just doesn't touch me from below in my most sensitive spot. I go crazy with desire and out of nowhere I grab her head and put her mouth full on my soaking wet cunt. Immediately she starts licking like her life depends on it and I just go crazy with horniness. I don't know where she got it from but Femke has bad spots in my pussy that I didn't even know existed. I really can't last long I think to myself and before I can take any action not to cum it's already too late.
I just feel my orgasm coming from my toes and start writhing and shivering. The moment I come, I moan and scream and want to push Femke off me, but she just continues. I yell, I come, I come and feel myself cramp and cum in a way like I've never come before.
Femke looks at me horny and she asks very dryly, and? was it what? Was it what? I answer, this was the tastiest thing I've ever experienced. Well, says Femke, if it really is the case, you know what to do. How do you mean? am I looking at her questioningly? Well simply continued Femke, now it's my turn I assume? First peukie I ask? Ok says Femke but after that cigarette you really have to believe it. We both light a cigarette and smoke it happily. When Femke pushes the cigarette butt out in the ashtray, she looks at me questioningly. I immediately answer with, yes, what now, can I enjoy a moment? Let me now enjoy answer Femke and grabs the cigarette between my fingers and pushes it out in the ashtray. I'm horny Eva, do something about it, says Femke in a hoarse voice. Okay I say, lie down then.
Femke lies down obediently. ok she says, be ready. Well, to be honest, I'm not exactly sure what to do now. Just do the same as I did with you, Femke replied. I start kissing Her very tenderly which of course ends in a French kiss. Again that same feeling comes up to me like mmm actually nice and I even get excited about what we are doing. I descend to her neck and her breasts and lick the nipples that rise fiercely under my tongue. They get tough. I descend further to her belly and navel and, just like Femke did with me, put my tongue deep into her navel, whereupon she gives a cry and starts to breathe more deeply. I look up and say, are you okay? I get the answer come bitch don't stop now, keep going. Obediently I go on and take off her thong which is soaking wet like mine. I start stroking her with my tongue and licking her thighs and just above her pussy, so that I just don't touch her there. Femke can't take it anymore and does exactly the same as I did with her, grabs me by the head and buries my mouth full in her flames. I can really smell and taste her now and have to say, it doesn't taste bad. bit sweet even but can't really identify the taste. I start eating her and notice that Femke starts to writhe with pleasure. She is now soaking wet and the horny now just flows from her cunt and spreads all over my face. Femke is now starting to move more vigorously and indicates that it will not be long before she will come.
But what is that? We hear a door below and immediately I remember what that means. Shit Tom comes home. We both jump up and don't know how quickly to put on our clothes that are scattered all over the bedroom. I ask Femke, where is my string and bra. She replies, fuck no time for just pants and shirt and then down like a spear. We are just at the bottom of the couch when Tom enters the living room. He walks over to me and gives me a French kiss as always when he comes home. He smacks a little with his mouth and says, what do you like Eva? New perfume or something? deliciously sweet. Not knowing that he tastes the horny of Femke that has spread all over my face. Yes, I answer that a bit embarrassingly. Do you like it, Femke asks Tom. Yes, quite answer Tom. Does she have mine says Femke, if you like it so much I will give Eva more next time, and gives me a big wink.
After a cup of coffee and then I really have to go home again says Femke. No sooner said than done and I ask if Tom can arrange some coffee. Finally, when we have finished our coffee, Femke goes home. before closing the door behind her, she says that she would like to go out again tomorrow. Tom immediately answers yes okay and toddlers are at the lodge anyway so I actually feel like coming along. I look at Femke and that answer immediately is okay, that's good, seems nice to me too, but is it good that I stay asleep again? because Eve has something to finish with me. Tom looks at me questioningly and I answer from, women's affairs Tom, you don't understand anything. Say Femke, do you keep an eye on Tom that he will be there too? Cheeky and somewhat horny Femke looks at me and says, then maybe he can help you finish what you started and gives me a big wink and closes the door behind him. Tom now doesn't understand it at all and asks, what does she mean? Suddenly the door opens again and Femke says to Tom, you'll find out tomorrow. just wait and see. And shuts the door behind her, walks downstairs out the door and gets in her car and drives away.
5 minutes later my cell phone rings and I pick up. It is Femke and says she is at home. Remember she says. Don't say anything to your man, then hang up.
A little later I get a text message from Fem that says, A little bi is not yuck, right?
© The Stringpoint Group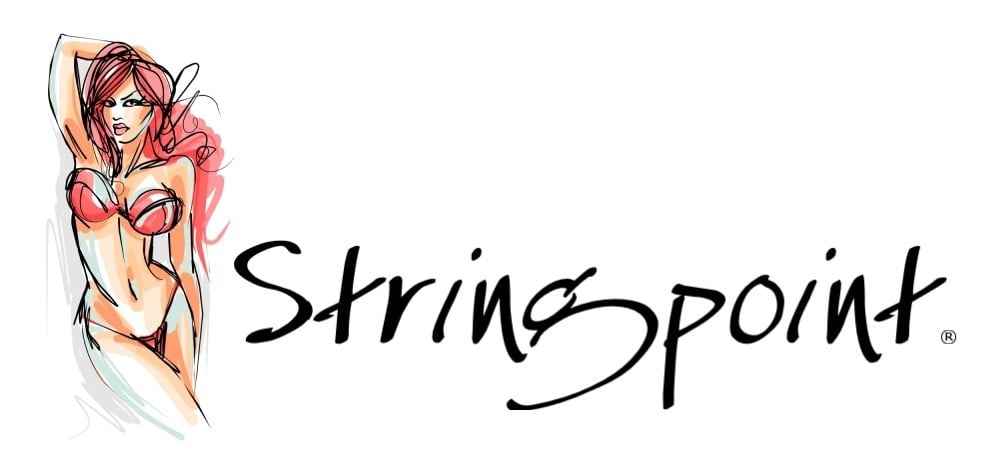 bron: Oops.nl