Unexpected adultery due to homework
It was a beautiful warm day and I was walking home from taking the kids to school. Let me introduce myself: I am Cristina, 40 years young, living in Almere, married and have six children. When I noticed that I had already been passed for the second time by the same car whose driver was watching me intently. I liked the attention, it was probably because I was dressed in summer. I wore a short denim dress with a button closure at the front of which I had unbuttoned at the top and bottom. Underneath I wore only a black thong. I walked on home and paid no attention to it. When I got home I made a pot of coffee and cleared the kitchen. I was just having my coffee when the doorbell rang. I walked into the hallway and saw the driver who had passed me twice on the way. I opened the door and asked what he was doing. He introduced himself as Ruud Zwart and said that he was still looking for hostesses in this area to sell their products at home and whether he could show me this and make a proposal to me. I also introduced myself and let him in and he picked up his two suitcases and came in.
I led him into the kitchen and asked if he would like a cup of coffee. Ruud replied: yes please without milk and sugar please. I poured him a cup of coffee and set it on the large kitchen table. Ruud started to tell: we are looking for hostesses for home sales parties to sell lingerie and related items. And 25% of the sold amount was for the hostess and our company provides a starter package in a luxury sales case and of course all kinds of brochure material to show. Ruud made space on the large dining table and placed his two suitcases on it. He opened the suitcases, which were completely filled with lingerie and related items. He took a black torsolette with stay-up stockings from his suitcase and hung it on a hanger on the kitchen cupboard. And said: I may give this to new hostesses like you as a welcome gift. He sat down and drank his coffee and asked: and Cristina likes you. The earnings can be quite high, but of course it depends on your sales. And you can stop at the end of each month if you want. So no long-term contract and no obligations.
Ruud continued with: and as extra items we also have sex toys and so on that sometimes take a large part of the sales turnover. He got up and took something from the other suitcase. It was a black vibrator, he opened the package and put batteries in it. After which he gave to me to show. I took it and felt it vibrate in my hand, without noticing it, I got a little excited about this. That vibrator looked exactly like a real hard man cock. Ruud asked me: and Cristina do you like? I replied: yes it seems to me to be something, partly because of not having any obligations and that you can stop every month. To which Ruud said: yes, I always look around in neighborhoods where we don't have hostesses yet to see if I see beautiful attractive women who could be a suitable candidate. When I saw you walking I immediately thought that is a beautiful woman, that's why I drove past you one more time. I was quite flattered by his words. I was still holding that vibrator in my hand, which I turned off and gave back to Ruud. I poured us another cup of coffee and sat down again.
Ruud gives some background information about their company and how long he has been working there. He also tells about his family and some other personal things. It's actually quite nice and while Ruud told me a few things I was watching him inconspicuously. And I came to the conclusion that he seemed reliable and good-looking. We had another cup of coffee and while drinking this cup Ruud said at one point: Cristina what do we think are we going to make an agreement or not? I replied: yes I'm going to try, I have enough acquaintances around here to organize something. To which Ruud said: okay, maybe you should try on the torsolette and the stockings, otherwise I'll get you another buddy. He got up and handed me the torselet and stockings. I took it and walked to our bedroom which was behind the kitchen, this used to be the garage. I undressed and put on the torselet and then my black thong again. I sat down on the bed and put on the stay-up stockings one by one. I got up and looked at myself in the full-length mirrors of the linen closet next to our bed. It fit perfectly and accentuated my shapes.
The bedroom door was opened and Ruud stood in the doorway looking at me and said: so it fits perfectly, doesn't it. He stepped into the bedroom and knelt in front of me and said, If this is wearing for your husband tonight, wear it differently. I replied: why so what? He raised his hands and then pulled my thong down. He lifted my feet 1 by 1 to take off my thong completely. And said: so this is much nicer and more exciting for your husband. He put his hands on my buttocks and brought his nose to my pubic hairline and sniffed my scents. I was stunned by his action and it wasn't unpleasant, so I didn't react. Something that surprised me myself, but was unable to push him away. I now felt his tongue go over my labia and myself a little later in between, so that he now licked my clitoris. Damn, that felt good and I automatically raised my hands to his head to steer his tongue. I felt wonderfully horny and enjoyed it immensely.
Ruud now pushed two fingers into my wet pussy and moved it rhythmically up and down. After a minute or two he pulled his fingers out of my pussy and pushed 1 finger against my star and the other against my pussy. God that felt super horny and moments later his finger moved rhythmically in from both my holes. I felt a very intense orgasm approaching and not a minute later came super nice, where I could not suppress a loud moan. I fell back on our bed, exhausted and still horny. Ruud got up and quickly undressed and lay down next to me. His mouth approached my mouth and he gave me a lovely French kiss. Which I eagerly answered and fought with his tongue. Ruud stopped the kiss and laid me down the length of the bed and spread my legs. After this he released the hooks on the front of the torsolette exposing my breasts, after which he knelt between my legs and brought his hard cock in the direction of my wet pussy.
I felt his thick cock head touch my labia and slide gently between them.
Moments later he pushed his hard cock inside me and started to fuck me gently, biting my nipples gently with his teeth. All kinds of thoughts were now running through my head such as: I'm cheating on my husband, what now? But god it's delicious and I don't want to stop. Jesus, I'm horny and I actually want it. I tried to put my mind to zero and started actively fucking with Ruud. I pulled my legs up so that Ruud could penetrate me deeper. God this was delicious. Ruud got up and started to fuck me hard, meanwhile I stroked my clitoris. So I felt my climax approaching and not much later had another super intense orgasm, where I moaned loudly. Ruud stopped and took his still hard cock out of my pussy and said: wait a minute honey I'm going to grab something. He went to the kitchen and soon came back. He had that black vibrator in his hand and lay down next to me on our bed again. He turned on the vibrator and brought it to my clitoris and started stimulating it with it. That felt good, I went for it and let Ruud spoil me wonderfully.
While I was enjoying myself, Ruud said to me: Cristina you will get this vibrator from me as a gift, and I think it's a horny idea that when you use it you also think of me. I now felt a finger from his other hand slowly enter my pussy and then out again. Now I felt that finger against my star and Ruud gently pushed it in a little later. That felt strange but nice. Ruud now pushed the vibrator into my pussy and pushed a second finger into my star. God that felt good like I was being fucked in both my holes. I started stroking my clitoris again and felt that I was going to cum again. I had never cum so many times. The ejaculation was again very intense and delicious. Ruud took the vibrator out of my pussy and pushed it against my star. Because the vibrator was slippery from my pussy juices it slowly slid in, this felt quite nice. Ruud whispered in my ear: I want to fuck you in the ass, is that allowed? I replied: yes if you take it easy because I've never done that before. Ruud now asked me: honey, turn around and bend over on your knees. And pulled the vibrator out of my ass. I turned and laid my head sideways on the pillows and waited tensely.
Ruud got on his knees behind me and wet his hard cock with his saliva and put his head against my star. He gently pushed it in, because I had already had the vibrator in my ass, it went in fairly smoothly. When his hard cock was all the way up my ass he grabbed the vibrator and pushed it into my pussy. After this he started to move gently and the vibrator moved in an opposite rhythm. God that felt super horny like being really fucked by two cocks, really delicious. I definitely wanted to experience this in real life, fucking with two men at the same time. Ruud started moving a little faster and I fingered my clitoris too. I heard Ruud moan loudly and say damn this is nice. Less than two minutes later I felt Ruud cum and his warm sperm squirt deep into my ass. And less than a minute later I came myself very nice and collapsed on our bed.
Ruud's slacking cock slipped out of my ass and he lay down next to me. I turned to him and kissed him tenderly on the mouth. After a few minutes we were recovered and Ruud said: wait a minute, I have something for you. He walked to the kitchen and was back quickly and with a small package in his hand and said: stand up baby. I stood and wiped my pussy and ass with a towel, after which Ruud gave me the package. I took it and opened it, it contained a black strapless stretch dress. Ruud said: only once, you will also get that from me. I have such a super nice morning that I want to give you everything and gave me a tender kiss. I pulled the dress over my head and pulled it down. I looked in the full-length mirrors of the linen closet and I looked super horny. The dress was like a second skin around my body, you could clearly see every detail. You even saw the narrow strip of pubic hair on my venus mound and said that to Ruud. Ruud said: Jesus this suits you. Maybe you should remove that strip of pubic hair. I replied: yes, I will do that this afternoon.
I turned around a bit and saw that I had to pick up the children in an hour, so I said to Ruud: do you feel like taking a shower together? Ruud replied: yes, delicious. I took off the dress and led him into the shower. We soaked each other in the shower before rinsing off. I dropped to my knees and took his semi-hard cock in my mouth and started to suck him gently. I felt his cock become wonderfully hard in my mouth again and I stopped sucking him and said: fuck me one more time please. I got up and pushed backwards with my ass, after which Ruud pushed his hard cock into my wet pussy. He started to fuck me hard and I stroked my clitoris again. So we fucked for a few minutes until we both came almost at the same time. We rinsed off again while we kissed wonderfully. I closed the shower and gave Ruud a bath towel, he dried me off wonderfully and I dried him afterwards.
After this we walked naked to the bedroom and put on our clothes again. We hugged each time we got dressed and then walked back to the kitchen. To which Ruud said: I'll just grab your demonstration case. He was right back and packed his bags and we walked to the front door where he gave me his card with his cell number and said baby if you need anything just give me a call. And if you want to place an order you can also call me and I'll come pick it up. We gave each other a lovely kiss, after which Ruud left.
That afternoon I made my venus mound and pussy completely bald and also played with my vibrator.
© The Stringpoint Group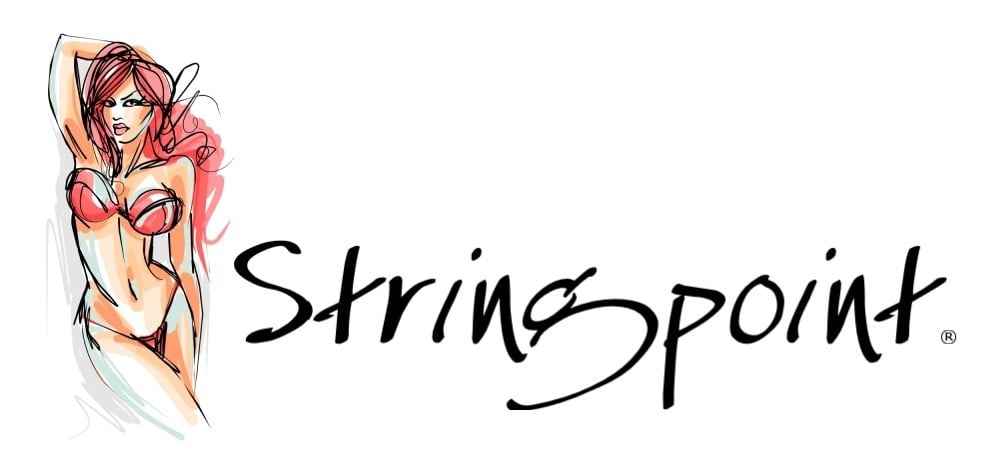 bron: thuis.nl