the house slut
Zozo. You're up early!" Wouter, one of my housemates, looks somewhat surprised at the counter where I am eating my yogurt. He usually doesn't get out of bed before 11 a.m. on weekends, but this morning he's dressed nicely and has combed his hair neatly for a change.

"Not everyone can manage on as little sleep as you. A quasi-tired look appears on his face. "No, Floortje's parents are having a party tonight and Mrs. wanted to catch the train in time so that we can talk all day long about her good study results."
"Sounds lovely," I reply sarcastically. The look I get back clearly indicates that he doesn't see his girlfriend's plan as a good way to spend the weekend.
"I know something nicer," I say with a mischievous smile as I open my dressing gown slightly and reveal one of my tits. With a big smile on his face he walks up to me and puts his hand on the underside of my chest. I bite my lip as he begins to knead gently. Suddenly he lets go of me and kisses my forehead.
"Sorry slut, another time. If I'm not at the station in half an hour, Floor will shut me up all weekend."
That was not the intention. I woke up horny and want to feel a hard cock inside me. His cock. I didn't find it very interesting that Princess Floor is out of her mood for a few days, she is never really in good health at all. I lower my hand to his crotch and squeeze gently in an erection that can be felt. "Your cock wants something else…and so does my pussy." He sighs.
"Quick quickie? Five minutes max. My pussy has been dripping since I opened my eyes, so your dick will slide right in." I look at him with mock disappointment as I unbutton his pants.
His hand goes back up and opens the rest of my robe. "You are really bad. I'm not going to take you into account. Just squirt your pussy and I'll be gone."
"You know I don't need that much, right? Otherwise I'll just finger myself while your soldiers are having a party in my pussy."
With some fumbling he takes off his pants and boxers. Then he takes place again between my legs and puts his hard cock between my glittering lips. His hand slides down to my hips and slowly he pushes his pole in. A moan escapes my mouth as I feel it go deeper and deeper.
"You're really horny, aren't you?"
I nod. When he is almost completely inside me, he pulls back for a moment and then thrusts deeply in one go. A little scream. Again. Harder, deeper. Steadily he picks up the pace a bit as I sit back and let the thrust of his rock hard cock wash over me. I don't need that much. I just want to be fucked. A little while longer.
Suddenly he pulls his cock out of my pussy. I open my eyes and look at him.
"Table. Ass up."
I slide off the counter and lean on the table. He hits my buttocks just as hard with his flat hand. He steps behind me and pushes his hard cock back in. First, the thrusting starts at a slow pace, slower than before. Deep and rhythmic, his hips slamming against my full ass with every thrust. My moans are starting to come in quicker succession and sound higher and higher. I'm getting closer to that edge. Apparently he senses it and starts thrusting faster and faster. He grabs my ponytail tight and pulls my head back. I moan louder.
"Harder…harder…" The rhythm of his thrusts pushes me over the edge and I feel the jerks in my pussy herald an orgasm. Shocks turn into waves and while he continues to thrust into me I end up in that vague world where really only my orgasm counts. The punches get fiercer and I keep floating on the waves of that intense feeling. When the weather ebbed a bit, I hear Wouter throw all kinds of inappropriate names at me. He always does that when he's about to cum. Then I know that he is almost going to squirt my 'whore cunt'. In between my moans, I secretly have to laugh a little.
He also starts to moan. His hands gripped my hips tighter as if his hard cock had to go in even further. Suddenly he stops. With a few gentle thrusts he shoots his cum deep inside me. I look back and see him with his eyes closed and big smile.
"Have you come, sweetheart?"
He opens his eyes, nods and thrusts deep into me one last time. Then he takes his cock out of my pussy and walks to the other side of the table. I willingly open my mouth and suck the cum from his cock. He's still tough. I look at him as I slide his cock deeper into my mouth. He shakes his head.
"No. That's it, not today. I won't catch that train again. cunt."
I look apologetic. "Sorry, was a bit horny…Hope not Floor is very pissed."
He laughs as he picks up his pants and grabs his phone. "You always are. That is no excuse."
© The Stringpoint Group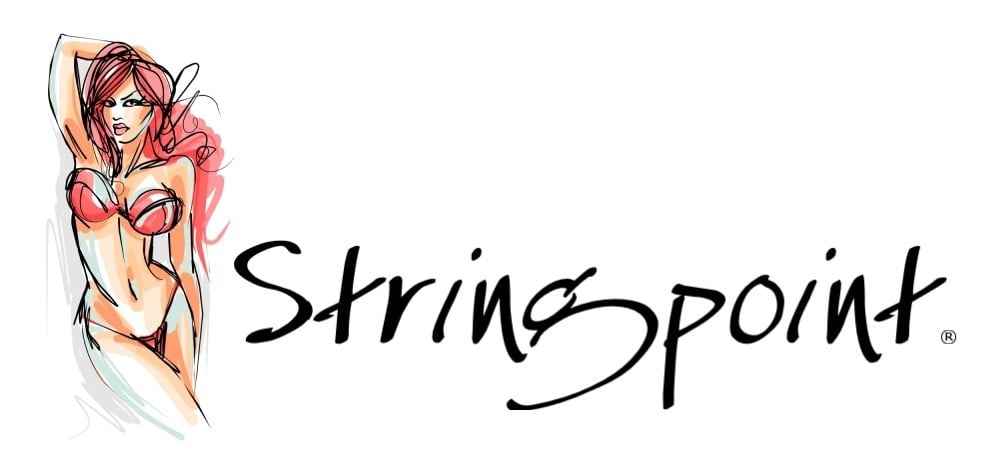 bron: Oops.nl