The doctor and his secretary
Sometimes you already know in advance what is going to happen. From the moment he walked into the ward, I knew. I just saw it in his eyes. "Who is that?" I asked my colleague nurse, who, like me, was on the evening shift. "That's Rogier... The most arrogant doctor in training at the moment. Just be careful, seems to devour women." Interesting.
He came to introduce himself, not shortly after. Supposedly nonchalantly, he perched on one of the crutches next to the emergency room desk and asked if I was the voice that kept telling him to rush to the ER whenever his patient arrived. "That's right." He slid me a note with a phone number and said I'd better call him on his 06, at least he'll see right away that it was me. I found it too easy and did not use the number then, but saved it. You'd better put in a little more effort, I thought. He didn't give a shit and asked me for my number a few weeks later. I actually thought it was superfluous; After all, on weekdays I lived 250 km away and he turned out to be married and to have 2 children with his wife. What do you expect from this? I gave my number, let him hunt. It's something different again. As it goes; it started innocently. Pleasures were exchanged. Talk about work. Discussed sensible and nonsensical things. He texted that he was so sorry he couldn't see me that week and wanted some photos to get through his boring shift. I put on my black lace lingerie set and sent the erotic photos of me to him. Not too naked, I thought there should still be something left to fantasize. I got an answer almost immediately. His circumcised cock erect. "This is what you do to me". Radio silence followed. I knew I would see him in 2 days: both day shift. I hadn't told him anything. I decided I would wait. Neither of us texted each other. In any case, my tension was about to cut, the urge to text was almost unbearable. But I held out. I masturbated every day and fantasized about him in his uniform. Then waiting is long.
But finally. The service started. A patient soon arrived in front of him. I called the service signal and Rogier answered. "It's Emma, ​​your patient has arrived they are expecting you in room 1". The silence on the other end of the line lasted just a little too long. I smiled. touch. He didn't know I would be in the house, this changed for him all day long. "I'm coming." He was down in 10 minutes. "Good morning". He looked straight at me. Hungry. I knew enough. I caught fire. This is just pure lust. I also don't want anything from him, I want to be fucked. I didn't want to wait any longer, but actually walk up to him now, French kiss and feel him inside me. That didn't work. Unfortunately we both really had to work, of course it was very busy just then. At 2.30 pm I saw his number on my display. He called. "Hi" "Can you leave?" "Half an hour maximum" "Doctor's room" "I.." Already hung up. I felt my heart race. Tingling between my legs. Red discoloration on my neck. I didn't feel at my very best in my clogs in my white uniform, I'd better get that suit off soon. Taking the situation into account, luckily I had put on a nice green lingerie set with a thong this morning.
I walked quickly through the long corridors and reached the doctor's room. All I had to do was knock gently. The door flies open. I say nothing. He says nothing. We just watch. He grabs my hand almost immediately, closes the door and pushes me hard against it. With 1 leg between my legs he clamps me. He puts my arm above my head and kisses me for the first time. I gently place my hand behind his ear and hold his head. I kiss back. Just a little too roughly he pushes his tongue into my mouth and makes me even wetter than I already was. I secretly look at him; he kisses me intensely and now closes both his hands around my head. He calms down a bit and runs his hands over my neck, up my back, down my flanks, toward the front of my uniform. With 1 jerk he rattles open all the buttons and then exposes my shoulders. The green side is now nicely visible. His head descends to my breasts and kisses them gently without taking my bra off. Meanwhile his hands find my buttocks; he strokes them, squeezes them gently. An "mmm" escapes from my mouth as he also pulls the snaps off my pants. He looks at me and seeks my approval. I answer by looking back, he knows enough. I wiggle back and forth so that my pants fall to the floor, step out of my clogs and out of my pants. Socks off. I give him a nudge and walk into the room. Not big. I estimate 12m2. There is only a sofa and a desk, I can see now. He now had a good view of my buttocks, I knew. I slowly walk to the couch. As expected, he follows behind me and pats my buttocks. I give him a gentle push so that he can sit on the couch. I didn't expect him to do that, but he takes a seat anyway. I climb into his lap and give him another slow French kiss. With both hands on my buttocks I only get hornier as we keep kissing. Meanwhile I feel with my right hand if he is as horny as I am. I feel an enormous hard swelling throbbing under my fingertips. Yet every time I am delighted when I notice how a man gets hard under my hands. I decide not to tease for long. I open his pants and grab his cock and balls with 2 hands from his boxers. His cock is even glistening a bit with pre-cum. I jerk him off; he closes his eyes and a contented growl escapes. I slide off his lap onto the floor and start sucking his balls. After this I take his cock all the way in my mouth. Very slowly I make circles with my tongue and let my mouth go over the shaft of his cock. He stands up quite abruptly. "I don't like this". Fairly harshly I am maneuvered onto the armrest of the sofa. While I lie on my back; my left leg floats in the air and the right one finds support on the seat. He pulls me down, takes off my thong. With my butt just barely over the edge, in just my bra, he slides his cock into me without warning and faster than I thought. Luckily I'm wet enough, but I let out an "OH" and for a moment think I can't get it to work. I think I'm tearing in a bit. He doesn't care; pulls all the way back and punches again as he folds my left leg over his shoulder. Pain and pleasure seem to be close together, because I thoroughly enjoy being fucked so hard. With 1 spread hand on my sternum, he ensures that my torso remains on the narrow railing. He thrusts even harder, then puts both hands on my hips and finds a rhythm. I moan. What a wonderful feeling to finally be taken after that long wait. With one hand he puts his thumb on my clit and slowly starts to spin in circles. He's driving me crazy. After a time too short for me, I can already feel his cock contracting. With a loud moan he pulls back from me and sprays the entire contents of his bag all over my stomach. I grab his cock as he comes and pull with it a little bit more gently. He jerks his entire bottom. I'll make sure the last bit of sperm isn't left behind. Satisfied he looks at me and gives me another French kiss and then helps me up, my legs are still shaking too much. When I casually look at the arm of the couch where I was just lying, I see that we have left a permanent red memento. I don't tell him anything. I know there will be a sequel. I put my uniform back on, give him a kiss and go back to work.
© The Stringpoint Group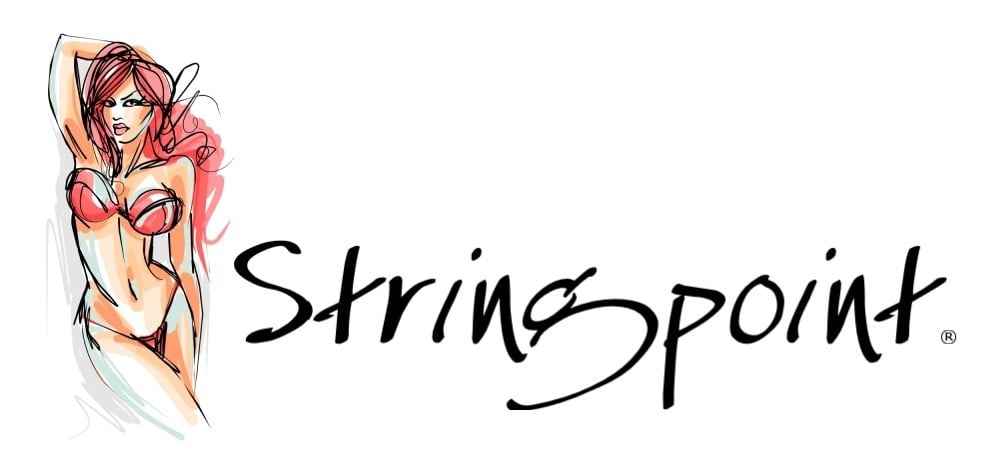 bron: Oops.nl