secret relationship
About nine years ago I was bored one afternoon and thought I'd poke around on a chat site to see if there's anything nice to chat about. After clicking away some people here and there, there was really not much to do. Just when I wanted to leave the "room" someone new came in, the few details in her profile immediately attracted my interest and the photo she had placed there was beautiful, a very beautiful girl with a equally beautiful smile on her face, her name is Janny.
I decided to send her a private message, wished her a good afternoon and asked if she felt like a chat or if I might be disturbing her because she might already be talking. But she wasn't talking and it was a nice and cozy conversation from the first moment, as if we had known each other for years. We told each other a lot about our lives, relationships, hobbies, work, living environment and so we got to know each other better and better and in the meantime the mutual click became bigger and bigger, it all felt very good and familiar. Our conversations also touched a bit on the intimate part of our lives and in that too we were quite aligned in thoughts, ideas, wishes and fantasies. It was a really nice conversation that for me could last for hours. Unfortunately that was not possible, Janny was in a relationship and lived together, so he couldn't just chat for hours. We did exchange our phone numbers and I sent her an app that it had been a nice and pleasant conversation and that she, Janny, was also very nice and cozy, and still is to this day.
Every now and then we exchanged some messages, short conversations and then we sometimes had no contact for weeks. Meanwhile, Janny was always on my mind, but I respected that she was in a relationship and so I felt that I couldn't always text her, even though I really wanted to. Even though she wasn't happy in her relationship, I couldn't force myself to step between them.
Until one bleak December day I was parking my car and a text message from Janny came in. A smile immediately came to my face. The content of the message was completely different from usual, much sweeter, more intense but also much more romantic than we had ever spoken, I was instantly madly in love with her. From that moment on we texted each other almost day and night, everywhere we went we were texting each other, even during the holidays when everyone was sitting at the table with his own family, we were texting each other in the meantime. Our conversations were really about all subjects in life, serious, funny, everyday worries, erotic, etc. But the common thread in our contact was that we started to like each other more every day and we longed for each other more and more, a meeting was therefore inevitable. I had shared my whole life story with her and the mutual click and bond was so good and intense, we complemented each other with everything, this was perfect in every way. At the beginning of the new year, I suggested we meet again. There was only one small obstacle, she lived in the middle of the country and I in the south, so not really around the corner.
In the meantime I knew that she regularly went to visit relatives by train. I agreed with her that I would pick her up at a train station nearby so that we could get to know each other. We said we would take it easy together during the first meeting. In fact, we already knew what would happen, because we were madly in love with each other, madly in love. After the acquaintance I would take her to the place of destination, we could still have a moment together. We met at a train station not far from her and I texted her where I was waiting, with my car. I had of course seen her in a photo, but it is always exciting. In the distance I saw a girl walking with very beautiful long blond hair, slim figure, just perfect. She walked up to my car and got in, it all felt super familiar like this was a daily thing, the click we had online was obvious and the attraction between the two of us only got stronger and stronger. We both leaned towards each other and immediately started kissing intensely, she was not only super pretty, but also kissed really nice and intense, I immediately felt my boxers get wet and my dick grow.
In between we chatted about anything and everything, but we couldn't keep our hands off each other. We kissed each other intensely and our hands slid together all over the body. My hand slid from her neck into her blouse and massaged her breasts and my fingers played with her nipples. Janny moaned softly in my ears and started kissing me even more intensely and our bodies moved with pleasure, everything felt so good and perfect between us. In the meantime we were still parked in front of the station and exactly in the approach route of the buses. Since it was evening, the lights of the buses were constantly shining in the car and we were, I think, pretty in sight. We decided to put the car a little further away, Janny still had a little time, so that she would still be at her destination on time. She had already texted her friend that she would probably be half an hour later than agreed.
A little further on was a road that was a bit remote. I parked the car on the side and immediately I started kissing Janny again. Janny held me tight in her arms and my kisses were answered intensely and passionately. I stroked her back, her legs, stomach, breasts, she felt my hands everywhere. Janny also stroked me everywhere she could. While our tongues were entwined wonderfully intensely and excitingly, I felt Janny's hand go into my pants again and again and caress my, by now hardened, penis. She must have sensed how wet it had become there by now. I opened her blouse and had a view of her breasts, nicely wrapped in a sexy bra. Janny loved beautiful lingerie and it certainly showed. I kissed her neck, so slowly down to her bra. I quickly unbuttoned the bra and saw her deliciously bare breasts in the twilight of the lamppost. Lovingly I sucked on her nice horny nipples, Janny visibly enjoyed it. Our attraction to each other was really so indescribable, so intense, full of passion and fire. After an hour of kissing, making love, caressing, groping, we really had to move on, otherwise Janny would be late, plus we still had to drive for an hour. It was a wonderful ride, on the one hand I felt the wet pre-cum in my boxers and on the other hand I was chatting with Janny while my hand was on her lap.
We kept texting each other all night and the love grew bigger and bigger, I was really crazy about her. The next day we agreed again, we had to and would see each other. She then came traveling south in the afternoon and I was waiting for her at the station. Once in the car we obviously couldn't keep our hands off each other and I drove to my house. Once at home we drank a glass of wine and soon we lay naked together on the 2-seater sofa, kissing each other firmly and intensely. I kissed her on the lips, on the neck, lovingly licked her ear and fell so slowly, kissing, down, kissing her breasts and lovingly sucking kisses on her nipples as I felt her hands caressing my buttocks . Sensually massaging and kissing her breasts I sank further down with my lips slowly down over her belly. I kissed the inside of her, which she visibly enjoyed. Teasingly, my tongue ran down the inside of her legs, through her groin, right past her beautiful, tasty shaved pussy. My lips on her nice wet lips, loving kisses and teasing tongue strokes on her lips. She tastes so good and from excitement and horniness I feel and taste how wet she is, hmmmm. I licked her deliciously and intensely as she squirmed with pleasure. She put her hands on my head and pushed me so hard against her pussy, it didn't take long before she moaned into her orgasm. I got up and gave her nice French kisses, while Janny tasted herself, her horny fluid was still on my lips.
Janny turned me around and immediately grabbed my stiff cock in her hands and before I knew it it was already nice and deep in her mouth. Janny sucked like the best, so delicious and so horny. I looked down and saw her holding my stiff cock in her hand, my head glistening with all that pre-cum. She played sensually with her tongue over my head, down my cock to my balls and back again, I felt her tongue everywhere. Janny was so sexy and hot, I had to be careful not to squirt too early. I turned her on her back and went with my stiff cock nice in her wet warm pussy, she moaned horny in my ears and felt her nails horny in my back. Slowly I went up and down her horny pussy, slow and tender, alternating with hard and deep, she visibly enjoyed it, I looked deep into her eyes, she had a delicious horny look.
Unfortunately it didn't take long before I squirted deep into her pussy, that was such a wonderful feeling that I had never experienced before, full of love, passion. I grabbed my phone and took a nice picture of her. I crawled on the bed and started kissing her lovingly on her pussy. On her wet lips, on her clit, interspersed with horny licks over her lips and soon between her lips, it felt so horny, so exciting, her nice warm wet pussy tasted so good. I teasingly gave sucking kisses to her clitje and looked up obliquely and saw how horny she was enjoying it . . . She grabbed my phone and took a nice picture of me licking her pussy. After I licked her extensively, which she thoroughly enjoyed, I lay down next to her on my back, while she came to sit on top of me. She leaned over and gave me sweet French kisses and teasing kisses all over my body. She felt my stiff cock throbbing against her buttocks, the horny pre-cum glistened nicely on her buttocks, while too teasingly ran her tongue over my nipples. Janny lifted her hips slightly and lowered her wet pussy over my stiff cock, sitting up so my cock slid deep into her wet pussy. She placed her hands on my stomach and horny rode my stiff cock. Spinning in circles, up and down, nice and deep, she knew exactly how to drive me crazy, while also enjoying it very much. While she was sitting on me horny, moving up and down, I looked at her, my hands massaging her breasts, I injected my horny warm sperm deep into her pussy, together we experienced delicious horny orgasms.
By now it was getting a bit later in the evening and she had to go home again. With a stopover at the Mc. Donalds I had taken her to her hometown, so that she was back home on time, as if nothing had happened ....
A little over two weeks later she came to visit again. I had picked her up again from the train station and drove to my house. While kissing she enjoyed her wine and we had nice conversations. About all kinds of things in life, how nice we would be together, private things, etc. With Janny you could always have nice conversations about very varied subjects, very serious and intense, but also funny, about daily life, that made her so special and special.
Janny was going to stay with a friend this evening so we could spend the night together. Before we went to eat something, we walked around the house together. The first time I hadn't really given her a tour. Once we arrived in my bedroom we stood next to the bed and Janny snuggled up against me and we spoiled each other with nice French kisses. My hands on her buttocks, her pressed tightly against me, so she could definitely feel how hard my cock had become. Janny gently pushed me back so that I was half on the bed, and opened my pants. My hard stiff cock from my boxer and you could see right away how wet my head had become, that horny Janny gave me that wonderful feeling every time. Lying back on the bed I loved how she took my cock in her hand and started jerking me off lightly, kissing my cockhead, sucking me and jerking off again. She knew exactly what was good and how to build the tension alternately. I felt her hand massaging my balls while my cock was deep in her mouth, Janny sucked so great that I also experienced a strong orgasm and the cum shot deep into her mouth. She let everything come in her mouth and swallowed it willingly, that was horny cumwhile it was also a first experience for Janny to taste it well and swallow it.
We had to go to bed early as Janny had an appointment in her town early in the morning which meant we had to leave early. Before going to sleep, Janny was licked, massaged, caressed, kissed and we fucked her intensely in a few different positions, until I sprayed my sperm deep into her horny wet bald pussy. Not much later we fell asleep together, in each other's arms, wonderfully. In the morning the alarm went off early and we took a shower together, unfortunately we didn't have enough time, we had to leave quickly.
Because Janny was in a relationship, we couldn't always meet up, but she didn't want to lose her relationship either. In addition, I was also too busy with all kinds of things, which made a future together not (yet) possible. So we still texted each other now and then, but we didn't see each other anymore. After a few months we couldn't resist and we agreed to meet again. She was visiting a friend and I picked her up. It was already later in the evening and we had to drive for a few hours, but for Janny I do that with love and pleasure.
In the kitchen, where I held Janny in my arms and we made love to each other. We stroked each other as we made love to each other undressing. Our clothes were soon scattered throughout the kitchen. Janny's bra on the hob, thong on the floor and everything was everywhere. We were both completely naked and standing in each other's arms, tight against each other. I turned Janny around and kissed her lovingly on the neck and leaned her forward slightly so that she was leaning forward against the counter. Kissing from her neck I went down her back like that, every spot of her back was kissed by my lips. Slowly I got down on my knees and kissed her buttocks. Playfully she bent a little further, so that her beautiful ass came back and her buttocks opened up a bit. From below I kissed her on her pussy, followed by a few licks with my tongue, on to her ass, which I also enjoyed a stroke of my tongue. I licked and kissed her ass, alternating again and again, kisses, licks and teasing a little into her with the tip of my tongue. We kept this up for at least an hour, her ass was so intensely and lovingly pampered with my mouth, Janny enjoyed it wonderfully, still leaning on the counter top.
From the kitchen we then went upstairs to the bedroom, where I was given a good blowjob by Janny. I turned her on her stomach and half lay down on Janny and my cock from behind in her horny pussy and so I fucked her for a long time, until she couldn't take it anymore, pure pleasure. We turned around and I shoved my hard cock deep into her nice horny pussy and we fucked hard until an orgasm soon followed. My cock still deep in her pussy, which was filled with my warm sperm, we fell asleep entwined together. Early in the morning, still halfway through the night, I quickly took a shower together and I brought her back in a hurry so that she could continue her program as planned.
Hopefully we will see each other again soon and I wish we could enjoy each other's presence permanently from now on!
© The Stringpoint Group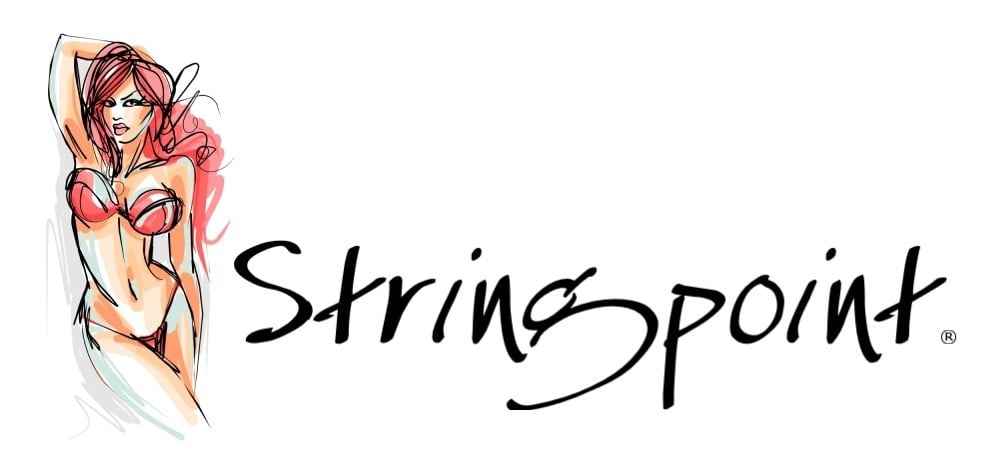 bron: [email protected]