Overtime more often
"Wait, don't say anything!" she says, leaning back in her desk chair. "You live in a small town a few kilometers away from here, together with your girlfriend and a dog. You also enjoy outdoor sports and adventure travel." Surprised, but soon with a smile I stand in the doorway of her office and say: "You remembered that nicely!" She responds with a big smile and says, "Come on!"
I have been working for the consultancy firm for almost two years now, but I had never worked with her before. However, I had already spoken to her a few times at a company party or outing, that's where she got her wisdom from. At first glance I thought she had an authoritarian look to her, but after talking to her once, this completely disappeared. She turned out to be a warm personality that everyone quickly feels at ease with. Now she impresses me again. First of all because she shows that she really listened to me in our previous conversations, but also because of her appearance. She has black long hair, a pretty face and a very nice figure. She gets up from her desk chair to shake my hand and says, "I've heard from colleagues that they have had good experiences with you, so I'm looking forward to working with you." She concludes with a wink.
Annemiek is a determined woman who has grown to the top at a rapid pace. In a world with quite a few men, she seems to hold up well. I regularly see her sitting in a meeting room with a serious face, this gives her a stern appearance. With her pumps on, Annemiek is almost as tall as I am, so she comes across as powerful. However, her black blouse and a gray skirt underneath also make her a very elegant appearance. Her red-painted lips still put a smile on her face, so that the stern appearance is not to be seen in any fields or roads. I realize that maybe I've been silenced just a little too long and then say, "It's totally mutual."
Despite trying to stay cool, I feel my cheeks redden a bit. It turns out to be difficult to focus on anything other than Annemiek. I do my best to initiate a light-hearted conversation so that both her and my attention don't focus on my mounting excitement. This works for a while, but when we are busy working half an hour later, I let myself be distracted again. It is most important that I am not the only one who noticed her good looks. On one occasion, she was featured in the gossip circuit at the office, where someone had wondered aloud how many colleagues she had enticed into her position within the company. Meanwhile, I smell her perfume in the room where we sit together. I secretly look over my laptop screen at her, but don't dare to hold out for more than half a count. I had never heard anything concrete in the gossip, but the thought excites me greatly. I feel my stiff cock begin to pinch in my pants. With a lot of effort, and probably another red head, I try to focus on my work again.
The following days we enjoy working together, although it is very busy. There is a deadline that must be met and that results in overtime. Annemiek and I are sitting down together with about ten colleagues, eating a pizza, so that we can continue at the office in the evening. Various topics are discussed and then she asks: "What does your girlfriend think about you working so much?" I tell her that my girlfriend works irregularly and therefore often works in the evening, or is already in bed. "Tomorrow, for example, she will be ready at the end of the morning and in the afternoon she will go into town with a friend. That is the advantage of the varying working hours," I say. Annemiek answers: "Yes, that's nice. If not, ask her if she will have dinner with her tomorrow, so you can at least see each other again. I also like to get to know her."
A day later, as suggested, the three of us are eating. It's Friday night, pretty logical that we'll be the only ones who will be working overtime. After all, I would rather have done something else on the first evening of the weekend. Annemiek and my girlfriend are chatting as if they have known each other for years. My girlfriend is (like me) in her early thirties, but the age difference with Annemiek is no obstacle. My girlfriend listens with interest to Annemiek's story: "Yes, it is hard work, but I do it with great pleasure and only during the week. At the weekend I can be found in the north of the country again with my husband and children. During the week I stay in the apartment here in the Randstad, which saves me a lot of travel time." I keep in mind that it is apparently very lucrative to be a shareholder, owning two houses seems very expensive to me. My friend asks, "Does your husband take care of the kids during the week?" Smiling, Annemiek responds: "No, luckily not, I don't know if that would be okay! We have an au pair who lives with us and takes care of the children." We can laugh heartily about it.
Later, Annemiek and my girlfriend even exchange numbers with the agreement that they will have something to eat in the city if it suits them both. It's great that things are going this way, of course I wouldn't want my girlfriend not to click with my manager at all. "Sorry sweetie, but I'm afraid we have to go back to work" Annemiek says to my girlfriend. "Yes, of course, you don't eat here for nothing" she replies. The ladies say goodbye to each other with three kisses and I say: "I'll let you out for a while". At the door I give my girlfriend a nice kiss. After a few sweet words from both sides, we say goodbye. Before my girlfriend walks out the door, she looks past me and gives a short wave. I turn around and see Annemiek standing on the other side of the hall. Actually, I thought she had already gone to our study. After a short kiss with my girlfriend I also walk back into the hallway.
Annemiek and I work hard for a few hours, but also take the time for a short coffee break. "I think she's a sweet girl, that friend of yours" says Annemiek. "Yeah, I've been very lucky" I agree. "It would be a shame if she found out how nice you had it with Kimberley recently," says Annemiek, looking at me straight. Totally overwhelmed I look at her and open my mouth to respond. To prevent myself from stuttering, I decide to close my mouth again. I feel myself turn red and sigh deeply. A drink in the canteen at the office had turned into a booze, during which I was quite tipsy myself. Kimberley, a somewhat raunchy blond bump in his early twenties, was as far gone as I was. She kicked and I couldn't resist the temptation: she gave me a blowjob elsewhere in the office, after which she willingly let herself be fucked. Although I had found it very exciting and horny, I now regretted it. I had the impression that we had not been noticed by anyone, but that now appears not to be the case. Annemiek looks away from me and walks back into her office. Confused, I stand still for a while and then follow her.
When I drop into the chair opposite her, I say, "Now what?" Annemiek looks at me again and says: "And now... Now it's my turn." I go from one surprise to another. Annemiek stands up, walks around the desk and leans against the desk in front of me. She puts one of her pumps on the back of my chair, causing her skirt to ride up. I see her black panties between her long, slender legs. "Or should I provide your girlfriend with pictures?" she continues when I sit too despairingly. She manages to startle me again; there's even evidence of my slipper. Then I realize that inviting my girlfriend over for dinner might have been more than just a fun idea. The realization is growing that I have little choice but to comply with Annemiek's wishes. What does it really matter, I've already made a mistake so the second one doesn't matter so much anymore.
Bowed, I reach forward with my head and feel the warmth between Annemiek's legs. I gently lick the piece of lace that separates her pussy from all the openness. "Mmmm, I was ready for that" I hear Annemiek moan above me. I hook my fingers along the piece of fabric and slide it to one side. Her swollen labia appear, accompanied by the exciting smell of the horny fluid that glitters between her labia. I slowly but deeply insert my tongue into her pussy, then slowly slide up between her lips until I reach her clit. My tongue circles quietly around her clit. Annemiek sighs deeply and I feel her lower body tremble slightly.
Annemiek is still propped up with one leg on the floor and the other on the back of my chair. I straighten up and lift her buttocks on the desk. She sits upright and our faces are at the same height. Annemiek gives me a quick kiss, looks at me as she licks her red-painted lips and then lies down with her back on the desk. For a moment I realize the situation I am in. It's like a fantasy come true. The kiss of that incredibly beautiful, but also sexy and horny woman gives me a strange pleasant feeling in my stomach. The feeling under my stomach is far from strange though, this exciting lady has got me horny to the bone.
Meanwhile Annemiek has grabbed my hair and pushes my head between her legs again. I sit down on my knees between Annemiek's spread legs. She rests her legs over my shoulders and I feel the pointed stiletto heels slide down my back. My excitement is now complete and I greedily lick her wet pussy with my tongue. I enjoy her nice pussy liquid and the way she forcefully directs me between her legs. It is clear that she likes to be in control.
Then she pulls her legs up further and pushes my head down. "Lick my ass" I hear her say, sighing and moaning. Before I realize it myself, my tongue goes over her star. As I do that more often, I feel the relaxation in the tight muscle. I alternate with her wet pussy and take turns pampering both holes with my tongue. Moaning, Annemiek undergoes this horny treatment.
"Stop," she says suddenly. My head is pushed back as she stands up. At that moment I see that she has unbuttoned her blouse wide and her nipples are above her bra. She doesn't have huge, but very tight and nicely rounded breasts. I look at her and long for a kiss from her, perhaps especially for the feeling it gave me shortly before. Much to her delight, she grabs my neck with both hands and moves her face to mine. Without hesitation, she gives me a kiss that quickly turns into a deep French kiss. She doesn't let herself slow down by her own cunt fluid that is around my mouth, it just seems to turn her on.
Then Annemiek ends the intimate French kiss and says: "You're not ready yet sweetie". She gets up, turns, then bends over the desk. "Go on" she instructs me. Her buttocks are just as tight as the rest of her body and stick out nicely in my direction. In between her pussy shimmers and I see her tight star. My tongue moves between her legs again and I greedily lick between her buttocks. When I work her asterisk again, I put a finger in her pussy. "Yea, keep doing this", I hear her say. I see how she touches her own clit. As I push my tongue into her asshole, two of my fingers quickly go in and out of her warm pussy. Moaning, she begins to tremble and jerk. I feel more and more fluid come out of her pussy and lick it away between her labia. She pushes me away from her buttocks and turns around. She leans nonchalantly against the desk, her breasts still bare. I'm still on my knees and looking up at her. She says: "I think we should work overtime more often".
An hour later I'm in the car on my way home. I relive all the events and my hard-on pinches my pants again. It all feels very unreal and double. I already cheated on my girlfriend for the second time, but in the meantime I also really enjoyed Annemiek. That pleasure was there even though she even touched my cock with one finger. It was probably part of the deal that I was just for her pleasure, in exchange for keeping the other slipper still. That makes me still have a stiff cock and I'm really looking forward to an orgasm. However, out of guilt towards my girlfriend, I decide not to jerk myself off, but to punish myself that way. When we arrive at our house, the lamps in the living room are already off. My girlfriend has to get up early the next day, so she probably went to bed on time. Quietly and as quietly as possible, I undress and crawl carefully into bed. "Hey baby, are you back" I hear her say. She had woken up anyway. I give her a kiss and we wish each other a good night.
I can't get to sleep because of all the happenings, my excitement keeps me busy. I look on my back in the dark and the flashbacks from earlier that evening keep coming back. My girlfriend is also a bit restless. When she turns to me, her arm touches my stiff cock. "Mmmm," I hear from her mouth, "are you ready for some relaxation after such a long day at work?" She should know, I think to myself. There's no point in denying I'm horny, so I say, "Yeah, sounds good, but don't you have to leave for work early tomorrow?" "Yes, but I can't sleep anyway. Besides, I've just played with myself, so you don't have to worry about me, I'm going to spoil you." Before I can respond, she knocks the duvet off us and pulls my boxers down.
She snuggles up against me and grabs my cock with one hand. Her fingers rub my head and spread the pre-cum. "So you already spoiled yourself" I say, returning to what she casually said earlier. She chuckles and then says, "Yeah, you weren't around when I felt like it! I just looked up some videos online and fucked my rubber friend." Her naughty words turn me on and she knows how horny I feel when she fucks herself with a dildo. Now she jerks off my cock with her hand, while she strokes her own chest with her other hand. We French kiss as our hands continue the caressing movements. If this continues I won't be able to delay my climax for very much longer.
As if my girlfriend has read my mind she stops jerking and stops the sultry French kissing. "When watching the videos I also got some horny ideas" she says. After I look at her for a while, my curiosity grows about what ideas those are. Without speaking she gestures for me to get out of bed and positions herself on the bed. While I'm standing next to the bed she puts her head over the edge of the bed and says: "Get on your knees, your cock will come right up to my mouth." I had seen this myself in a movie, but never expected that my girlfriend would want to do this. "Maybe you can get your cock deeper in my mouth this way" she continues.
I need no further encouragement. I get on my knees and move my cock to her mouth. With her tongue out she receives my cock and sucks me right in. Quietly I push forward and see my cock slide deeper in. When my cock is halfway in her mouth, I pull back. She lets my cock slide out of her mouth and says, "Try if you get on, I'll relax. I'll let you know if it can't go any further." I hear it with some surprise, but I have no hesitation in carrying it out. Again I slide my cock into her mouth and now push further. At a certain point I seem to have reached the end, but with her hands on my buttocks she urges me to push further. She tries to swallow as I continue to press. As if a door opens my cock slides completely into her mouth. After a few seconds I pull back completely and hear her gasping for breath. Somewhat worried I ask if I'm okay, but she enthusiastically orders me to put my cock in her mouth again.
I let go of my cautious approach more and more and after a few times I start to gently thrust into her mouth. I watch her slender neck thicken as I push my cock deep into her mouth. She continues to urge me on by grabbing my buttocks with her hands and pulling me towards her. She alternates this by also massaging my balls. When I pull back, she comes to again, panting. I see her fingering her own pussy with one hand. "This won't be long" I tell her. "Come in my mouth, I want you to squirt deep into my throat" she says firmly. One hand stays with her now wet pussy, where the other hand pulls me towards her again. Greedily she sucks my whole cock deep down her throat.
I bend over and decide to bury my face between her legs. Growling, I start to lick her wet pussy as my lower body continues to move up and down. I feel her tear my butt apart and rub my star. It's a weird feeling that I've never experienced before. My girlfriend has never wanted anything to do with anal sex. However, it does feel very good and I long for more. Then I feel a finger unexpectedly smoothly slide into my ass, probably lubricated by the cunt that was still on her finger. This feeling makes the bucket overflow. After a few thrusts I push my cock up to my balls into my girlfriend's throat. She in turn pushes her finger deep into my ass. I feel my cock pulsing in her throat. The discharge of the whole evening comes out in one go. I pull back and my girlfriend gets up with a gasp. When she has regained consciousness she laughs and says: "Gosh, I don't think you've ever sprayed that much"
© The Stringpoint Group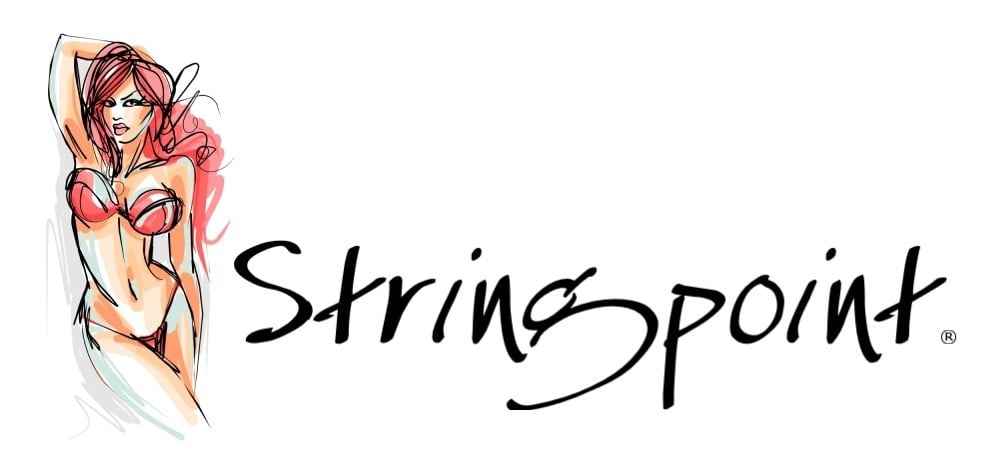 bron: Oops.nl