My husband's best friend
This story is set in Greece where me and my husband Bas would go on our honeymoon. We had barely gotten married when we had already booked the trip. We saved up all the money we got from friends for the wedding to get away from it all. A week before we were to leave, Huub, my husband's best friend, came to visit us with bad news. His 7-year marriage had come to an end. This was very unexpected because we always thought the 2 would be together forever. It was a bitter moment because we had just gotten married and were about to go to Greece.
That evening Bas said to me "what do you say if we take Huub with us, he is completely on the ground and needs to be jacked up". It became a rather fierce discussion because I had looked so much forward to spending some time with Bas alone, just the two of us. But I couldn't think of myself alone and finally agreed to the proposal. I liked Huub and it is always nice when he is there. I know that it is also nice for Bas so that he can do some manly things and not have to lie on the beach every day. We left on a Friday and would return on Thursday the following week. The first 2 days flew by and Huub had reserved a table for us in a restaurant as a thank you. Were Bas and I still able to spend some time alone. The 3rd evening arrived after a long day at the beach. We had an all inclusive and the alcohol was already heavily consumed from early on. And with the heat it hit extra hard. That evening we decided to have a drink in our honeymoon suite. Huub also came to have some drinks. Bas was in a strange mood, he didn't like the warm weather that day. There was a marathon of "the Bourne supremecy" on TV. Bas refused to zap, while Huub and I were more than fed up. I already don't like those movies and now we were watching the whole marathon.
The atmosphere didn't get any better. "I'm not here in Greece to watch TV, you can do that at home too" I said. But Bas ignored me. "I don't know what you are doing but I'm going to the beach for a swim". I tried 1 more time to persuade Bas to come along. But he was a bit pissed off on the bed and totally ignored me. "Come on Huub, Bas prefers to watch TV" I said to Huub in the hope that Bas would come along. "yoo have fun" said Bas still staring at the TV. Huub said "I'm going to put on my swimsuit" and he left for his room. I shook my head at Bas and started to get really angry. I put on my red bikini and slammed the door behind me. Huub was already waiting in the hallway. We walked to the deserted beach and it was pitch dark. There was 1 lamppost that provided some light. We decided to go in the water here. I had a towel on, because it had cooled down a bit. Huub ran into the water and dived into the waves. I walked piece by piece and only wanted to wet my toes. "come on!" said Huub, "go deeper into it". I threw my towel on the beach and walked deeper and deeper little by little. Huub splashed me wet and behaved like a child in the waves. But I thought it was funny. "brrrr it's suddenly cold dude that water" I said. He grabbed my arm and pulled me a little deeper into the water until my buttocks were submerged. Suddenly I felt something against my leg and I screamed and almost jumped into Huub's arms. "haha it's seaweed not a shark" he said. His hands were around my hips. But suddenly it dropped to my buttocks. "wow" I said. And before I knew it Huub was kissing me. I could just turn my head away and Huub started kissing my neck. I am really super sensitive in my neck.
I felt his lips and tongue over my neck and both his hands kneaded my buttocks. "Don't" I almost whispered and that didn't sound very convincing. He kissed the other side of my neck and I started to lose control. I just managed to turn my mouth away every time so that we didn't kiss "real". I had to hold on to it or else I would fall over in the waves. He kept kissing my neck and I couldn't suppress my breathing that had gotten a lot heavier. I felt his hand go into my bikini bottom and over my buttocks. I looked him straight in the eye, turned and wanted to walk out of the water. The moment of "what am I doing" had arrived. He came after me and jerked me around and back towards him. He kissed me again. I turned my head away again but gave a slight moan as his tongue went down my neck. I pushed him away from me and looked straight at him. Not with a look of "what are you doing now" but more of a look of "I almost surrender". He pulled me towards him and he managed to kiss me full on the mouth. I held my breath for a moment and then gave in. We stood there at the water's edge, kissing, and my hands slid through his hair. When his hand disappeared into my pants for the second time and went over my buttocks I stopped and pushed him away from me again.
I wanted to turn around and walk away. I was shocked. But before I could turn around, Huub turned me back and pushed me down on the beach. He came on top of me and all the stops were blown! I immediately started to tongue out again and I had no brakes anymore. It went very fast from then on. I almost automatically opened my legs and he ripped off my bikini bottom. He then pulled down his swimsuit and pulled down the front of my bikini top. He looked straight at me as he penetrated me. We lay there on the beach for a while, Huub with his penis all the way inside me. He kissed me again and started hitting me hard. I grabbed his buttocks and it turned into a real lovemaking. I moaned and let myself go completely. It must have taken about 3 to 4 minutes before I heard Huub moan loudly and he came hard inside me. I felt his penis cum in my cunt. He just kept coming too. As he left me, his cum poured out of my cunt and down my legs. We lay side by side, huffing and puffing and didn't say a word. I was shocked by what have I done! is this a dream or did it just happen. Before I could recover from my shock Huub kissed me again. I got up and wanted to walk away but Huub followed me and took my hand. I started to cry and didn't know what to do. I was in shock and panic. I didn't want to just go back to the hotel of shame. And we walked along the beach to the dunes where I collapsed. Huub said nothing all that time and sat next to me. When I wanted to look at him, he kissed me again. And where I was in shock and deeply ashamed I let myself go again. He was rough with me but it was almost as it should be with this desire for rough sex. He grabbed my bottom and top and jerked them off. Came on top of me and fucked me hard. I crawled on top of him and rode him. His hands gripped my tits and my buttocks.
He pulled me down so we could kiss. I was still on top of him and he grabbed my ass with both hands and fucked me hard. He threw me off him and got me on my hands and knees and took me doggystyle. He pulled my hair and I heard his hips clatter against my buttocks. This fuck lasted much longer than 4 minutes. He turned me around again and licked my cunt. I came violently. I got on my knees and grabbed his hard penis and started sucking him. His hands grabbed my head and guided me. I almost choked so deep his penis came into my mouth. He turned me back into doggystyle position and grabbed my hips. He fucked hard like we were auditioning for a porn movie. I heard him moan loudly and aggressively and felt his cum flowing into my cunt. He came hard and again a full load. He just kept on fucking even after he came. When he came out of me he plopped down next to me. I was in shock again and didn't know what to do.
We eventually returned to the hotel where Bas was still sleeping with the TV on. We never told Bas and it stayed with those 2 times. We both said we got sick from the food so we could account for our weird behavior…
© The Stringpoint Group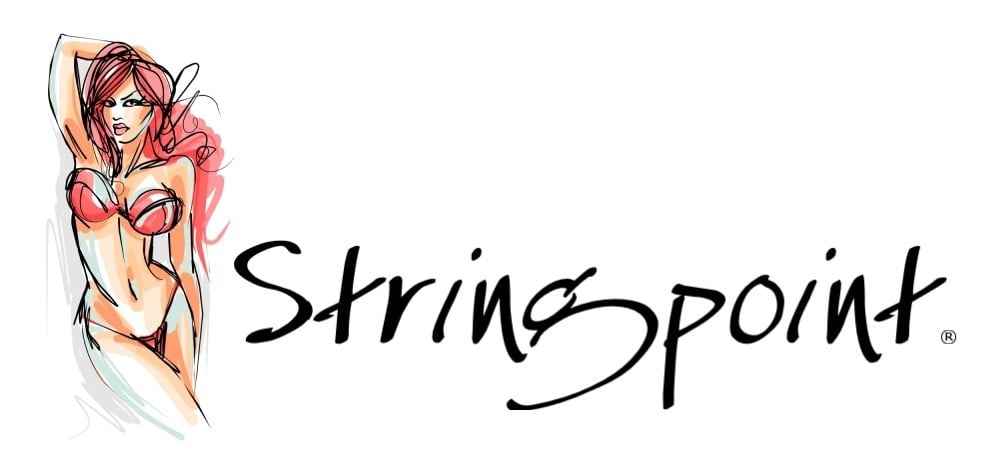 bron: sexverhalen.com