My horniest experience with my two brothers
I grew up in a normal fairly middle-class family with two older brothers, Max (20) and Jeroen (24), I am the youngest and only girl of 20 years old and my name is Christina. My brothers have been dating for a few years now, Jeroen will be the first to get married next year and is busy renovating his house for this. I had sex last night with my brothers, something I never thought possible but which suddenly happened at our house now that our parents are away for a week on holiday to Turkey. I had dinner with my youngest brother Max, Jeroen went to work for a few hours after work in his house and came home around 8.30 pm. When he saw me and Max lying in bed in my bedroom, he wanted to join in too.
Max was on the couch watching TV after dinner and I said I was going to take a shower. I was just in the shower washing my hair when he suddenly entered our bathroom, what could you do I asked him, I want to take a normal shower Max. He just stood there and looked at me, your tits are growing nicely, he laughed, he saw that I was shaved and even bent a little in front of the shower cubicle to get a better look at my bald pussy. Act normal, I yelled, go away and do that with Mirjam, that's his girl. I got shampoo in my eyes because I tried to cover my pussy with my hand, it stung my eyes and I yelled again, fuck off Max. He didn't listen, told me not to be so prudish and that he was in the shower too. I had my eyes closed at that time because that shampoo sting my eyes unwise.
Before I knew it Max opened the door, I was rinsing my eyes with water when I suddenly felt him naked against my body, he brutally grabbed my tits, nice horny buttons he laughed. Max are you not normal or so I said, go away. I'm horny he said, there's no one now, let's do it together Christina. I was quite shocked, he had never asked or tried such a thing, my brothers are a few years older and I never talked about sex with them. When the shampoo was out of my eyes I looked at his cock, it was standing straight up against my stomach, he laughed stupidly and told me not to be like that. I didn't get angry or anything, but this wasn't normal, especially when he suddenly got on his knees in front of me and pressed his face between my legs. I felt his tongue quickly run over my bald box and I have to say, you shouldn't do that with me! That always makes me super horny, I really enjoy getting pussy.
Most of the guys who had done this with me just did what they wanted and didn't have that much experience with it, I usually had to say how I liked it. But with Max I immediately felt that he was doing things differently, he pressed my labia wide open between his thumbs and immediately licked my clit, I couldn't resist him anymore and let him go because it made me very horny. He licked and sucked on my clit, I grabbed his hair and just stood pressing him on my pussy. He pushed a finger into my pussy and continued to suck on my clit nice and hard, I let go and after a few minutes had a nice ass orgasm. The water from the shower head gave me a bit of cooling, because I was on fire. Dirty bastard I didn't mean to scold my brother, don't talk I heard him say, you've come and you just think it's horny Christina. I didn't deny it and pulled him up by his also wet hair, then I got down on my knees.
I grabbed his stiff cock and started sucking my brother, most guys always think that's horny and so was my brother, he let me go. I licked his balls and cock, he was quite big was my first discovery. Soon he started yelling for me to stop, otherwise he would cum and said he wanted to fuck me. I had become very horny myself from the pussy eating and said it was okay, but not in the shower, but in my bed. Five minutes later we were in my room on my bed and I was already sucking his cock. Max had gone a bit limp when we were drying off in the bathroom, but his cock was soon stiff again. I want to fuck you he interrupted me again, I lay on my back and quickly pulled my horny brother onto my body. I only thought about fucking myself, I didn't think about anything else, not even a condom. Max had already pushed his cock into my pussy and was already pumping, it was too late for a condom. At that moment I also felt that he had the biggest one, which I was going to fuck with.
We were both super horny, he was fucking at a nice pace that I could keep up with. I was completely shocked when suddenly my room door opened, what the hell are you doing… our eldest brother Jeroen shouted. Max was also shocked, he immediately lay still on top of me, but his cock was still completely in it. You don't do that when I'm not there, he laughed, it looks like our little sister is growing up, it's nice slut he laughed. Jeroen saw of course that Max's cock was still completely in my pussy, I myself felt him become a bit weaker. I'm in Jeroen said, I'll just fly into the shower and then we'll fuck our horny sister just the two of us. Max he said. I thought when he went to take a shower, do I have something to say about that myself? No, because even though Max had left me, we both lay in my bed waiting to see what would happen next. Jeroen showered very quickly, he came into my room naked and said that we were going to our parents' bedroom, there we have the space and you get this boy. Pointing at his erect cock where no pubic hair was visible, I had to give him a kiss on his fat head.
It was a great honor for my big brothers to put me between them on our parents' big bed and I can say that I had never been so horny. Between their two large muscular bodies resembled a small petite gnome with my height of 1.63 and 55 kg. I also thought my tits were suddenly very small, I have C, but flat on my back between two giants, with two large upright poles, one was still a few centimeters thick and longer than the other, I felt like a little girl. Max had already fucked me for a while, he was also the one who started licking my pussy again like he had already done in the shower, Jeroen wanted me to blow him and came to his knees next to me on the bed . His cock looks more like a crooked fat banana, it was also the first clean-shaven circumcised cock I went to suck. But I thought it was horny to be caught so unexpectedly by my brothers, I was blowing Jeroen and he squeezed my nipples nice and hard, Max licked me like a young horny horny dog. He also licked my hole which I thought was super horny, this was also new to me.
I soon realized that my brothers knew exactly how to do it, they had much more experience than I did and made me crazier all the time. Jeroen suddenly sat on top of my face, I had to lick under his big balls and he said about his star, he himself started to pull his dick quickly. I couldn't get enough oxygen in when I started to cum from the licking and banging that Max was doing to me. Now I know a bit what is meant by strangulation sex, you come with little oxygen and that gives you a tight and anxious feeling, making your orgasm very heavy. Fortunately Jeroen immediately went off my face with his heavy lower body, he understood that I needed oxygen at that moment. What I also really liked was that Max and Jeroen had no problem with each other's physical nudity, they sat on both sides of my body and started jerking themselves off above me. I also thought that was insanely horny to see, two of those big strong guys who showed me well that they also liked me. Jeroen was the first to come between my legs and push his circumcised cock into my wet pre-licked pussy.
It was a good thing I got licked first because otherwise I don't think I could have had my oldest brother just like that, it's the biggest and thickest cock I've been fucked so far. Half an hour earlier that had been my youngest brother, but Jeroen was even bigger. I had a nice fuck with Jeroen, I felt his experience good, but his cock also came into places in my pussy that I had never felt before. Max asked if I wanted to take over the masturbation from him, everything happened at once, I jerked off Max and continued to fuck with Jeroen. He didn't make me cum yet, he felt it perfectly when I got to that point again, then he stopped for a while and then slowly continued. Max could hardly stand it anymore, Jeroen saw that in him and said that I had to stop pulling, we are going to double you slut he laughed. Oh dear, I thought, I already assumed this as we were doing now, but I was still a virgin in my anus and didn't really dare to try that yet. But if there had to be a horny moment for it, it was now!
I released Max's cock and Jeroen went out of my pussy, now pussy, because when I looked at it I saw that I had already been fucked quite a bit. That's how it felt, I was still as horny as butter and decided to try and get my ass fucked once. We are going to take you between us Christina said Jeroen, he was in charge and Max thought everything was fine. Have you ever been fucked in the ass he asked, no I said and asked if it didn't hurt? If you relax well then it will work, he said and walked to his room, he came back with a tube of lubricant and I had to sit on my knees. With my ass up in the air towards my brothers I felt the cold feeling blob of lubricant come over my hole, very carefully I felt his finger enter. A strange feeling, but also horny. For a few minutes I was fingered there and I also felt fingers enter my pussy, I hoped that Max who was slightly thin and small would fuck me in the ass. Are you ready Christina asked Jeroen, of course he had already sensed that I was approaching a climax. Yes try it but I said and had to sit on Jeroen first. His cock slid smoothly into my pussy and he gave me a couple of horny hard thrusts.
We fucked for a while when he told Max to join in, Max put his head against my hole and I felt him slowly enter. I felt this well, it was painful for a while and I let out a scream when he came deeper, Jeroen didn't move at that moment. Oh what a feeling I gasped, you are too big I shouted, Max started slowly and according to me he was already completely in my ass with his cock. When Jeroen started to fuck again I got the feeling that I exploded and was super stuffed. Fuck I screamed, fuck, I want to be fucked by you two together! Well I got fucked, both at the same time they accelerated their pace and within two minutes I had my first orgasm with two cocks in my body at the same time, insanely horny to feel how strong your orgasm is. I fully participated, didn't want to recover and thought it was super horny, I didn't think it would be so horny. I felt everything, Jeroen even touched my uterus and their balls sloshed against my buttocks and over my pussy, like a rollermops I was clamped between them.
It got harder and harder then, Jeroen kept looking at me and squeezed my nipples hard, Max fucked me so hard that I got the feeling that he wanted to fuck my all over Jeroen's body. Screaming and shaking my head vigorously, I came so horny again, my nipples were almost ripped off, but I loved it all. My youngest brother yelled that I almost squeezed his cock off with my sparkler during my orgasm, that's how it felt to me too. But I also felt that there was space and relaxation of my sphincter, almost at the same time I heard Max panting heavily and I felt warm jets of sperm coming over my heated back.
He came over my back and Jeroen started to fuck me really hard. You are so horny Christina he laughed and pulled me hard through my nipples further on his body, he gave me a French kiss and fucked me with full force. I had to have oxygen, puffed it out like I was in labor and had that amazing orgasm again. My pussy pulled on all sides with the result that Jeroen could no longer hold it, his cock exploded, became even thicker and sprayed my pussy full.
He pushed me away, suddenly both Max and Jeroen were sitting next to my head on the bed, both smeared their wet cock with a horny odor over my face. I went crazy watching their cocks come together and over each other and tried to put them in my mouth together. Both I could have a piece in my mouth and totally excited sucked on their acorns that were pressed together in my mouth for minutes. When they withdrew I finally got some peace and couldn't utter a boo or yuck, I was completely fucked by my brothers and (now 12 hours later) still feel all my muscles in my pussy, ass and body. It's been crazy and I'm pretty sure it won't stop with this one time I've had sex with my burps.
Yesterday it was my very own brothers who fucked me super horny and I'm still enjoying it.
© The Stringpoint Group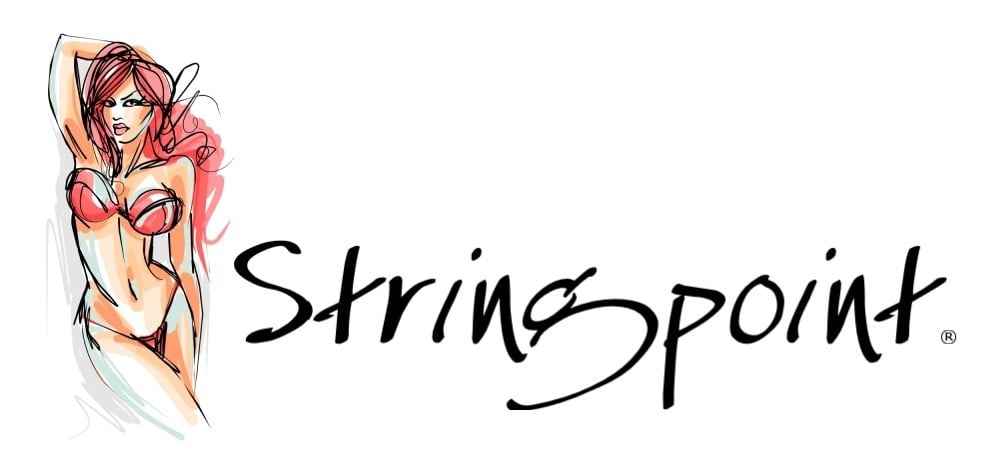 bron: thuis.nl