Cristina visits an erotic fair
I, Cristina, went to an erotic fair with my friend Ellen, because we were both curious about what there is to see. That particular day I told Rob, my husband, that I was going to spend an evening with Ellen. I left at 6 pm to pick up Ellen, when I got there I rang the bell and Ellen let me in. Ellen had on a nice dress and said: look I have nothing at the bottom, horny huh.
I smiled and said: yes, definitely horny, you're also a sex animal, hey, wait a minute and I'll take off my underwear too. Dressed so lightly, we set out and half an hour later we were already there. We felt a bit embarrassed and excited because we were naked under our dresses. We first walked around the fair and remembered the attractions that appealed to us. These were, for example: the strip cafe for women, the darkroom and the gloryholes.
We first went to the strip cafe for women, there we found a nice table close to the stage. There was a nice and good looking man doing his strip act. We had a drink and watched a stripper who was now only wearing sexy panties. He came off the stage and walked between the tables, occasionally stroking a woman sitting there. He had arrived at our table and stood behind Ellen, placing his hands on shoulders. His hands slid to her breasts, caressing them, which he unabashedly began to caress. First over her dress, but moments later his hands slid under her dress through her cleavage and played with her nipples. I could see that Ellen liked it because she had that familiar horny look in her eyes. The stripper let go of her nipples and came up behind me and stroked my shoulders first, then my neck and earlobes. That felt pretty good, then suddenly his hands slid down my cleavage and caressed my breasts. My nipples were immediately erect and I even felt horny. Unfortunately, he stopped and stood in front of Ellen and gave her a lap dance. Ellen, who is not at all shy or shy, immediately grabbed his buttocks and stroked it. He went back to face Ellen, Ellen immediately started stroking his cock with one hand. The stripper took her hands and raised them to the top of his panties and told her to take them off. Well that didn't fall on deaf ears. Ellen knelt in front of him and pulled down his panties, this position made his hard cock level with her face. She grabbed his cock and licked his head, he grabbed Ellen by the head and pulled her mouth over his cock.

Ellen started to suck him lustfully, his face and hip movements showed that you really liked it. And after about 5 minutes you saw him cramp and cum in her mouth. Ellen swallowed everything and licked his head completely clean, a cheer went through the cafe as a thank you for the show. the stripper left, because he let himself go too much and couldn't perform again right away. Ellen and I got up and left the cafe, outside the cafe I said to Ellen: what a sexbeest joke you are. Ellen replied: what have I got to lose anyway and I thought it was really horny and you. I replied: I also thought it was horny and I still am. Come on, Ellen said, let's go to the maze. After two minutes of walking we arrived at the maze, on the outside there was a map on which you could see that there were different rooms that were connected by all kinds of corridors. We shook hands and went inside, it was very dark inside. It didn't take long before I felt a few hands go over my body.

I said to Ellen: I have to let go of you, because I feel three men on my body. Ellen replied: honey I have that too, but it's nice to hear I'll see you outside again later. Two men standing on either side of me caressed my breasts, so my hands went that way. I immediately felt two hard cocks, which I took in my hands and gently jerked off. The man behind me lifted the hem of my dress slightly and slid his hard cock between my thighs. I felt his cock slide between my labia and it felt quite nice. The man behind me pushed my upper body forward, causing me to bend over. This allowed him to push his hard cock into my pussy and immediately started to fuck me hard. It felt wonderfully horny, but it was the first strange cock in my pussy since my marriage. Because he pushed me forward, my face was level with the two cocks that jerked off. Moments later I started blowing those two cocks alternately, while I was fucked hard.
I'd never thought of anything like this, let alone done it, but I was so horny I couldn't resist. The man behind me pushed his thumb up my ass and it felt so good, oh how horny I was. Moments later I came moaning, because of this the men behind me and in front of me came. And my pussy and mouth were sprayed full, I swallowed everything right away. The third man took the place of the man behind me and stroked my pussy and clitoris wonderfully. He smeared the cum that came out of my pussy into my anus and pushed two fingers into it as he shoved his cock into my pussy. I really enjoyed it, it was also outrageously delicious and horny. He fucked me very roughly and hard, while his fingers penetrated my ass nicely. While I myself was stroking my clitoris and therefore felt a wonderful orgasm coming, moments later I came moaning very violently. The man behind me pulled his hard cock out of my pussy and shoved right into my ass. Jesus that felt horny, I surrendered myself completely and enjoyed it to the fullest. After a few minutes the man behind me came deep in my ass and filled me with his warm cum.

The man disappeared and I had to recover from this wonderfully horny fuck and realized that I had cheated on strangers with men. Rob was never allowed to know this, although it had been deliciously horny. I carefully walked on and reached the exit, there was a kind of damp cloth with which I cleaned and freshened myself. I looked neat and clean again when I saw Ellen come out, she also looked fucked through. I gave her some wipes so she could freshen up too. I told Ellen what had happened to me and that I had found it really nice and horny, but that Rob was never allowed to find out. Then Ellen told what had happened to her, getting fucked in her pussy and ass by 6 men. Ellen said let's take a look in the gloryhole rooms and let's get some cleaning wipes with us. We quietly walked up to it and went inside. It was lit but with colored light, so it was a bit twilight.

Ellen tapped me and said : look what a big black cock that is. She walked over and dragged me along, she grabbed that big cock and started jerking it off. I looked at that cock in amazement, I had never seen such a big cock, let alone touched it. I also brought my hand to it and stroked it too. Ellen said to me : shall we take turns blowing him? I was still very horny and said: yes please, seems very nice. We could put our hands together on his cock, he was that long, but he was also really fat. Ellen got on her knees and took that fat cock in her mouth, she could have just as fat he was. She blew him for a minute and handed him over to me. I also got that cock in my mouth with difficulty, but I was horny. Ellen said: I'm going to try to get it in my pussy. I stopped blowing and helped Ellen by guiding his cock into her pussy. Ellen moaned : oh how big he is. She gently pushed her pussy back, he was half in it. She gasped and said: how horny this feels, Cris, you should try it later. Jesus this is nice. I held her hands and said yes I want that too baby. Ellen started to move nicely over that big cock and moaned continuously that it was so horny. I looked behind her and saw that big cock go deeper and deeper into her pussy. The owner of that cock started to fuck her gently while I gently stroked her clitoris. Ellen said: oh nice Cris, come with your mouth I want to kiss you. Neither of us had ever done that with each other, but when you're that horny your boundaries blur. I kissed her lustfully and stroked her clitoris as she was fucked by that big black cock. After about five minutes, Ellen came so violently that I thought she was going to pass out, so I held her tight. Ellen regained consciousness a bit and said to me: oh Cris you really should do this, I've never come so horny. I replied: I also want what I have just seen. Ellen shoved forward slowly until that big cock was out of her and helped me into position. She guided that big cock between my labia and I pressed my pussy over it a bit. I moaned: Jesus what a cock this is, how horny. When he was two thirds in and I kept quiet, the owner of that blissful cock started to fuck me gently. Ellen knelt and started stroking my clitoris too and kissed me lustfully. A kiss I gladly answered, Jesus I had never been so horny in my life. Ellen now also stroked my breasts, while I was blissfully fucked by a super cock.
After a few minutes I came so violently that I almost lost consciousness. After a minute I came around again and said to Ellen: let's blow him ready and share the cum. Ellen said right away: yes very horny, you know that my pussy is still open from that delicious cock. I said for a second and take him out. A minute later I slid off that super cock and we took turns lustfully sucking that blissful cock. Ellen squeezed his balls gently and said: I can feel him cramp, he'll come in a minute. Sure enough he jerked and came, the first wave caught Ellen in her mouth and I the second. We swallowed everything and caught the rest in our hands. We licked our hands clean and heard the owner of that super cock say: it was great girls, and his hand appeared in the hole where his cock had been with a note. He said: I have rarely felt such blissful pussies as yours. He disappeared and the note said: girls I would like to meet you again, you are really great, and his phone number.
We looked at each other and Ellen said: Cris I don't know what you think but I definitely want to feel that cock inside me again. And you? I stood in front of Ellen and pulled her to me and said: me too and I want you to feel nice and naked against me. I've never had such feelings but I'm so horny. Ellen responded by kissing me lustfully and after the kiss said: Me too, honey, was horny tonight. We left the gloryholes rooms and walked slowly arm in arm to the exit.

Arriving at the car we got in and drove to Ellen's house. On the way Ellen stroked my legs and also my wet pussy and said: I enjoyed it and you? Me too darling. When we got there we got out and went inside. We walked into her living room and plopped down on her couch. We looked at each other and naturally we started a lustful kiss. I grabbed Ellen by her breasts and squeezed her temples gently. Ellen said: can I lick your pussy. In response, I got up and took off my dress and lay down on the couch. Ellen also took off her dress and crawled over me so we could lick each other's pussy. So we licked each other to a blissful climax, Ellen turned around so that we lay in each other's arms and kissed each other tenderly. Ellen said, if I invite that super cock, I'll call you and you come over here and let him have a good time, okay? I replied: yes lovely dear, I really enjoyed tonight, but have to make sure Rob never finds out. Ellen said: he never hears from me dear, let's take a shower and you'll come home smelling fresh. We took a shower and dried each other tenderly, Ellen didn't even get dressed anymore, but I did. I said to Ellen: I'm going home honey, but I'll call you well tomorrow. Ellen followed me to the front door and kissed me goodbye.

I drove home and went inside. Rob was still sitting in the living room and watching the TV and asked: had a nice evening dear? I replied : yes delicious really enjoyed it dear. Shall we go to bed I'm really devastated. Rob replied: yes of course honey, we're going to sleep right away. I was happy about that because my pussy and ass were still quite sensitive.
© The Stringpoint Group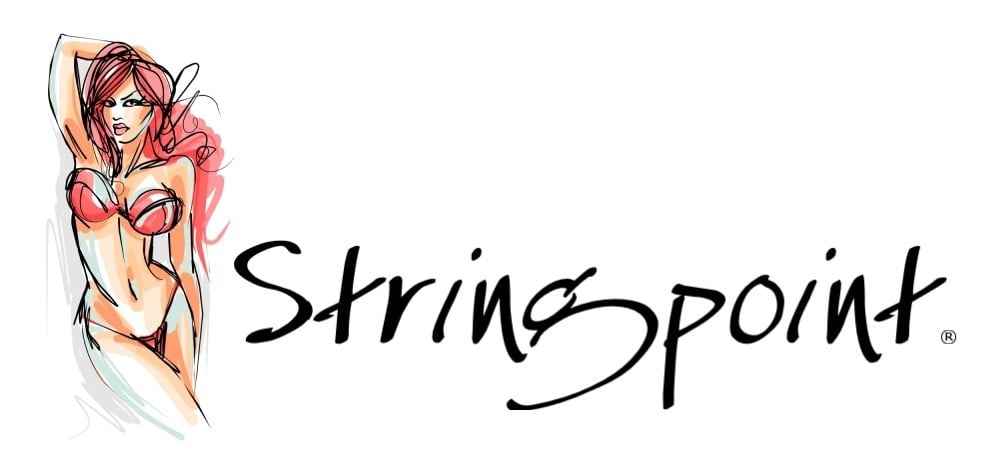 bron: Oops.nl