Catching up with my ex in the hotel room
I do believe that I have not cheated. At least, I could live with this myself, as long as my wife didn't find out.
I had been living abroad for some time, and had a good excuse to travel back to the Netherlands. A conference, which I managed to sell to my boss as useful to the business, in Amsterdam. At the expense of the boss – and a reasonable hotel too.
The conference was not very interesting, and on the second day I went back to the hotel early. And then I saw my ex Anne check in. I hadn't seen her for 15 years. We weren't in a deep relationship, but we had had excellent sex for half a year. We were both 22 at the time and although I was never really in love, I was addicted to her body. She has South American parents, 1m65 short, dark hair, almond-shaped brown eyes, a round ass and a lovely D-cup.
By now she had to be 37, a slightly rounder ass and from D to DD it seems. "Hey Mark!! How are you?!" she walked towards me. "Hi – yes good!". I felt myself turn a little red. Not that I found it very uncomfortable, were it not for the fact that years ago I had ignored her Facebook and LinkedIn invitations. My wife is quite jealous and I didn't want any further contact out of self-protection. What to be honest, our relationship was based on sex.
"Would you like a drink in the hotel bar?" I asked. That's what Anne wanted. And she immediately asked if I had missed her Facebook message. No, I hadn't missed this, but I didn't want to make my wife jealous. And to be honest, I wasn't particularly interested that she was now a mother, married, etc. I had gone through the same stages and had enough friends to share this with. "You know what it is Anne", I said straight away, "I find it difficult to have a normal friendly relationship with you. I always felt the thrill of sex. If I came for coffee with you, I would think about sex and that doesn't seem healthy if we're both in a relationship." Anne looked a bit taken aback. "I couldn't let go of the friendship we had at the time. Video calling, remember how we ended up naked in front of a webcam? And do you remember when we ran into each other after a night out, when you suggested you just want to blow me as a friend?" Anne smiled awkwardly for a moment.
"And if I'm honest Anne, now that I see you here, I realize that we can watch a naughty movie as friends upstairs in the hotel room. Men in uniform right, you liked that? I can certainly find something to watch. Maybe we can sit discreetly under the covers and then we don't have to keep our hands above the covers. And well, if you do know what I'm hiding with my hands under the covers, you can take a look right away, do you understand? You don't see anything you've never seen before, so that's fine, right?" Anne nodded gently. "Yeah," I continued. "And then there comes a time when I, you know", and I looked around timidly for a moment "err, well – maybe about that one…", and now I whispered, "huge breasts  want to cum… And admit it, then we cross the border. Neither of us can do that now that we're both married."
And Anne shook her head, that was indeed impossible. "You know what, here's my room number, just drop by tonight, just as friends!"
I went to exercise, took a shower, and was waiting for Anne dressed in boxer shorts and a dressing gown. She knocked on the door and entered neatly dressed. In an evening dress with velvet gloves. "I actually have dinner with my colleagues, but I can also join a little later." I nodded. "You don't look like you're coming out of the room," Anne said, looking at me. "No," I said. "I had kept tonight free for myself. I mean, this is the perfect night to masturbate," I blurted out. "I mean, it's ideal these kind of business trips. Get out, time for yourself, whole room to yourself to do what you want. I assume you also have your toys with you?" Anne chuckled. "Maybe so," she said. "Well, we may not be able to have sex with each other anymore, but I can hold your vibrator friendly for you, can't I?" Anne looked at me for a moment – ​​then walked out the door again. I thought I had seriously offended her, despite our extensive sexual experience, I went way too far. But she knocked on the door again. And came in in the same evening wear. "And, did you find a nice movie to watch together?" she asked.
And there I was prepared. I had bought a film from a female director. porn. With a lot of uniforms, I thought that had to please. I turned on the movie on the large flat screen in the room. I offered her a drink from the mini-bar and so we watched the movie. She sat on the bed, I sat in the chair next to the bed. There was actually some story before the 2 police officers started working with the woman in the story. It was just porn outside of the story, so I got an erection pretty quickly. I took off my boxers but kept my bathrobe on. My hard cock was now free and I started to play with it. Anne looked at me from the corner of her eye.
Then she took off her panties and played with her pussy. I looked at her unabashedly. She had shaved a line, just like before. And she still had the piercing through her clit, as she once showed me "friendly" after it was clear we would never be in a real relationship. She took a vibrator from her handbag and handed it to me. "Would you like to help me with this now?" she asked. I took it and set it to vibrate gently. Anne continued to watch the film as I vibrated the vibrator against her thighs. She spread her legs further and further and I saw how wet her pussy was. I smelled how wet her pussy was. And slowly I sent the vibrator deeper between her thighs. I turned the vibrator off again and wet the head with the fluid that glittered between her labia. I moved the head slowly back and forth, further and further in. She sighed "yes nice Mark…" – I turned the vibrator back on and felt the device vibrate in my hand and Anne felt it vibrate in her pussy. I don't inhabit the vibrator too much, but varied the speed and made sure she felt the clitoral stimulator on her clit every now and then. Now Anne pulled down the straps of her evening dress. Her evening dress had a molded cup so no bra was needed. Her huge breasts with big nipples popped out. They had grown, they hung a little more, but it brought out an almost nostalgic horniness. Anne saw me looking and smiled at me. "I miss you… as a friend I mean" she sighs. Followed by a moan of horniness and pleasure from the vibrator. "But you're right, we make each other horny."
It took all my willpower not to touch her further. I didn't want to cross that border. I touched her thighs, but not her breasts and not her wet pussy. The only contact with her cat and fluid was that I was holding the vibrator. This wasn't cheating was it?
Anne concentrated on the film again. The 2 officers penetrated the woman from both sides. Didn't really seem very romantic or porn to me. "Mark, there's another dildo in my bag, grab it". I grabbed the dildo and swapped the vibrator with the dildo on her instructions. "Yes, make that dildo nice and wet, yes if so. And now spit on that dildo as much as you can", which I did immediately. It was clear, she slid down a bit and I had to insert the dildo with her and my spit anally. Just like the movie. "Yeah there, slide it in." We had never had anal sex at the time. "And now the vibrator….Mark" and so I penetrated her with a vibrator and a dildo. I sat right in front of her, between her legs. Anne looked at me and not at the screen. And she began to squirm uncontrollably. "Yes Mark, yes I'm coming!!" she said. And she came. She drove her pussy against the vibrator as hard as she could and I tried to keep the dildo in her asshole, but it popped out. And then she was done. I looked to see if I saw anything of regret or shame, but I couldn't.
"And you don't want to go any further than this? Only friendly?" Anne tested me. "As long as we don't touch," I replied. She picked up her vibrator and put it back on vibrate. She moved it over my still rock hard cock. The fact that her cunt was still dripping off was a bit transgressive, but I still didn't think we had sex with each other. The vibrations were nice and when she pushed the head against my head I thought I was going to cum.
"So as long as we don't touch each other, right?" Anne asked for confirmation. I nodded. She put the vibrator aside and put her velvet gloves back on. Without further ado she grabbed my cock and started pulling it. With the other she squeezed my balls. Well, we had no skin contact and besides, I was way too horny to think rationally. "Jesus Mark, how wonderful to hold your cock again, just squirt. Squirt all over my breasts Mark!"
And I did. Long strokes of cum pattered on her breasts. She looked at me mischievously. "So Mark, this went a bit too far didn't it?" I nodded. "This is exactly why I don't think we can be friends, something goes wrong." "Well, then I'll take a shower" and she rinsed the cum from my breasts in the bathroom. When she was done she got dressed again while I was still naked on the bed recovering. "See you again Mark." I replied back and added "I'll be here until Saturday". Anne replied that she would also be there for a few more days. "But can you handle that?" "I hope so," I replied. "We will see."
Anne left. And I stayed behind in my room. Satisfied, experienced an adventure. And not cheated.
© The Stringpoint Group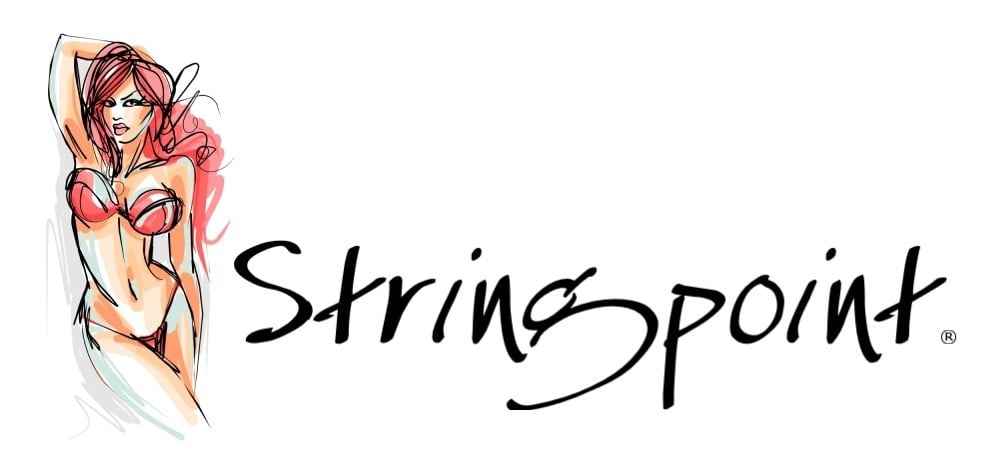 bron: sexverhalen.com