Anneloes does gangbang
It was a warm day in the spring. Anneloes had finished her work and cycled home quietly. It felt wonderful. The wind through her long hair, the wind that fluttered her summer dress… It made her feel happy. Now Anneloes was almost always happy, she was rarely moody. Anneloes was an attractive young woman. Not very slim, but not fat either, just a good figure, she thought she had a bit wide hips, but well… there was nothing that could be done about it. And she never got any complaints about her appearance. Not from men, not from women… She stopped in front of the hotel restaurant "The thirsty horse" Locked her bicycle against a tree and walked to the terrace. There she saw her friend Laura sitting.
"Hi, Laura… can I?"
"Of course, no problem, just sit here alone. Sit down!" Anneloes beckoned to the waiter and ordered two glasses of white wine and a cheese board. She was hungry.
"Hmm… nice boy.. I've never seen him here before…" Anneloes looked after the young man for a moment.
"No, he's just here… he's nice… you know what they say about him?" Anneloes shook her head, her hair fluttering in the wind. "No, no idea…?"
"He seems to be from the city, and he has organized some kind of parties there." Anneloes looked questioningly at her friend.
"Well? That's not special is it?"
"No, definitely not… but parties are… at least if what they say is true.."
"Come on… tell me more… is it something to do with drugs?"
"hmmm yes… they say he regularly organizes gangbangs…"
"Gang bangs?" It came out harder than intended…. Anneloes blushed. A boy at a table next to the women bowed to them: "If you do a gangbang, honey… I want to join in…" Anneloes turned even deeper red… down to her neck… Laura started laughing…
"Yes, just laugh…", Anneloes became shy… And to the boy she continued: "Well, thank you not that I'm going to do that… and certainly not with you…" She took her glass and took a sip. The conversation changed the subject. Anneloes and Laura chatted about everything and nothing. After the drinks were finished they decided to eat anything in the restaurant.
Anneloes had known the now thirty-year-old, chubby, always smiley Laura for a long time and they had also been through a few things together… They were colleagues and besides that they also shared a passion for sex with each other… Both ladies were bisexual and that gave them Unknown possibilities. Since her defloration some five years ago, Anneloes had caught up a lot, and above all tried a lot. She still regretted not losing her virginity until she was twenty. Well, that was pretty much caught up now. After dinner they settled their bills and went their separate ways home. Anneloes currently does not have a partner, and did not want one for a while. Being free had its perks. She opened her bag at her house. Searched for the keys and came across a folded piece of paper. "What is that?" she thought to herself. She quickly opened the door, hung her leather jacket on the coat rack, and opened the note as she walked inside. She read the scribbled words fleetingly. And she blushed again. She grabbed her phone and called Laura.
"yes, with me… what happened to me… Yeah dude… a note in my bag… A phone number and a date below it, a time and below that with big letters 'gangbang night'. That's a bad joke, isn't it?" Within ten minutes Laura was at her door.
"yes, it's special," said Laura… "must be the guy next to us… He promised himself some fun."
"yes, what a dick, huh?" They looked at each other.
"Well, a dick for sure...", Laura almost squeezed her eyes shut, "how many dicks will there be at such a gangbang party?"
"yes I know a lot..." Anneloes chuckled, "maybe ten..."
"yes or twenty… and usually only one woman is there…"
"Or two, but no more, right?"
"Really, Anneloes, I don't know exactly…"
They were silent for a while… Anneloes turned on the TV and they watched RTL late night.
"Imagine…", Anneloes broke the silence…, "you and me and twenty men…" Laura looked at her friend… "are you serious? You and me… and then…"
"Stupid right? I think it's pretty exciting actually…"
"You really mean it! And then you come there and then there is all that guest from the terrace… And then?"
"He was quite handsome, wasn't he? Then no problem…"
"Anneloes… you shouldn't do that, you're not going there alone, you know…"
"No", Anneloes looked mischievous at Laura, "that's right, you're coming with me..." She grabbed her phone and called the number. After she hung up, she gave Laura an explanation: "Well, that guy from the terrace is called Dirk, is 30 years old and a friend of the new waiter, his name is Marc and he is thirty-four. She wanted to organize something around here again, but couldn't find a woman who wanted to participate. In short… we are the two women that evening and the men are ten, sounds like a breeze", Anneloes laughed to herself.
"Gee Anneloes… who says I want to participate?"
"I… I know you a little bit… you think it's a hot idea, and you don't want me to go alone… one and one equals two, baby…!" Laura also started laughing: "You know me too well... I'm going with you..."
"I think it's going to be pretty fun… Dirk said that most of the men who come are bisexual or bisexual so there's plenty to enjoy… You like two men together, don't you?" Laura nodded eagerly… "I was determined not to let you drag me into these kinds of parties anymore… just look at it…. Wednesday a gangbang party…"
Anneloes leaned over to Laura, propped her up on the couch, and rolled on top of her and gave her a French kiss. "yes… but now I want you… hmmm" Anneloes slipped her hands under her friend's sweater and looked for Laura's hard nipples…
It was Wednesday. Anneloes had agreed with Dirk to be there at eight o'clock, the others arrived at nine o'clock. Both girlfriends had dressed sexy, beautiful underwear, sexy dresses and rang the bell at 8 o'clock at the indicated address. Dirk opened…
"Hi Anneloes, hi Laura..." Dirk had the right name for the right woman at once. Was that a coincidence? He had seen them on the terrace, and had spoken to Anneloes on the phone, but he couldn't really know who was who. He grabbed Anneloes by the shoulders and gave her three big kisses. Two on her cheeks and the third on her mouth. Anneloes was shocked for a moment, but eventually answered the kiss anyway. Then Laura received the same treatment. Dirk showed them where they could store their coats and led them into the living room. In the room, waiter Marc was waiting on the couch. He also greeted the ladies jovially.
"Are you looking forward to it?" Marc asked, making an inviting gesture to Anneloes and Laura to sit down. Dirk quickly got some drinks and sat down.
"Listen", I'm glad you're here, First of all I want to say that all men who participate are required by us to take an STD test every three months. We always do our gangbangs completely bare. Both vaginal and anal. Is that a problem for you?
"Well… if they've all been inspected, then not", Laura said cautiously.
"I also want to ask you: do you have absolute 'Dont's', because that is very important at our gangbang nights. Everyone should be able to participate with a good and safe feeling and be able to go home satisfied." Anneloes thought… Laura was the first to say something: "I'd rather not have anything with pee or something like that… and yes… no very crazy things…"
Anneloes, who was a bit kinky than Laura, didn't think peeing was such a problem, she didn't want gore or very extreme things, just like Laura.
"We always end the evenings with a bukkake… Is that okay with you?" Anneloes started to beam… That seemed like something to her. Laura looked at her friend and smiled at Anneloe's facial expression. "No, no problem," she said then.
"Well, great… I think we're going to have a nice evening. So there are ten men tonight, so we can enjoy ourselves. Four of us are bicurious and so will have some horny fun with each other. Hope you find that exciting too. Laura and Anneloes indicated that they found that exciting. Marc put an arm around Anneloes and gave her a very horny French kiss, which she answered effortlessly.
"Can you easily come more often", Laura asked, "I think it's horny if there is also a lot of cum in between, and not just with the bukkake…" Dirk looked at her with a smile…
"You can count on that, honey… we're all very potent… you won't be short of anything…" Dirk then showed the ladies the bathroom, where they could freshen up. She immediately took advantage of that. Anneloes had to pee a lot because of her nervousness. Laura touched up her make-up a bit, while Anneloes did a pee.
"Don't you have anything with pee sex?", Anneloes asked while she let her pee run.
"Well… yes… well… to do it myself with someone… not to let men pee on me… I'd like to hear that with you…"
"Did I just pee… too bad… say… would you like to pee on me…?" Anneloes looked questioningly.
"Now?"
"yes…why not…please?" Anneloes got up and started to take off her lingerie, her stockings, her thong… her suspenders… Raised her dress as high as possible and sat in the shower against the wall on the floor. "Please…? To get in the mood a bit…"
Laura stepped over to her… stood straddling her legs… Dropped her thong down, got out and parted her labia slightly with her fingers. Anneloes had a wonderful view of Laura's pink vagina and looked at her pee hole. "You do pee on my crotch… not in my face…"
"You'll just have to wait and see…", Laura chuckled mischievously. She sighed and then aimed at Anneloes, her vagina. A warm light yellow stream left Laura's body… Anneloes moaned horny as the warm fluid came against her pussy… "Hmmm…. That is a very nice feeling, Lau… ahhh…." Since her first virginity, Anneloes really wanted to try everything out. She had only lost her virginity when she was twenty, and the past five years had been a journey of discovery for her through the world of sex. "We're going to do this at home too, you know… Seems very horny… in a bath together, peeing on each other… and having a great sex…" Laur patted her friend on the head… "Naughty… let's do it… but dress you again ana, in a few minutes the other men are coming… we have to be ready." Anneloes washed herself, freshened up, put her hair up, and put her lingerie back on. They looked at each other and wished each other luck. By now the men had arrived. Anneloes looked surprised when she saw her friend Martin among them. She immediately realized that Dirk knew through him who was who, at the door.
"Hey, honey", Anneloes said sweetly while she gave Martin an intimate kiss, "How nice that you are there too…"
"You know that I never skip very nice parties, right? Do you feel like it?"
"Oh yes, I do… and Laura too…"
Dirk stood up and took the floor: "Ladies, men, nice to have you here, we're going to have a nice evening. Respect each other's boundaries, especially those of the ladies, although there aren't many of them… go and enjoy!" The men cheered happily, especially when Anneloes got up and took off her dress very sexy and slow… The men soon loosened up, and it didn't take long before most of them weren't wearing much either. A t-shirt here and there, or a pair of boxers. Two curious boys were kissing each other, while Anneloes was sucking a dark man on her knees. She took the big penis deep into her mouth and heard that the man was enjoying it. Laura was bent over resting her hands on the railing of the tank as Martin licked her from behind. Martin also didn't skip her tight hole and teased her regularly by sticking his tongue in it. Laura closed her eyes and enjoyed. A young slender guy stood jerking off her face and pressed his head to Laura's lips. The woman moaned and opened her mouth so that the cock slid in. Laura sucked horny on the wet head and the boy moaned intensely. Dirk had meanwhile, as a good host, put down a bowl with Viagra pills, or something that passed for that. Several men took the pills, thus guaranteeing a long horny evening.
Anneloes sat straddling the couch and was licked by the dark man, while two other guys put their cocks in her mouth. Anneloes sometimes sucked them in at the same time or then one by one… She enjoyed the attention. The men ran their hands over her breasts and massaged her sensitive nipples. Anneloes felt an orgasm coming, and pressed the head of the cunning man firmly into her crotch. She forgot about the two cocks by her face when she came with a scream. The man felt a wave of woman's juice pour into his mouth and Anneloes looked at him and ordered him to swallow everything. Meanwhile, Laura again doubled by Martin and Dirk, while she herself sucked Marc's cock. Next to her, the youngest man of the couple, Gerard was just 18, was fucked in the ass by Simon. Anneloes struggled free from her three husbands and began to tongue Gerard. The dark man didn't just let her go and slipped his cock up the back of Anneloe's cunt, thrusting deep and hard into her. It didn't take long for the man to inject his sperm into her. Gasping, he pulled out of the woman and watched his cum drip from her cunt. Laura saw that too and moved over to her friend's pussy and started licking the cum out, looking at the dark man. He was again with a rock hard pole that he quietly pulled off. Meanwhile Simon came in Gerard's ass and pushed Anneloes with her face against the hole of the young man. Anneloes licked the seed out, after which she gave Laura a French kiss. Dirk, who had just cummed in Laura, and still had the feeling that he could squirt more, now wanted to take the beautiful Anneloes anal.
Martin helped him get his half flaccid cock hard again and fingered Anneloes' asshole smooth and open. Dirk pressed his cock inside her and growled as he came after three deep thrusts. Anneloes pushed him away… She whispered something in Laura's ear. Laura sat down on the couch next to her friend, well, half lying, legs apart. Anneloes was in the same position and invited the men to take turns to fuck them. One after the other. Fuck cum and the next… It was a wonderfully horny sight to see the men so busy. After all ten injected their cum into both women, the girls turned and got on their knees on the couch…
"Now the other hole, guys..." Anneloes sounded hoarse and horny. The men were nearly exhausted. And then the bukkake was yet to come… could they still produce enough sperm? Again they went past the women one by one, this time fucking them anally. Of the ten, four could no longer really spray at that time. There had to be a break, but the women were demanding. After this round was over, the men got some rest… a drink, the girlfriends played horny with each other, licked, kissed, licked and swallowed the cum from each other's pussy and ass. Anneloes beckoned the men to her… Opened her mouth and they saw a cocktail of their cum in the young woman's mouth.
"Take turns tongues with Anneloes, guys...", Laura said sternly and hoarsely… Laura bent down and while the men had to share cum with Anneloes, Laura licked Anneloes to yet another orgasm. Dirk finally indicated that it was time for the bukkake… Anneloes and Laura knelt next to each other, while the men stood in a circle around them, jerking off their cocks. Anneloes was surprised how much seed they could still produce. One by one, the men jerked off to the women's faces. They were covered in sperm. After the latter had sprayed his fluid, the girls turned to each other and started licking each other's faces. Demonstratively, the semen was swallowed by them…
When everyone was satisfied and exhausted ready to leave, Anneloes remarked that next time it would be nice if there were a few more men… She winked at Laura, gave Dirk a horny French kiss as goodbye and walked arm-in-arm through the dark night with Laura in… on to new adventures…
© The Stringpoint Group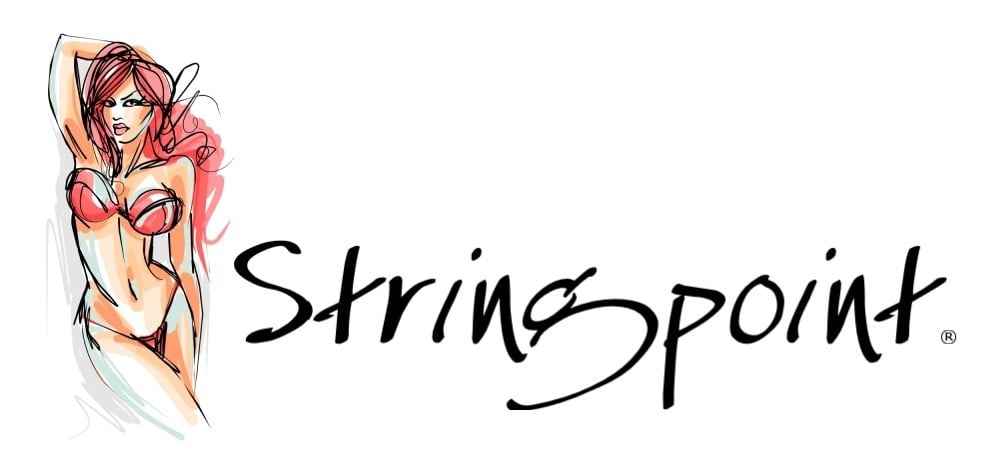 bron: Oops.nl