'I'd rather have a threesome with these two men'
Tuesday
Preparations for Thursday's press dinner are in full swing. We have dinner at the Italian restaurant of a friend of my boss Chris. Each course is accompanied by a matching wine from the wine producer who is our new customer. In addition, Pauline is also organizing a press trip. I'm jealous, because I can't come and she is with Chris under the Tuscan sun for days. And I think she has a crush on him.
My phone. It's Mark again. "Can you ask your brother-in-law some more of those pills?" My shoulder still hurts insanely. I can't sleep." Annoyed, I put my phone in my bag. Although he said that Josien's diaphragm is years old and they really really never have sex again, I don't know if I can believe him. When I text Maarten, he says that he and Frederique are on Vlieland with the children and that he will forward a prescription to the pharmacy. Luckily, I don't have to see him.
Thursday
Today I am really relegated to assistant. Together with the intern, I can receive the guests and hang up the coats. Then I can pour the wine with every course. Pauline and Chris do the presentation and sit at the table with the journalists and influencers. There are a lot of affected girls flirting with Chris. Hugely irritating. Fortunately, in the kitchen of Renzo – the owner of the restaurant – I also get tasty snacks and wine.
By midnight everyone is finally gone and we end up at the table with a bottle of limoncello. Pauline yawns loudly and tells her to go home. She looks at Chris, but he doesn't give a damn. "I'm going to sleep with Renzo," he says. "We are good friends and he lives above the restaurant. Would you like another drink, Laura?" I raise my glass. Why not?
Renzo turns out to be born in Palermo, but he has been living in the Netherlands for 20 years. I estimate him in his mid-thirties. He is a bit small, but otherwise I find him very attractive actually. "We can also go upstairs," he says. "Then the kitchen crew can clean here and go home."
So a little later I'm sitting on the couch in a completely stranger living room between my boss and his friend. I'm a little tipsy. Am I imagining it or is there a brooding atmosphere? "Is she your girlfriend, Chris?" Renzo asks hoarsely. Chris shakes his head and says that we really like each other, but that he doesn't think it's wise to start anything with one of his employees.
"So you don't want to have sex with her," Renzo says hoarsely. "But maybe you'd like to watch us do it?" I swallow. I'd rather have a threesome with these two men. Chris nods slowly. Then Renzo leans in and starts kissing me too fiercely. I feel his lips and his warm tongue. Chris gets up and sits down in the chair opposite us to get a better look at us.
Renzo unbuttons his jeans and shirt. I see his muscular, brown belly. He wears no underwear. Moments later he is naked. I caress him. Chris watches. He doesn't do anything, but I see it turns him on. "I want to see you too," says Renzo. I take off my dress, pantyhose and underwear. Out of the corner of my eye I see Chris also unzipping his pants and starting to play with himself. "You are beautiful," whispers Renzo.
Renzo loves my whole body, with his fingers, lips and tongue. All the clichés about Italians are true. He takes all the time and drives me crazy with pleasure. The fact that Chris follows everything and it visibly excites him makes it even better. I feel like it will take hours before all three of us are satisfied and dressed again on the couch. I feel very left out. "This was fantastic Laura," Chris says. "I'll call a taxi for you. And oh yes, the colleagues are of course not allowed to know this."
Friday
I hardly slept, I feel so strange about the course of last night. But also because I did it this week with three different men. Or is it four now? Do I have to act like nothing is wrong at the office on Monday? And can I? Of course I also have to take those medicines to Mark later. I think I'll just put them in the letterbox; I don't feel like seeing him now.
But then my phone beeps. A message from my sister. "Are you home tonight, Laura? I need to talk to someone. I think Maarten is cheating…'
© The Stringpoint Group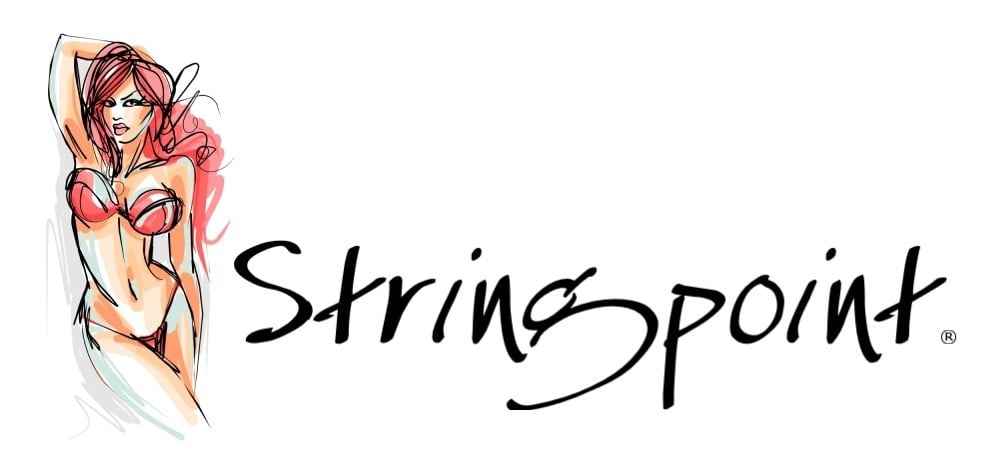 bron: de Telegraaf