"He lets his fingers go to my panties"
Thursday
Confused I think. So Mark wants to stay with me. That doesn't seem like a good plan to me. Ella's birthday is Sunday. Himself, for that matter. Isn't he going to celebrate then? Besides, I don't want him to stay with me only when it suits him. "Sorry," I text back. It's Ella's birthday and the whole family is coming. Besides, I have to work tomorrow." I immediately see two blue ticks, but he doesn't respond. Am I doing the right thing by rejecting him so brutally?
Chris is still waiting for me in the garden of the restaurant. "I have to go," I tell him. "Thank you for the nice drink. Tomorrow I will work from home and Monday I will be free, because we are celebrating Ella's birthday at the nursery. Till Tuesday." But Chris grabs me by the lapel of my leather jacket and pulls me toward him. He whispers in my ear that he is on the train because of the drinks and asks if I want to take him to the station.
I can feel the eyes of the colleagues burning into my back as Chris and I walk out of the cafe together. My car is around the corner. Chris takes a seat in the passenger seat. "Come and sit on my lap," he says. I look around. The car is in a small parking lot in the middle of the city. We could be caught any minute. I bend over. We kiss hotly. His hands feel my breasts. Then he runs his fingers towards my panties.
"Sorry," I say, struggling to break free. "This is really not wise. I'm going to take you to the station." I get behind the wheel and put him on the train. An hour later I am in bed. Confused. So I really, really like Chris. But I'm also still very fond of Mark. Who should I choose now? Do I want a relationship with my boss or a relationship with a married man?
Sunday
What a strange day this is always. It's my child's birthday, but so is Mark. And while I can shower my child with kisses and presents, I cannot see my lover. I don't even know if he's back with Josien. Cautiously I send him a text message with 'congratulations', but I get no answer. Hmm, stop thinking about it now. My daughter is two! And she's a glowing birthday girl.
In the afternoon the house is full of people. A year ago I couldn't celebrate because of corona, so now I'm unpacking extra. Even Linda is there. I'm glad we can get along so well these days. Then the bell rings. My sister, Maarten and the children. My brother-in-law gives me a brooding look, which I try to ignore. Unfortunately, he pretends his nose is bleeding. When I'm in the kitchen a moment later, he comes in. "Hey, nice thing. When can we meet again?"
"Not," I snap at him. "If you don't leave me alone, I'll tell Frederique you're bothering me." He looks mockingly, but then leaves the kitchen anyway. Happy. I don't need three different men chasing me. I ignore him further and so it turns out to be a nice afternoon after all.
When I have finally cleaned the whole house at 11:30 and want to watch a series, the bell rings. I am startled. Who could that be, so late? I look out the window. It's Mark! What is he doing here so late? I open. Mark stumbles up the stairs. Looks like he's beaming. I take his coat. "Happy birthday," I say. "Sorry, I don't have a present. I didn't expect you."
Mark sits down in a chair. "Josien and I were out for dinner for my birthday," he brags. "We got into a fight. About you, of course." He laughs a little bitterly. "Our fights are always about you. We hardly ever argue. Anyway, she said never to see you again and I said it was her own fault for always rejecting me. So in the end I left and now I'm here. I came all the way."
He looks at me expectantly, as if he thinks he deserves a compliment. Is he really saying he's only here because Josien rejects him in bed? Well great. "So basically you're with me now to punish Josien," I say. "Or because you want to be with me?" Mark shrugs and concludes that he's actually sitting on the couch with me for both reasons. Then he says he is tired and wants to sleep.
"No Mark," I say. "Ella's here, so that's impossible. Moreover, I am not a base if things are not going so well at home. So I want you to leave. It doesn't matter where. Mark starts to laugh and extends his hands to me. "I'm serious," I say and throw his coat at him. Get lost. Now."
Mark looks angry, but puts on his coat anyway. "I thought you supported me, Laura," he says grumpily. "That you would always be there for me. That our love could be destroyed by nothing and no one." Then he closes the door behind him. A few seconds later I hear a huge bang. Oh my gosh. Has he fallen down the stairs now?
© The Stringpoint Group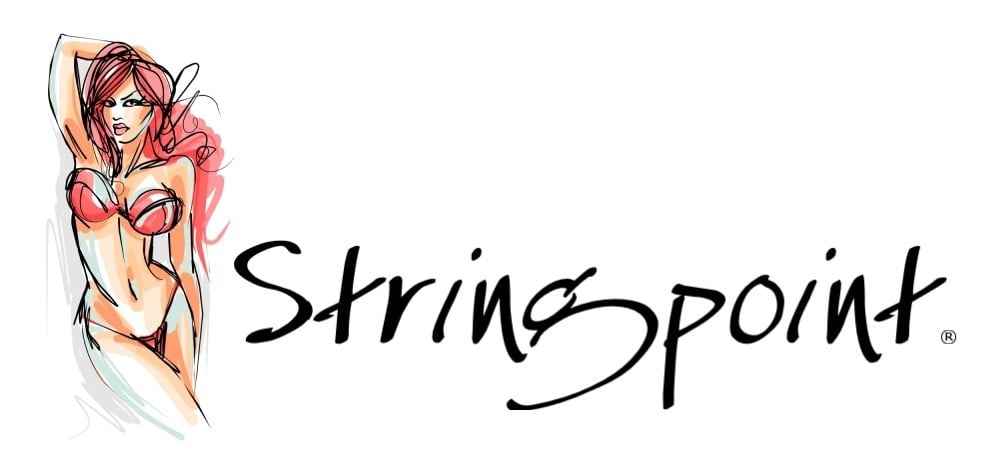 bron: de Telegraaf