"I want sex with you in the middle of this plane"
Monday
I'm at Schiphol and I'm extremely stressed. I'm going to Dubai with Jamie where he's going to do some modeling jobs. And that, according to him, falls under 'necessary travel'. I had myself tested for corona on Saturday, which was no fun, but less bad than I had feared. And luckily the test was negative. Only it may be that I get another test in Dubai.
The reactions around me are worse. Linda, who is furious that she is not allowed to babysit Ella this week. My mother who is disappointed that she has to babysit Ella. My sister and friends who think it's irresponsible that I'm flying at this time. Not to mention Mark, who I don't dare tell that I'm going abroad with another man. He thinks I'm just sitting at home.
"Relax," Jamie says when we finally get through security and have a cup of coffee. It's very strange to be back in a catering facility after all these months. "It is 25 degrees in Dubai and all restaurants and clubs are open. Get away from the Netherlands with that gray weather and all those stupid rules, isn't that wonderful? We fly business class, have you ever done that?" I shake no. hmm. Maybe it will be fun after all.
Once we're high in the air and have already had two glasses of champagne, I try to focus on a movie, but it's not easy because I can feel Jamie's eyes on me all the time. I feel him look at my lips and then he bends over to kiss me. Already, we're just on our way. But I'm not doing anything to stop him. On the contrary: our tongues twist together.
Jamie takes a blanket and puts it over our legs. Then he takes my hand and places it on his rock hard erection. "I want you, Laura," he sighs. "I want to have sex with you in the middle of this plane." But then I suddenly see the flight attendant approaching and realize that I'm surrounded by all kinds of other people. We could be arrested for this. The prisons of Dubai don't seem very pleasant to me.
I tear myself free and sit up straight. "We have to stop," I say firmly. "We'll continue later." I don't intend to, but I need to get him to behave normally. Fortunately, the steward hands us the menu, so we can focus on something else.
Once we are in Dubai, it is already the middle of the night. I marvel at the luxury shops at the airport, the men in long dresses and the women in expensive niqabs and high heels. Fortunately, we don't need a corona test. It's sultry outside, I'm sweating in my thick coat. And a little later we are in the taxi to the hotel.
Two separate rooms have been booked for us. I've heard that it's illegal here to have sex with each other as an unmarried couple, so I'm relieved. Moreover, it is of course not professional to spend the night with your client. Even though he's still so tasty.
Finally I have wifi so I scroll through my phone. Messages from my mother that Ella is crawling around the house like crazy, giving kisses and trying to pull herself up. My heart melts. My big little girl. I miss her already. There is also a message from Mark. He asks if we can call tomorrow. I text back 'no' and hope he doesn't get angry.
There is a knock on the door. I could have known. Jamie looks at me with a grin and I quickly pull him in before anyone catches us. When he's in my room, he calmly begins to unbutton his shirt. I look at his bare, broad torso and swallow. He comes to me and starts to take off my clothes until I stand in front of him in my bra and panties.
"You are beautiful, lady," he says. "I think I'll keep you." With one hand he picks my bra loose and throws it on the floor. He sucks on one nipple while his hand kneads the other nipple. Then he sticks two fingers inside me and I scream with pleasure. And as he pulls my panties down, I do the same to his jeans and boxer shorts until we face each other naked moments later.
Jamie picks me up with both hands and I wrap my legs around him. God, how strong he is! He rams into me and I scream in pain and pleasure. And then we both forget the world around us.
Wednesday
Jamie is photographed for the men's line of a well-known fashion brand. I pretend I know about it, but actually I'm there for bacon and beans. I sigh. It's been hours now. I wish the shoot was over and we could do nice things in our hotel room again.
Then my phone rings. It's my mother. She's panting. "There was just a press conference. There will be a flight ban and KLM will cancel all long-haul flights. I hope you can still go home, honey. And I've decided to take Ella to Linda tomorrow after all. I find it too heavy, such a long sleepover. I'm sorry dear. Linda is fine with it, she says."
I am startled. Last week I had a big fight with Linda. She threatened a lawyer and wanted an official visitation schedule for Ella. Then I said I never wanted to see Linda again. Now she is going to take care of my child again. How long will it take? Jamie's shoots last until Friday. But will I still get away?!
© The Stringpoint Group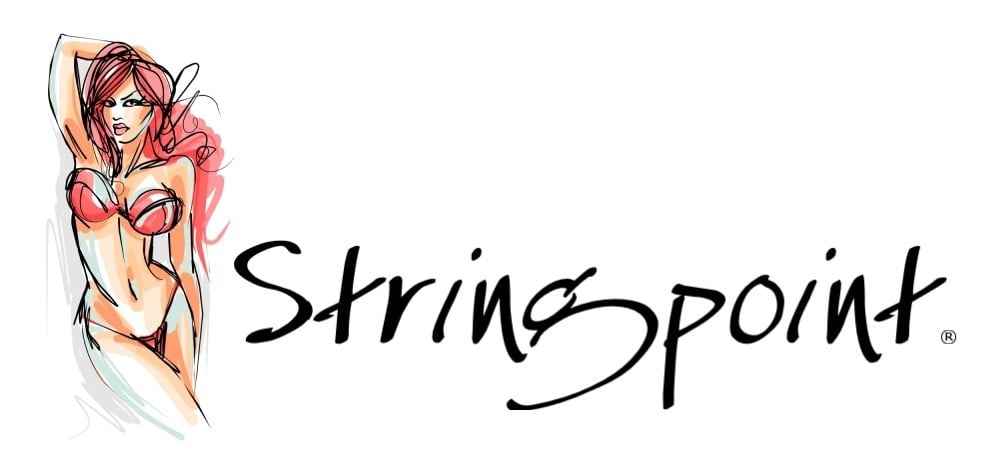 bron: de Telegraaf