"I push him off me and sit on top of him"
Monday
I am nervous. I need the money so badly. And this job also looks good on my resume. For a moment I think back to the time I was behind the assembly line and to the time when I thought I might need a sugar daddy to make ends meet. So I walk into Chris's office a little shy. "Sorry for questioning your parents' beliefs," I begin to chatter.
But Chris interrupts me. "Sand over it," he says. "From now on, we will keep our contact purely professional, which I think is better for all parties. Listen. I have to pitch to a new Spanish wine brand. They want to play a bigger role on the Dutch market. They sell the wine in the supermarket so it is accessible and affordable. I would like to ask you and Pauline to both submit an idea. If we win the pitch, then the person whose idea I choose can also carry it out."
Wow, this conversation is going very differently than I imagined. I will not lose my job at all, quite the contrary. I'd prefer to jump Chris on the spot, but I think it's better not to. I get up. Chris gives me a brooding look and I take a few steps back just to be sure. "Laura…", he says. "Uh no, never mind. Would you like to ask Pauline to come to my office?"
Unfortunately, Pauline is not happy at all. After the conversation with Chris, she says that she thinks it is ridiculous that a temporary worker is given such an important assignment. "Irene doesn't even get a chance to pitch," she says snippy. "Chris just favors you. Be honest, do you sleep together?" I think of Chris' mouth on mine and his hands on my body. But before I can say anything, she continues: "Do you know anything about wine at all?"
"Don't worry," I snap back. "More than you, I suppose. And no, Chris and I have a purely business relationship. Be glad Chris has so much faith in me. And now I'm going back to work." Demonstratively, I sit down behind my desk and start typing loudly. When I feel Chris looking at me later in the day, I lower my eyes. No one should think we're dating.
Thursday
I think I'll spend the last bit of savings I have on a wine course to make sure I'm well prepared. I'm going to look for it tonight, Ella isn't here anyway. But just as I enter the A2, Mark calls. "Beauty. What are you doing tonight?" When I explain it to him, he is immediately enthusiastic. "I am not a sommelier, but I am a wine connoisseur. Shall I come to you tonight with some bottles?
I doubt for a moment. I'm starting to like Chris more and more and I know how he feels about me having an affair with a married man. At least what's left of it. On the other hand, if I continue with Chris, I'm only going to get a hassle at work. So I agree.
As Mark walks up the stairs laden with bags full of wine, I take a good look at him. In a few weeks he will be 44 and it shows. The hair at his temples is graying and there is a very small bald spot on his crown. But as soon as he smiles at me and takes me in his arms, I immediately forget. He's still breathtakingly sexy.
"Jeez, I've missed you so much," he says. "Wait, put this in the fridge. Let's start with a little bubble to celebrate I'm here." He opens a bottle of champagne and I pour two glasses. Then he bends over to me. His tongue slides past my lips and into my mouth. I moan. I'm so crazy about him. Why does he need to be married to that horrible woman anyway?
"You first," he says. "After that, we will continue with the course." He pulls me into the room and we both quickly undress. "I missed this so much," Mark says, looking at my naked body. "I've missed you so much." He pushes me back on the bed, biting my stomach gently. His tongue licks my belly button. And kissing slowly he goes further and further down until he reaches my most sensitive spot.
I can't take it anymore. I push him off me and sit on top of him. "You are mine," I say. "All mine." And then we melt together and I can't think about anything anymore. Except for the fact that I'm so crazy about him.
An hour later we are sitting at the table with eight bottles of wine and just as many glasses. "Is this a good plan?" I ask. "You still have to drive and neither of us have eaten anything. Shall I order a pizza? I look at the clock. It won't be too long before Mark thinks he should go home because otherwise Josien will start to worry.
"Do you have Ella this weekend?" Mark asks. And when I shake no, he says: "Let's move the wine course to Saturday. Josien has gone to her mother with the children." Oof. Is he inviting me to his house now? Where am I going to lie in the matrimonial bed?
© The Stringpoint Group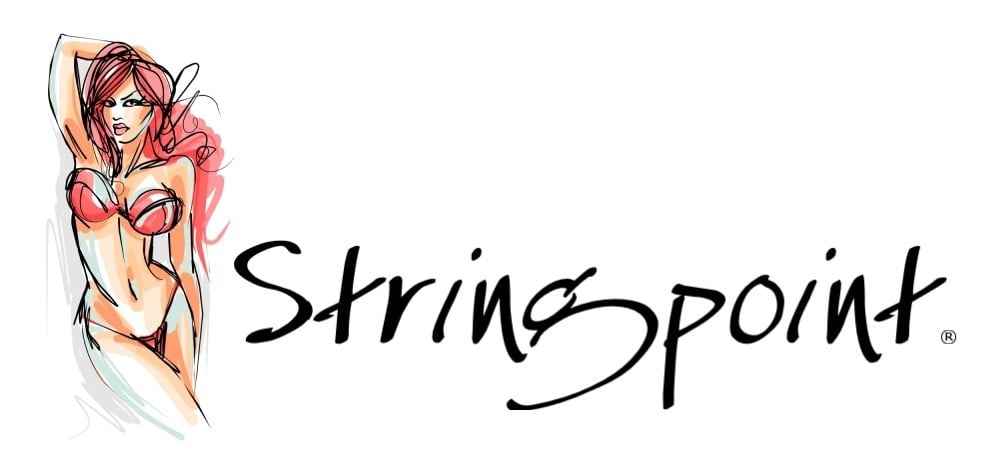 bron: de Telegraaf